Meet the team at INTO University of East Anglia
It's a big decision to go to university and as the time draws closer, reality starts to sink in. You're actually going, and you might be travelling around the world to get there.
You might be asking yourself, "Will I make any friends?" or "Who can I speak to?". At INTO University of East Anglia, there are dedicated members of staff to make you feel welcome and introduce you to your new home.
Read on to meet a few of the people you can expect to see in your first few of days at INTO. You might even find some conversation starters in here!
Simon Duckworth, Head of Student Services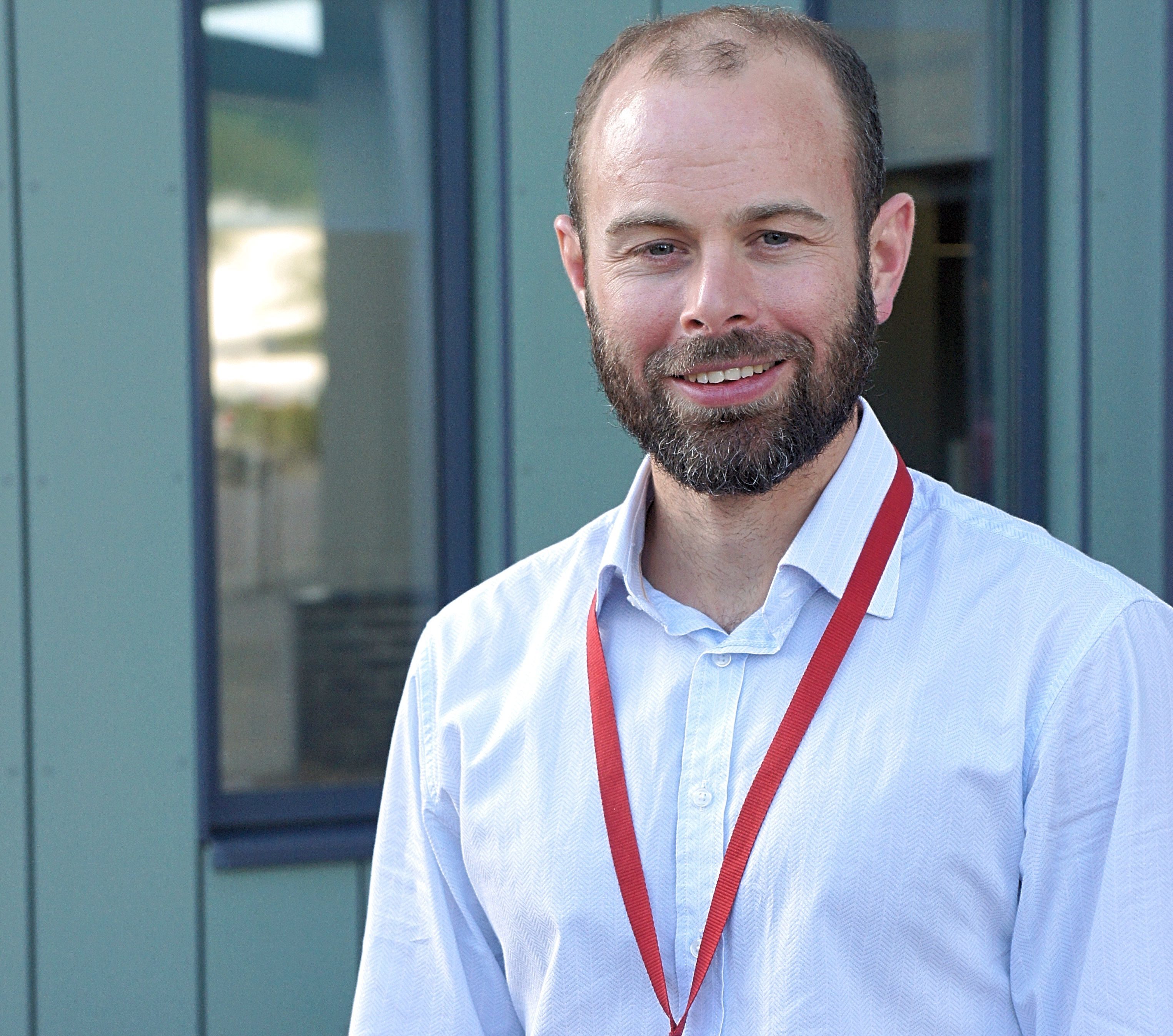 "I'm responsible for your student experience at INTO UEA to ensure that you have a fantastic time while studying with us. We can offer you advice and support with your welfare, visa issues or applications, INTO course admissions, and accommodation. We advise you if you have a problem, no matter how big or small. We're always glad to take any feedback on how we can improve, too!"
Kelly Moates, Front of House and Accommodation Co-ordinator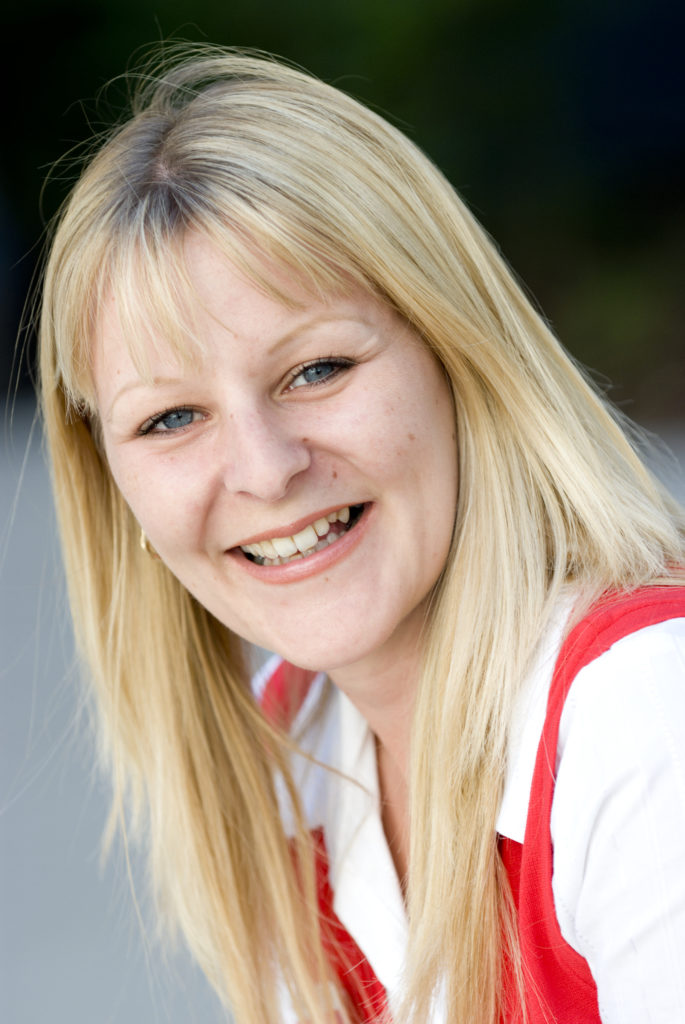 "Hello, my name's Kelly and I'm responsible for accommodation, campus cards, IT a"Hello, my name's Kelly and I'm responsible for accommodation, campus cards, IT accounts, general reception, enquiries and post. I will likely be your first point of contact when you walk into the building. I'm here to talk you through your accommodation pack, give a guide to the city centre and UEA campus, and ensure your time here is comfortable and you feel at home. I'll also help you set up your IT account, so you'll be on the Wi-Fi straight away, and I'll also collect your post and deliver it to your room. Let me know if you have any questions."
Gareth Goodge, Social and Welfare Officer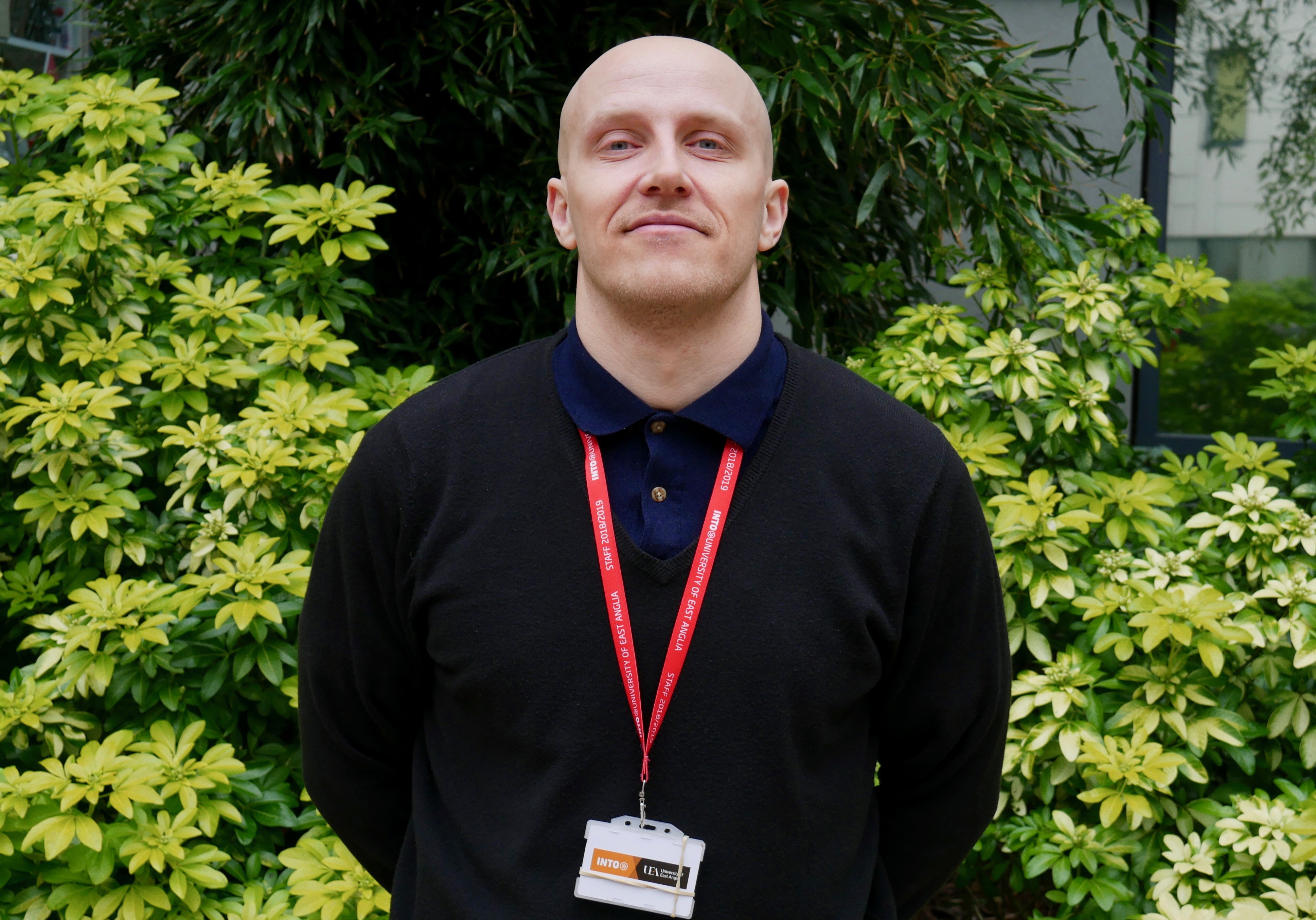 "Along with my colleague Becky I'm here to help you adapt to your new life studying at INTO. We all experience issues such as stress and homesickness when coming to live in a new place to some degree, and I'm here to help support you. I have lived in China, central Asia and South America and know what it's like, so come and talk to me!
Outside of that I organise trips to places like London and Cambridge, as well as experience the unique culture in the fine city of Norwich. We like to do things as diverse as celebrate Chinese New Year, join local dog walking groups and go for fish & chips.
I look forward to seeing you there."
Olivia Gelston, Social and Welfare Officer and Duke of Edinburgh's Award Manager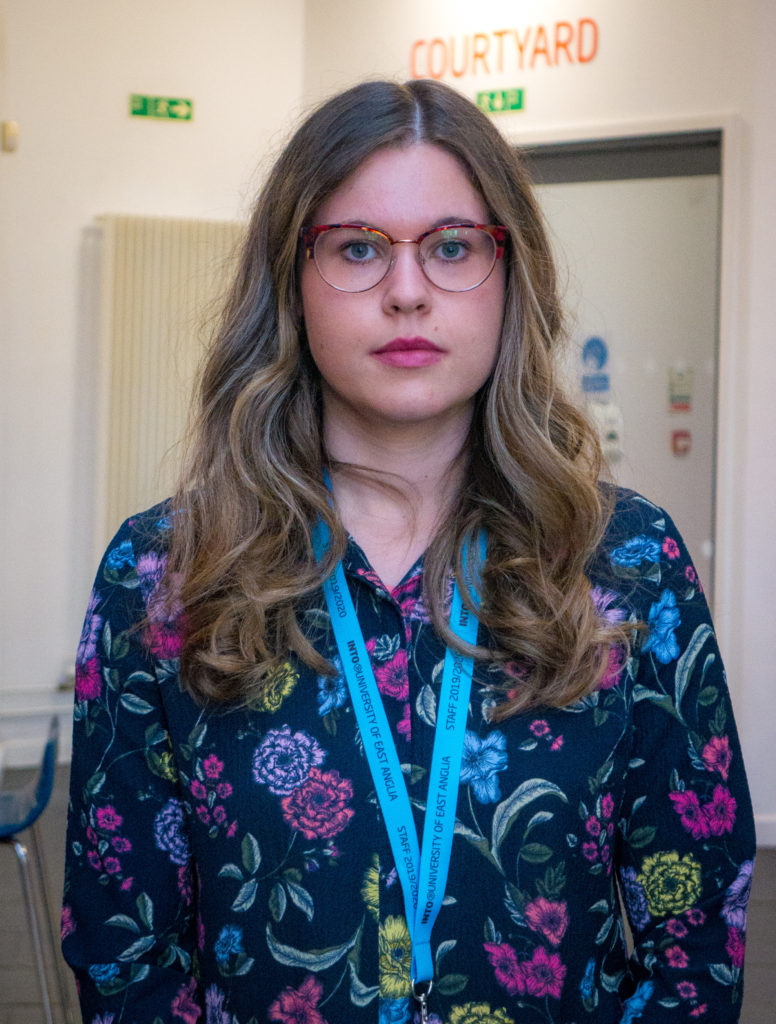 "I'm here to help you with all aspects of your life outside of the classroom. I love talking to people and I'm happy to answer any questions you have – big or small! I understand how daunting it can be to arrive in a new place, so I'll try to help as much as I can to help you feel at ease. It's really important to enjoy your time in Norwich and also explore the UK – I love to travel and enjoy these experiences with you. Being from Norwich, I'm able to recommend lots of places to shop, eat, drink and take part in local activities."
Leila, Social and Welfare Officer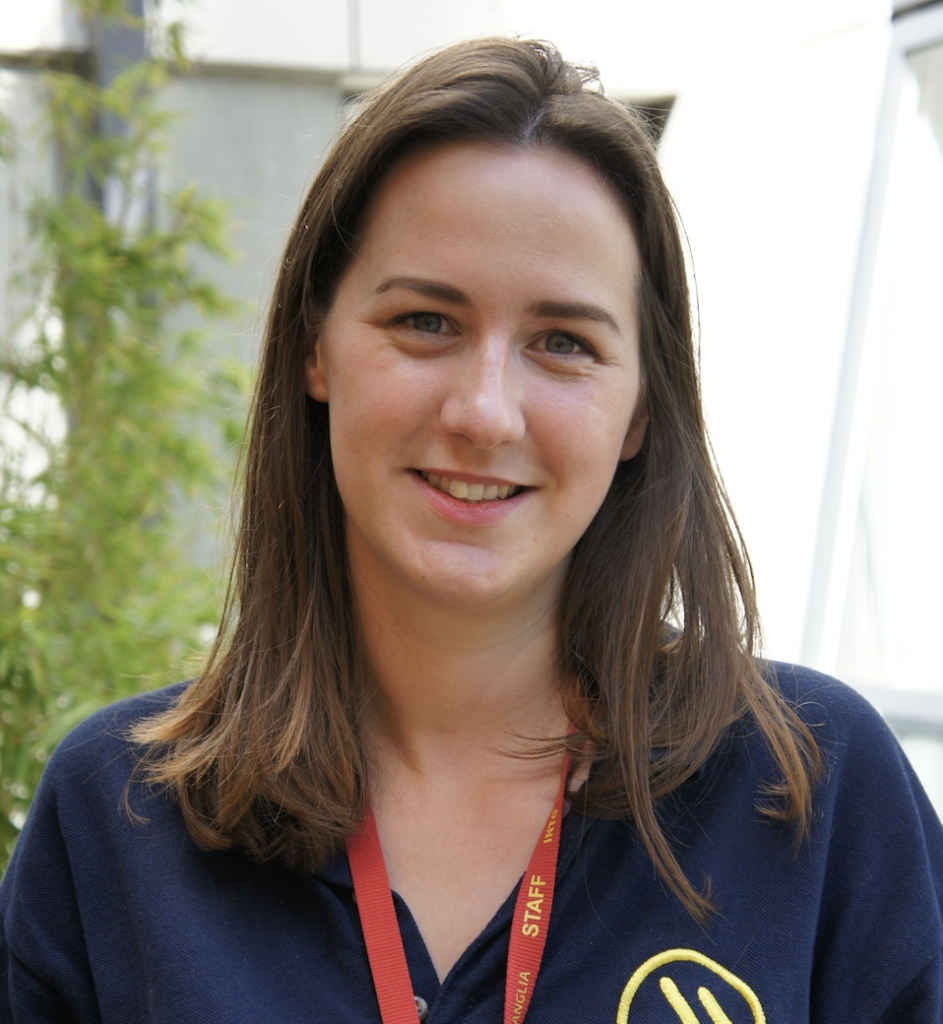 Jordan Bacon, Marketing Officer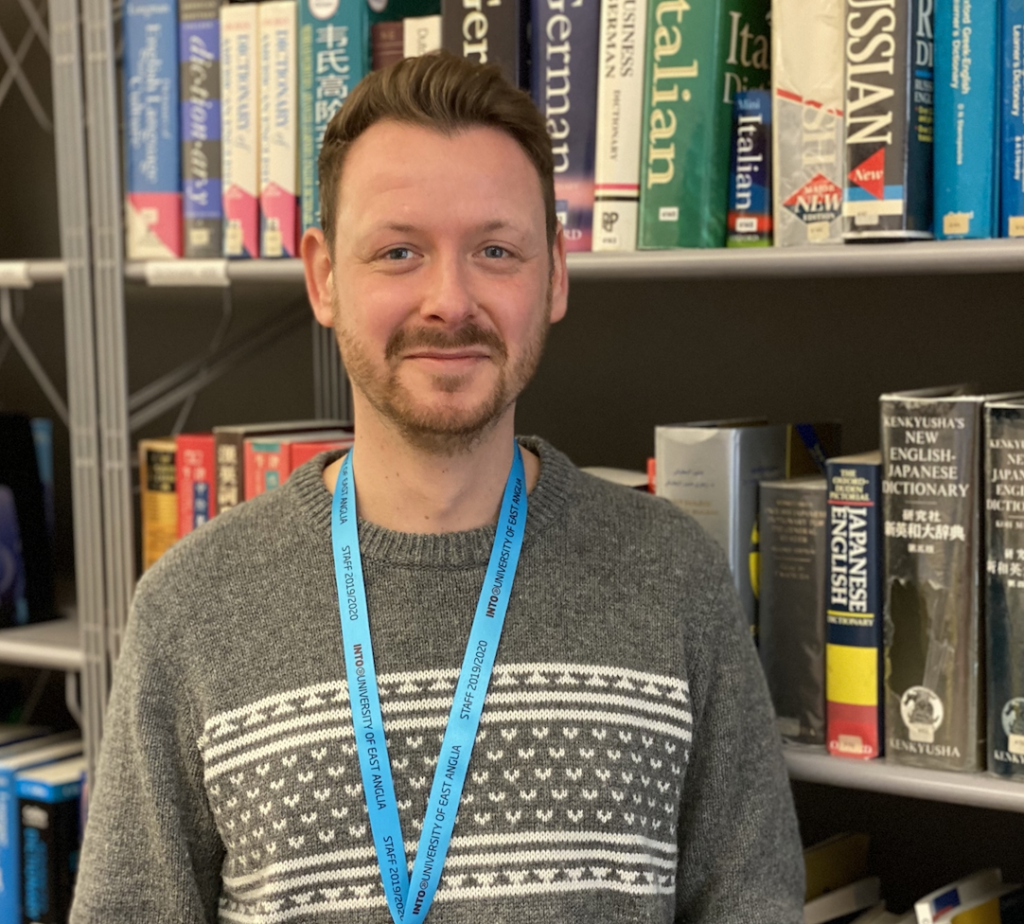 "My role is primarily focused on telling stories – creating content for social media that showcases the vibrancy of life for INTO UEA students, both on campus and in the beautiful city of Norwich. As well as social media I'll be working on producing brochures, videos and flyers that feature our students and let people around the world know about their successes. I'm keen to get more people involved with sharing their own experiences, so if you have any ideas you'd like to develop, or stories you'd like to share, then please do get in touch – you can ask for me at reception, email me, or simply stop me if you see me around centre!"
Bob Parsons, Visa Compliance Lead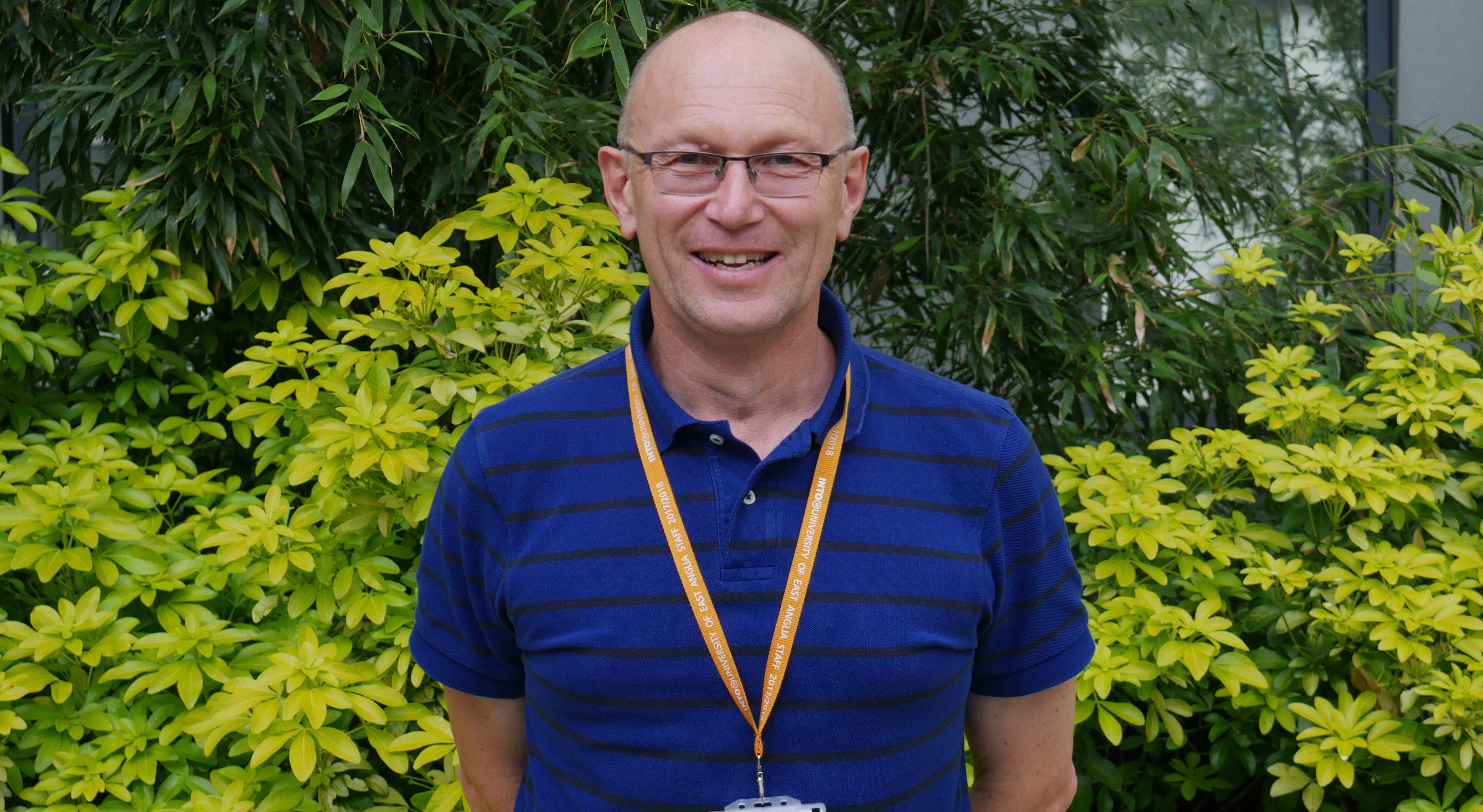 "I'm here to support you with any questions or concerns you may have. I can help you with opening a bank account, registering your visa with the police, questions about your visa, finding part-time work and volunteering opportunities, and generally help you to settle into your new life in the UK."
Julie, Vick and Patrycja, Admissions Team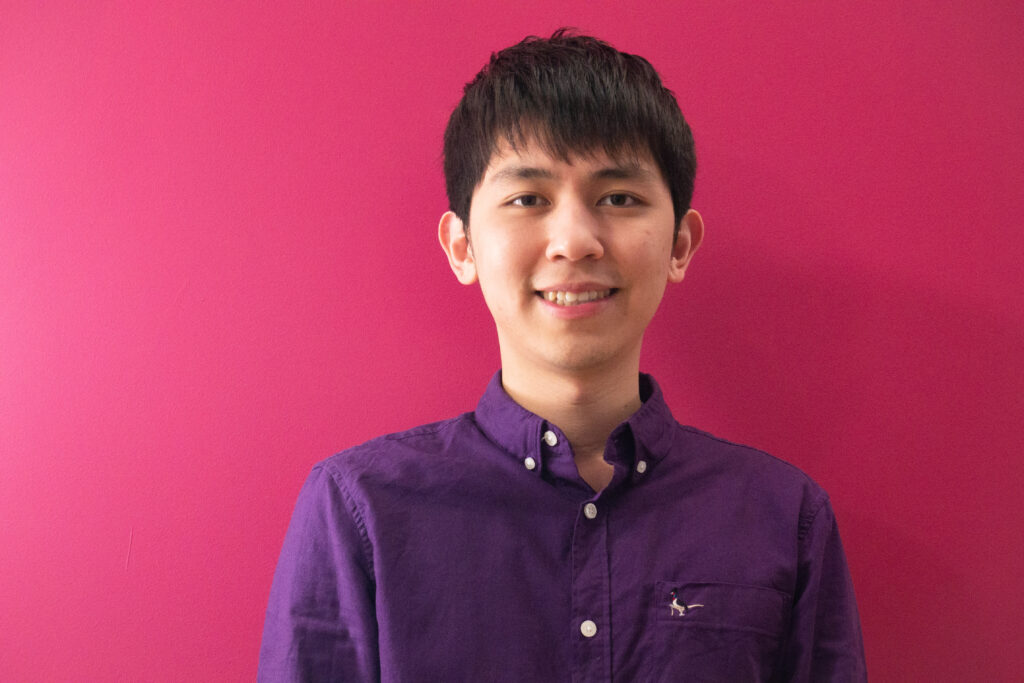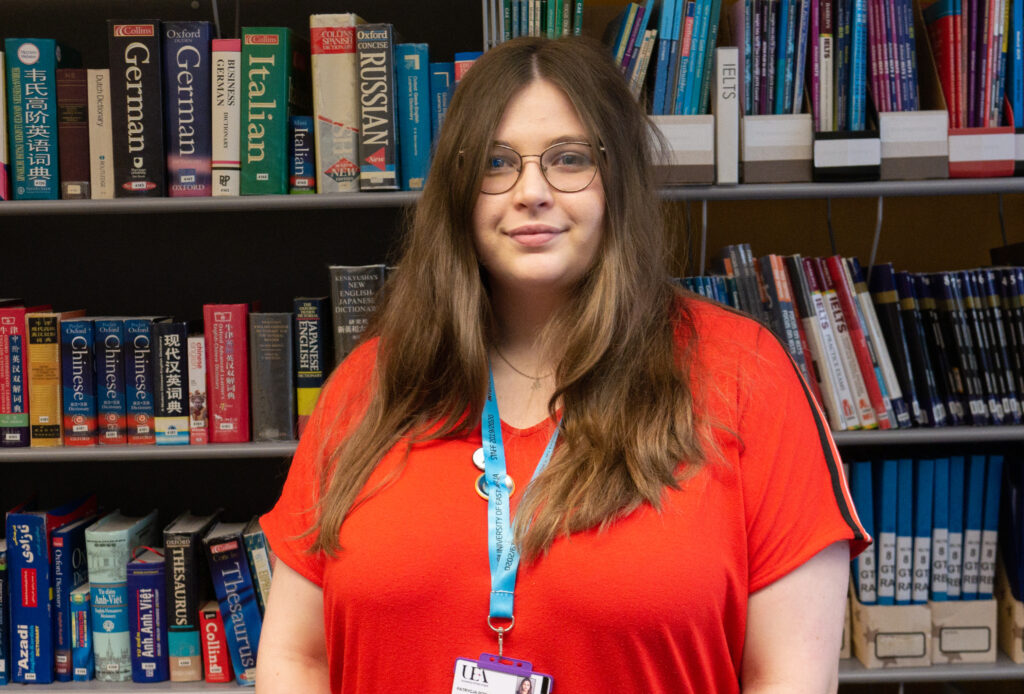 "Our role is to help students in centre who have any questions about their study plan. We issue offer letters and work closely with our Visa and Compliance Lead to help prepare students for their visa extensions. We can give you further information about all of the courses we offer, and give advice on how to apply. If any of your friends or family would like to study here then come and see us at reception, and we will be happy to help."
Natalia Ponomareva, Academic Support Manager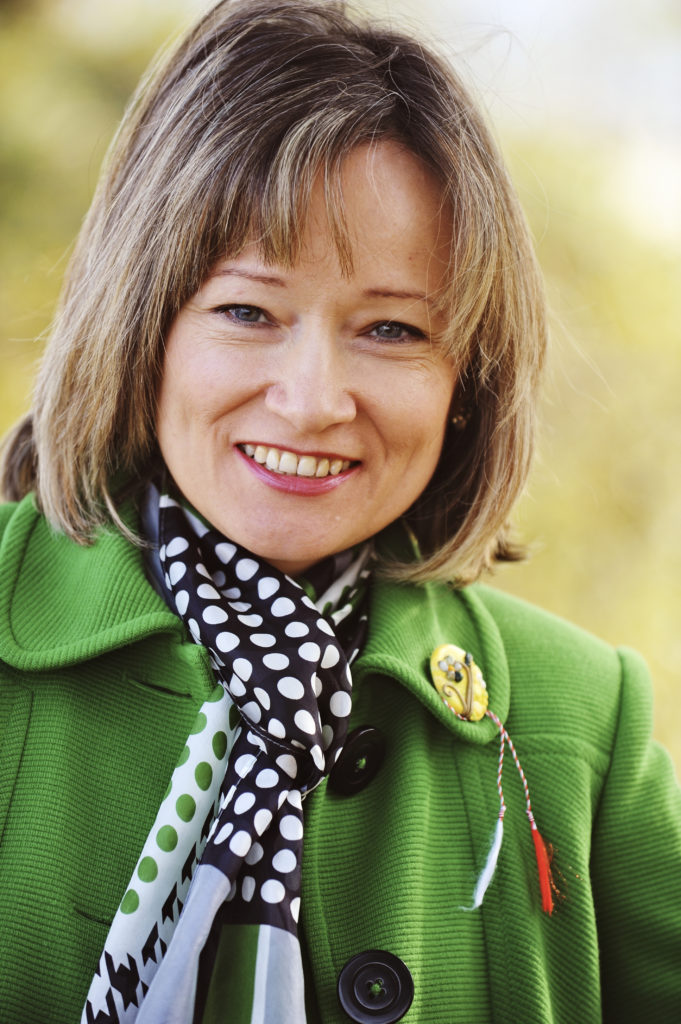 "I support your Programme Manager in presenting your final marks at the Exam Board and I inform the university and your agent about the final results. Come to see me if you have concerns about your academic achievements or have any extenuating circumstances affecting your studies. "
Thomas, Academic Support Team
"I'm here to support the academic side of your life at INTO UEA, from managing your timetable and classes, to organising your exams, to keeping track of your attendance and results. Come to me if you have a question about your course, an assignment or exam, or if for any reason you are unable to attend one of your classes. I am frequently in touch with your Programme Managers and Social & Welfare Officers, so I'll gladly listen to how your course is going."
"I'm here to support you in applying to different universities if you're unable to progress to the University of East Anglia. I'll work with you to find the best university and course for your needs and level. I run workshops, assist with and run application sessions for students, and can meet you on an individual basis to discuss university applications. I collaborate with your Programme Manager and the UEA Progressions Team to find the best university choices for you."
Helen Codling, International Progression Officer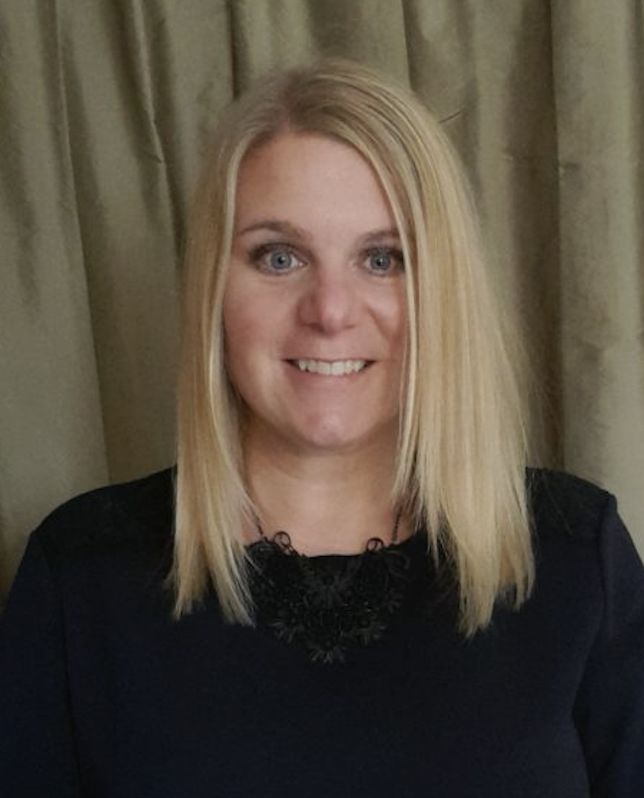 "My role is to support INTO UEA students from the day they begin their programme until they progress to the university. I work closely with my colleagues at the University of East Anglia to produce a varied calendar of exciting engagement events, including one-to-one counselling sessions, school visits, and application workshops to ensure your smooth progression to UEA. I'll help you every step of your progression journey, from selecting the right course for you and writing a personal statement, to applying for courses and onwards."
Lukasz Grochowski, Maintenance Team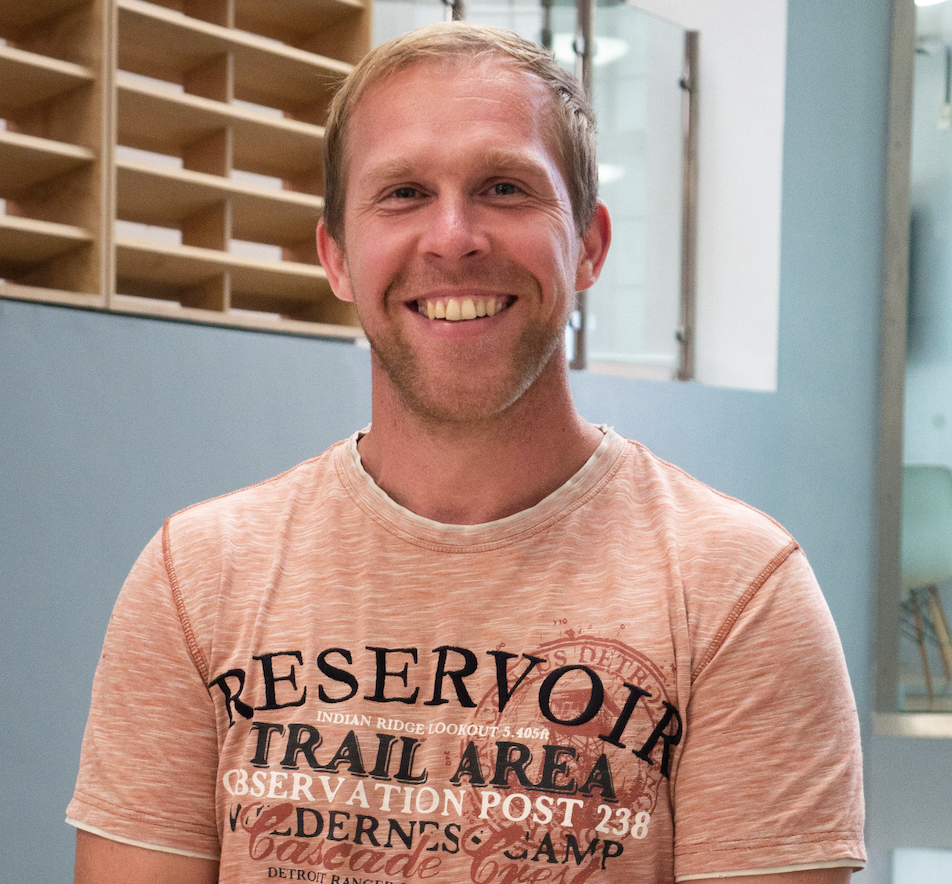 Lukasz is a member of the Maintenance Team, which makes sure that the building is looking its best and everything is running smoothly. When you're living with us in the INTO Centre, if you have any issues, whether that's a blown lightbulb or a dripping tap, all you need to do is let Reception know and Lukasz (or a member of his team) will be along to sort everything out.
"I enjoy being able to explain to them how the equipment in their accommodation works, making sure they are able to use it safely and efficiently. It's also nice to be able to have those small conversations – things like what they're studying and what sort of food they like."
Debbie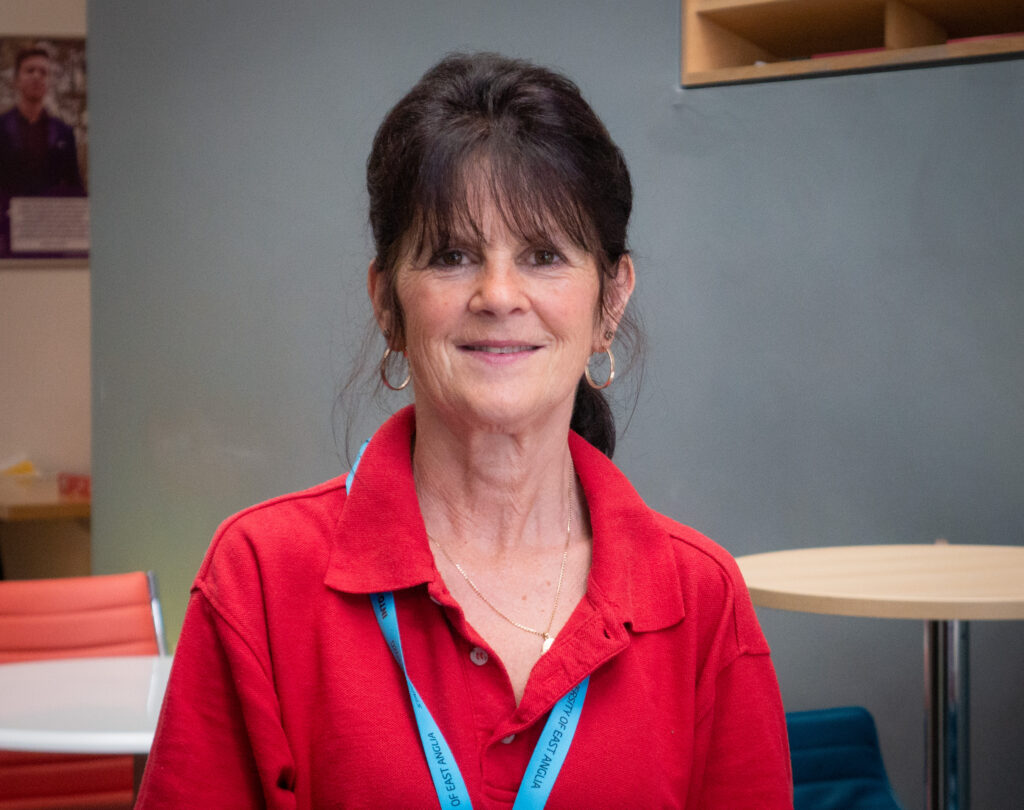 Debbie is a member of the Cleaning Team at INTO UEA, which is responsible for ensuring the Centre is always looking top-notch. We're really proud of our high standards of cleanliness and people like Debbie are an invaluable asset in ensuring that we always stick to those. Our Cleaning Team are a very happy and helpful bunch, so if you see Debbie and her team around, please do stop and say hello!
"The aspect I enjoy the most in working with international students is the cultural diversity – you get to meet so many different people from all over the world."
Discover what it's like learning outside of the classroom with Amyson, when she went on a three-day field trip to Suffolk; or find out about #INTOAlumni Samuel and what led him to have his own pharmaceutical company.
Follow us on Facebook, Twitter, Instagram and YouTube for more study abroad stories.