The students' guide to getting festive in Belfast
If you're wondering what to do during the Christmas period in Belfast, look no further.
Today, Sam from INTO Queen's University Belfast gives us the festive lowdown.
Time to wear your Santa hat and have some fun!
Entertainment
If you enjoy the theatre and musicals, then the Grand Opera House is the place for you.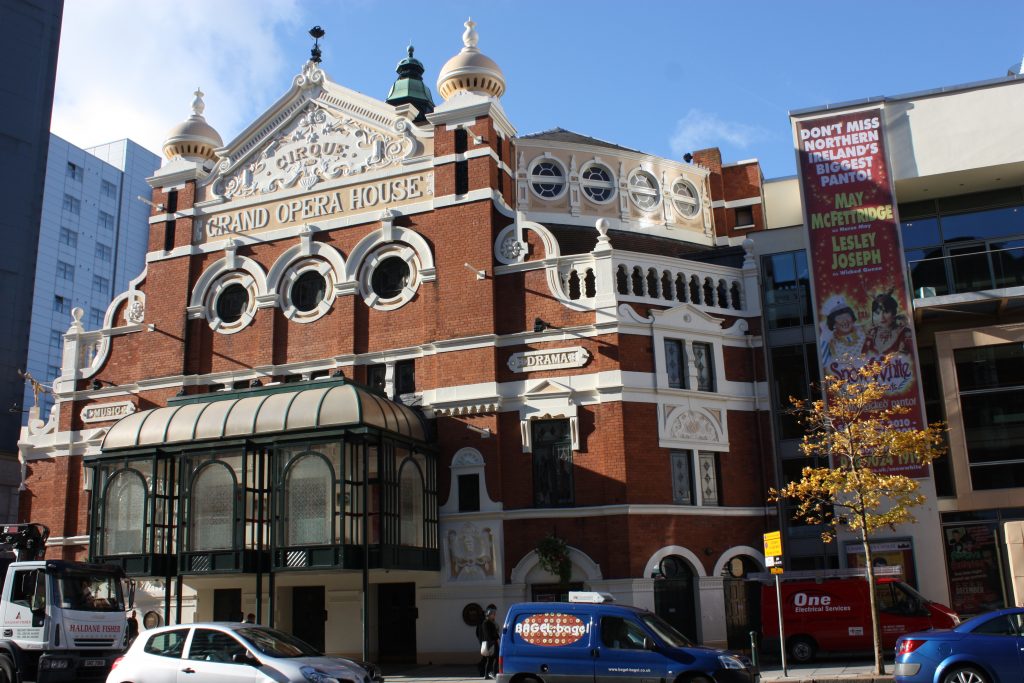 There are loads of fantastic shows on every year such as Cinderella, Elf the musical and Peter Pan Pantomime.
Pantomimes are classic comedy shows based on a fairy tale or nursery story, a typical English Christmas pastime.
Merry markets
Festive markets are a wonderful place to soak up the awesome atmosphere of Christmas.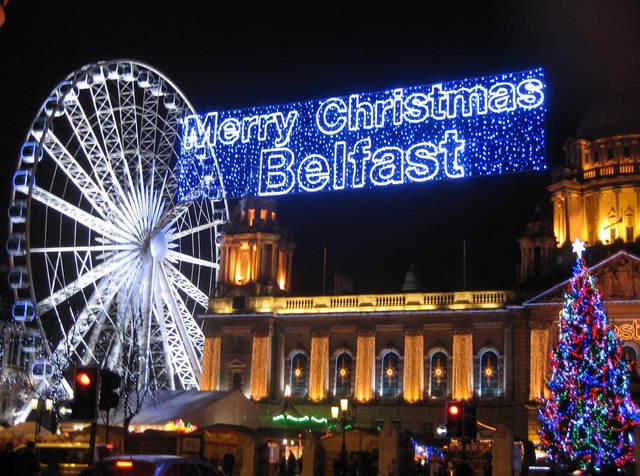 At the markets you'll find everything from tasty hot food to handmade jewellery.
You'll find delicious delicacies such as Bratwurst (German sausage), Spanish Paella and exotic meats from around the world such as alligator, kangaroo and wild boar!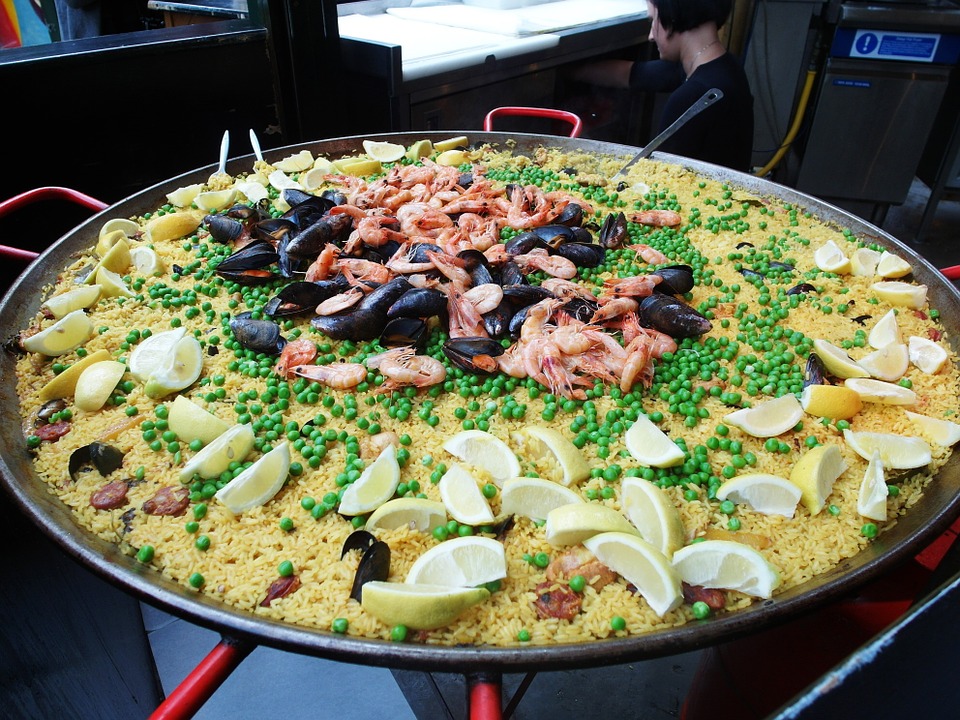 Buy Christmas gifts to send to relatives back home, or simply explore with a creamy hot chocolate to keep you warm on a cold day.
Belfast City Hall is the biggest festive market in Belfast, and it's open from the end of November until just before Christmas.
St George's market, which is open from the start of December through to the 23rd, boasts live music performances from local artists too.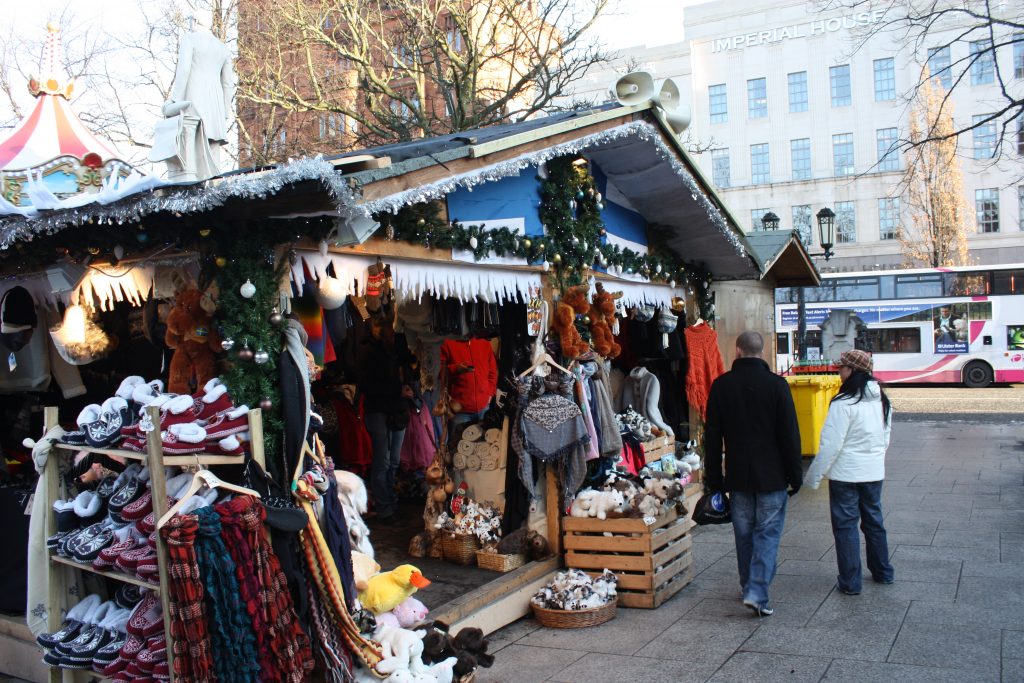 At INTO, Christmas celebration starts early, with festive jumpers and mince pies aplenty.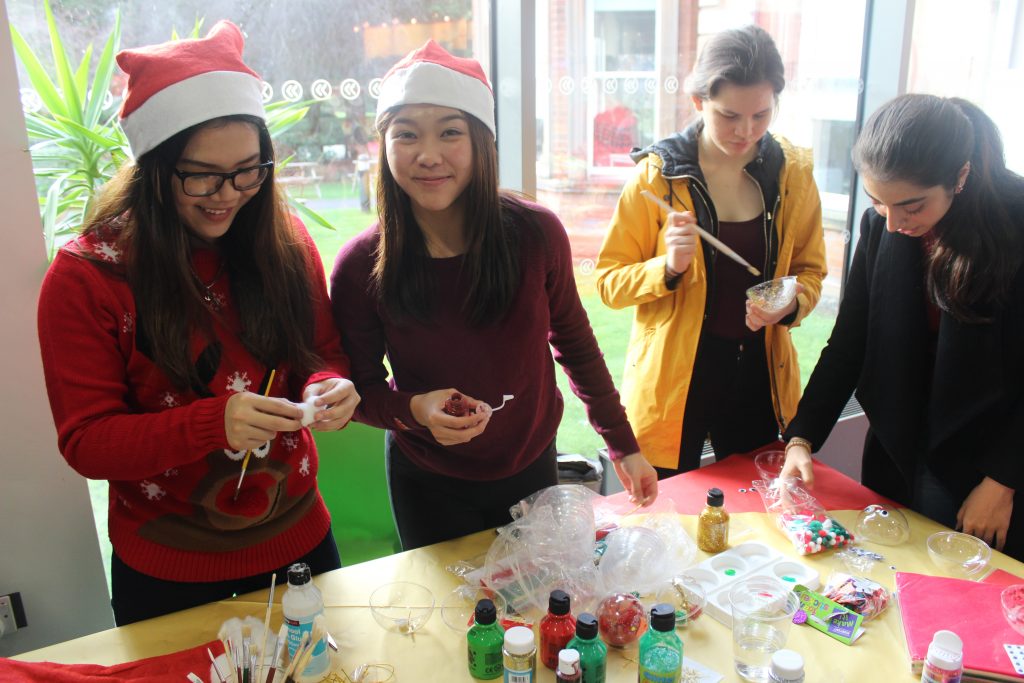 Each year a Christmas craft day enables students to get creative decorating the fir tree with handmade baubles.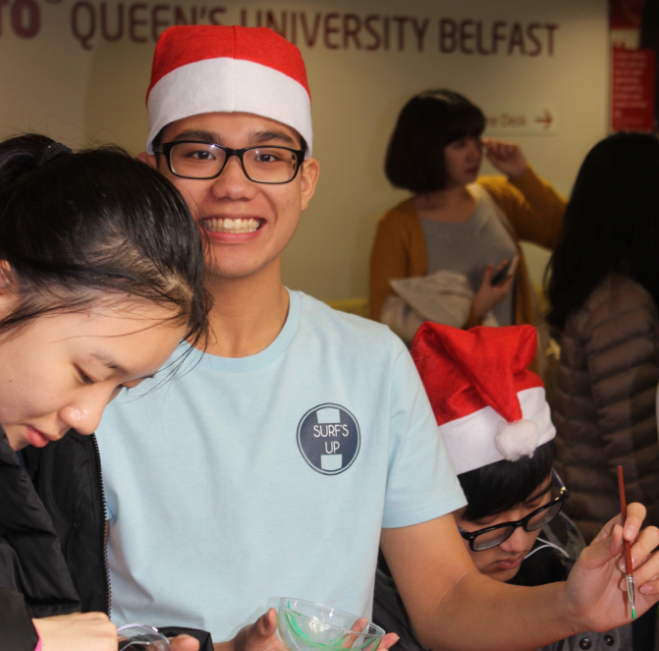 From glitter-filled, painted and Christmas themed baubles; each student puts their personal touch on the tree.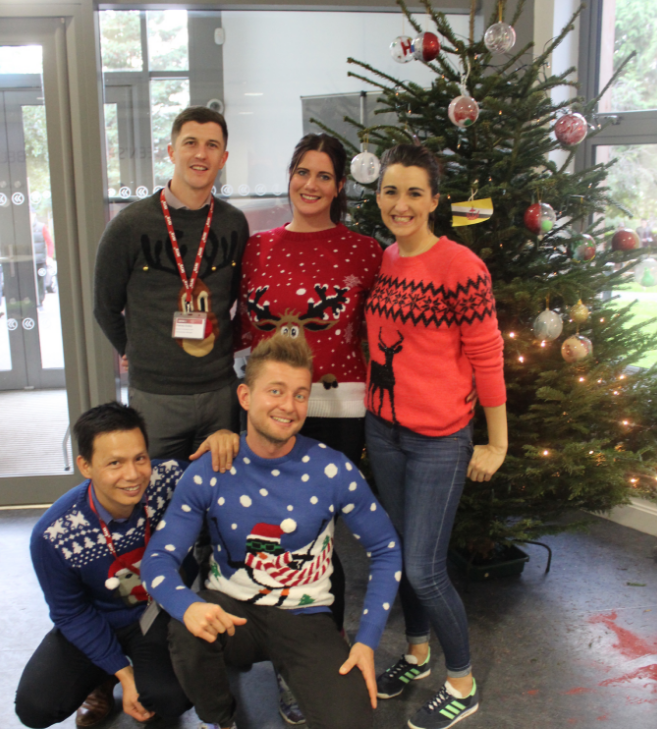 Festive trivia
But why do we have Christmas trees?
People believed the sun was a god and that winter came every year because the sun god had become sick.
Putting evergreen trees inside homes reminded them of the green plants that would grow again when the sun god was strong and summer would return.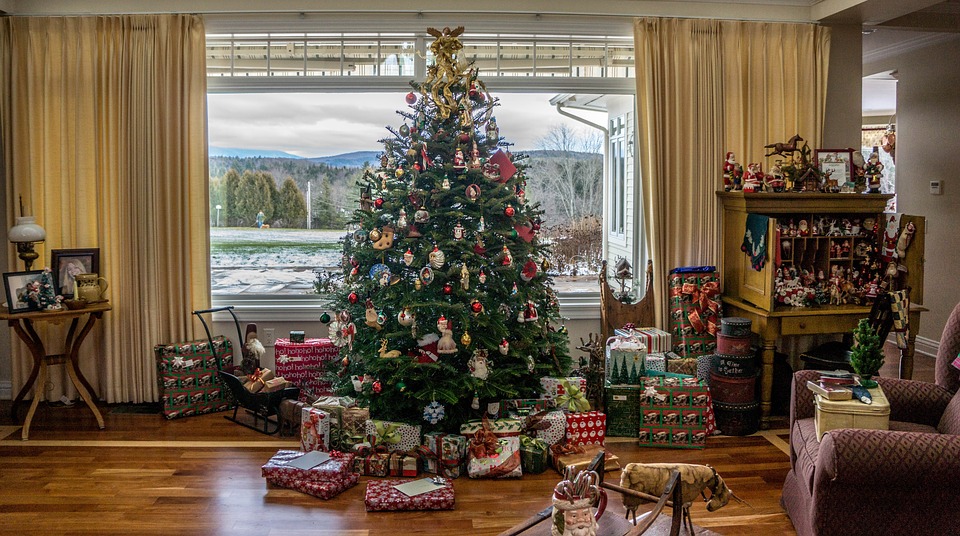 Is this your first Christmas abroad? If so, you may also like to read 5 favourite Christmas traditions or essential tips for international students spending Christmas abroad. And once the festive period is over, there are loads of other things to do in Belfast.
Find out more about INTO and studying abroad on our website.
Follow us on Facebook, Twitter, Instagram and YouTube to stay up to date with our student community.