Is studying at architecture school right for you? 
Do you want to build the future? Do you dream of seeing your buildings dominating the skylines of cities around the world? If you answered 'yes', then studying architecture could be for you. Architecture is a challenging subject that requires a serious commitment of time and energy – yet it's incredibly fulfilling and character building. Do you have what it takes?
The subject is great for people who can multitask – you'll need to be able to balance your creativity with scientific methodology and practical possibilities. You'll use your knowledge of building disciplines to create a safe and useable structure, while dreaming up something aesthetically pleasing.
To help you decide whether studying at architecture school is right for you, Irina from Russia has shared her story. Irina an INTO Newcastle University alumna who graduated from Newcastle University with postgraduate degrees in MA, PGDip Urban Design and MArch Architecture.
What type of student studies architecture in the UK?
Architecture students at Newcastle University come from many different countries and cultures – from Malaysia to Brazil. "I'm from Russia," says Irina. "But I now live in Newcastle upon Tyne and work at FaulknerBrowns Architects as an Architect Assistant."
Since her interview, Irina has been promoted twice at FaulknerBrowns – her job title is now 'Associate Architectural and Urban Designer'.
No matter your background – whether you grew up around architects or developed a love of structural design by yourself – if you put your mind to architecture, you could achieve great things.
For Irina, architecture has been a lifelong interest and something that she shares with her family: "my parents have their own business in the construction industry."
"I used to play with Lego a lot – it was one of my favorite toys," she continues. "I liked building towns and creating streets and different environments, then playing out city life. I was 14 years old when I started preparing to be an architect."
What qualities do you need to succeed at architecture school?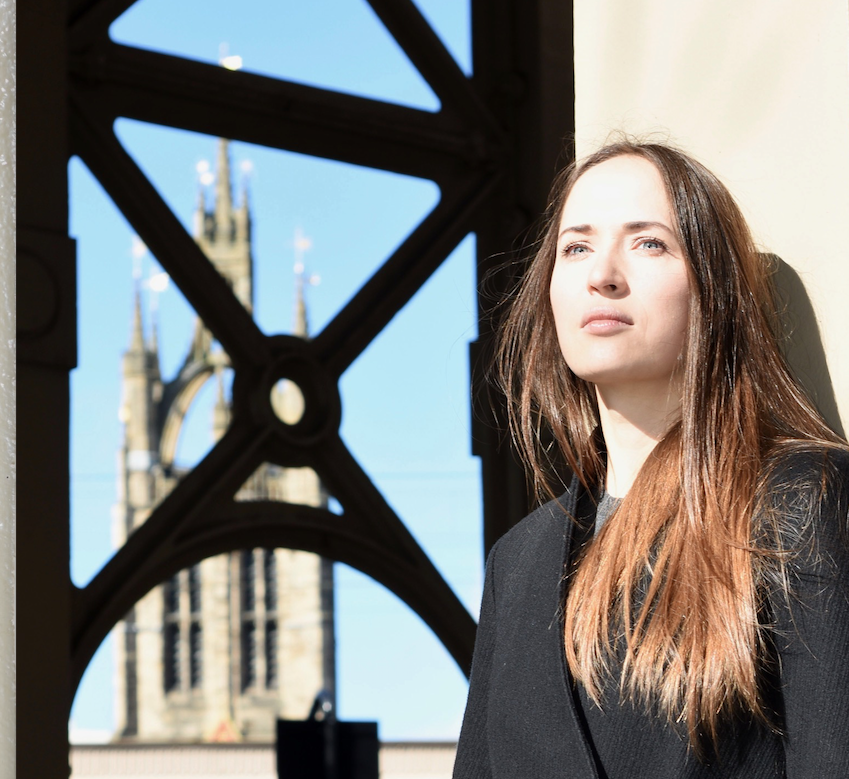 Architecture school will set you on track to a rewarding career as an architect – but it's not for everyone. There are five key qualities you need if you want to succeed at a UK architecture school:
You're multidisciplined – you'll need to combine creativity and design originality with mathematical skills and logical thinking.
You're motivated – architects often work long hours to complete projects and must be fully committed to every project to make sure the design is safe for use.
You're a problem solver – you enjoy solving complex problems and using your initiative to come up with new methods and solutions.
You love to learn – learning is fun for you; you're committed to continuing your architecture education, from university to accreditation and beyond.
You have a wide range of knowledge – architects need to know a little of everything – construction, business, marketing, design, mathematics, real estate… the list goes on!
How to get a place on an architecture degree in the UK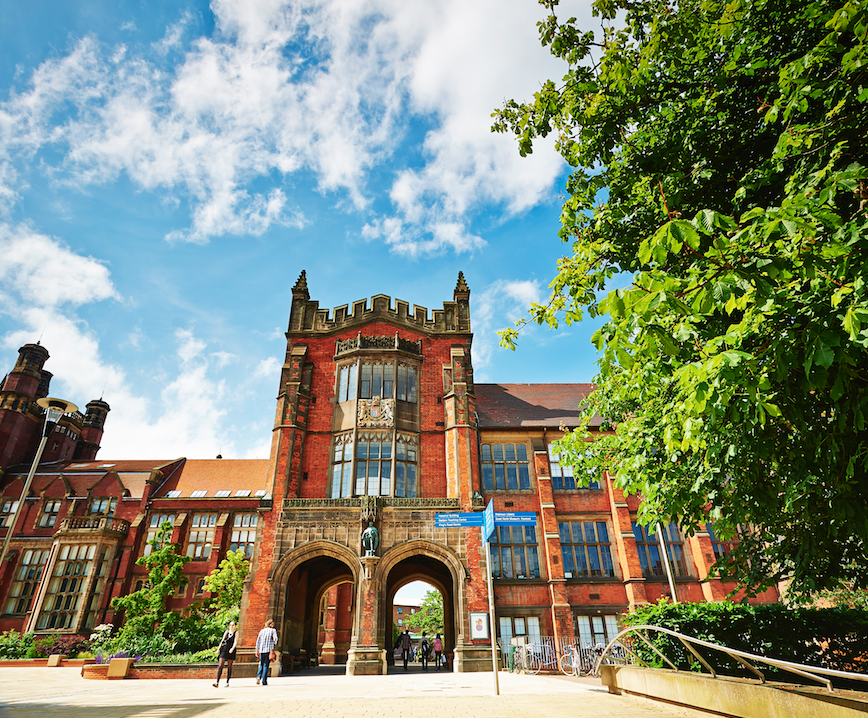 Some budding architecture students can apply directly to a UK university, while others need some extra support first. Studying a pre-university preparation course with INTO Newcastle University will help you adjust to the UK education system and get used to learning about architecture in English.
"I think I wouldn't have done as well as I did without INTO Newcastle University" explains Irina. "When I first came [to the UK], I was nervous about the language. It's hard to learn a language when you're not in the environment."
Moving to the UK to improve your English language skills gives you the added benefit of regular interactions with native speakers, as well as tailored classes that teach you the architecture terminology needed for success. According to Irina, "you must live in a place to be able to fully understand the language. It's not just the language, it's the culture. INTO helped me a lot with adapting to that."
She continues: "INTO gave me a good understanding of what I should do to be successful on the program. It's a great course and it prepared me well for my academic experience and university life."
Study architecture at a top university in the UK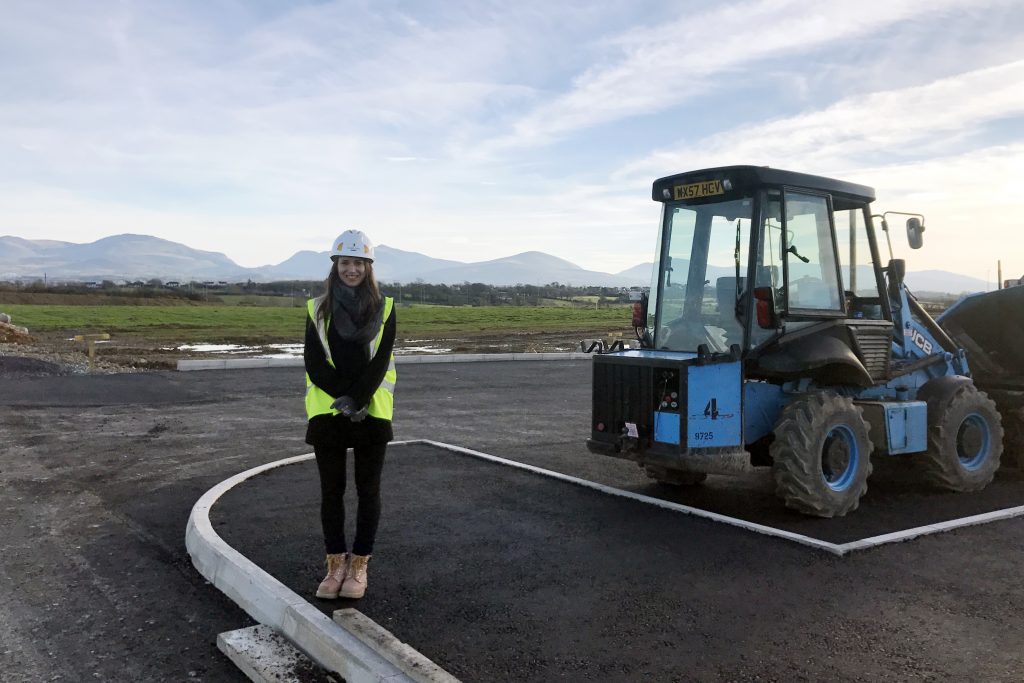 Looking for a great place to study architecture in the UK? Newcastle University is in the top 10 in the UK for Architecture (The Complete University Guide 2022) and a global top 150 university (QS World University Rankings 2022). It's a strong choice if you're keen to enroll in architecture school.
If, like Irina, you think you'd benefit from improving your architecture knowledge, academic English or UK university study skills before starting your degree, INTO Newcastle University has a range of programs you can benefit from:
International Foundation in Architecture – progress to Year 1 of a three-year undergraduate degree in architecture or urban planning at Newcastle University.
International Year One in Architecture – progress to Year 2 of a three-year undergraduate degree in architecture or urban planning at Newcastle University.
Graduate Diploma in Architecture and Landscape Architecture – progress to one of five postgraduate degrees in architecture or urban design at Newcastle University.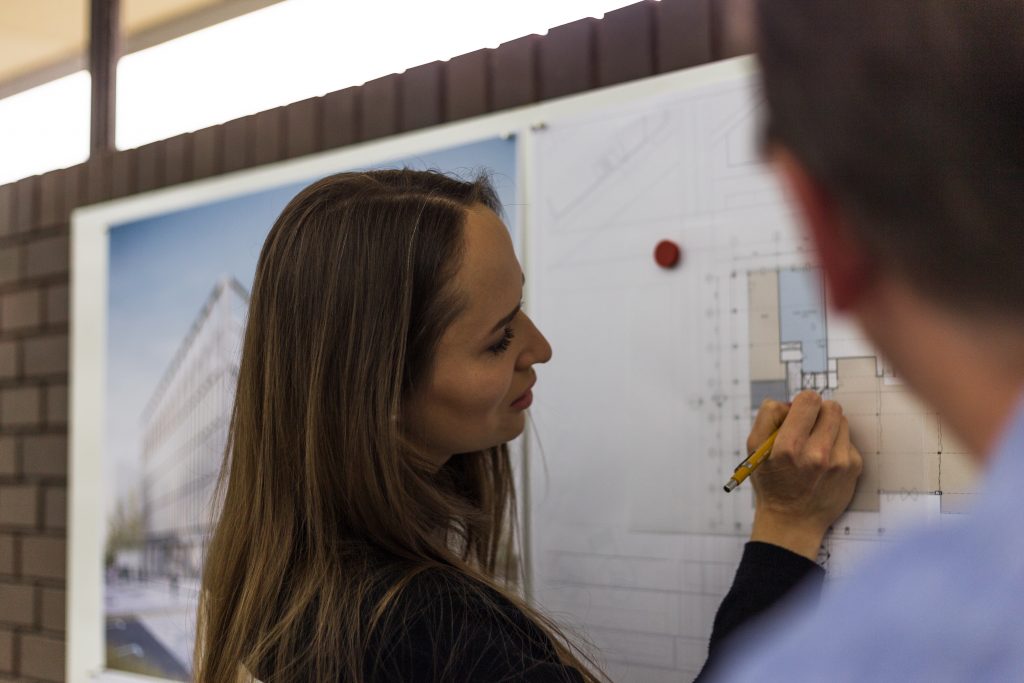 What's it like graduating with a respected UK degree? According to Newcastle University alumna, Irina: "during my graduation ceremony, my mum cried and told my dad that 10 years ago, she couldn't even imagine that her children would graduate from a British university."
She continues: "she couldn't imagine that we would have the opportunities that we've got now and that we can do something great with our lives."
Since graduating, Irina has been in full-time employment at an architectural firm in the UK. She explains: "the largest project I've been involved in was Lancaster Business School. There's some exciting architecture there and being involved in that was really inspiring."
"I'm hoping that one day I'll be able to lead a project and manage that great architecture," she adds.
Find out more about studying architecture at Newcastle University.
You might also want to read '5 easy ways to maximize your career prospects as an Architecture student at INTO' or 'From INTO to Architects – building the foundations of a successful career in Architecture'.
Join our online communities on Facebook, Instagram, Twitter, YouTube and TikTok.