5 easy ways to maximise your career prospects as an Architecture student at INTO
Do you dream about designing the buildings of the future? We'll tell you how to make the most of your time as an international student studying Architecture in the UK.
From portfolios to practical projects, we'll give you the lowdown on how to easily maximise your career prospects at INTO.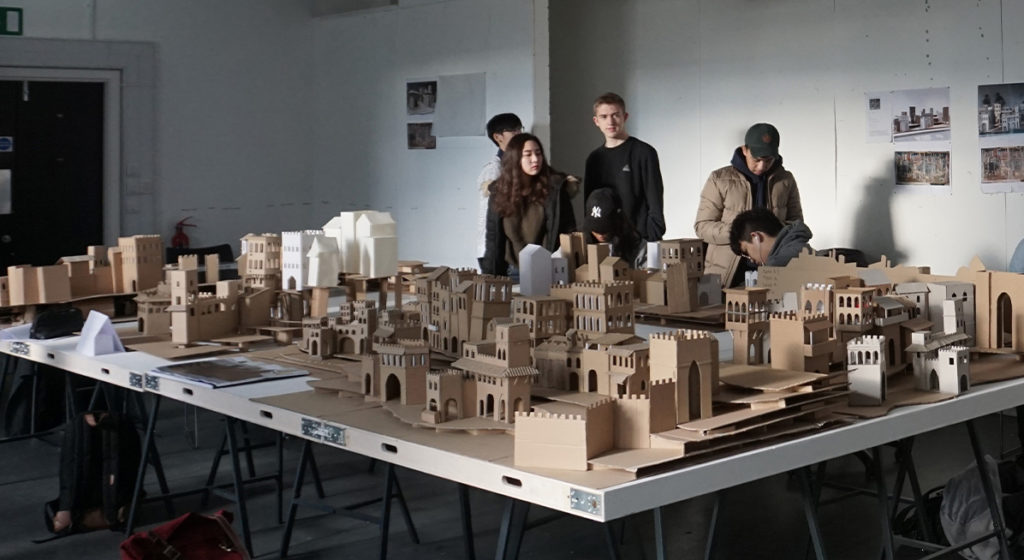 Immerse yourself in studio culture
When you start your journey as an Architecture student, you'll hear the word studio culture a lot – but what does it mean? Well, the studio is a shared design space where students learn by doing – whether that's designing, researching, testing or building. It's your creative space.
Every university has its own studio culture, with its own philosophy that is shaped by both lecturers and students. That means you are part of shaping studio culture through engaging with your work and others'. This experience gives you an insight into the real creative processes that take place in a professional Architect's studio.
As an INTO Architecture student, you'll be immersed in studio culture from the beginning, giving you the space to begin building a body of work and develop the portfolio you'll need to dazzle future employers.
'Studying Architecture at Queen's University Belfast was incredible. I got to be part of a studio that had a strong sense of culture and developed a style that is quite rare to see nowadays.' Omar, UAE
Getting hands-on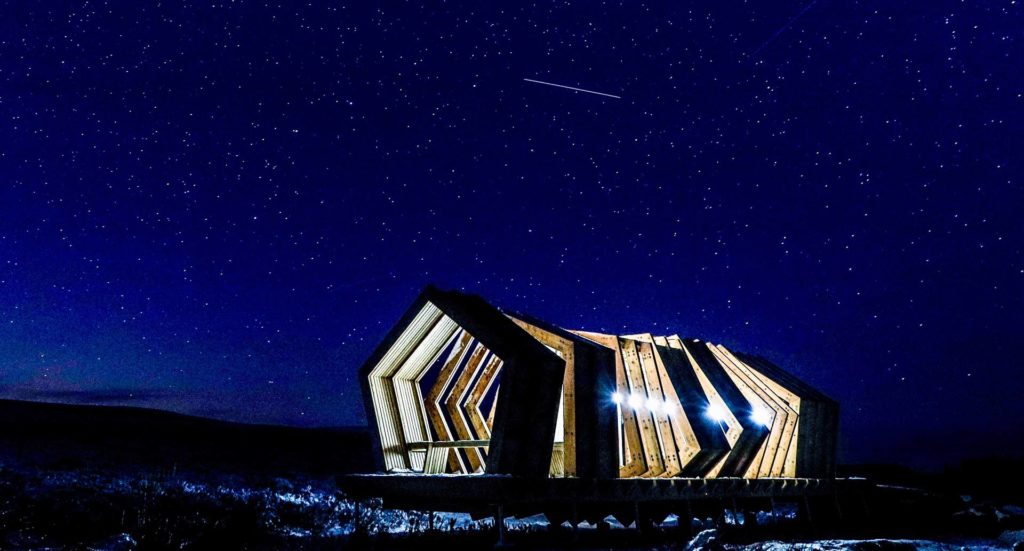 Whether it's learning how to use equipment in the workshop or getting experience on site, practical skills and projects are key to your development as an architect. Take the opportunity to work with different media, like computer-aided design, 3D printing and model-making to build up a varied skillset.
Many university programs offer the opportunity to get experience on location, giving you the chance to learn how to run a building site and understand the practicalities of the industry.
Unique projects like Newcastle University's one-of-a-kind Testing Ground, that allows students to design and build in a real public space, give you a chance to add something impressive to your CV!
'Students who have contributed to projects tend to do pretty well when it comes to employment' Professor of Architecture Graham Farmer, Newcastle University
Travel and build connections

If you're an international student, you'll probably already be open to more travel and Architecture is the perfect degree for field trips. When you're researching your course, check the module details to see what kind of outings the university has hosted in the past.
Many trips to local and international locations open up the opportunity to get involved in real-life projects. Some degree programs even include a year abroad either studying or working, giving you the chance to gain once-in-a-lifetime experience that will boost your career.
A great way to build your professional network is to join the university's Architecture society, attend industry talks and events when you can.
'When I studied Architecture at Queen's we got a lot of trips – we went to Londonderry, we went to Dublin and the Netherlands. The school tried to help us broaden our network and build more connections.' Nuoya, China
A stand-out portfolio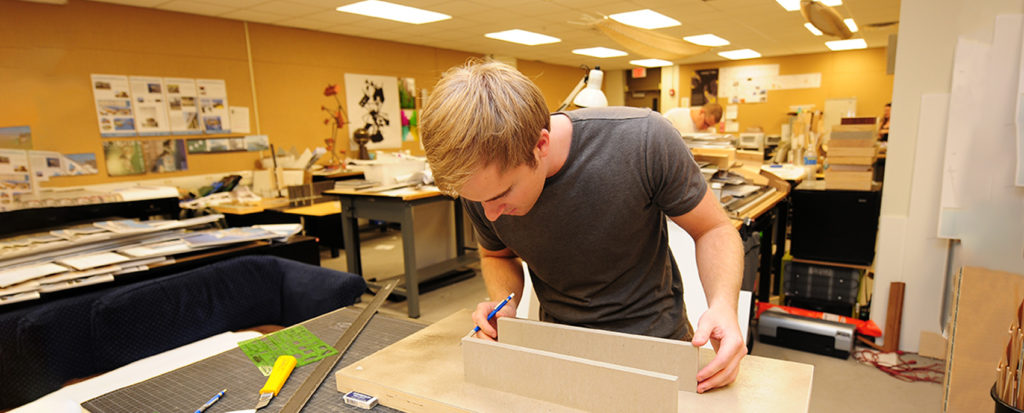 Your design portfolio will be the strongest tool you have to showcase your ability to universities and employers. Learning how to put together a professional portfolio is a process and, during your studies, you'll have the expert guidance of lecturers and practicing architects to guide you.
Most universities provide a guide of what they expect to see as part of your portfolio application and many universities run Architecture 'taster days' giving you a chance to pop along and gain more of an understanding of the subject.
Generally speaking, a good Architecture portfolio presents cohesive themes and subjects that tell a story. It's also important that your personality and style shines through. This is where the 'soft skills' you develop at INTO and university come into play like communication, self-reflection and critical thinking.
'Always have a sketch book with you and record all of your work, even if it's not your best – it's really important to have a sketch book that communicates all of your processes.' Isabel, Ecuador
Getting accredited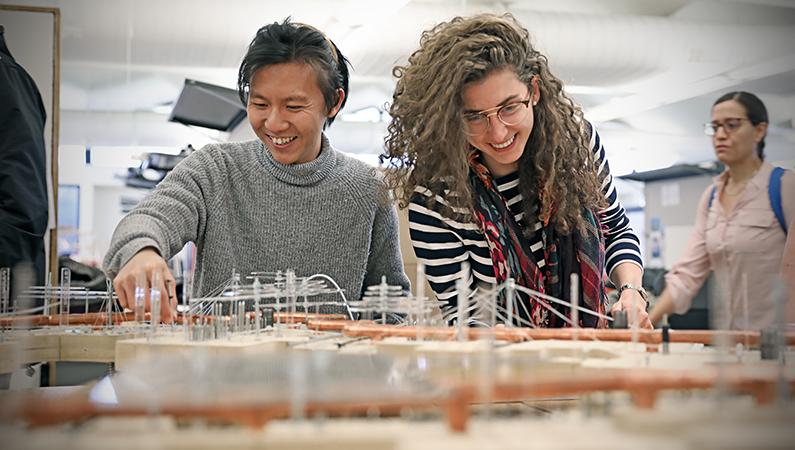 Accreditation might not be the most exciting part of becoming an architect, but it is one of the most important! Like many professions, registration with an accrediting body is one of the final steps on the journey to becoming a qualified professional.
When you choose to study on a course that is accredited by internationally recognised organisations like the Royal Institute of British Architects (RIBA), the Architects Registration Board (ARB) and LAM, it gives you exemptions from qualifying exams – making your route to accreditation quicker and easier.
With Architecture degrees at Queen's and Newcastle offering extensive accreditation, they're ideal choices for starting the exciting journey to becoming a professional architect.
Want to find out more about what it's like to study Architecture at INTO and university? Chat to student ambassadors at Queen's and Newcastle.
Find your course on INTOStudy.com. Or, if you'd like more support with becoming career ready for the future, visit INTOFuture.com today.
You may also like to read Architecture alumni Kenny and Isabel's story or 6 reasons that architects make the world a better place.
Feeling social? Follow us on YouTube, Facebook, Instagram and Twitter!