INTO Book Month: My favourite bookshop
Call us old-fashioned, but despite the ease of online ordering, we're still fans of the classic bookshop-on-the-corner. So we asked some of our team to share their favourites…
Empire Books and News, Huntington, West Virginia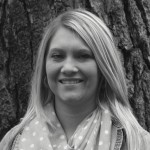 "Great bookstores come in all shapes and sizes, from small and cozy to large and more mainstream. A true find, however, is a bookstore with the perfect mix of these elements. Empire Books and News is one of those gems.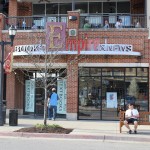 Located in downtown Huntington, Empire is convenient but not overly crowded. It offers a wide selection of books, magazines, stationery and more. You can stop in on the way to dinner or a movie, or spend hours browsing and reading comfortably in the overstuffed chairs. A feature unique to Empire is the pride the owners show in their community and region – the store houses a special section featuring local authors and books about Marshall University, Huntington and West Virginia. Empire Books and News is a great destination that makes downtown Huntington proud!"
Ashley Mannon, Marketing & Communications Coordinator, INTO Marshall University
Stanfords, Covent Garden, London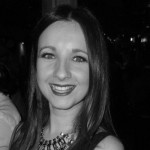 "I really love all of the old bookshops around Charing Cross Road, but one of my favourites is actually Stanfords, just around the corner in Covent Garden. It's not particularly historical and it doesn't smell of parchment that's been passed down through the decades, but it has the best selection of travel books you could ever hope to find.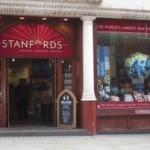 I usually spend a while hanging out in the Americas section, flicking through the Lonely Planet guides and dreaming of California road trips and sunshiny days, before heading down to the little café at the back to have a look through my new purchases with a nice coffee."
Stacey Crosskill, Social Media Manager, Brighton HQ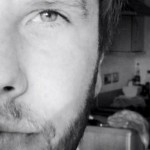 Travelling Man & Forbidden Planet, Newcastle
"I actually have two favourite bookshops in Newcastle! Travelling Man is a bright, cool comic shop where I first discovered The Walking Dead and Mouse Guard series. One is about zombie apocalypse, the other about little warrior mice – hopefully my choice in reading material doesn't say something about my personality!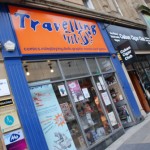 There's a huge selection of comics and graphic novels, from independent publishers to big names. I'm not really into superheroes, and tend to look at darker stuff, like Ben Templesmith. They also sell role-playing games and other similarly nerdy items. The staff are friendly and always seem to be playing great music! Just a few shops up, Forbidden Planet is like Travelling Man's moody older brother and seems to have been in Newcastle for as long as I can remember. It provides similar reading material but is also a haven for cult film and TV shows and collectible figures. Film, tv shows, comic characters, modern, retro, cool, not-so-cool – it seems to have it all."
Steven Lowrie, Marketing & Communications Coordinator, INTO Newcastle University
The Book Nook, Brighton & Hove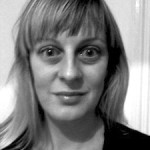 "Why have I chosen a children's bookshop as my favourite? Several reasons. Firstly, I stumbled upon it on a hot summer's day when I first moved to Brighton, and it was a little haven of stories and shade.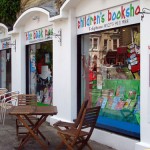 I was immediately taken back to my childhood and the books that made me smile, and I also stumbled upon new, wonderful children's authors such as Patrick Ness. Secondly, I like it because it has a lovely atmosphere, a cute cafe – and a pirate ship! What more can you want from a place? And thirdly, I believe that a good book is a good book, no matter what your age – you can discover as many wonderful lessons in children's literature as you can in more "grown-up" material."
Deborah Martin, Assistant Social Media Manager, Brighton HQ
More from INTO Book Month: 6 classic student books and 6 tips for saving money on textbooks.
Don't want to miss the rest of our INTO Book Month series? Subscribe to our blog!