Meet the team at INTO Manchester
If you're soon to be studying at INTO Manchester you might be wondering who'll be there to support and welcome you when you first arrive. Travelling across the world to study abroad can be an exciting challenge, but have no fear as there's a group of people who can't wait to meet you!
Find out who'll be welcoming you in your first few weeks in the centre and what their roles are in helping you succeed…
Sion, Head of Student Services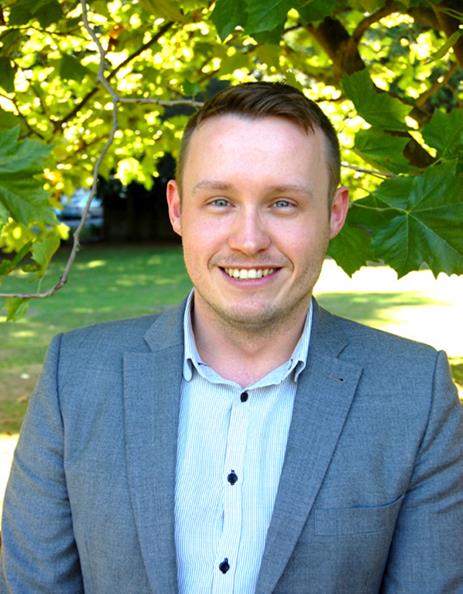 I help to support you with any problems outside of your studies, from wellbeing, accommodation or even visa questions to make sure that you are given the best possible opportunity to succeed in your academic life. You're about to start a very exciting journey and I'm looking forward to meeting you!
Chris, Helen and Jacqueline, Learning Centre Staff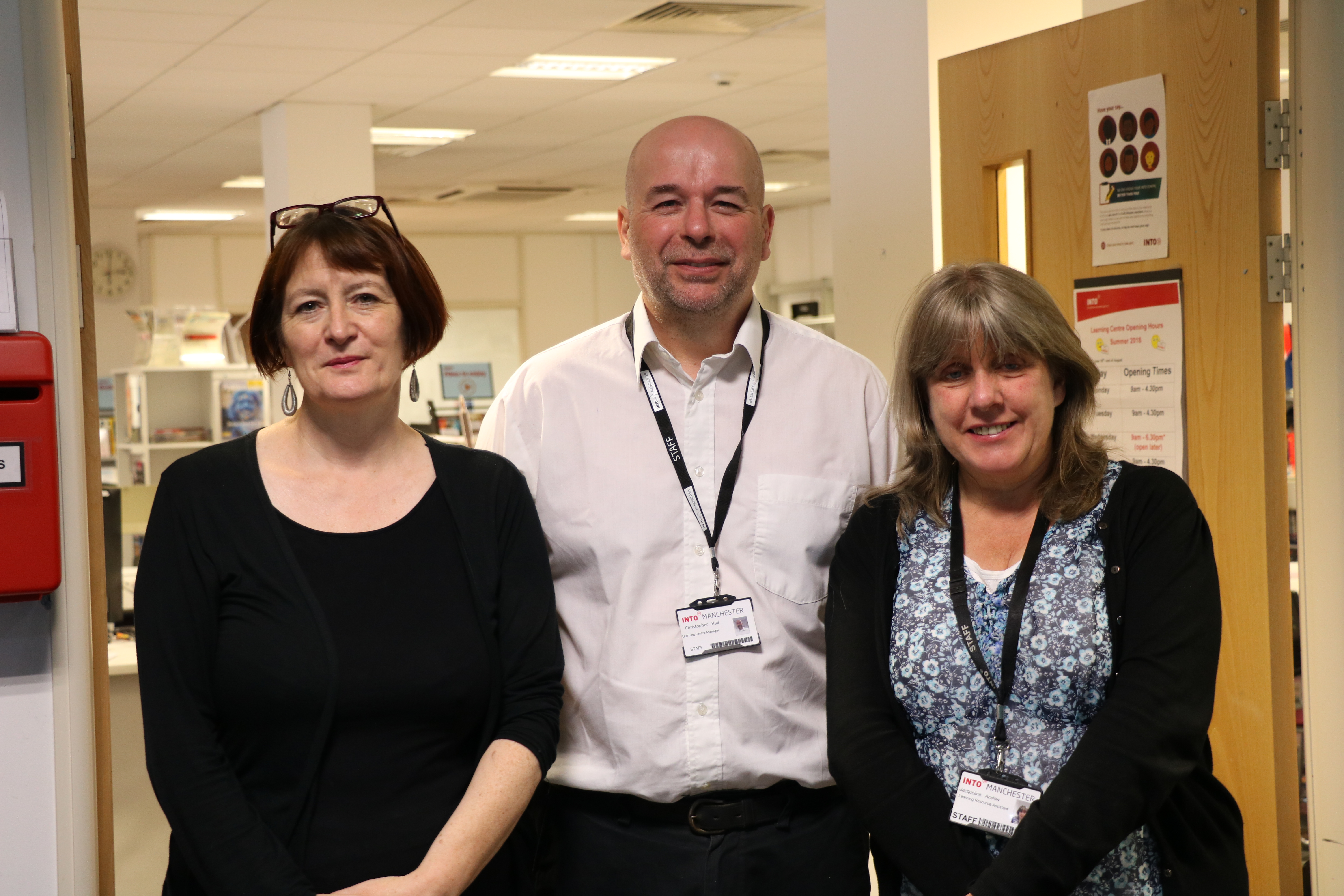 We are based in the Learning Centre on the 2nd floor and are here to help you find the best academic resources for your studies. Not only that, but we help with lots of other things as well, from IT problems to where to get your bus. We run a whole range of activities throughout the year – often with great prizes. Come and say, 'Hello!', once you arrive! We look forward to meeting you.
Nia, Programme Manager for International Foundation Science and Engineering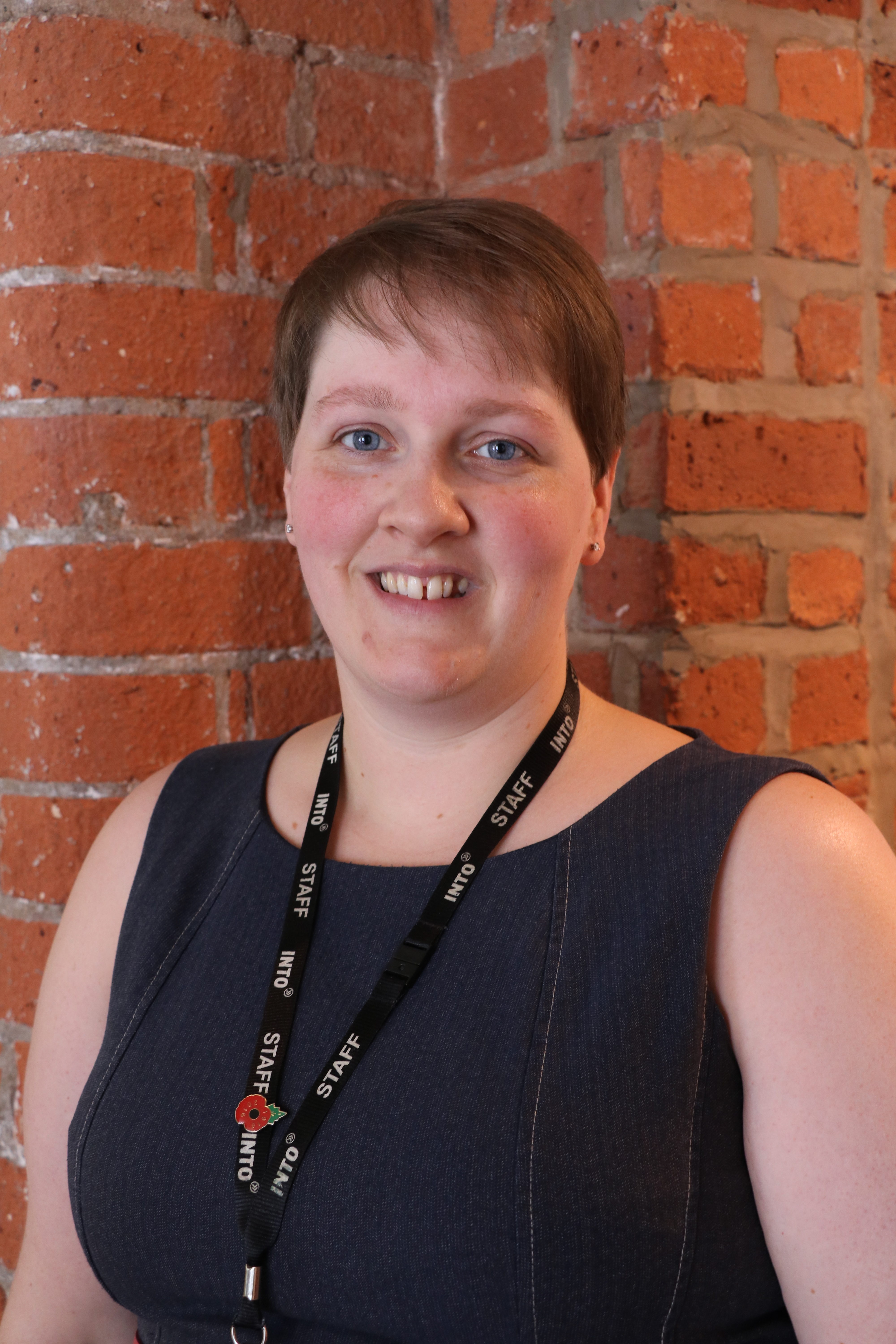 I've worked for INTO for over 5 years, and my job is the day-to-day management of the Science and Engineering International Foundation programme. I look after both the staff and students and my main goal is to ensure students have a fantastic academic experience that prepares them for their future studies. I'm dedicated to making sure that you feel confident and prepared to go to university and I'm there for students to speak to if they have anything to feedback. I look forward to seeing you at the centre!
Ashraf, Arabic Language Support Officer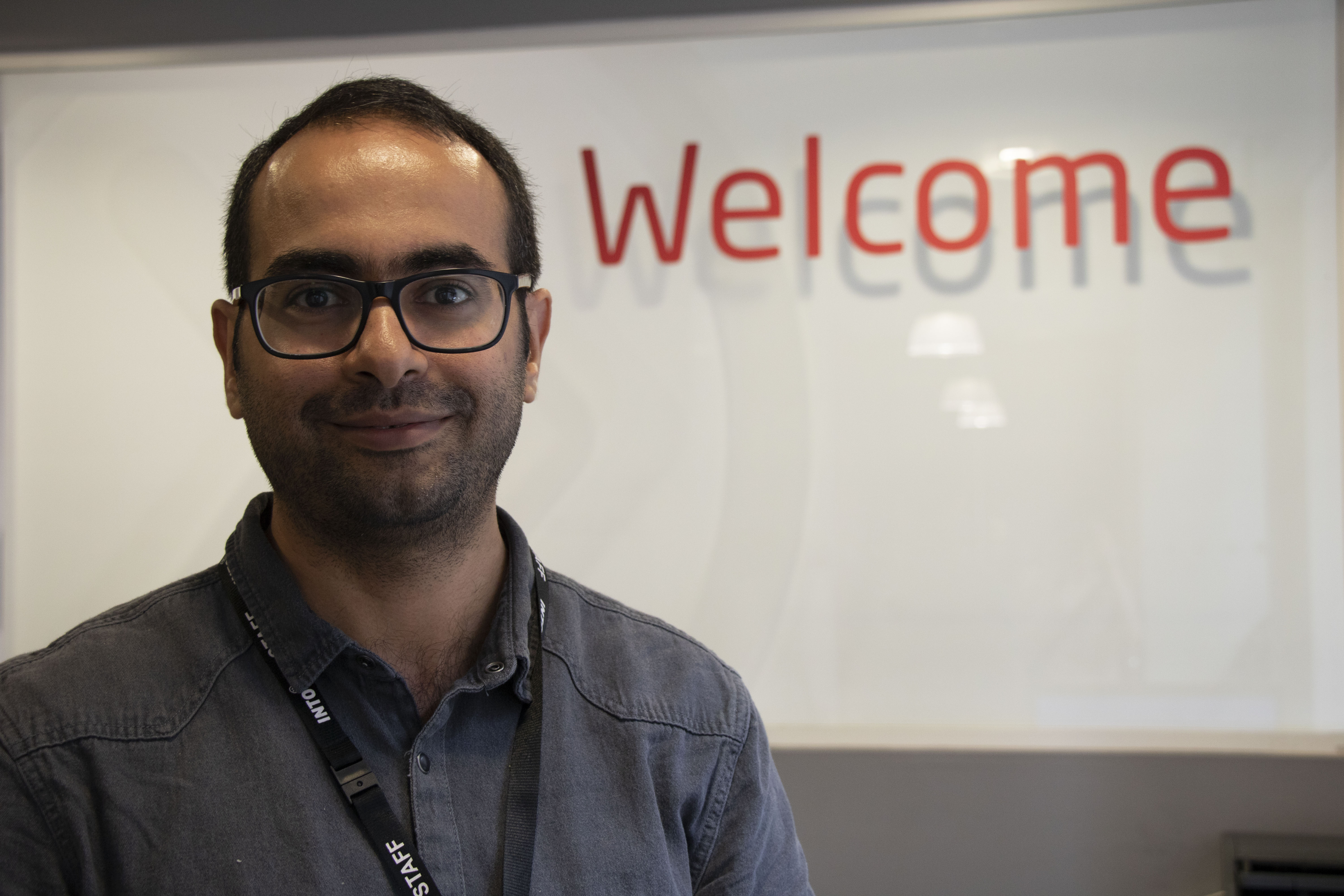 Hello! I offer support to Arabic speaking students at INTO Manchester during their stay at the Centre. As a native speaker of Arabic, I work with colleagues from different teams, including but not limited to Welfare, Admissions and Academic Support to customise our services to Arabic speaking students and to reach a high level of student satisfaction. My role includes offering guidance on general lifestyle issues as well as academic-related matters. Ultimately, my responsibility is to ensure an exciting, safe, and fruitful journey for my students starting from pre-arrival phase to departure time.
Grace, Chinese Language Support Officer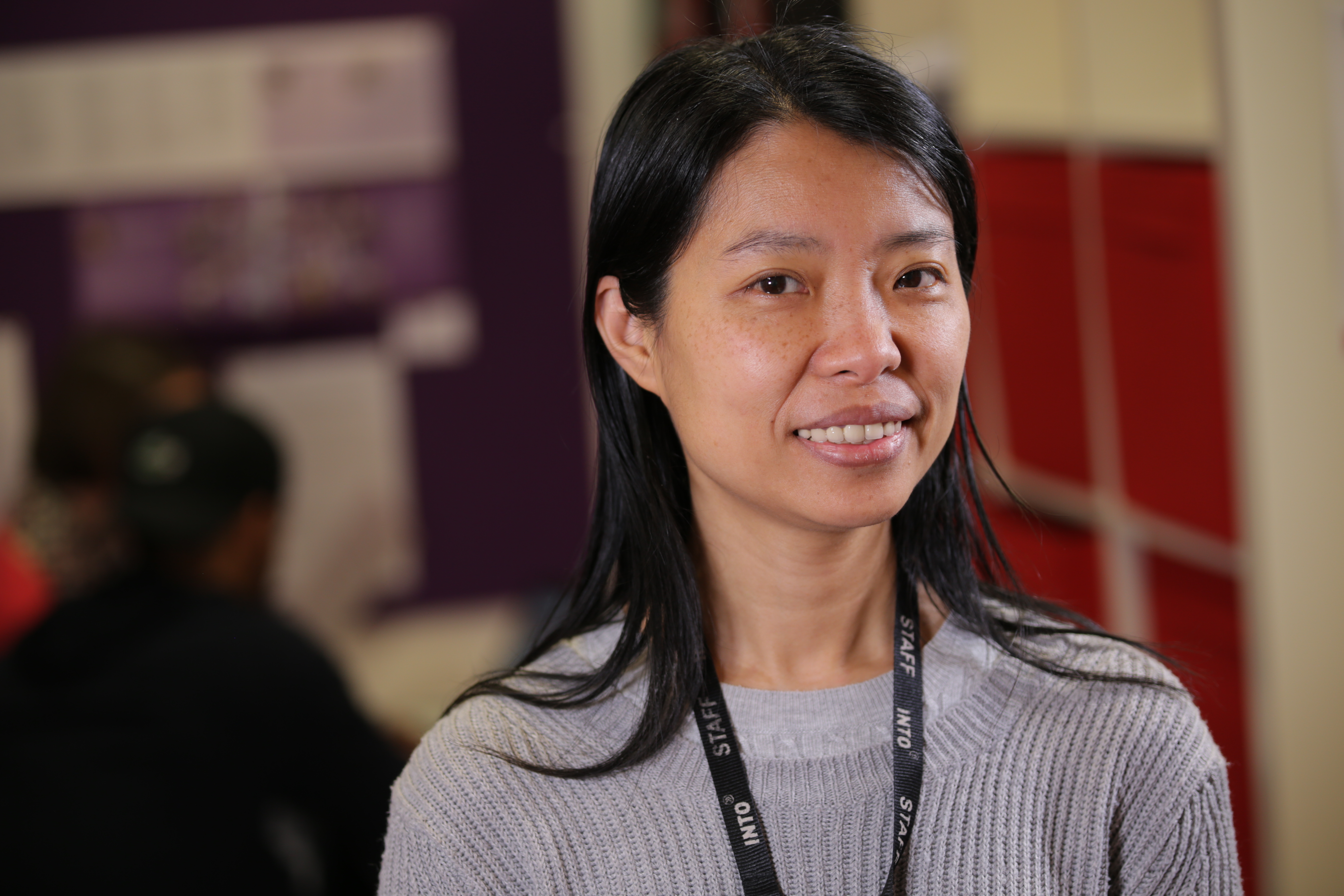 Hello, my name is Grace. I'm originally from Guangzhou, a beautiful city located in the South of China. Both Cantonese and Mandarin are my mother tongue. My job is supporting all the Chinese speaking students who come to study at INTO Manchester. I work with my colleagues across the centre, from academic to welfare, to provide a warm, welcome, safe and homely community for my students to spend their most important year here. I also communicate very closely with parents, staff and agents to make sure my students settle down in Manchester as quickly as possible by using my language advantage and multicultural knowledge. Being away from home and family to study alone in a new country can be very challenging but it's an exciting journey at the same time and I'll go along with you and support you all the way. Seeing you succeed in getting into a university would be the most rewarding thing happen to me and I wish you all the best in starting your new chapter with us…WELCOME to MANCHESTER!
To connect with other students and explore life at INTO Manchester, follow us on Facebook, Instagram and Twitter, watch our YouTube videos or visit our website.
You may also like to read Hsin-Tzu's experience of living with a local family in Manchester or start finding out what student attractions there are to explore in Manchester.