Life in the UK vs life in Uruguay
Life in the UK compared to life in Uruguay.
Being an international student means that you get to experience lots of different cultures.
We asked Micaela, an INTO City, University of London student, to tell us some of the main differences she's noticed between her home in Uruguay and her new life in the UK…
Breakfast 
When it comes to breakfast, the first thing I noticed coming to England was porridge. Back home, we do have oats, but I don't think anyone has them for breakfast. We have a variation of shepherd's pie in Uruguay that is very typical.
I was also surprised at how many coffee shops there are! There is one on almost every block, and there is always someone with a Starbucks cup in hand on the tube or walking the streets.
The equivalent takeaway drink in Uruguay would probably be 'mate'. The best way to describe it is a mixture of herbs, which you put in a special container, add boiling water and drink through a metal straw.
It's definitely not for everyone but we love it and we get together with family or friends on the promenade to drink it. Back home life is very much about family and friends.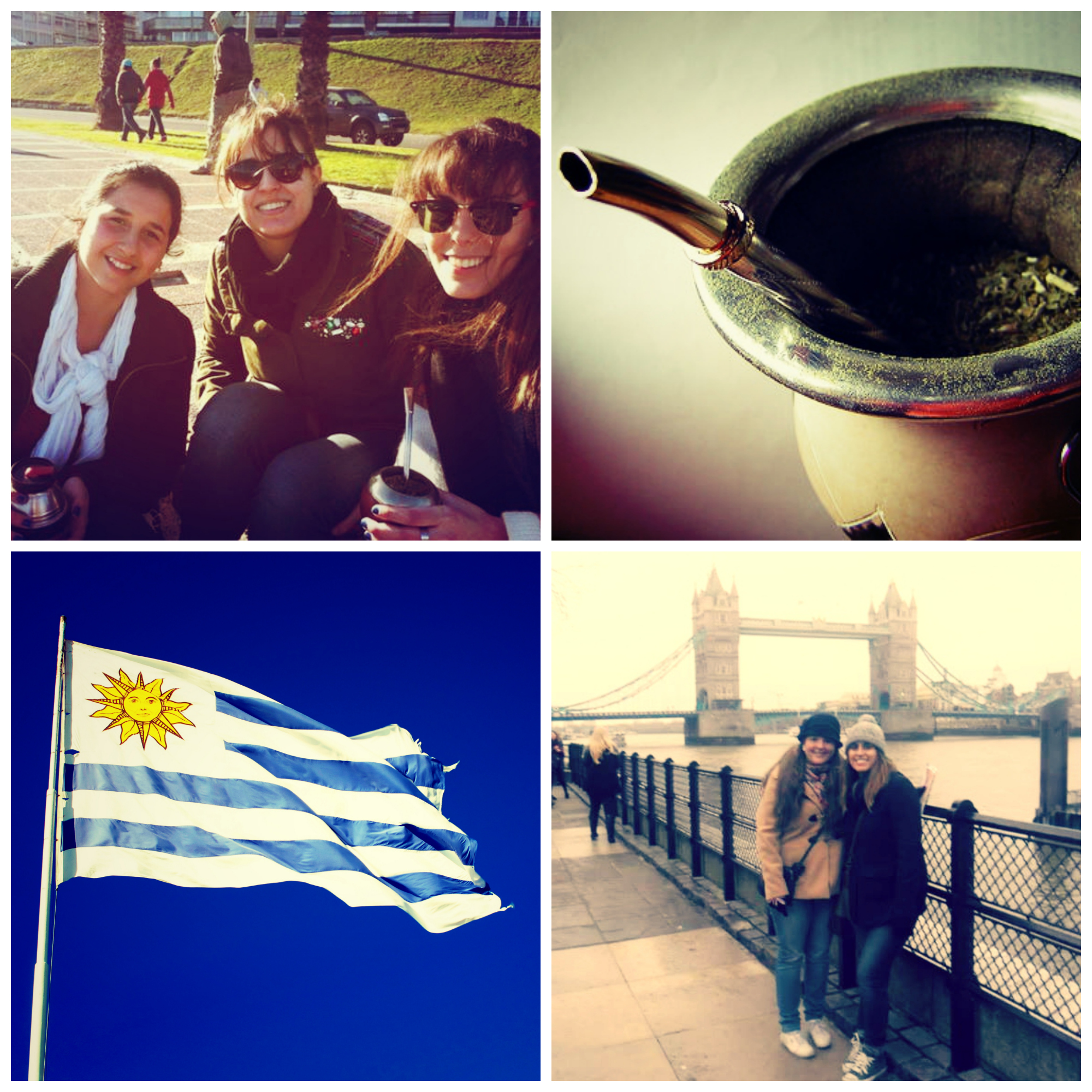 Summer and winter weather
In the UK, I wouldn't dream of going out without un umbrella, it will most probably rain. Whereas back home I only go out with one if the forecast says I should.
It gets cold and rains in Uruguay in the winter months, but it's not very extreme. We don't get snow.
Being in London the thing I miss most is the sun. Summer in Uruguay is great, sun and heat for three months is bliss.
There are many small cities on the coast where people go during holidays – one of the most well known is Punta Del Este. It even gets lots of people from other countries, mostly Argentinians and Brazilians.
There's a reason why they call us 'The Sky Blue' – the sun is always shining.
Life in the UK: Live music
People here have told me that Uruguayan music makes them imagine good weather and people having a good time.
'Candombe' is very popular – lots of drums are painted in bright colours. For a week in February, called 'Carnival', there are parades through the streets and music is played. Murgas' are fun – there are many Murga groups who paint their faces and sing about our country. And 'Cumbia' is the music you mostly dance to when you go out clubbing – I must say I didn't like it for a long time but after I came here I started listening to it.
No Te Va Gustar are one of the best Uruguayan rock bands we have, they have been around for quite a while and their music is very cool…
Concerts are also a lot more regular in the UK; there are so gigs all the time.
When someone famous goes to Uruguay to play a concert, it's a big deal as it doesn't happen that often. Big artists usually go to Argentina and we have to go there to see them. Here there is a bit of everything.
Some of my favourite British bands are Muse, Keane and the 1975.
Life in the UK: London city vs Montevideo city
Montevideo, Uruguay's capital city, isn't as big as the City of London, but both are divided into neighbourhoods.
Uruguay also has a business district called The Old City, where most offices are. It is quite popular at night, as it has many bars and a very popular Irish pub.
In London there are quite a few parks – in Montevideo we have these but they are much, much smaller. We get together and hang out with friends, but they are more like squares with the benches and trees around you.
When it comes to public transport, the tube here is obviously very well known and I imagine it's the type of travel that people use the most.
In Uruguay we don't have an underground, the city is too small. We use buses, though they aren't as technological as London, with the voice on the bus telling you the stops and the screen saying when the bus will arrive.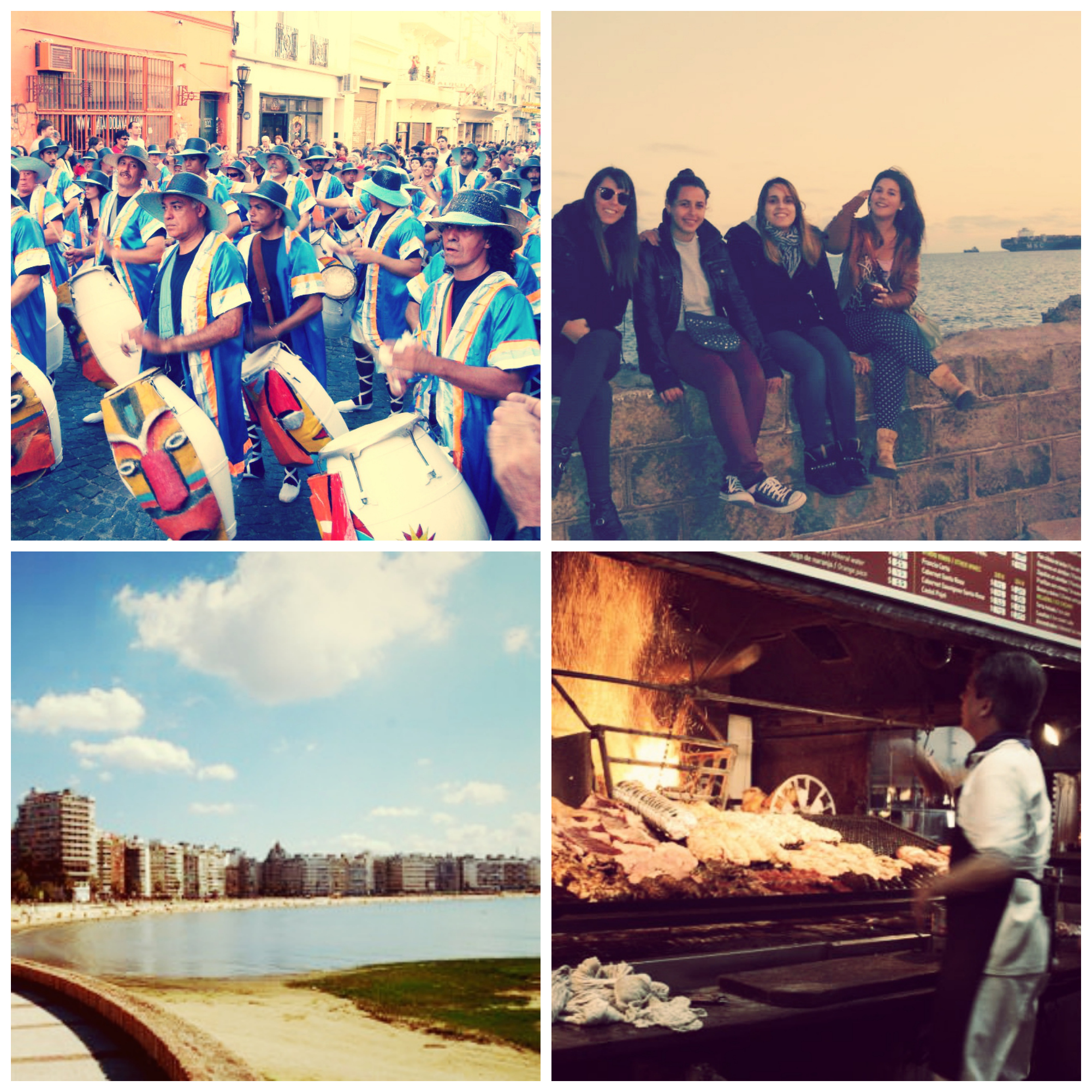 The people
Uruguayans are very friendly, there are only 3.5 million of us and we all know each other (well, maybe not, but there is that feeling going around).
Brits are friendly too – coming here I had so many doubts. I found the tube slightly confusing at first, I had to ask people for help many times and someone always helped me.
Life in the UK, London especially is very cosmopolitan – you'll always hear three or four languages if you find yourself on a bus. Uruguay isn't the same – you don't see foreigners on a day-to-day basis, and you'll probably only hear Spanish, but everyone is very kind in both countries.
People in London focus a lot on work, whereas, life back home is all about family.
Social life is different in that sense, but here there is always something to do, there is always something you haven't seen.
Watch more great videos on our YouTube channel, don't forget to subscribe!
Micaela studied an International Foundation in Humanities and Law at INTO City, University of London. Head to our website to find out more about studying in the UK, US or China.
Keep in touch with the student community at INTO City, University of London on Facebook, Instagram and Twitter.