Inspiring students: what we learnt from our video stars
The video production team here at INTO recently visited all our UK Centres, meeting over a hundred inspirational students from around the world.  
Anja, Nora, Val and Vicki share their experiences while on the road, and tell us what they learnt from the students they met along the way.
Meet Val
Valentin, or Val to his friends, is originally from Sofia in Bulgaria. He has studied in the UK and the US and loves to travel.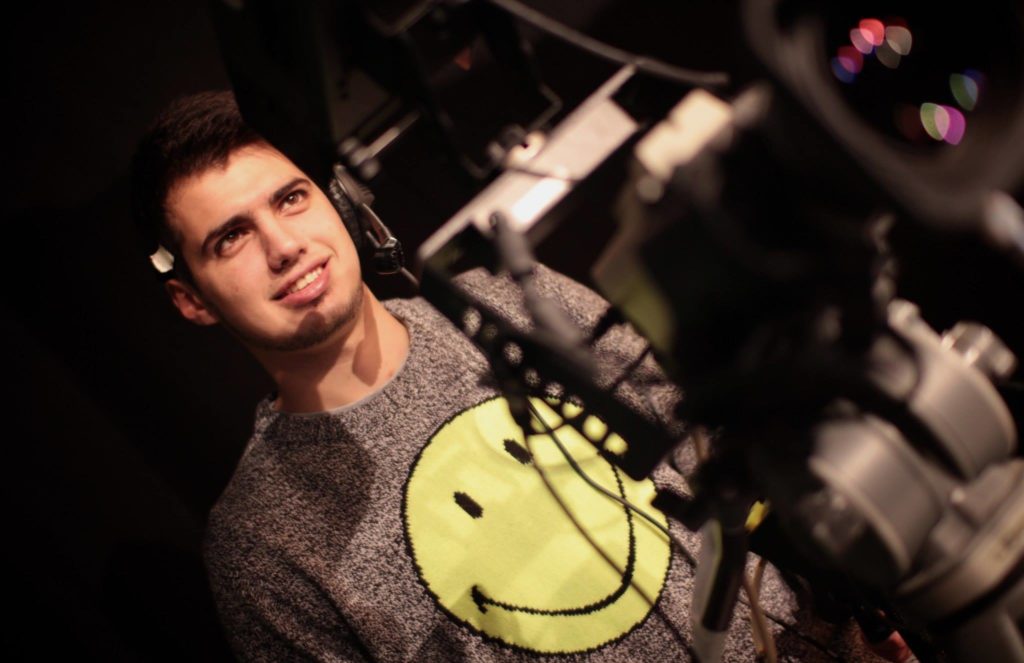 Since I started working at INTO, I've met so many people from interesting backgrounds.
I've learnt that no matter how unique our cultures are, our values and mentality are very similar. After all, we all live on the same small pale blue dot called Earth – and share the same passion for success and exploration.
As an ex-international student, I learnt that moving away from the familiarity of my home town and country was the hardest thing I have ever done.
And while meeting other international students, I realised that most people feel the same way too.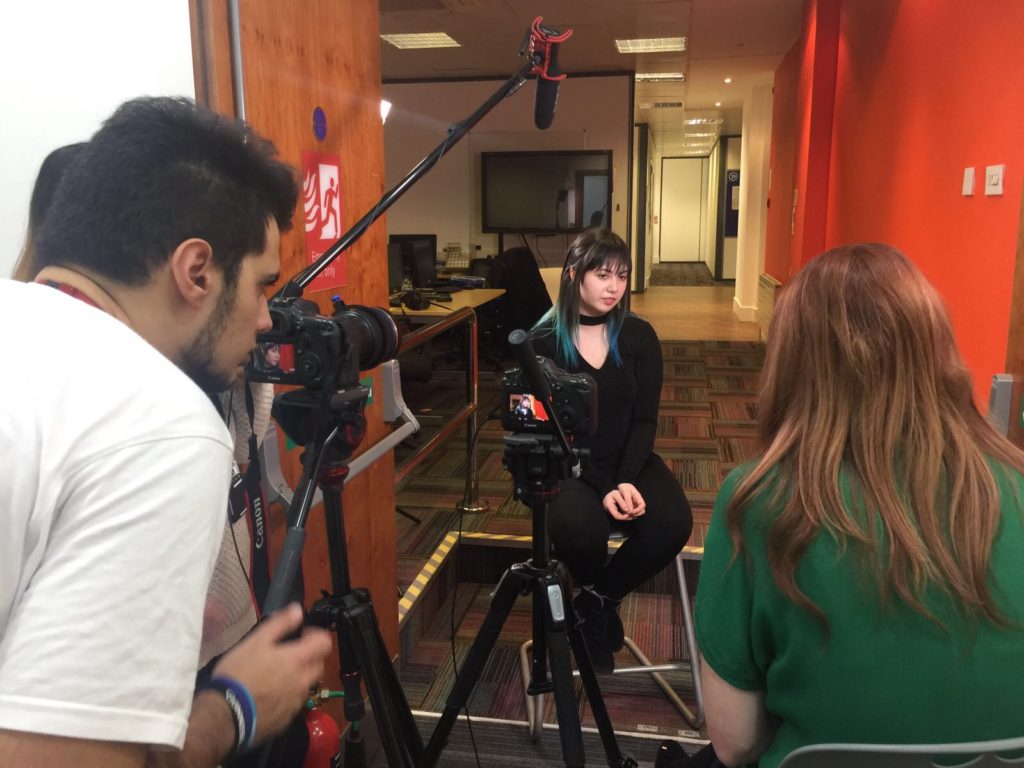 During recent filming trips, I learned how important the role of a teacher is, and how it involves more than just academic support.
Students need help throughout their journey, and knowing there is always someone to talk to, whatever the situation, is really reassuring.
My top tips for future students are:
Stay curious and explore other cultures.
Try to overcome your shyness and speak to other students and staff – join societies and make the most of your student journey.
Feel proud of yourself and what you've achieved!
Meet Nora
Nora is British Egyptian, she has lived in the UK, Saudi Arabia and Bahrain. Outside of work, she loves to keep fit through circus.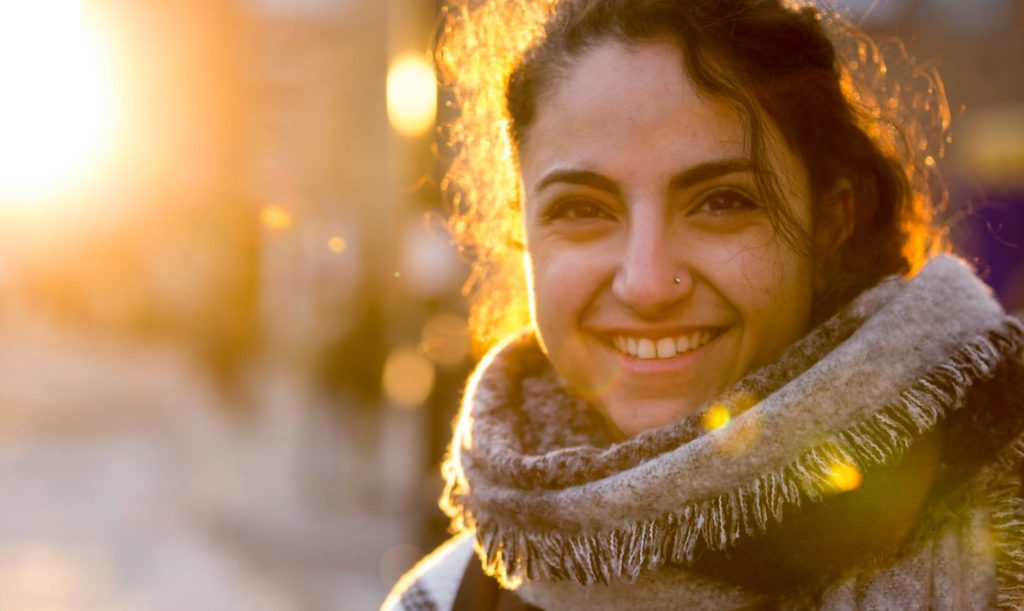 There is something about working with students from all across the globe that is so special.
Whether it is the diversity, the ambition, or just the plain and simple bravery, working with young people who are studying away from their home country is always rewarding.
It's no coincidence that I work in an international environment. I'm a third culture kid, so being surrounded by cultural diversity makes me feel at home.
One of the things that I love about my job is that I'm constantly learning from my international colleagues, our students and from the places we travel to.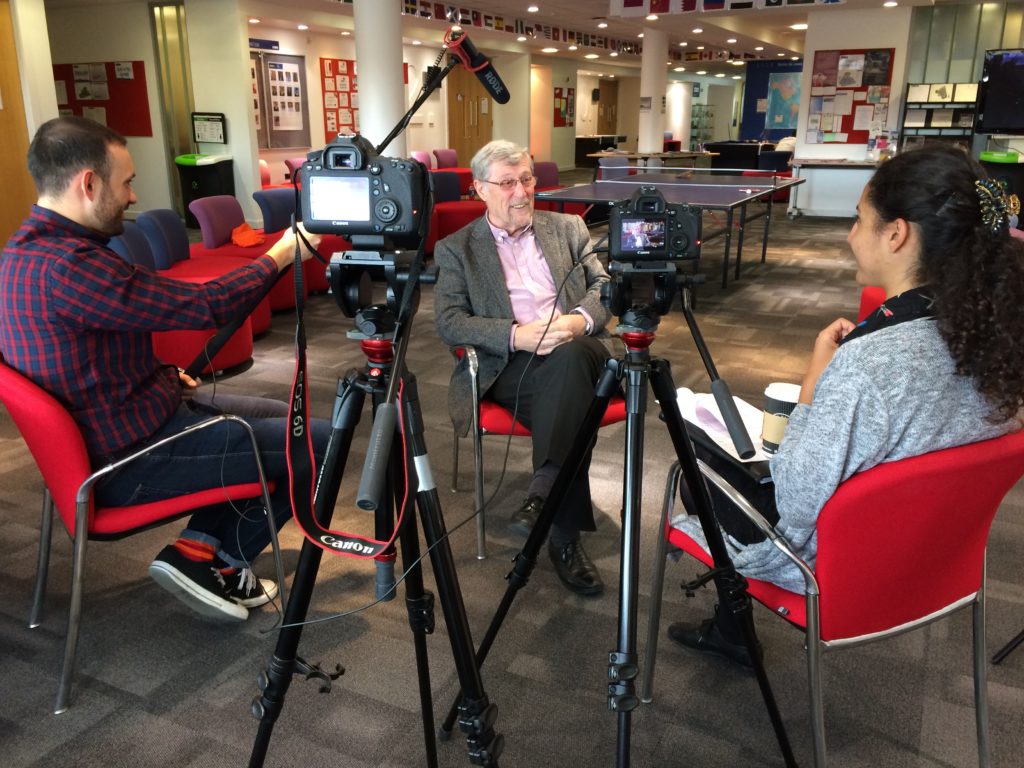 Here are some of the most important lessons I have learnt from students:
No matter how different your background, or how worried you are about adapting to a life overseas, you WILL settle in, and it will be okay.
Your teachers are some of the most important people you'll meet along the journey. They can continue to influence, inspire and motivate you throughout your life.
Food is ingrained in our cultures. From missing food from your home country, to the excitement of trying different foods in your host country, food is can always be a common ground!
Being surrounded by different people and cultures in a study environment is a huge privilege. It gives the opportunity to be exposed to unique and diverse perspectives, and allows us to grow in ways we could have never imagined.
Meet Anja
Anja is from Germany and moved to the UK three years ago. Her love for video and photography started with an internship in Hawaii during university. Outside of work, she loves to do CrossFit and work on a number of photography projects.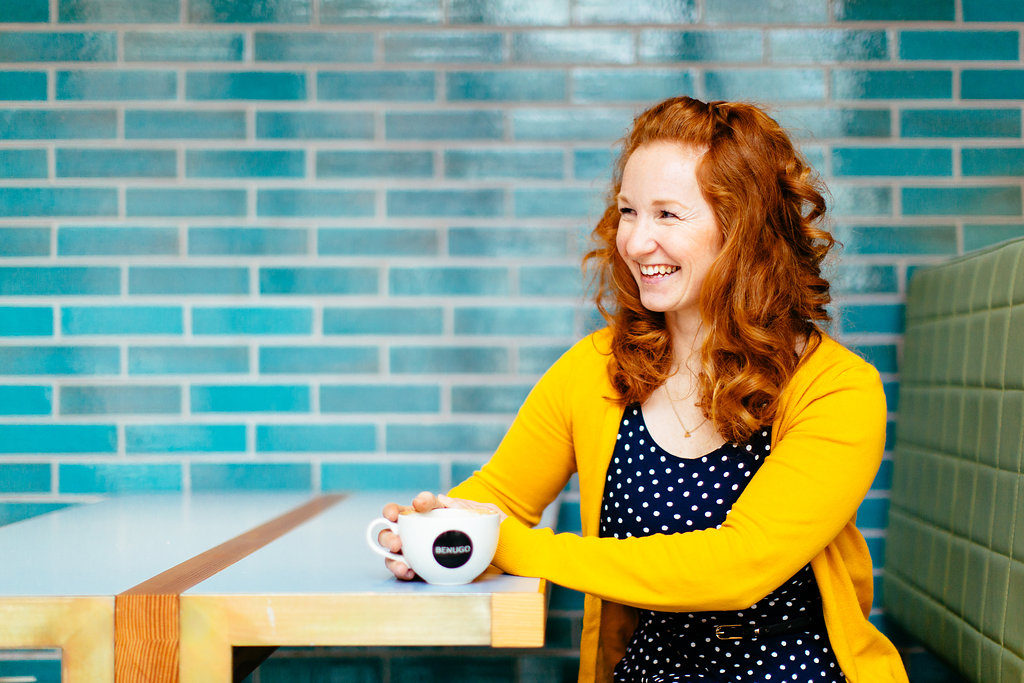 I'm constantly amazed by the drive and the ambition of the young adults we meet. Most of whom are completely new to university life, not to mention an unfamiliar country where everyone speaks a foreign language.
They seem to know exactly what they want to achieve in life and what they're working towards. It's inspiring and admirable.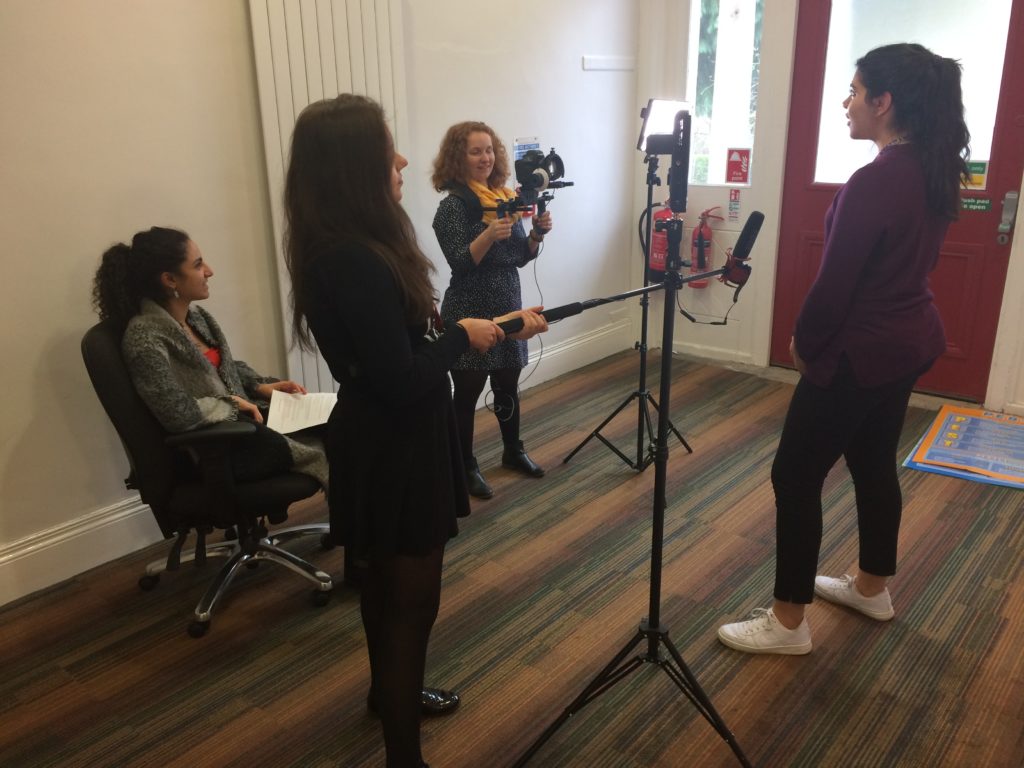 I love finding out more about students – how they enjoy campus life and explore their new home. I myself am a non-native in the UK so I can relate when they talk about struggling with certain aspects of British culture.
Seeing how students manage these challenges, become independent and develop strong personalities, is amazing to see.
One student that shared his journey was Kirill from Russia, who studies at INTO Newcastle University. He was a little shy at first, but during our 30-minute interview, he opened up more and more.
Kirill was worried about his spoken English – something most students mention before their interview. But agreeing to be in front of two cameras despite this insecurity, deserves massive respect in my eyes!
Here are my top tips for future students:
Try food from different countries and learn about other cultures.
Venture out of your comfort zone.
Smile at others even if you don't know them – you'll be surprised at how many people will smile back.
Meet Vicki
Vicki, or Fan Wei to her friends, is originally from Chongqing, China, but has lived in Newcastle, UK since she was 11. She knows exactly what it's like adapting to a new culture.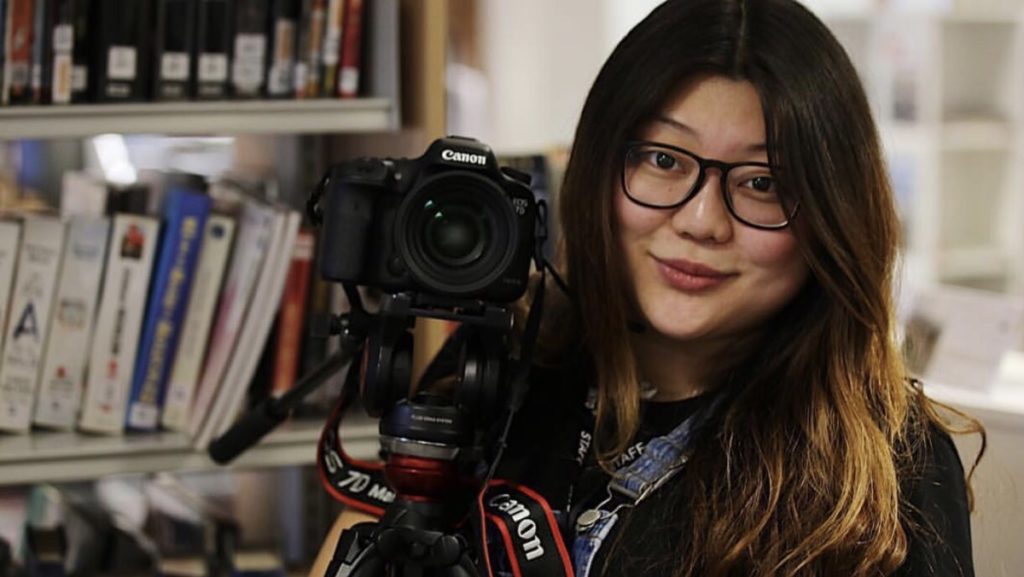 During filming, my role is to brief the students, make them feel comfortable and conduct their interviews.
I find it fascinating how young some of the students are when they first leave their home country –  and I can really identify with them.
And I love to listen as students describe different teaching styles, diverse cultures and unfamiliar environments. I feel particularly proud when we interview students who have progressed from INTO, and are now studying at university.
One of my favourite examples of this is Daniel from Ecuador. He began his studies with INTO Manchester, and then progressed to the University of Manchester on a full scholarship.
Out of 50 thousand people, he was selected for this once in a lifetime opportunity; his story will always resonate with me.
Another student who really inspired me was Tayma from Tunisia who is studying at INTO University of Gloucestershire. She knows exactly what she has to do whilst studying abroad in order to fulfil her dreams and make her parents proud at the same time.
Here's my advice:
Do your research to find the right course and university for you.
Don't be afraid to speak to locals – it'd a great way to improve your English skills.
Enjoy yourself! You're on a once in a lifetime journey, so make the most of every opportunity.
In this short video, you can see the video production team in action…
Feeling inspired? To find out more about studying in the UK or the US, head over to our website.
You can also connect with other students who are studying abroad on Facebook, Instagram, YouTube and Twitter!