10 Questions, 1 Student: INTO China part 1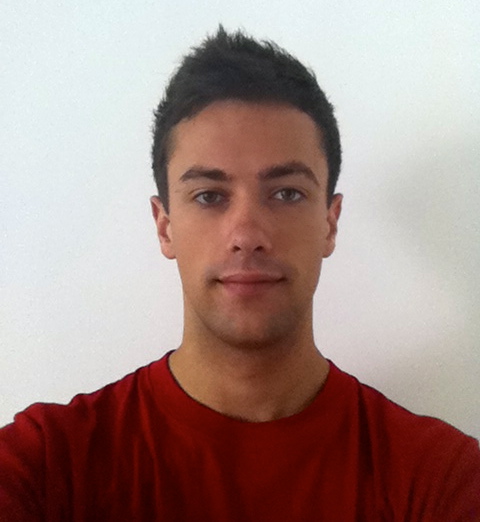 Our 10 Questions, 1 Student series is almost over, we do hope you've learnt a little bit more about life as an international student with INTO.
For the two-part finale we're heading over to INTO China, to experience a different kind of INTO programme. Rob Munro shares the high points of his time studying in China.
Name: Rob Munro
From: UK
Course: INTO China Summer Programme
1. Favourite place to study off campus?
Travelling with classmates to the beach (10 minute walk) is the best, we find that fresh air and sunshine helps studying!
2. Best place to buy groceries?
You can go the super market, but I like to visit the street markets for fresh produce, just avoid the fried scorpions!
3. Favourite new food discovered while studying in China?
My now favourite food is definitely dumplings! Both savoury and sweet, they are just good. All the food here is so fresh it's hard to think of different definite favourites.
4. 3 favourite things to do on a Saturday?
Saturdays are spent on a trip; we have been to see a kung fu show, visited a nearby shipping port that was once occupied by Japan, and visited a temple. Each trip is so much fun and of course a great chance to practice my Mandarin!
5. Most used mode of transport for getting around the city?
I tend to use taxis in Dalian, they are quick and really cheap. There is a good bus system here though and they are about to complete a subway network around the city.
6. Best moment since arriving with INTO China?
The best moment was reaching the summit when we visit The Great Wall of China, it was a long walk but as one of the seven wonders of the world it's a once in a lifetime experience.
7. Tell us about your teacher.
Our language teacher is the friendly and helpful, I am learning at such a quick pace. She helps break down the pronunciation of words so that it is manageable.
8. How many people are in your group? How many are boys/girls? What's the nationality mix?
There are 15 in our group, their nationalities vary greatly – they come from Lithuania, Mexico, Thailand, UAE, India, UK, Germany, USA…literally all over the world!
9. Favourite Chinese word or phrase learnt?
My favourite Chinese phrase is Gambei, if you know what it means then I am sure you will agree. If you don't then you clearly need to spend you summer in China!
10. Describe your study abroad experience in 1 word:
Experience.
Do you want to learn more about studying in China with INTO? Then join our Facebook and Twitter communities and find out all the latest about our programmes and events.