Student guide: Christmas in merry Manchester
Christmas in Manchester is quite magical. 
For many international students, the Christmas period in the UK can be a strange and unfamiliar experience.
With lights decorating the streets, new foods in the supermarkets and Christmas trees popping up inside, it's hard not to embrace the December festivities whilst you're studying abroad.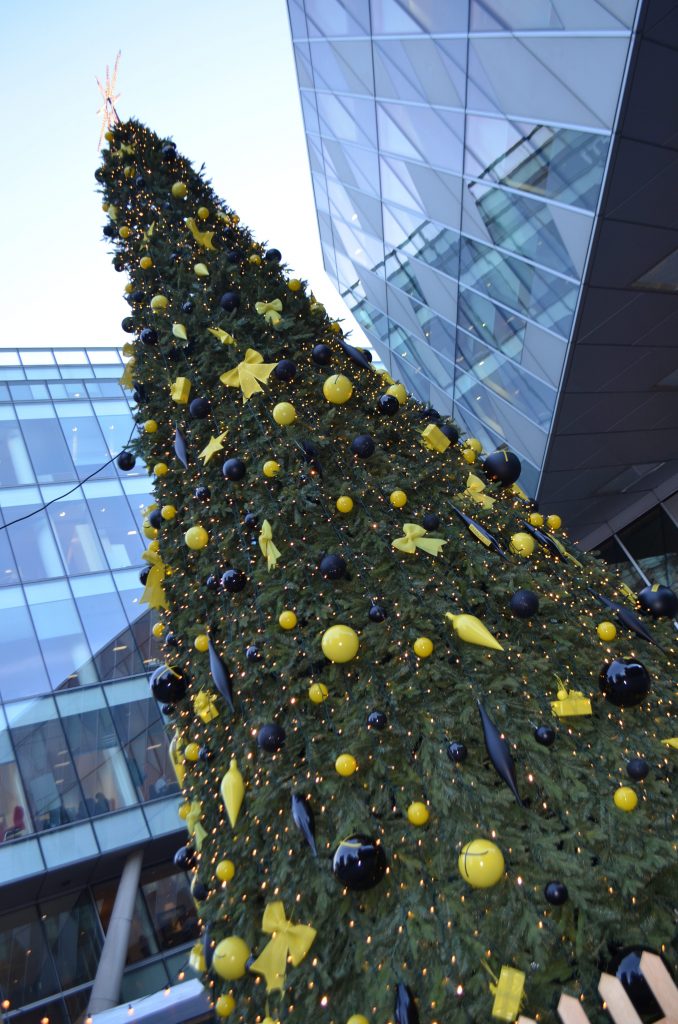 Did you know? The Christmas tree can be traced back to ancient times when people hung tree boughs over their doors to remind them that spring would return. Nowadays, the tradition has evolved into an annual family fight about who gets to eat the last chocolate tree decoration.
In Manchester, the central hub of Christmas activity is around Albert Square.
Home to the Grade 1 listed Town Hall, and other impressive Victorian gothic buildings, Albert Square provides the perfect backdrop for 'zippy' the giant Father Christmas and all of the lights and wooden stalls selling an array of delicious festive foods and traditional crafts.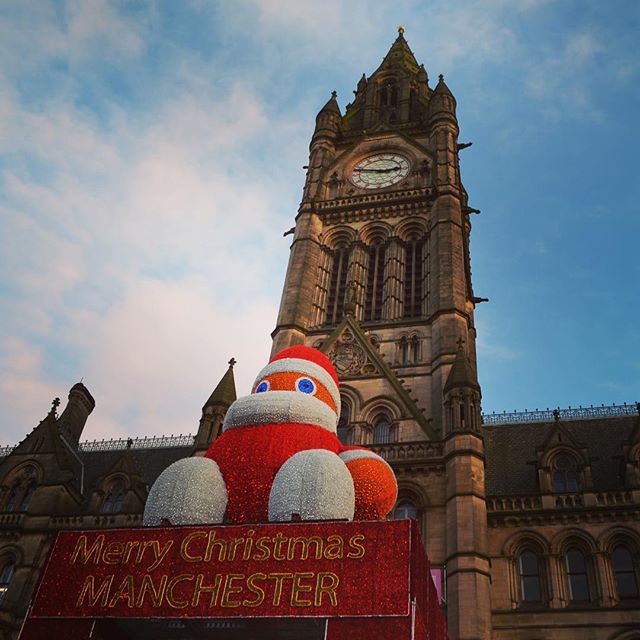 You can find unique and usual gifts to send home to your family and friends.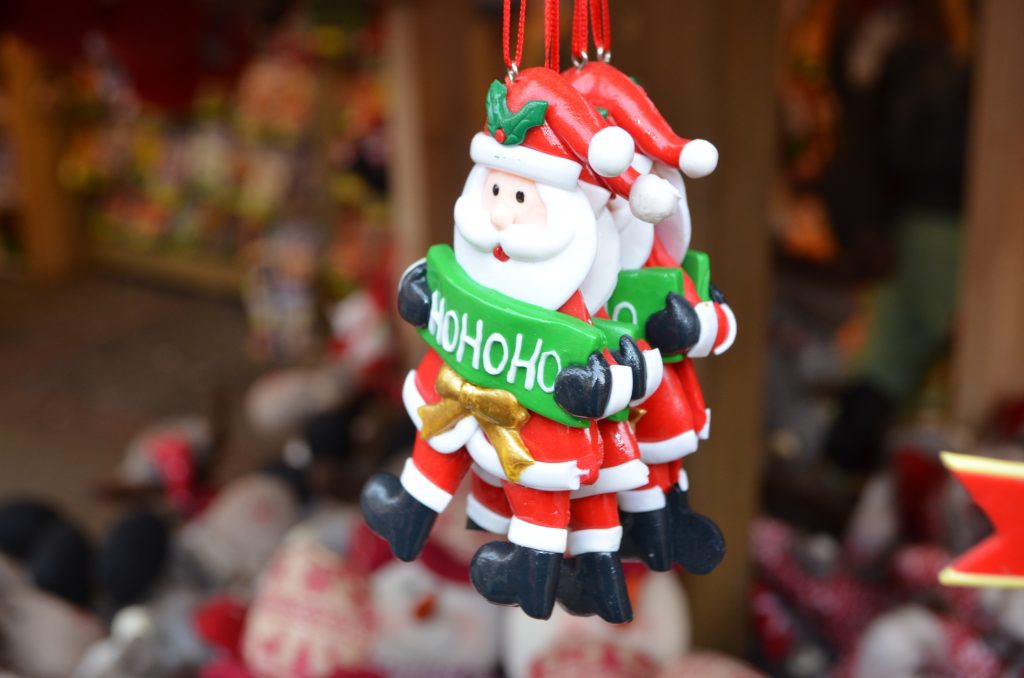 In celebration of the final day of term, Pre-Master's students at INTO Manchester recently visited the Manchester Christmas markets to enjoy the atmosphere…and of course the hot chocolate.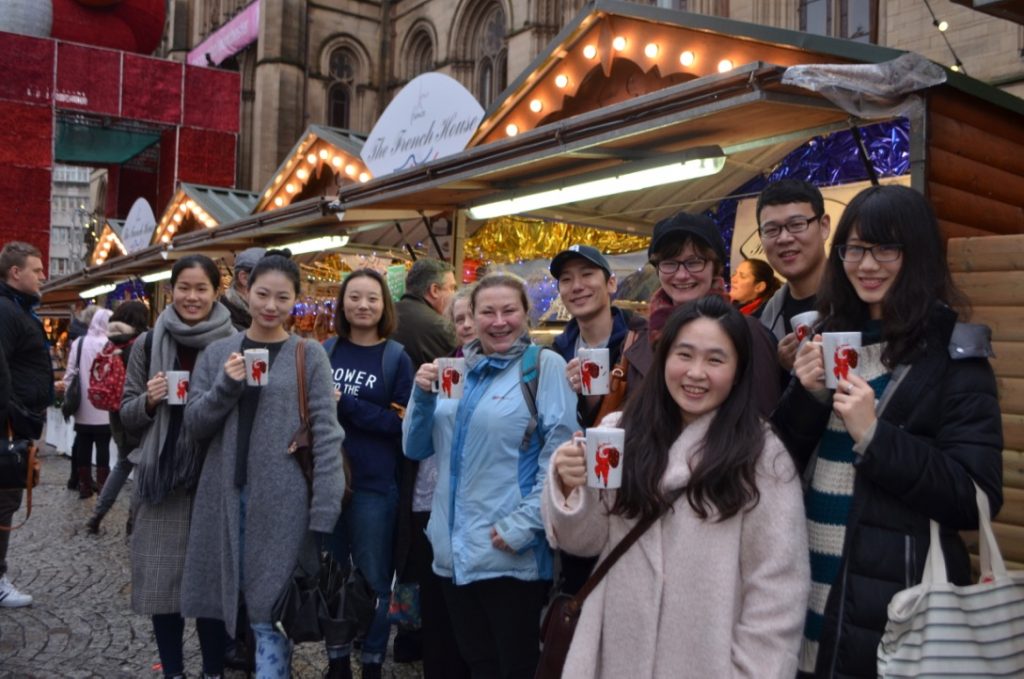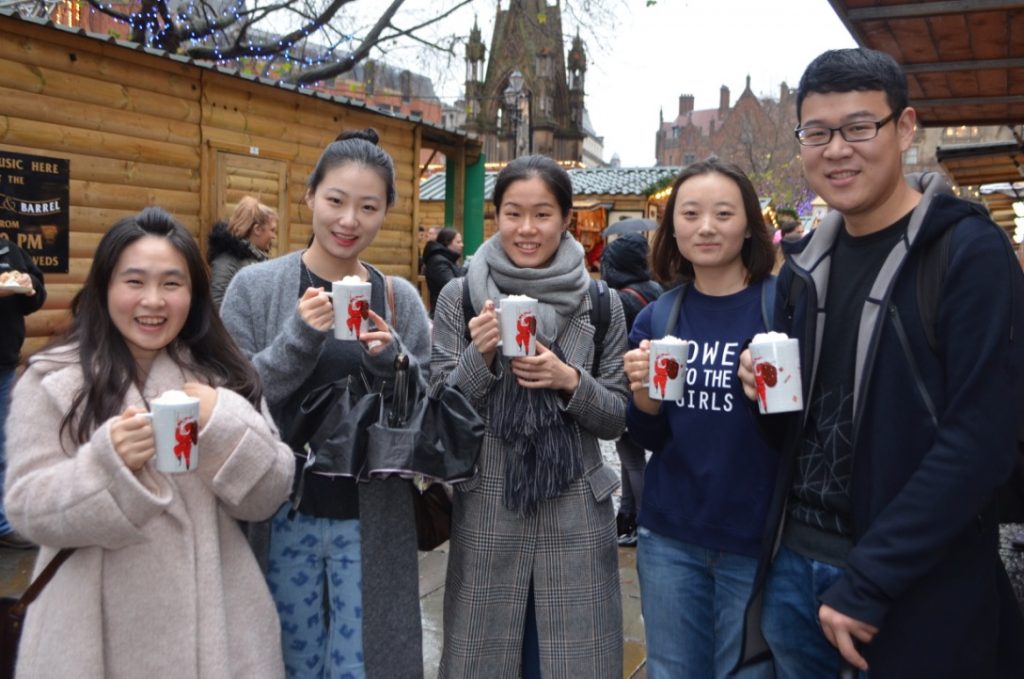 He Chang (Charles) says:
I think the Christmas markets in Manchester are brilliant. There are so many new foods to try – so far I've had bratwurst, hot chocolate, mulled wine, pizza and some chocolates. There are lots of unique gifts to buy, and I have bought presents for lots of people back home from here. Luckily, some of my friends will take parcels back for me over the Christmas holiday so my parents and grandparents will receive their gifts from me!"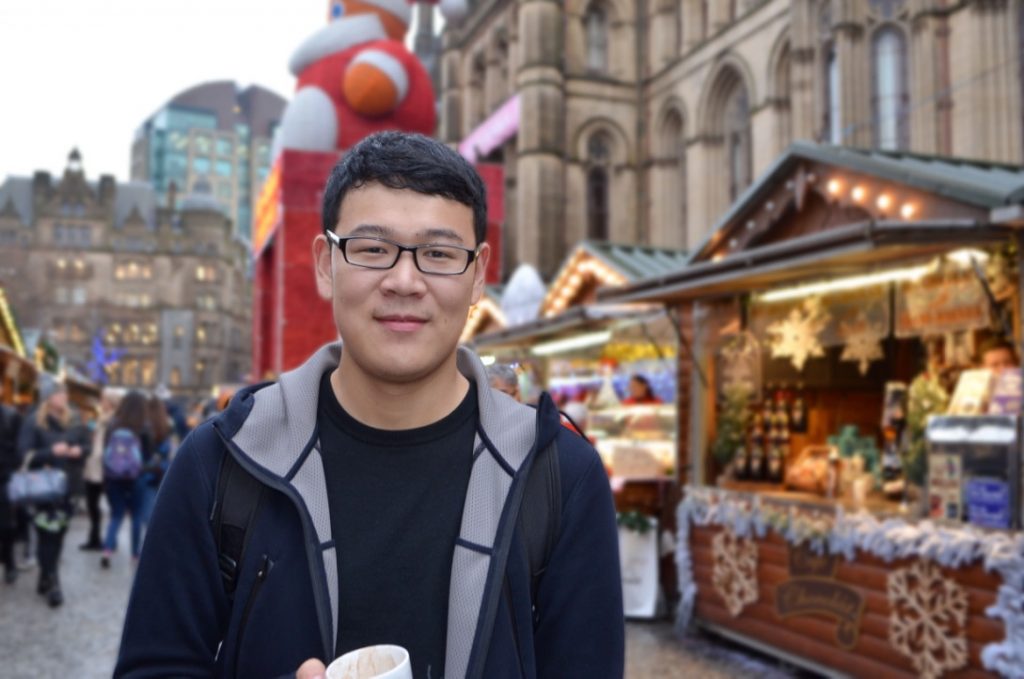 Many students are from countries where Christmas is not celebrated, so it's a great opportunity to see what it's all about, and experience Manchester decorated in lights while tucking into festive treats. You will probably discover some weird and wonderful customs (like singing snowmen, red-nosed reindeers and jolly men in red suits).
So, what kinds of delicious treats might you find at a traditional Christmas market? Here are our top 10 recommendations:
Mini pancakes with Nutella
Gluhwein – mulled wine
Spanish Paella – a rice dish with seafood and meat
Bavarian Strudels – cooked apple in pastry
Pork roll – served with apple sauce, stuffing and gravy
Goulash soup – originally from Hungary
Hot chocolate
Flammkuchen – German style pizza
Pretzels
Kasspatzen – Bavarian pasta
Foundation students, Souaad from UAE and Yumou from China, do not have Christmas markets in their home countries, so they enjoy coming here with their friends.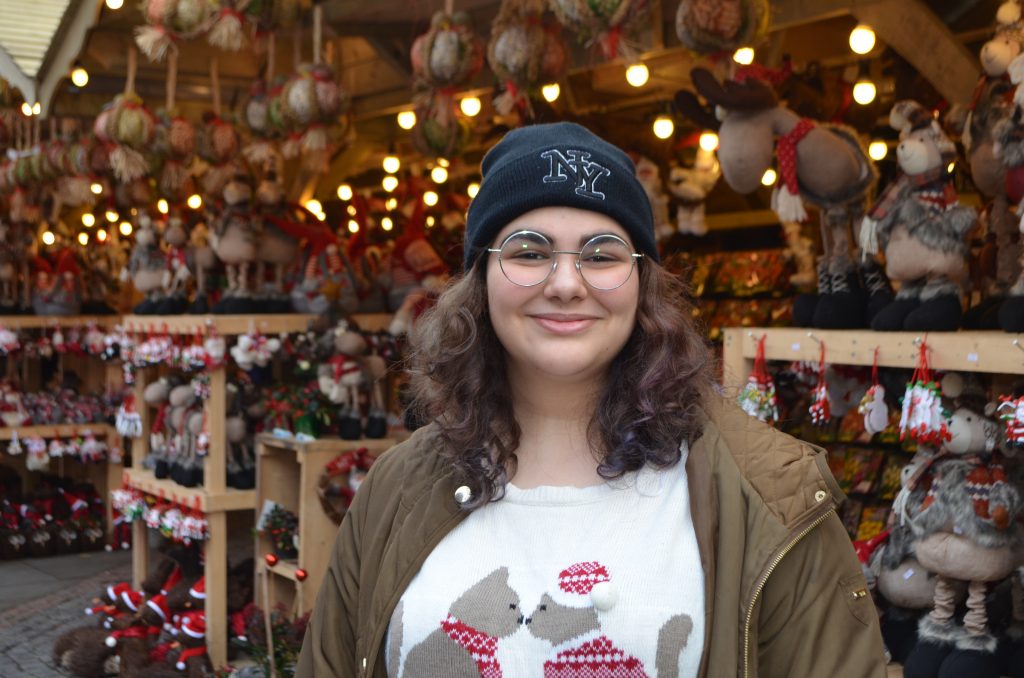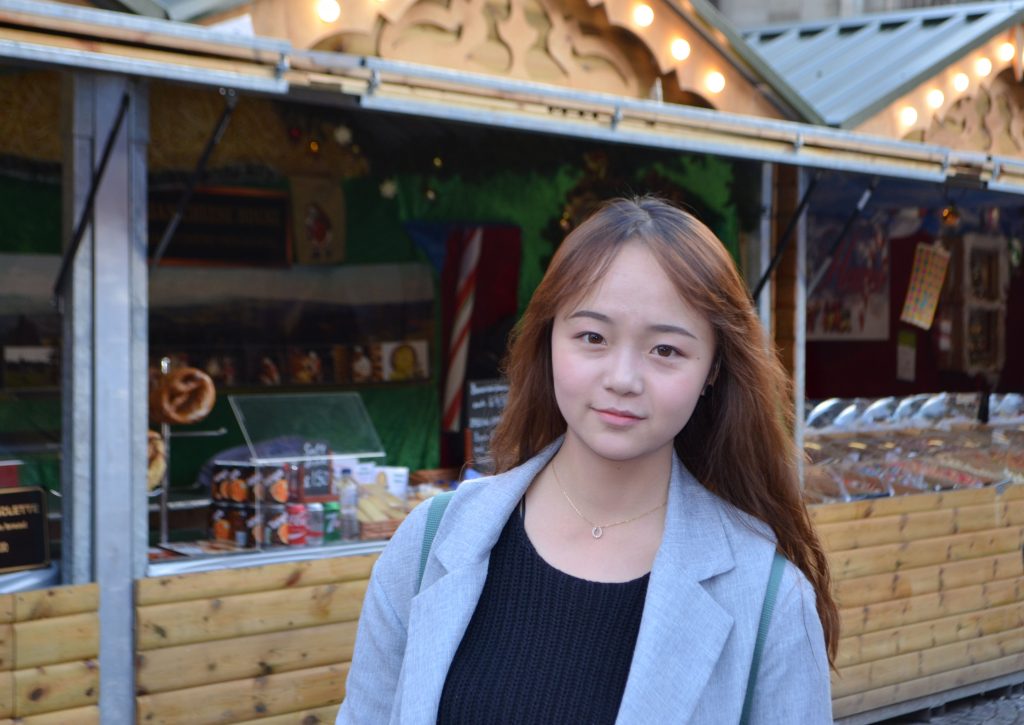 If you're experiencing your first winter in Manchester, the Christmas markets are open until the 21st of December, so there is still plenty of time to try a bratwurst and a gluhwein before they disappear for another year!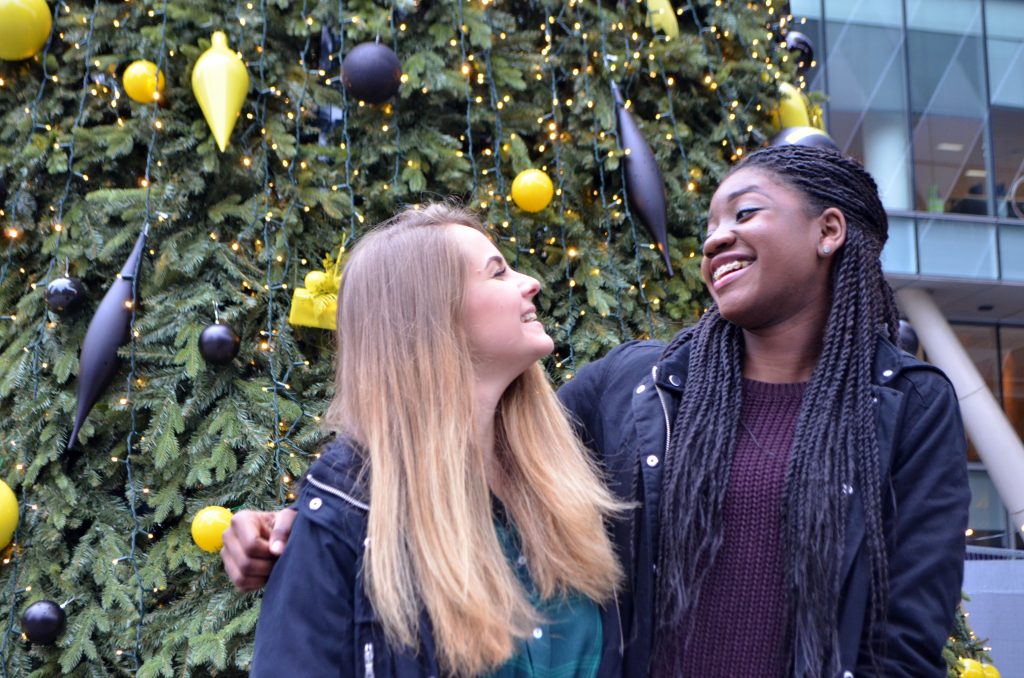 Still wondering what Christmas is all about? Check out these fun facts:
Almost 60 million Christmas trees are grown in Europe each year – these are then cut down to decorate peoples' homes throughout December.
The letter X is a Greek abbreviation for Christ – thus, Christmas is sometimes abbreviated to Xmas.
There is a 1 in 10-year chance of it snowing on Christmas Day (25th December). The last 'white Christmas' in England was in 2010.
Christmas was banned in England between 1647 and 1660, after the English Civil War.
It has been calculated that Father Christmas would need to visit 822 houses per second at a speed of 650 miles per second to make sure everyone receives their presents on Christmas Eve.
You may also like to read our essential tips for international students spending Christmas abroad or, the top seven Christmas movies to watch in December.
Find out about studying in Manchester on our website. We have a wide range of courses on offer at INTO Manchester. Share your Christmas in the UK with us on Facebook, Twitter and Instagram.