Ask us anything: what do my future career prospects look like?
How can you stand out from the crowd when searching for a high-paid graduate job? Even before Covid-19, not every new graduate worldwide was guaranteed a good career.
Now, companies are speeding up automation and reducing jobs, at a time when more people than ever have a degree. The job search is harder.
So, what are the best careers for the future and how can you prepare to get one? INTO has discovered what the future career opportunities look like – and found out what you can do now for career success.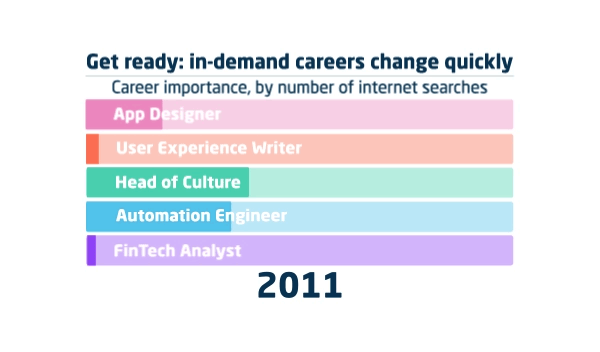 If I get a university degree, will I easily find a good job?
A great college degree is vital for your future career. A degree alone, however, no longer guarantees the dream job you deserve.
This is because there are more and more graduates competing with you: 300 million worldwide by 2030, a doubling in 15 years. And around half of these applying for jobs at the same time as you will be in China and India.
Innovation, including introducing algorithms to interpret and make use of data businesses have, means the loss of some professional jobs. At the same time, it allows companies to be more productive, create jobs, and increase salaries.
You will benefit from these positives by getting ready for the job market, as well as studying to get the best degree you can.
OK, but my graduation's years away! The jobs market will have changed again by then
You're right, the future of work is hard to predict and plan for. Jobs like FinTech Analyst and User Experience Writer simply didn't exist a decade ago, as the bar chart above shows. A massive shift in the 2020s will see tens of millions of jobs both lost and created every single year. And by the time you graduate, a quarter of new jobs do not exist today, the World Economic Forum says.
You may not know if you will indeed be able to get a job as a Transparency Analyst to explain algorithmic decisions or even an Empathy Trainer for chatbots. You can, however, focus on specific fast-growing markets or disciplines – in fact, it is vital you discover the future career that you will work towards.
Studying Business? You might, for example, set a goal to work in an in-demand career such as management consulting. This is one of the few sectors where graduate vacancies are on the rise in 2021, High Fliers Research suggests. Once you set your goal, can develop a plan to achieve your aims to work in that area.
OK, I see. So, what will be in my personal plan to get the career I want?
For any career you choose, you will not only need the special knowledge that your degree gives you. You will also need industry skills such as Management or Digital Marketing and, crucially, personal skills – also often called soft skills.
These personal skills provide what Artificial Intelligence and algorithms cannot bring to the workplace – robots cannot yet perceive emotions!
Important groups of soft skills to develop for future careers according to analysts studyingtrends* are:
Creativity, originality and problem-solving
Adaptability and ability to quickly learn
Verbal and written communication
Leadership, persuasion and negotiation
Collaboration and listening
Social and emotional perceptiveness
Intercultural awareness
That's good to know! So, what can I do to get these skills and stand out in the future jobs market?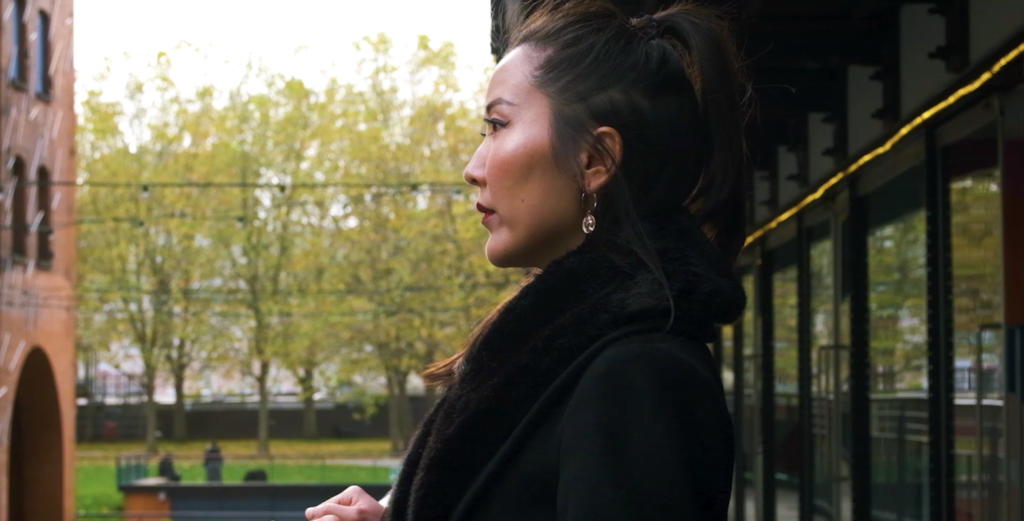 A range of industry skills can be gained through online learning. The real difficulty is to find courses that are not only high-quality and cost-effective but also respected and recognised by businesses. The ability to gain a certificate to document what you've learned to future employers is important.
For soft skills development, however, you need to practice various interactions with people – perhaps to build your confidence, work well with others, or to give a presentation. Working on these personal skills is crucial if you're to compete with both algorithms and AI, and millions of other graduates.
From March, INTO will offer you the opportunity of support to build the skills you need for the career you're aiming for. We'll provide students with a Personal Development Coach to plan an individual program of skills development with you. Register your interest here.
The program will give you experience of the workplace – to develop those personal skills, and to demonstrate your effectiveness to hirers.
I'd love to do an internship and get work experience while I'm studying abroad! Can you tell me more?
It's a very good idea to get work experience while studying in the UK or US. Research points to how internships build personal skills, professionalism and confidence.
Many employers state they're unlikely to hire a graduate who has no work experience, High Fliers Research tells us. And students who have done internships report they feel more career-ready as a result, the US National Association of Colleges and Employers reports.
Large companies run schemes for university students with formal application processes. These can even lead to employment with the company that you intern with.
These are competitive, so you should start preparing for an internship from the minute you start university. That's why our coaches will get you an internship as part of the INTO CareerFirst Program.
Thanks for the career advice! Sounds like now is the time to act. How do I make a start?
You're welcome! We are always happy to help young people to get ahead and achieve their dreams.
Interested in a personalised program to help you discover the career that is right for you? A program that prepares you for that career, by equipping you with the skills, experience and internship that you need to get hired? Register your interest at our new INTO CareerFirst portal.
We'll get in touch to let you know the steps you can take to succeed.
Connect with other students and give us a follow on YouTube, Facebook, Instagram and Twitter!