Placement fairs: find your perfect university
Every year INTO London World Education Centre hosts a Placement Fair, giving you the opportunity to meet universities from all over the UK to discuss your progression options after completing a foundation course.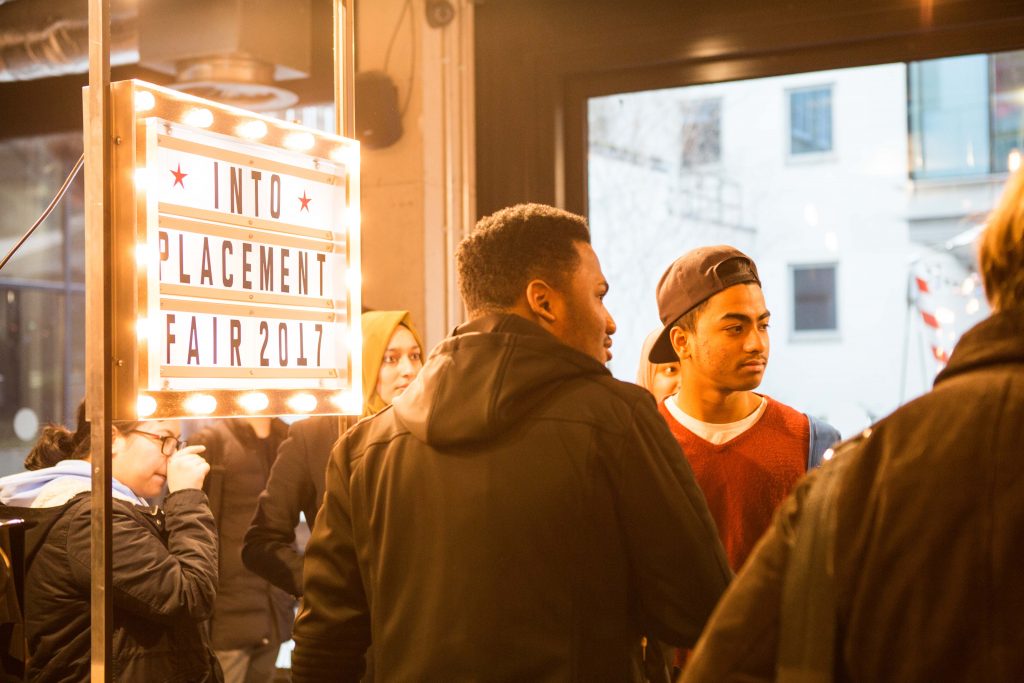 You'll have the chance to meet around 50 universities.
It really is a great chance to speak to university representatives about degree options, future career aspirations and general university life.
As well as meeting with universities, you can attend master classes too. During the last fair; David Roberts, from Manchester Metropolitan University Business School spoke about stress and the workplace; Dr Moray Newlands from Dundee University's Engineering Faculty gave a talk on "Engineering your future"; and Matt Ward, Head of the Design Department at Goldsmiths spoke about the art design course.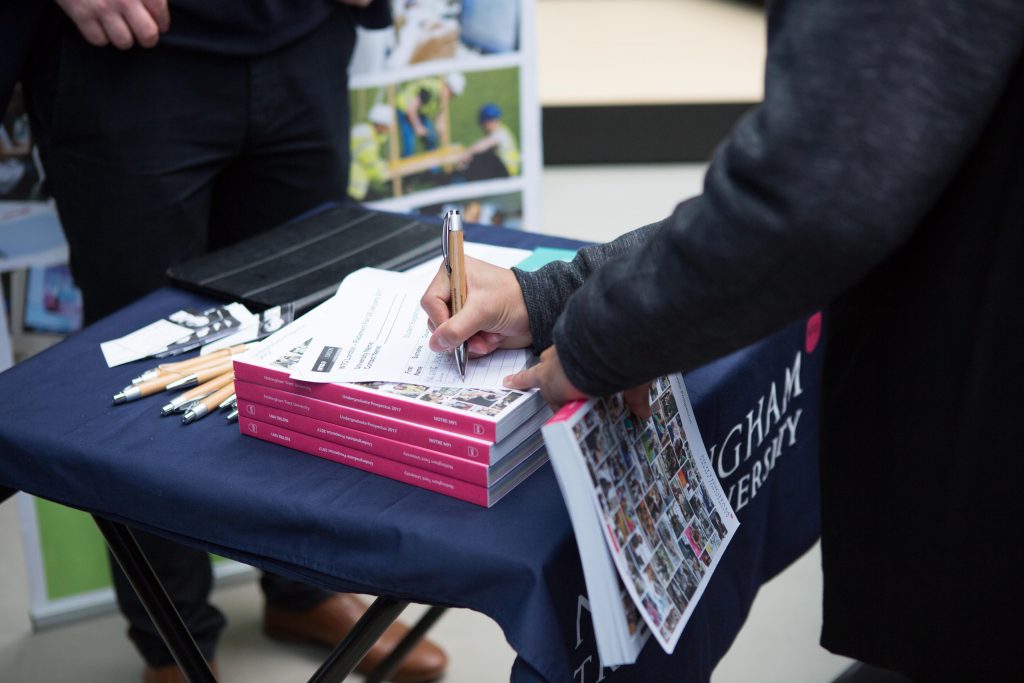 Evgeny, from Russia, who is studying a Business Management and Law Foundation, said:
There are lots of opportunities here. I spoke to the University of Westminster, Coventry University and the University of Sussex, and attended one of the master classes I really want to study finance and I asked them about the placement year and accommodation. I also asked about the possibility of studying business analytics as a postgraduate. It's been a good and very useful day."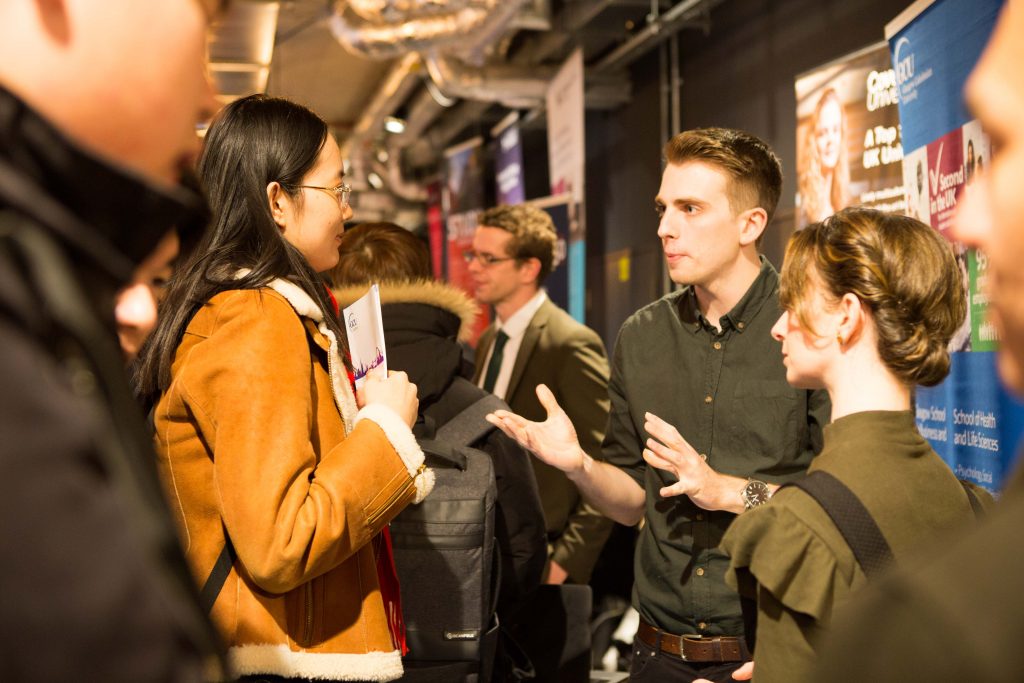 "It is an excellent event and I have been asked about a good range of subjects from environmental studies to marketing," said Mutty Dad, International Regional Manager at Lancaster University. "The students here have been really prepared with their questions. I even had a student who already applied, come over to ask us more about what they can expect."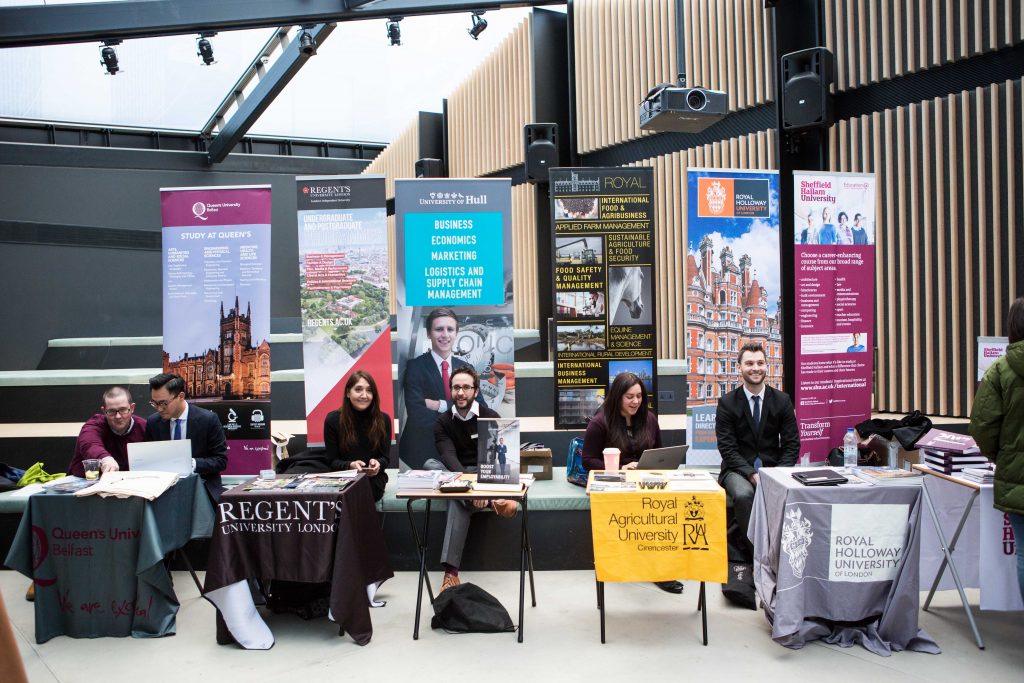 Art and Design Foundation student Arza, from Pakistan, said:
The fair is very helpful – if you have an idea of where you want to go, you can get information about the universities and courses. At university, you make friends from all over the world and learn about each other's cultures. It's exciting, and I love London."
If you decide to study a foundation course at INTO London World Education Centre, this is one of the many events you can expect to help with your university decision.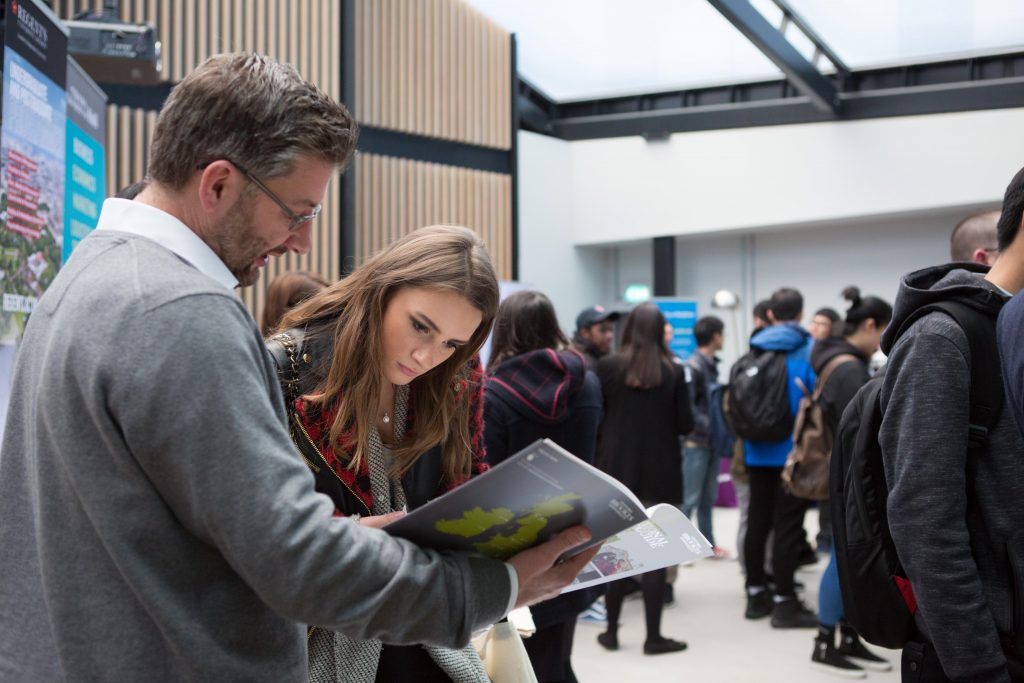 There are over 100 universities to choose to progress to after you finish studying your foundation course. You will not only be given plenty of options, but also the support to choose the right option for you.
You may also like to read Leno's story about how studying abroad helped him get into his dream university, the University of York. If you're feeling apprehensive about going to university, don't worry; check out how to overcome your first-week fears at university.
Find out more about studying in the UK on our website.
Connect with other students in London on Facebook, Twitter and Instagram. You can also find out more about the study abroad experience on YouTube.