Why choose the University of Arizona?
If you're thinking about studying at the University of Arizona (UArizona) but haven't decided yet – look no further!
Here's the definitive guide to becoming an Arizona Wildcat and we'll explain how INTO can launch your study abroad dreams.
Superstar rankings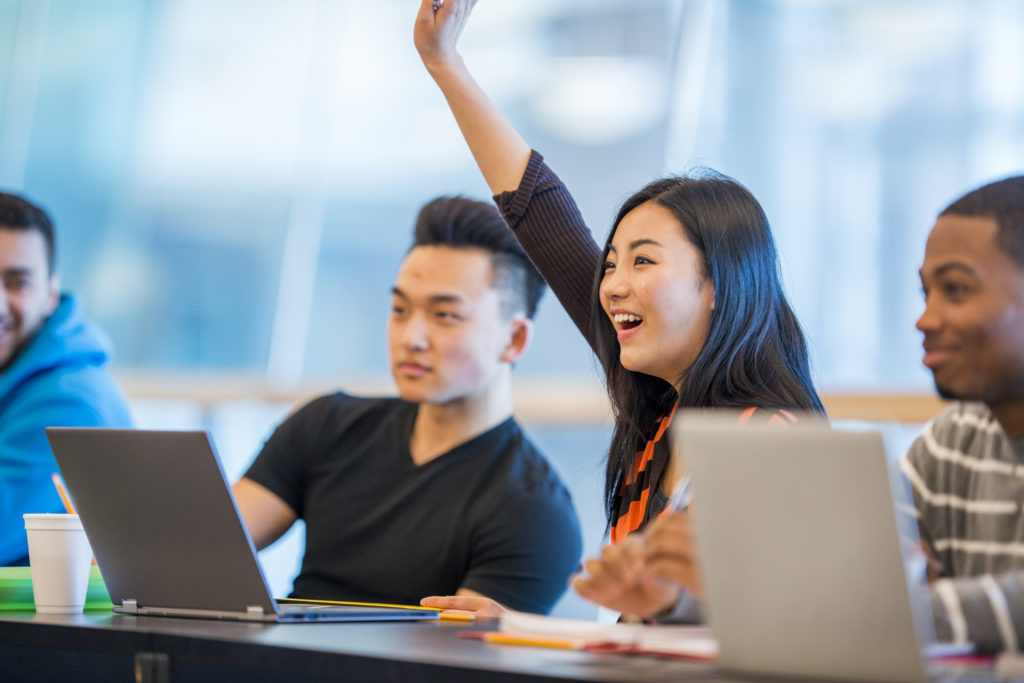 At the top of every student's priorities is picking a university with a first-class academic reputation. As a Top 100 US university (QS US rankings 2020) , The University of Arizona is among the very best you can pick.
If you're planning on studying online, a bachelor's degree here is ranked 11th out of more than 350 programs (US News & World Report 2020)
so you can be confident of a stellar remote learning experience.
Classed as a top 20 public research institute in the US, with strong links to bioscience, technology and the astronomy sectors, including NASA, you could say a degree from UArizona is out of this world!
Endless value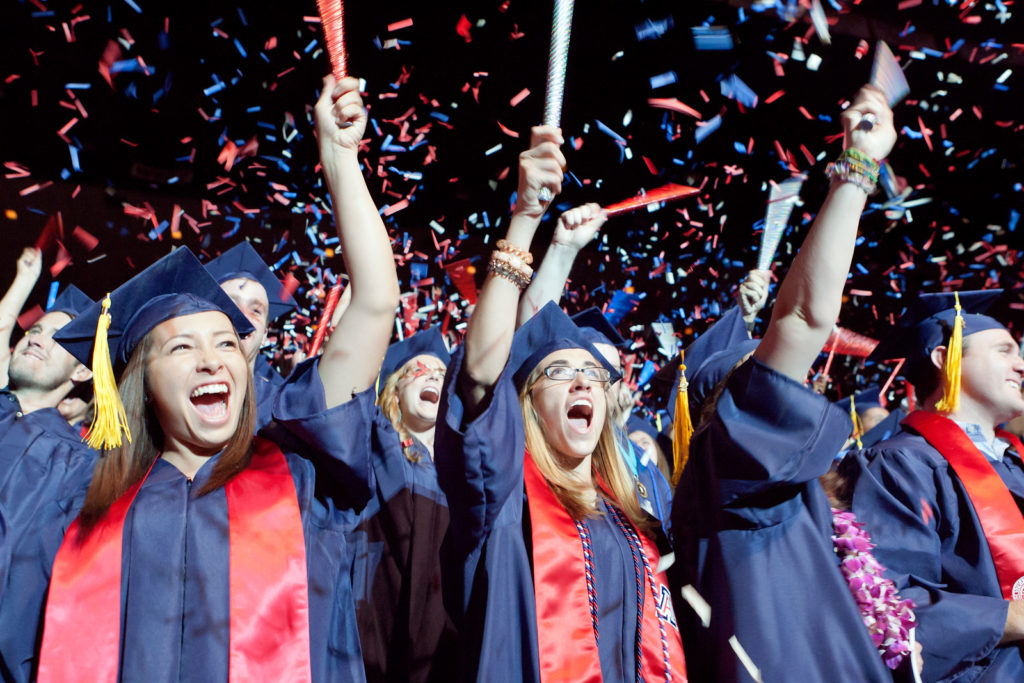 Looking for an elite degree without the astronomical costs? The University of Arizona may well be one of the best value higher education experiences in the US. With Best Buy (The Princeton Review 2019) and Best Value (Forbes Best Value Colleges 2019) awards to its name, it offers both affordability and a reputation that eclipses many other colleges.
On top of that, UArizona offers a number of scholarships for star students worth up to US$22,500. And it gets even better! If you apply for your program with INTO, your application is absolutely free.
Helping you navigate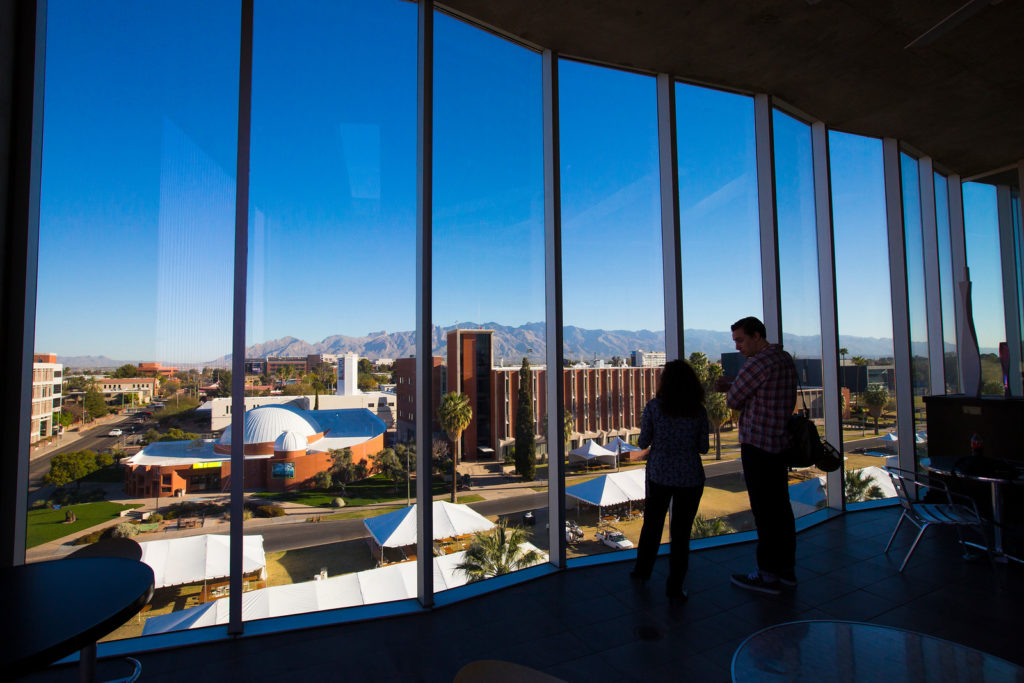 As an international student you'll have different needs, face different challenges and require different support to help you take that first leap to study at a US university.
We know that, that's why INTO offers specialized support built for you. Many of our expert advisors have studied overseas themselves and will understand how you're feeling. They'll make the process easy, breaking down your giant leap into small steps.
Whether it's travel advice or enrolment guidance, we offer 15+ years of international study experience and we've helped thousands of students reach their dream destinations!
Built around you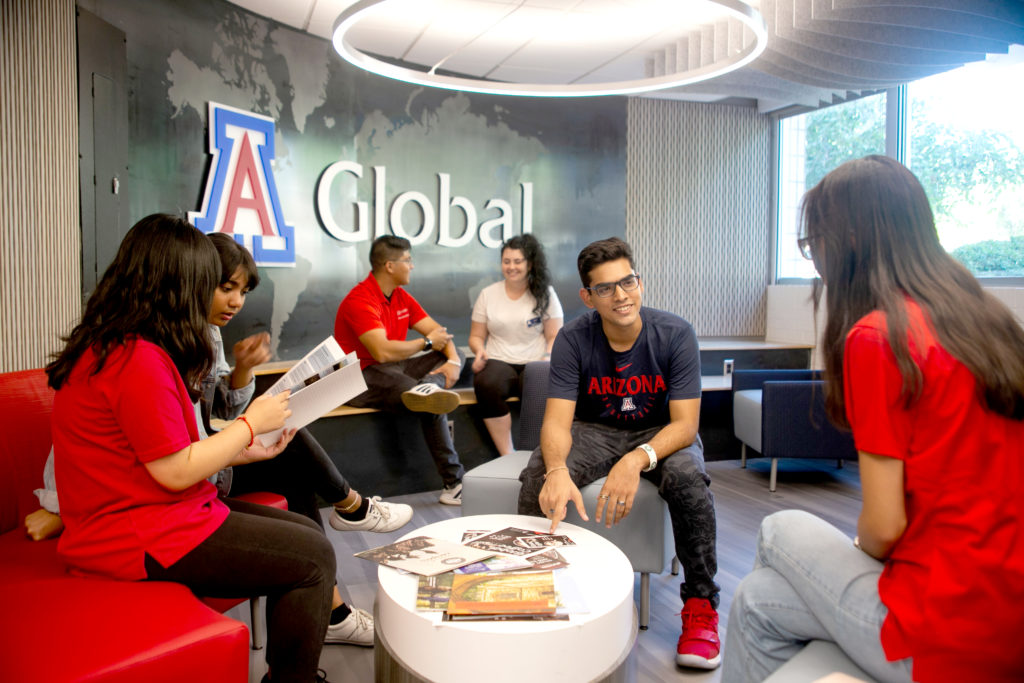 You also have the power to plan how and when you study for your degree. With flexible programs that are tailored to your personal needs, you can reach your potential – wherever you are. You can:
study on the main UArizona campus
study fully online
start online and transition to the main campus later
study at a global location and transition later
transfer to another university with UArizona credits
Helping you complete your mission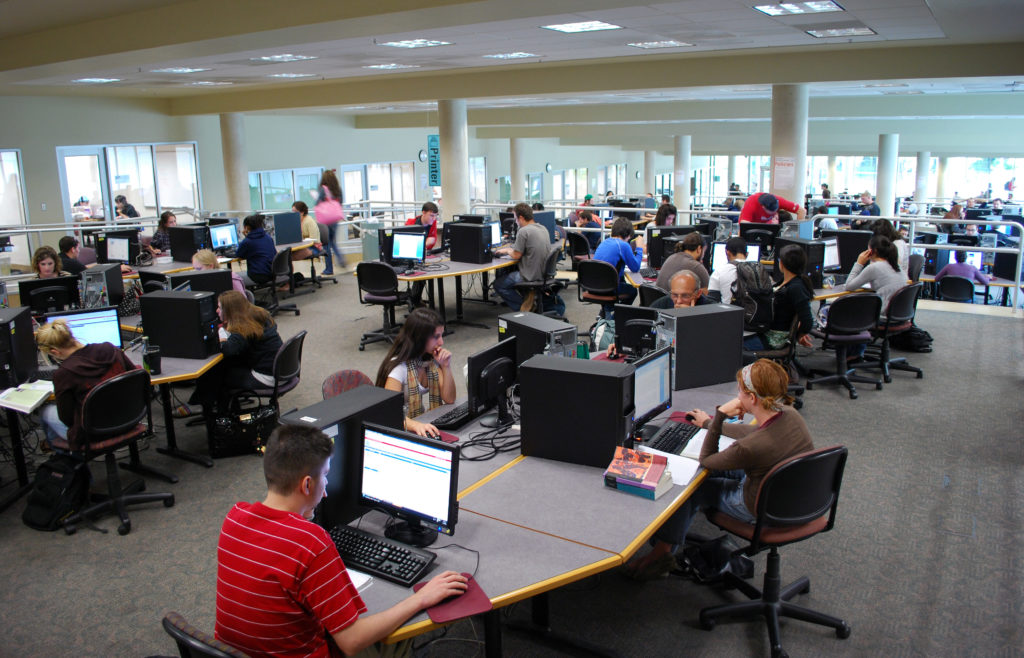 Whether you decide to study on campus or online at home, you can be sure that INTO will inspire you to reach for the stars, drive you forward and cheer you on all the way to your degree at The University of Arizona.
Click here to apply for a program today!
Feeling social? Follow us on YouTube, Facebook, Instagram and Twitter.