Setting Goals: The 4 secrets to succeeding in your studies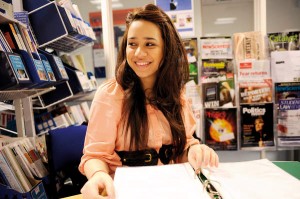 Many people believe that the secret to success lies in defining the right goals. But how do you go about doing that? INTO's Stacey Crosskill talks you through the 4 secrets to setting goals.
A recent study has shown that success is achieved according to four key factors: challenge, mentally connecting to the challenge, autonomy to solve the issue yourself, and the ability to use your most valued talents to do so. It all makes perfect sense in an abstract way, but how can you use this formula to succeed in your studies?
Challenge
What do you want to achieve by the end of your academic year? It's important that your goals are measurable and realistic, so perhaps it could be to get a particular grade, submit a certain number of assignments, or gain entry to the next stage of your studies. Whatever it is, it should involve some exertion of effort on your part, otherwise it's not a 'challenge'! Once you've set your goal, break it down into the smaller steps that you need to take to get there.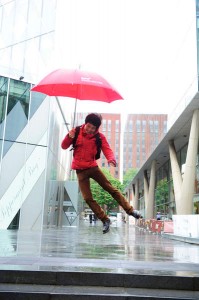 Connection
Connecting to the challenge means throwing off any negative emotions you might feel about it. This could be a fear of failure or a reluctance to take it on in the first place, playing out against a sense of obligation or deep hidden desire to ultimately achieve your target.
If you can remove all doubts by fully committing to the challenge and using the end goal as your incentive, then you're well on your way to achieving success.
Autonomy
Whatever your preferred study style, in order to commit to the challenge and ultimately succeed, you need to feel that you have a certain amount of control within your task.
Driving your own challenge and having ultimate responsibility for the outcome is the best way to feel enthusiastic about having achieved your goal. Spend some time "mind-mapping" your route to success and then plan the tasks into a timetable – that way you'll feel like you're taking control and running your own show.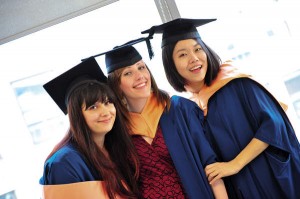 Using your talents
The best compliments we receive are the ones where somebody unexpectedly picks up on something we really value in ourselves, the abilities we're secretly the most proud of. I
f you can find a way to incorporate one or more of these into your journey to success then it will help you connect with the project, and vastly increase your chances of achieving your end goal.
What are you really good at? Writing, researching, understanding technical issues, communicating with people? Identify your talents and then work out how you can channel them into helping you succeed in your challenge.
So, what are your study goals for the year ahead? If you know the answer to this, and can master the art of combining these key competencies…well, we'll see you at graduation with your first class degree!
Read more tips by this author in our 5 secrets to being a super socialiser.
Not sure what path you should be on? Find out how to identify your dream career.
Find out how to pursue your life goals by studying abroad with INTO Higher.