4 universities leading the way in Computer Science, Data Science and AI
Want a career in Computer Science? Do you dream of living life in the future as a Data Scientist or an Artificial Intelligence Engineer?
All across the UK and US, INTO's partner universities are leading the way in Computer Science, Data Science and AI, giving you that valuable first step into the industry.
We've profiled four top universities that excel in Computer Science for you, so all you have to do is choose which best suits your own requirements.
University of Stirling: lead the way in a data-powered future, in the centre of the UK's rising hub of technology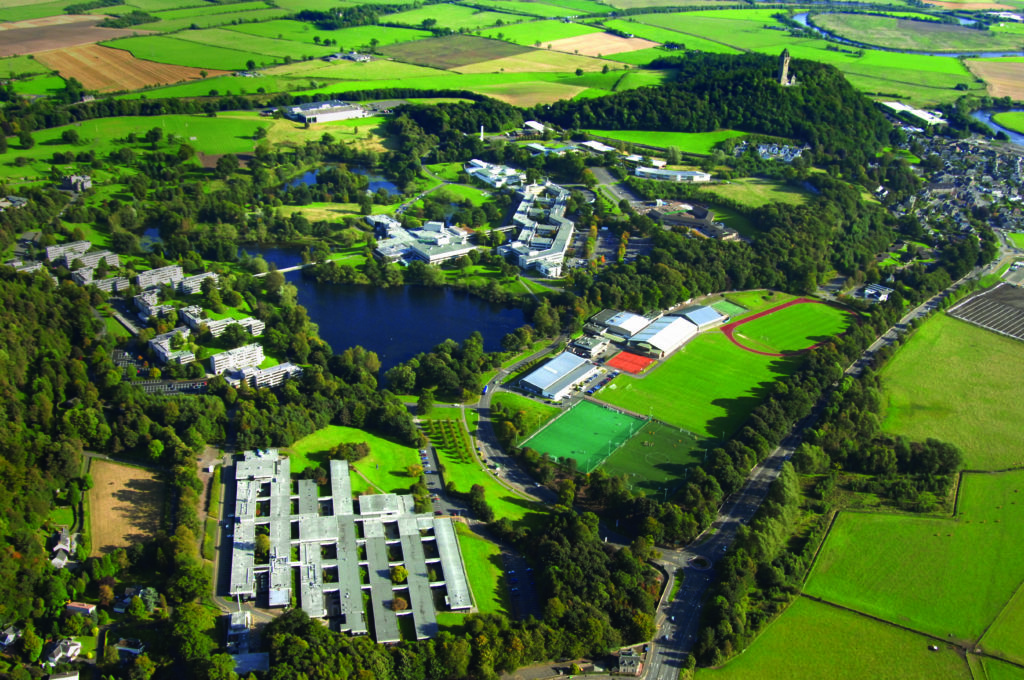 Digital technology is Scotland's fastest growing sector. With the demand for Data Scientists at an all-time high, the University of Stirling is perfectly placed for students to take advantage of what the country has to offer. Providing unrivalled hands-on experience and networking opportunities for Computer Science students, Stirling is the ideal choice for the tech savvy.
MSc Big Data student, Vinod from India, developed a human resource 'chatbot' during his Data Scientist internship. Read more about his story here.
What makes the University of Stirling stand out for Data Science and AI?
Computer Science students at Stirling benefit from unrivalled employability prospects. In fact, 100% of BSc (Hons) Computing Science graduates are in work or further study six months after graduation! (National Student Survey 2020)
Fuel your innovation with The Data Lab – Scotland's innovation centre for data and AI. You'll benefit from the opportunity to take an industrial placement in Scotland, networking events with industry experts, and invaluable routes into employment.
Get creative in Computer Club – a University of Stirling society dedicated to technology. Network with likeminded students as you attend social events and compete in challenges such as the StirHack hackathon.
Located close to Glasgow and Edinburgh in Scotland – the UK's emerging tech hub. Scottish Enterprise figures in 2018 detailed a 77% increase in the number of tech start-ups in Scotland, ahead of the overall UK average of 59% and London at 76%.
Why is this location important? Let's take Edinburgh. One in five job vacancies there are in the tech sector, offering the highest salaries after London. The average tech job in Edinburgh pays £42,500 – almost 15% more than the average non-tech job in the city. Then there's Glasgow, home to JP Morgan and Barclays who are creating thousands of new jobs for tech professionals!
Degrees in Computer Science at the University of Stirling
Undergraduate:
Postgraduate:
George Mason University: connecting you to the US's brightest in technology, near the nation's capital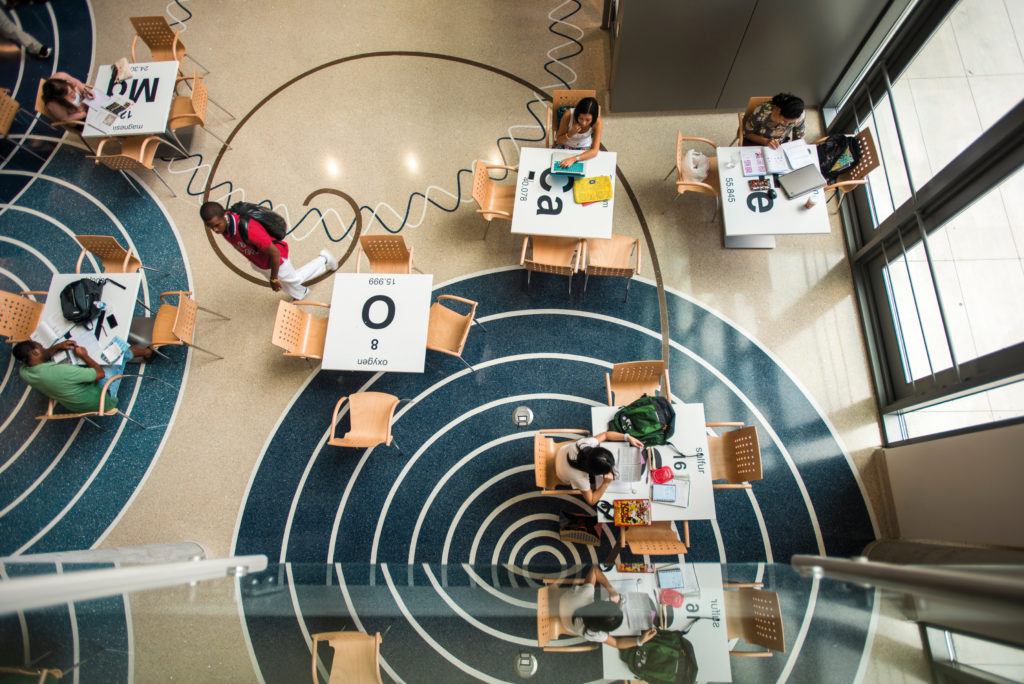 Industry, expert faculty and Washington DC insiders all collide in Mason's computer science program. Northern Virginia is booming in tech, which is why Amazon decided to plant their second headquarters just 6 kilometres from the Arlington campus. Learn to program within reach of Washington DC, and better yet, code your way up to the oval office. Study Computer Science at Mason to turn it into a lifelong career.
Mason supports diversity in its Computer Science programs; Leela, a junior at the University, talks about her experience as a women and part of a minority group studying the subject. Read her story here.
What makes George Mason University stand out for Computer Science and Cybersecurity?
Want to work in government? Cybersecurity and defence are very high on the list of fields thriving in America's hub for government agency careers!
A wide variety of routes into different Computer Science specialties. Mason's Computer Science program offers seven specific specialties in one of the largest departments on campus and in the state. Narrow down your focus in computer science at Mason as you figure out the right career route for you.
Fantastic international student employability at Mason – a worthwhile degree for a worthwhile career. More than 70% of students are engaged in fieldwork, research and internships during their studies, with the average Mason alumni computer science salaries between $59,700-$110,300. In the last five years, international students were hired by renowned companies like Amazon, Deloitte and Microsoft.
Mason and Amazon – investing and expanding Computer Science. In light of Amazon's soon-to-be nearby headquarters, Mason will unveil a new School of Computing and an Institute for Digital Innovation on its Arlington campus. All programs within the realm of computer science and related programs across disciplines will fall under the School of Computing and the 400,000-square-foot institute will serve as a research enterprise for fields like data analytics, cybersecurity and defence.
Degrees in Computer Science at George Mason University
Undergraduate:
Postgraduate:
MS in Information Security and Assurance
City, University of London: study an internationally-excellent program with London's 'Tech City' on your doorstep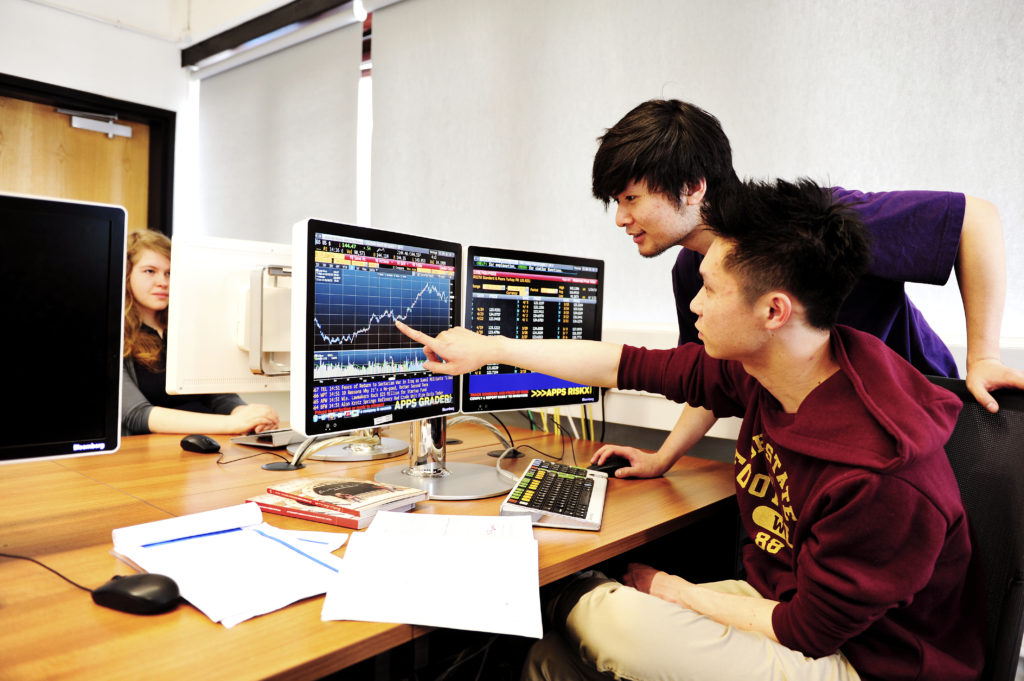 Leading the way in Computing and Technology education, some of the UK's first Computer Science degrees were taught at City, University of London. For more than 60 years, its renowned Department of Computer Science has developed close relationships with key players in the industry – offering excellent placement opportunities and an impressive rate of graduate employability.
Anton travelled from Ukraine to the UK to study Computer Science at City, with help from INTO. Watch Anton's story here.
What makes City, University of London stand out for Computer Science and Data Science?
Top placement opportunities in a tech-savvy location. Benefit from an excellent location near London's 'Tech City' – the fastest-growing technology cluster in Europe, where Google, Amazon and Microsoft have their UK headquarters. You'll have a variety of work experience options including internships, one-year placements and the University's unique 'Professional Pathway' scheme, where you can gain up to 3-years' professional experience as you study.
Specialist facilities and dynamic ways to learn – from City's coding bootcamp to 'Hack for Good' – where computing, marketing, design and entrepreneurial students from a number of London universities can share ideas, build products and launch start-ups together.
World-class multi-disciplinary research – through specialist groups such as the Research Centre for Human Computer Interaction Design and the City Artificial Intelligence Research Centre.
Become a globally employable graduate. After studying MSc Information Systems and Technology at City, University of London, Edwina found success as a Senior IT Consultant at IBM. She feels that City gave her the edge over other professionals, which helped her secure a job when she graduated. Read more here.
Degrees in Computer Science at City, University of London
Undergraduate:
Postgraduate:
The University of Alabama at Birmingham (UAB): coding that cares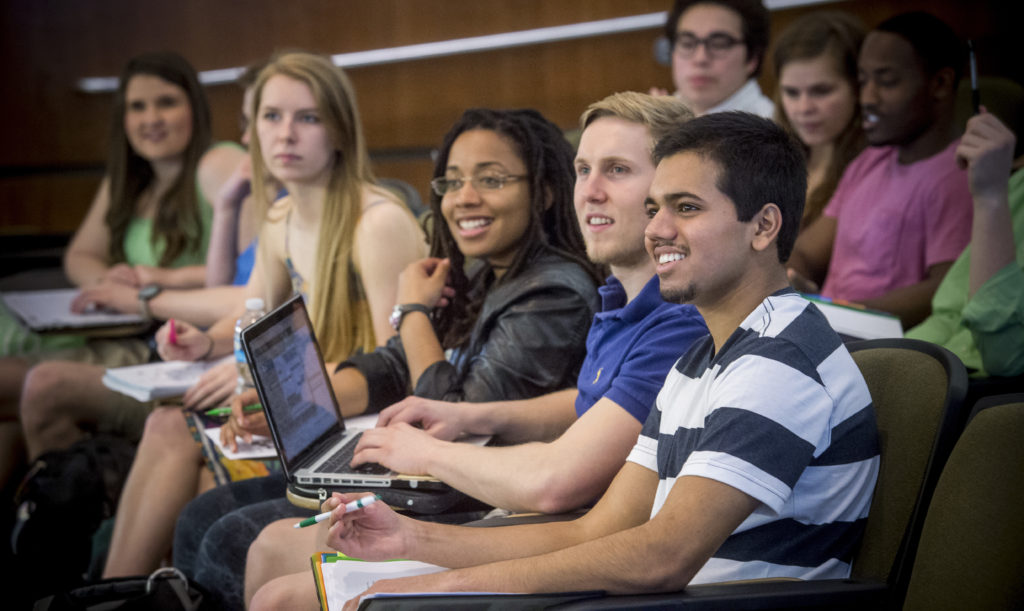 Write code to right the wrongs of society. Program machines that heal patients. As more of our lives move online, Computer Science is at the heart of the functionality and ethics of our digital universe. UAB's $602M in research funding and more than 7,000 undergraduate students who participate in research means no idea is too big. At UAB, students get to manage their projects with our corporate partners. By networking through your coursework, you get to make business relationships to future employers.
Dishant completed his Master's in Computer Science at UAB and is now working for LinkedIn in California. Watch Dishant's story here.
What makes The University of Alabama at Birmingham stand out for Computer Science and Cybersecurity?
Facebook donated $250,000 to UAB to establish an on-campus Facebook Suite – UAB is one of nine universities that have scored a partnership with Facebook to train the next generation of cybersecurity professionals.
Computer Science alumni have a 100% employment rate and graduates continue on to highly successful careers. Recent graduates now work for Ford Motor, Apple, Facebook, Google, Intel, LinkedIn, Amazon, Microsoft, PwC, Salesforce, PayPal, Uber, Visa Mastercard, Wells Fargo, IBM and Cisco.
Computer Science options for everyone – no matter if you have a background in it already. Whether you're just getting started with Computer Science or diving deeper into the industry, UAB has programs tailored to your comfort level. If you didn't study Computer Science as your Bachelor's, the entry requirements for a Master's in Computer Science can look intimidating. That's why UAB created non-background postgraduate program options for computer science, data science and cybersecurity.
Benefit from seven specialist research laboratories where you'll get to work on real cyber security and other computing projects with faculty, including Collaborative Computing, Computer Forensics, iProgress, KDDM Lab, Shape Lab, SECRET Lab, and SPIES Group.
Degrees in Computer Science at The University of Alabama at Birmingham
Undergraduate:
Postgraduate:
To find out more about studying in the UK, US or China, or to browse the most frequently asked study abroad questions, head over to our website.
Connect with other students and give us a follow on YouTube, Facebook, Instagram and Twitter!