5 London business students: 1 Big Idea Challenge
Five go-getting, entrepreneurial INTO London World Education Centre students entered this year's Big Idea Challenge.
Hosted by London Metropolitan University, this inspiring competition is designed to encourage students to develop their business ideas.
Their big idea, which they named 'Tummy Yummy', is a revolution in disposable tableware.
Currently, disposable plastic cutlery, plates and cups cause huge environmental damage. Tummy Yummy replaces these plastic items with edible versions made from plants and fruit – a unique, delicious and playful way to reduce waste.
On today's blog, we hear from three of the five teammates (Aphilom, Clara, Jazmi, Muhammad and Onnapha) about their experience.
Onnapha from Laos
Since a young age I have been interested in entrepreneurship and startups. I used to watch loads of TV shows about successful business people, and it was my dream to follow in their footsteps.
My business teacher first told me about the Big Idea Challenge and I wanted to enter so I could learn more about starting your own business.
The inspiration to create Tummy Yummy came from my concern for the environment.
I've seen other products that are also edible to reduce waste, but they are still sold in plastic packaging which seemed crazy to me.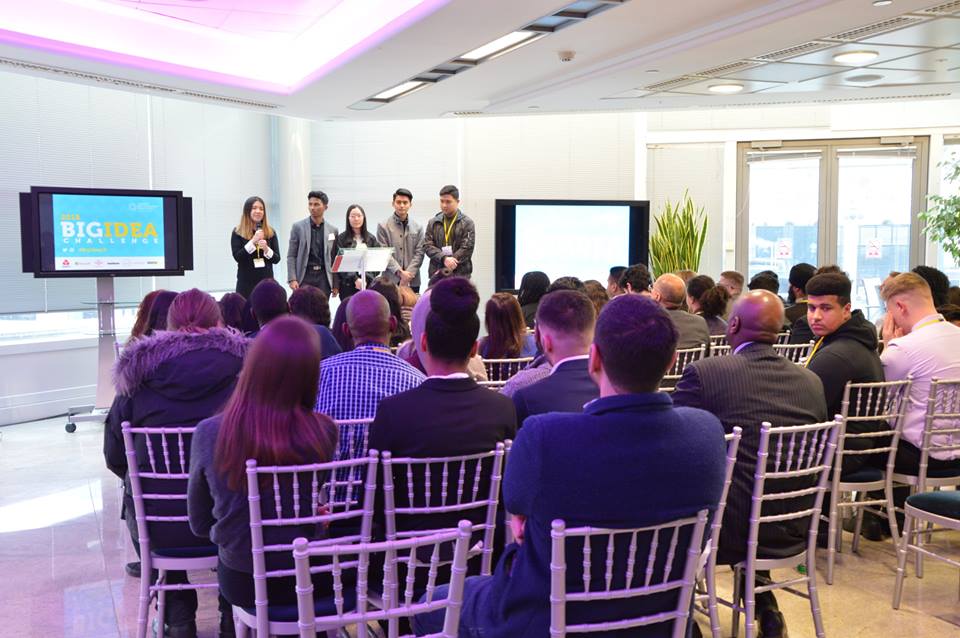 The competition challenged me to work hard and as part of a team.
I want to study International Business Management either at Queen Mary University of London or the University of Westminster, so I feel the skill and knowledge I've gained in this competition will help me on this path.
Onnapha's top three tips for studying abroad
Be ready and be prepared for every situation. If it's good, don't forget to cherish it. But if it's bad, take it as a lesson learnt.
Don't limit yourself.
Enjoy your time studying abroad.
Jazmi from Indonesia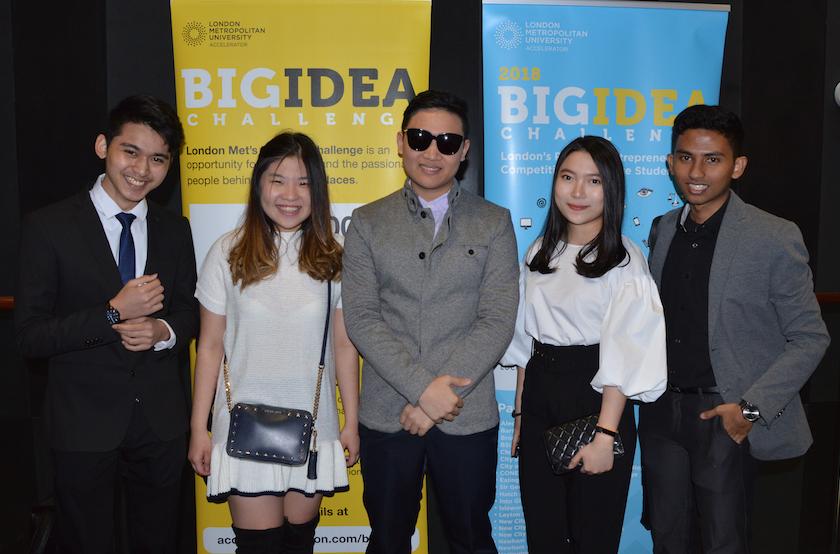 My ultimate goal is to open my own company and to get there I want to study Business Management at the University of Birmingham. I was really keen to take part in this competition to gain as much business experience as possible.
The most challenging part was when our group had to present our ideas in front of the camera. This was our chance to convince the audience that our idea was the best!
Jazmi's top three tips for studying abroad
Practice your vocabulary every day to improve your English.
Make sure you make friends with people from other countries. Don't just talk in your mother tongue or else your English will not improve.
Use your weekdays to study and your weekends to relax and explore.
Muhammad from Malaysia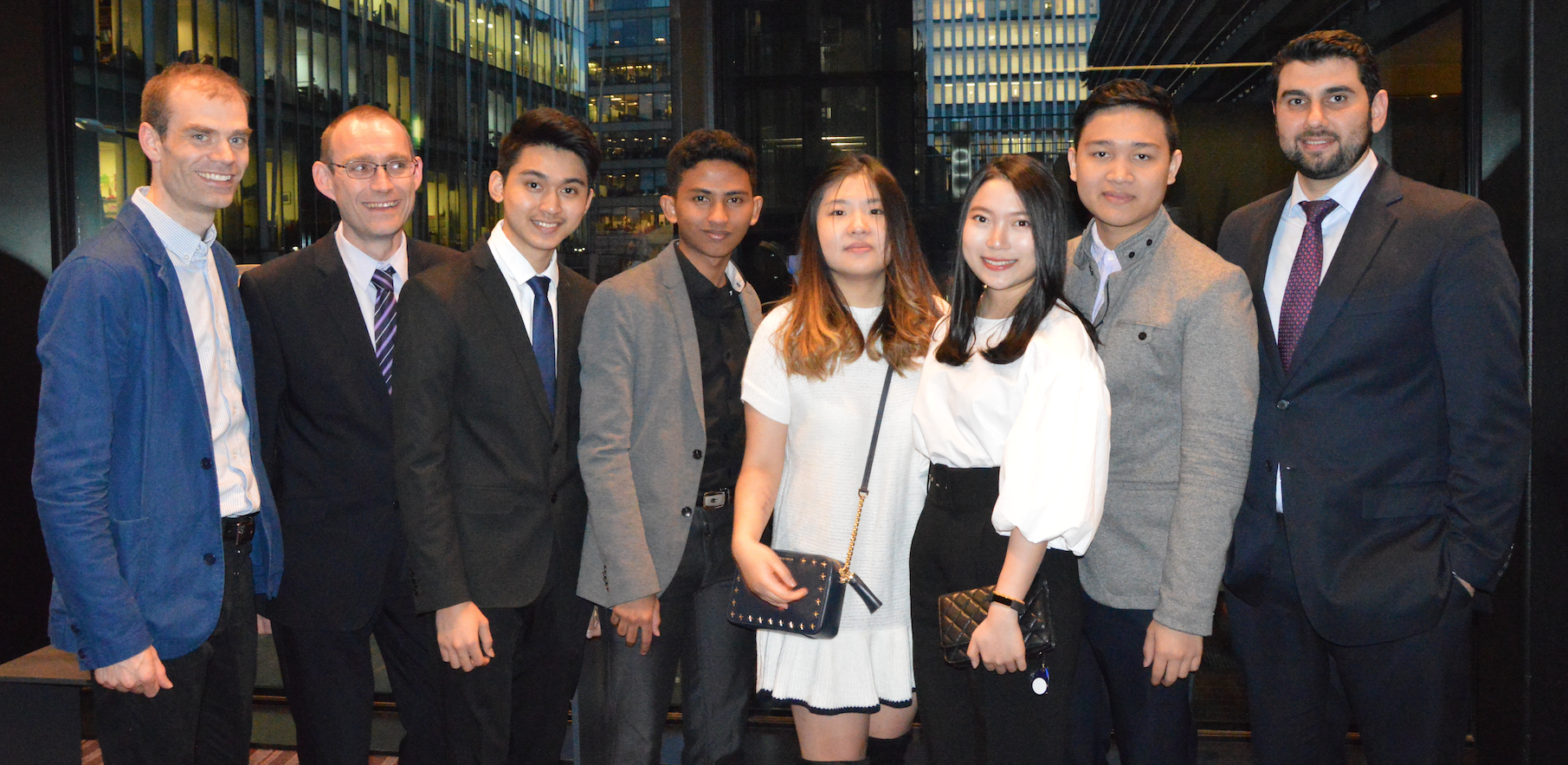 I'm still in a dilemma about which university to study at after INTO, but it will most likely be Royal Holloway, University of London to study Business Management.
I got involved in Tummy Yummy because I think it will help in my application to university.
I enjoyed the Big Idea Challenge, despite feeling nervous in front of the camera. It was my first time doing something like this. It was a great experience though and gave me more confidence in my presentation skills.
Muhammad's top three tips for studying abroad
Always remember your parents.
Be confident.
Enjoy your studies.
Aphilom, Clara, Jazmi, Muhammad and Onnapha all studied the International Foundation in Business, Management and Law. Are you interested in studying at INTO London? Find out more here.
You may also like to read Lingli's story about gaining confidence, a scholarship and starting her own business or Alexa's experience being nominated for a British Council Alumni Award.  
Connect with other INTO students in London on Facebook, Twitter, Instagram and YouTube.