Smart student savings for the January slump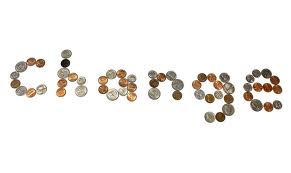 The Christmas break is over and it's the start of an exciting new year for university students. However, after the period of celebrations and costs such as parties, gifts, Christmas dinner, decorations and more, you might find yourself feeling a bit of a financial pinch during the month of January.
Don't worry though, money expert Jake Butler is back with some great advice on how to survive the cash slump that is January…
Jake: A survey by the student money site savethestudent.org found that students spent an average of £161 during the festive period, and this was on top of their usual monthly spending. What's more, the survey showed that the majority of students did not budget or save for the festive period. So it's likely that many of you will be looking for ways to save in January.
Here are a few easy ways to make sure you survive financially until your next loan instalment.
Make use of unwanted gifts
It's a harsh reality that most of us get at least one present at Christmas that we're not entirely pleased with, or already have. Rather than holding on to the present and letting it collect dust in your room why not sell it online, to a friend or even take it back to the store (if you are lucky enough to have a gift receipt)? It's up to you whether you let the giver of the gift know what you have done…just don't tell them we told you to do it!
Head to the library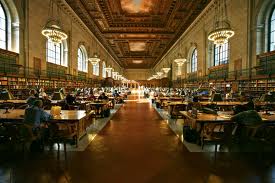 Not only is January one of the coldest months of the year in the UK but it is also a time for mid-term exams for most students. The university library, or most university buildings for that matter, are always well heated. The library is also the best place to revise. So not only will you be super prepared for your exams, you also won't be cooped up at home with the heating on all day!
Hit the January Sales
It's never a good idea to encourage students to spend more money but there's no doubt that there are always great offers on during the January sales. If it were up to us then all students would buy each other Christmas presents in January – the savings would be huge! Some items such as laptops can have up to £200 off in the January sales compared to their December prices, so for things like this it's well worth putting some money aside and making a new year investment.
Travel smart
Why not make a New Year's resolution that could not only save you money but also help you to get fit! Both of these things can be accomplished by swapping the bus/train/car for a bike. Travelling by bike could save you around £40 per month on transport costs, just think what you could spend this money on! And a bike doesn't have to set you back too much economically – you can look out for second hand bikes at local car boot sales, check out the ad boards in local shops, and look for people selling second hand bikes around your university.
Have a financial clean up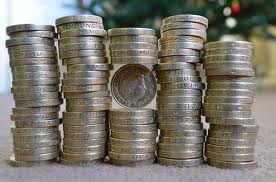 Along with the New Year's resolutions should come a whole new start financially. It's a great time for you to start fresh and have a financial clear out. Take some time during a cold wet and dark day in January to go through all of your outgoings and see where you could make savings. You may find that food is costing a little more than you expected so it could be time to try some supermarket own-brand products or cheaper shops. You should also look at your energy bills and see whether you could make savings by switching providers, or even just being more aware of what you use. Making small changes such as turning off lights if you're not in the room, or putting an extra jumper on instead of cranking up the heating can make a huge difference.
So there you have it. After what we hope has been a wonderful Christmas and New Year you should find it easy to follow at least a few of these tips, and you will be on the way to financial success in 2013. And be sure to let us know if you have any of your own tips to share for scrimping and saving post-Christmas. Happy New year!
If you'd like to read more blogs from Jake about student saving, take a look at Essential Student Savings Tips. And remember to visit our Facebook page and let us know what you'd like to read about on INTO Higher.