Top restaurants in Newcastle
There is a wide choice of excellent restaurants in Newcastle, so you really will be spoilt for choice, when you study at INTO Newcastle University.
Immerse yourself in British culture with dainty afternoon teas and pub grub classics.
Fear not, it's easy to find home comforts at one of the many international restaurants too!
For more great videos subscribe to the INTO Study YouTube channel!
Thai
Near Central Station, you can find the fabulous traditional Thai restaurant, Mantra.
Mantra offers all the classics such as fresh papaya salads, spicy tom yum soups and of course Thailand's national dish pad Thai noodles.
They give a 10% student discount too so remember to take your student ID with you.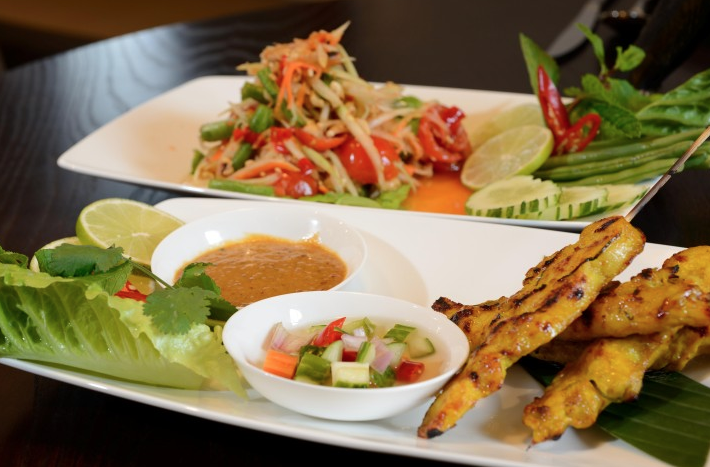 (Photo credit: www.mantra-thai.co.uk)
Quayside for a brilliant British breakfast
In the area by the river Tyne, known as Quayside you'll find a great variety of pubs and bars.
There are also cosy coffee houses such as Quay Ingredient, where you can get amazing breakfasts!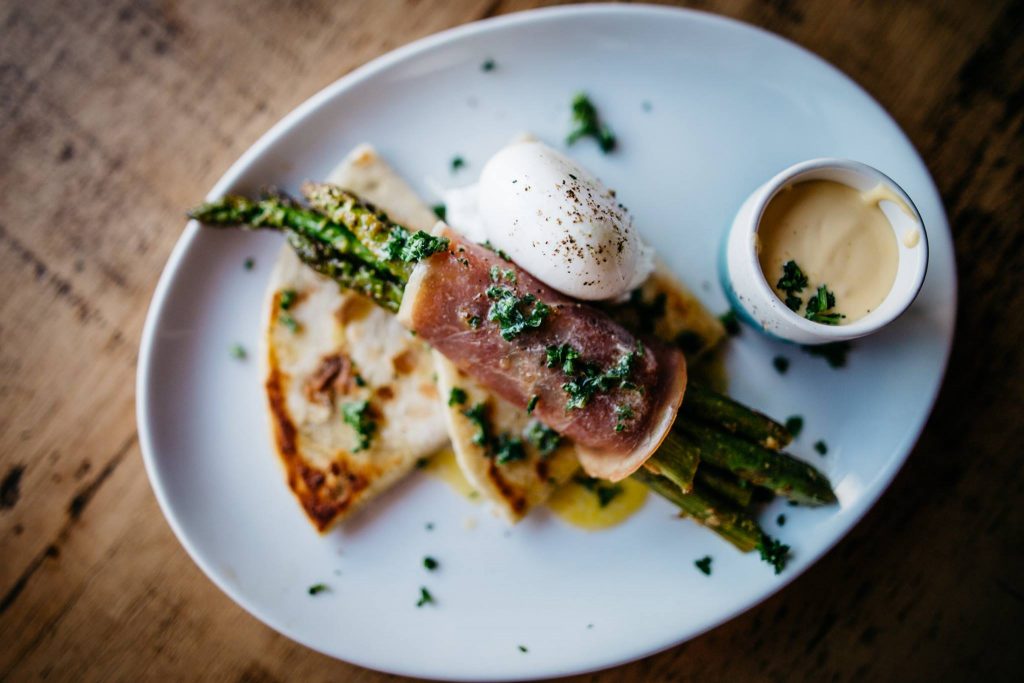 (Photo credit: quayingredient.co.uk)
Peruvian
Solano's restaurant brings Peruvian flavour to the city. The restaurant is named after a famous Newcastle United football player from Peru, Nolberto Solano. The chef is his brother!
From the popular seafood dish ceviche to Pisco sour cocktails, you can sample the diverse flavours that make Peruvian cuisine so unique.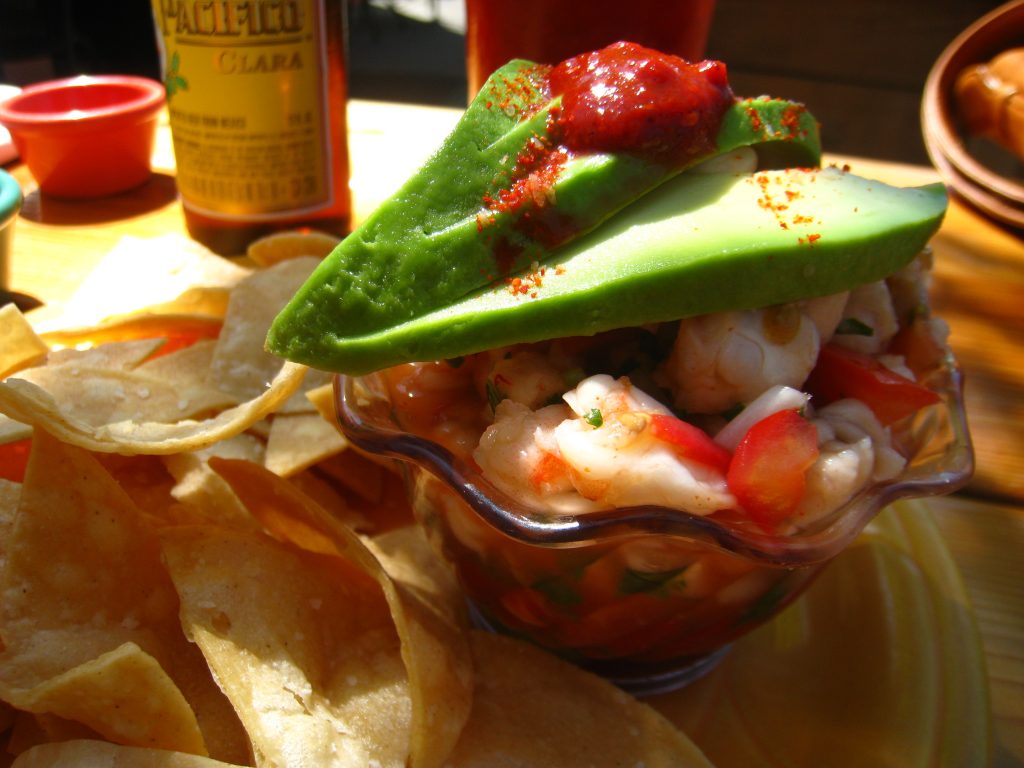 (Photo credit: bernicepaul)
British – Top Three Afternoon Teas 
1. SIX Restaurant, located on the top floor of the Baltic Centre for Contemporary Art has panoramic views of the famous bridges over the river Tyne.
The setting is an impressive backdrop to enjoy delicious miniature treats, dainty sandwiches and clotted cream stuffed scones.
Don't miss the chance to experience the restaurant's toilet! It has floor to ceiling windows overlooking the city.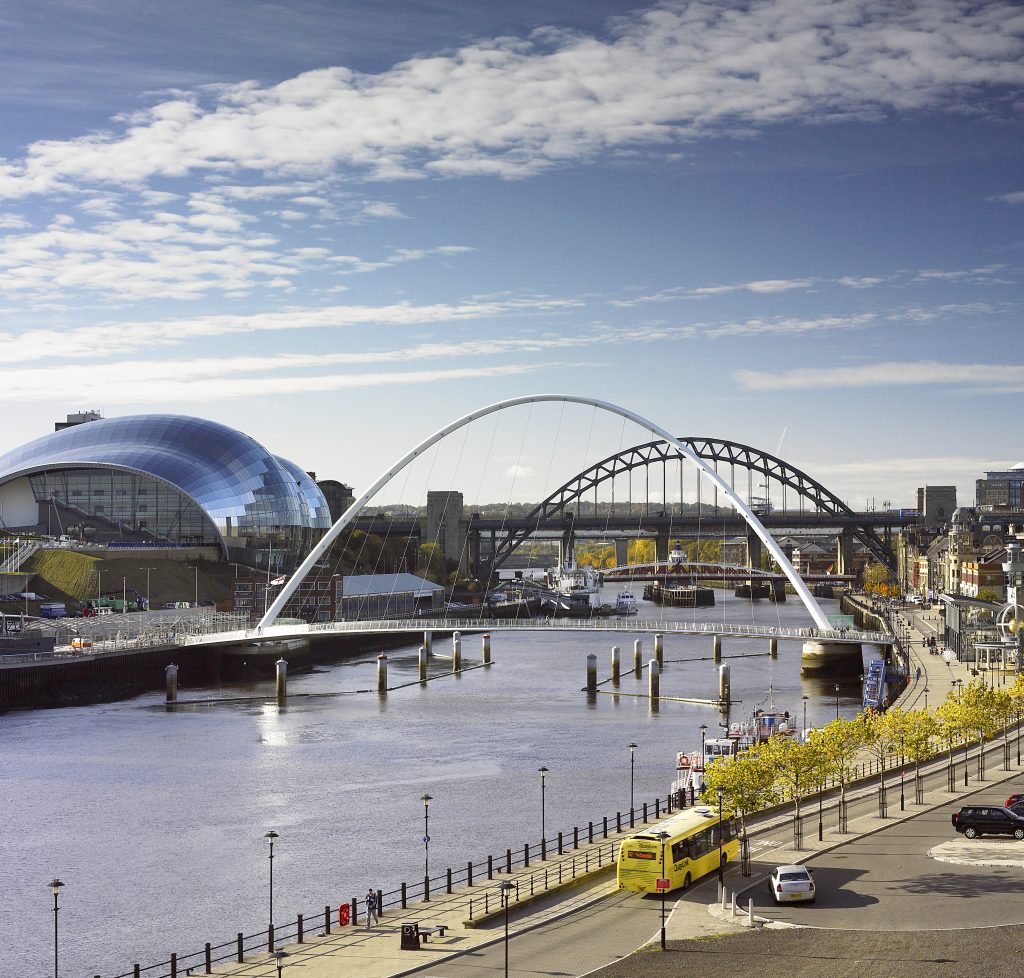 2. Just a three-minute walk from the INTO Newcastle building; there is the trendy Quilliam Brothers teahouse. Here you can sample a range of loose-leaf teas and there is a great lunch menu as well.

3. Another great afternoon tea is served at Jesmond Dene House.
Their afternoon teas are all about indulgence. You'll get four different finger sandwiches, three types of scone, clotted cream, home-made jams and a selection of cakes. Delicious!
In a quiet, woodland setting yet minutes from Newcastle city centre Jesmond Dene House has a wonderful atmosphere.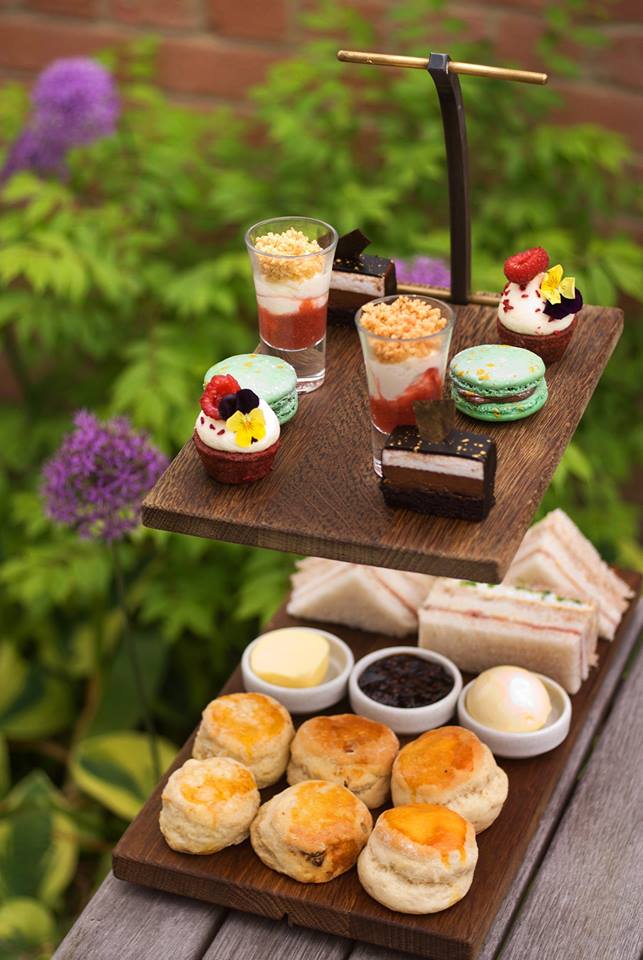 (Photo credit: www.jesmonddenehouse.co.uk)
Italian 
If you're a fan of Italian food, Herb Garden can be found by Central Station. It is considered by some to be the best pizza in town!
It has a great atmosphere too so it's a great place to go with friends.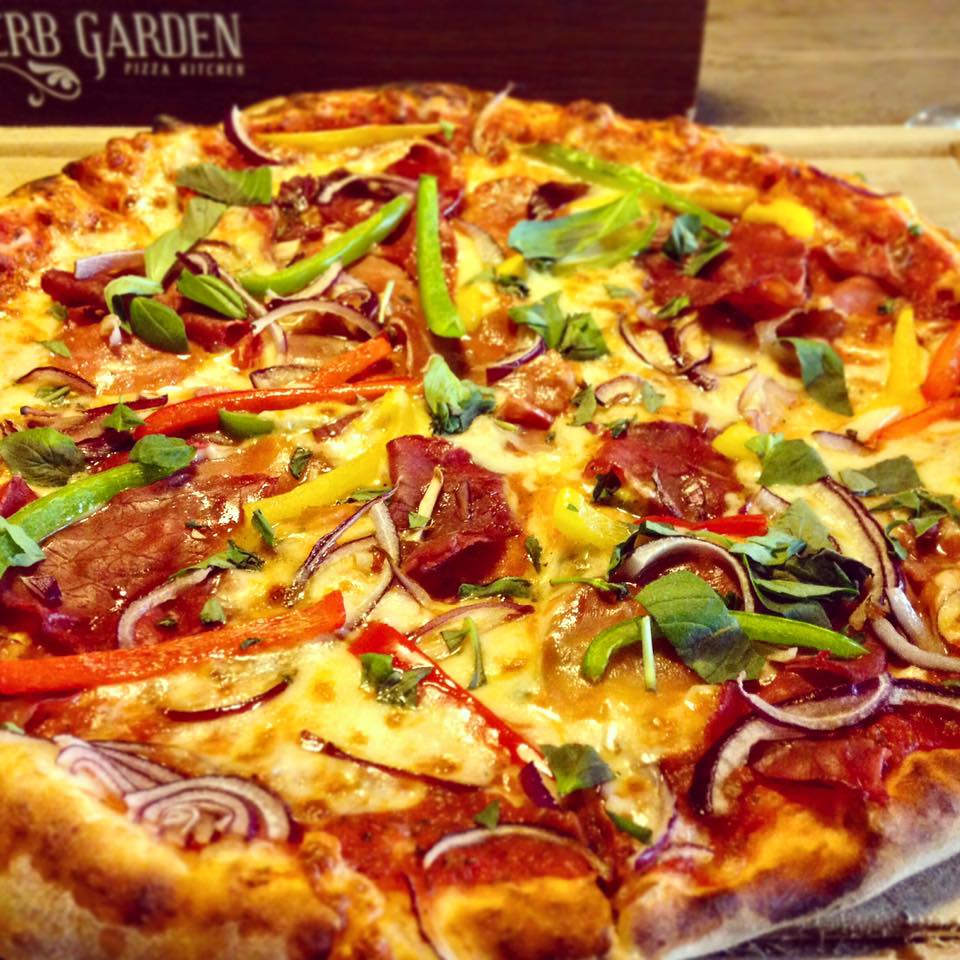 (Photo credit: www.theherbgardenuk.com)
British – Fish and Chips
Marshall's is a traditional fish and chip restaurant and takeaway on Front Street in the historical village of Tynemouth.
The metro train takes 25 minutes from Newcastle city centre to Tynemouth. A great day trip to explore the areas surrounding Newcastle.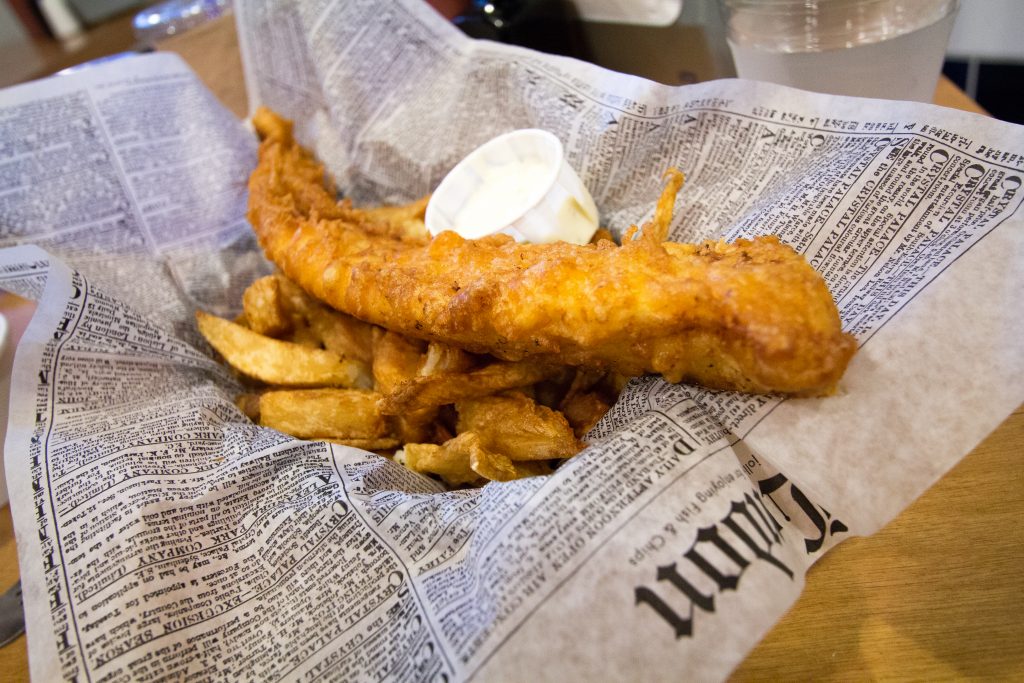 (Photo credit: sstrieu)
Indian
Angeethi Indian restaurant can be found at 168 Kells Lane, Gateshead. If you want to try lots of small, traditional dishes; order the thali, you won't be disappointed.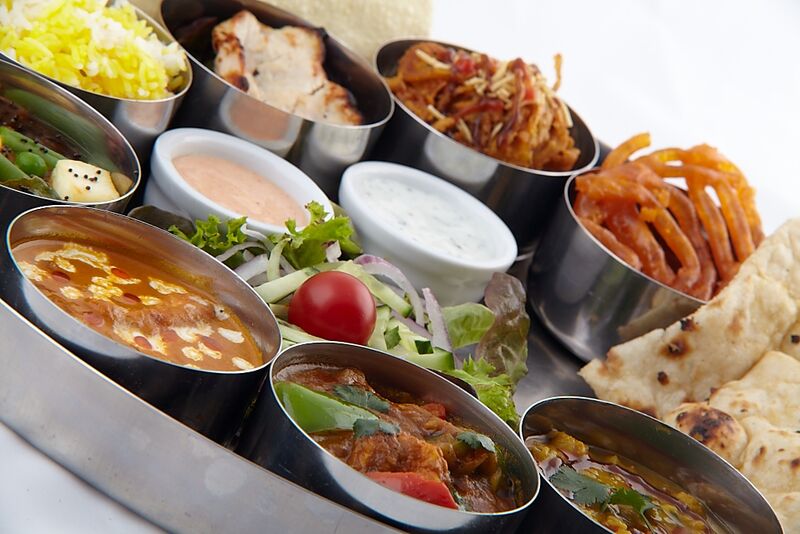 (Photo credit: www.angeethi.co.uk)
British
Blackfriars is very traditional; located in a 13th-century former medieval friary and serving award-winning seasonal dishes.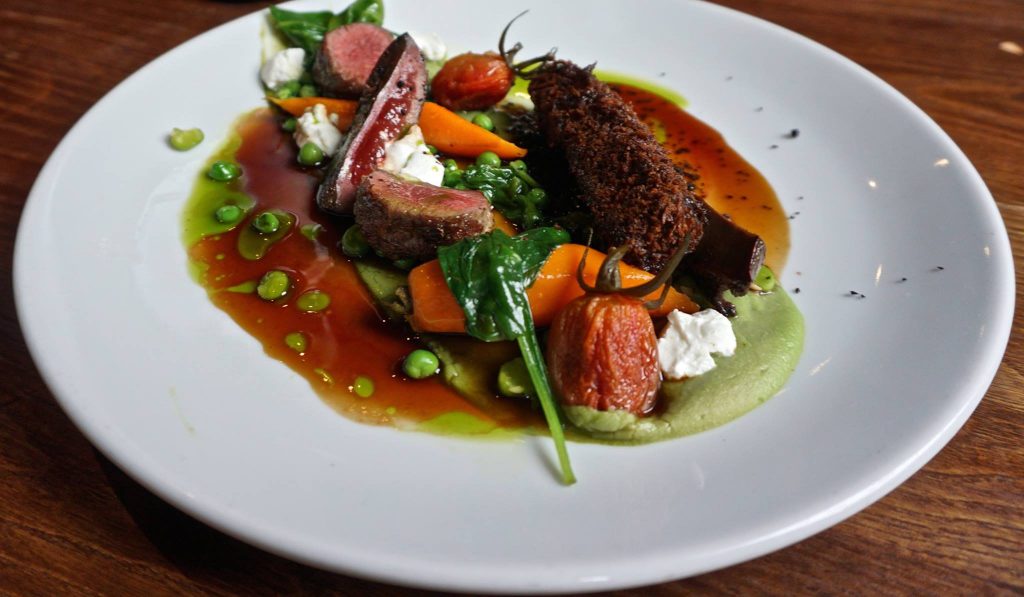 (Photo credit: www.blackfriarsrestaurant.co.uk)
NE1 Newcastle Restaurant Week takes place every year and is an affordable way to enjoy some fantastic food at a cheaper price. 
There's also a great live music scene in Newcastle, read about the five best music venues here.