Best international supermarkets in London
Homesickness can be quite common for international students, but eating food that reminds you of home is a good way to reduce it.
If you're studying at INTO London World Education Centre or INTO City, University of London , you'll need a list of the best international supermarkets so that you can recreate those special dishes that you eat a home.
London is the multicultural capital of the UK with more than 270 different nationalities residing in the city. Its culturally diverse population increases demand for international cuisine, which London has most definitely delivered. Here's a snapshot of what you can find.
1. SeeWoo Supermarket
18-20 Lisle Street, London WC2H 7BA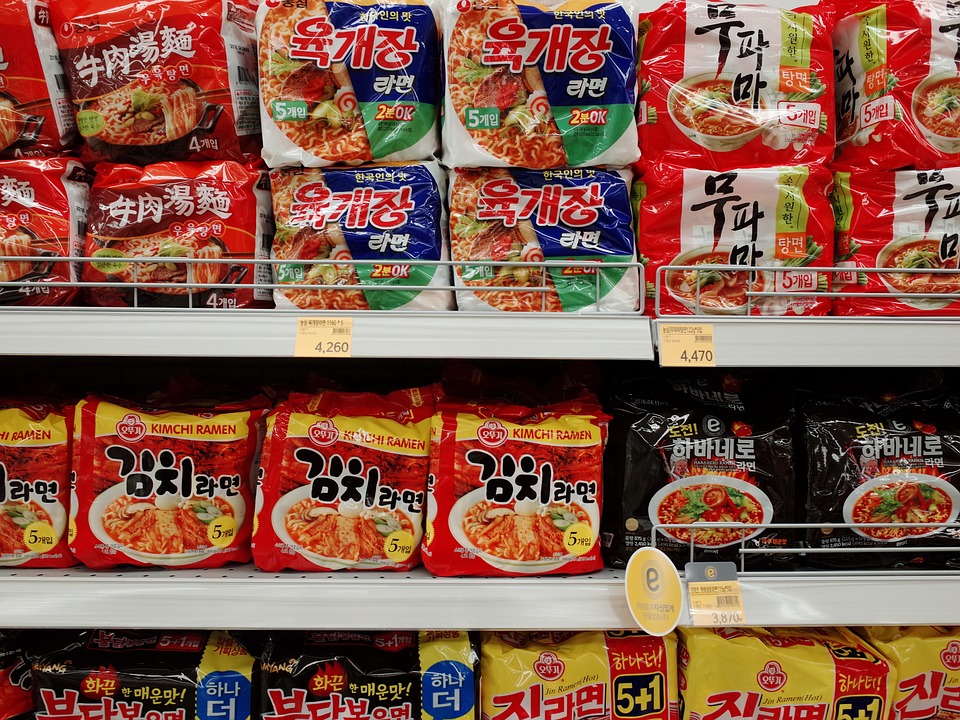 Located on Lisle Street in London's Chinatown, SeeWoo is a two-floor Chinese and Asian supermarket that has been around for almost as long as Chinatown itself!
This award-winning store gives London a huge taste of the Far East, selling fresh, frozen, canned and dried produce from China, Indonesia, Japan, Korea, Malaysia, Thailand, Vietnam and other Asian cuisines.
2. Salvino Italian Deli
47 Brecknock Road, Kentish Town, London N7 0BT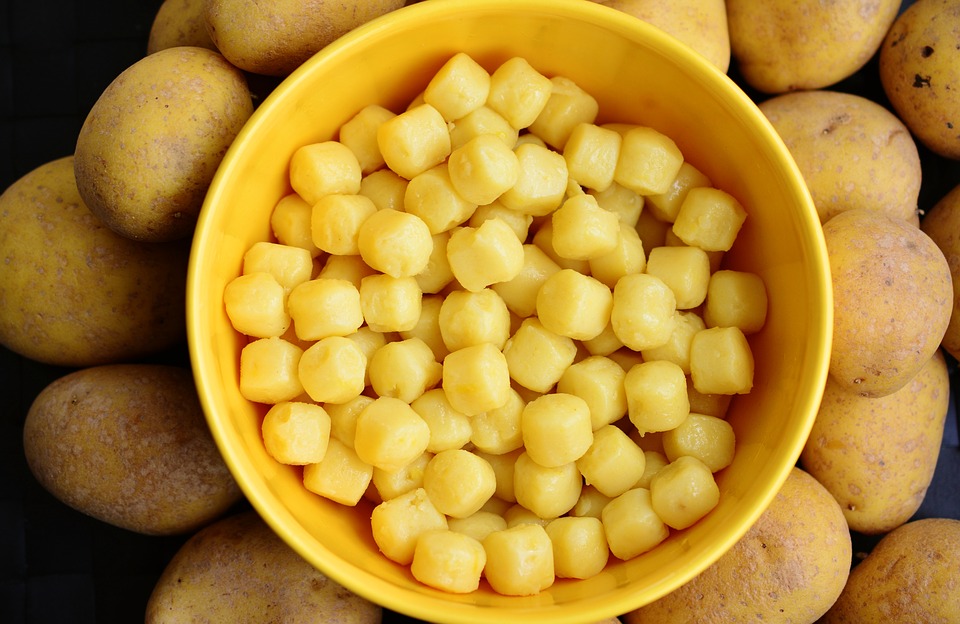 If you're looking for Italian produce, Salvino Italian Deli in Kentish Town is your place to go.
This authentic store sells fresh handmade pasta, bread and pastries, specialist deli items such as cheese, meats and olives, and an extensive range of Italian products including olive oil, capers, dried pasta, gnocchi, sauces, ice cream, soft drinks and coffee.
3. Rice Wine Shop
82 Brewer Street, Soho, London W1F 9UA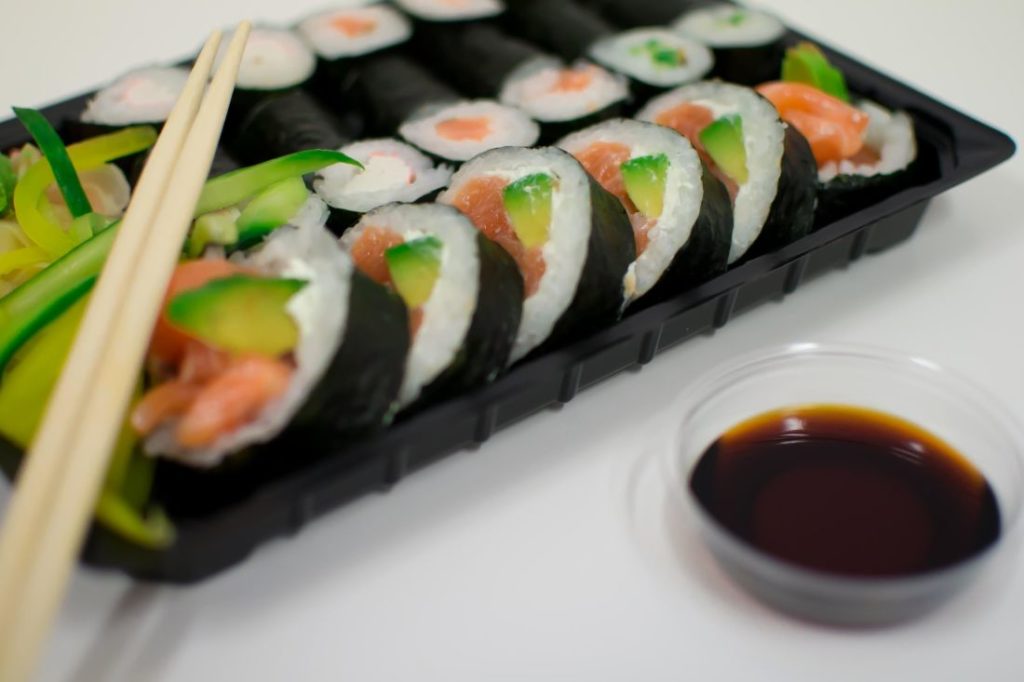 In the energetic streets of Soho, you'll find the Rice Wine Shop – a Japanese supermarket that is home to all the rice products you could desire.
The extensive product range includes miso soup, udon, soba and ramen noodles, sushi, dashi, nori, soy sauce, curries, tofu, tsukemono and tea leaves, as well as instant noodles for those long study evenings!
4. Persepolis
28-30 Peckham High Street, Peckham, London SE15 5DT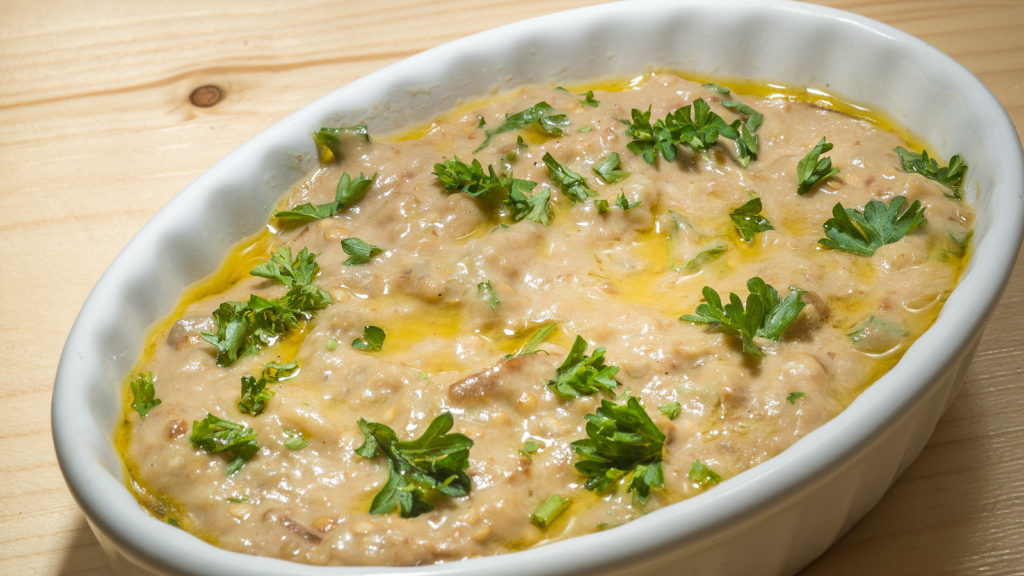 Peckham is home to one of London's most quirky international stores: Persepolis. Serving flavours from the Middle East, this Persian delicatessen is not to be missed.
From dolmeh, baba ghanoush, ash reshteh, aghil shor harira and ghormeh sabzi, to boiled sweets, baslogh, dried figs amardine and couloucheh, this fantastic little store will transport you to the Middle East.
5. Bims African Food Store
102 Rye Lane, Peckham, London SE15 4RZ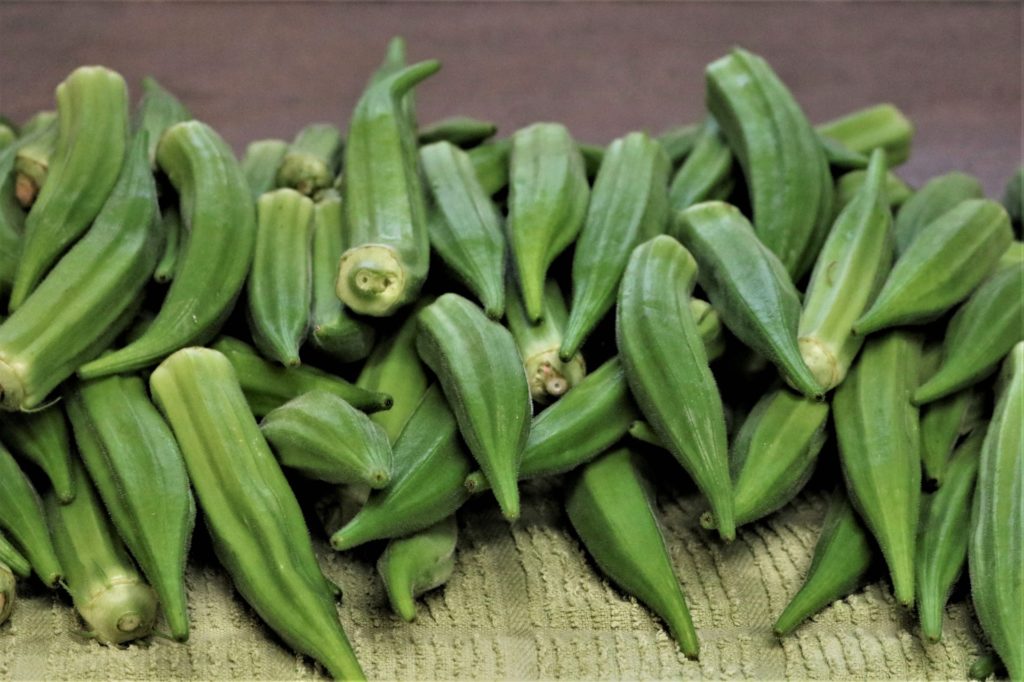 Another little gem found in the heart of Peckham is Bims African Food Store ­– a supermarket specialising in fresh produce sourced directly from Africa.
West African ingredients and treats are readily available here, including bitter leaf, potato leaf, okra, attiéké, dried and smoked fish, alligator pepper, bush meat, yams and yam flour, garri, plantain chips, peanut paste and igbekere.
6. German Deli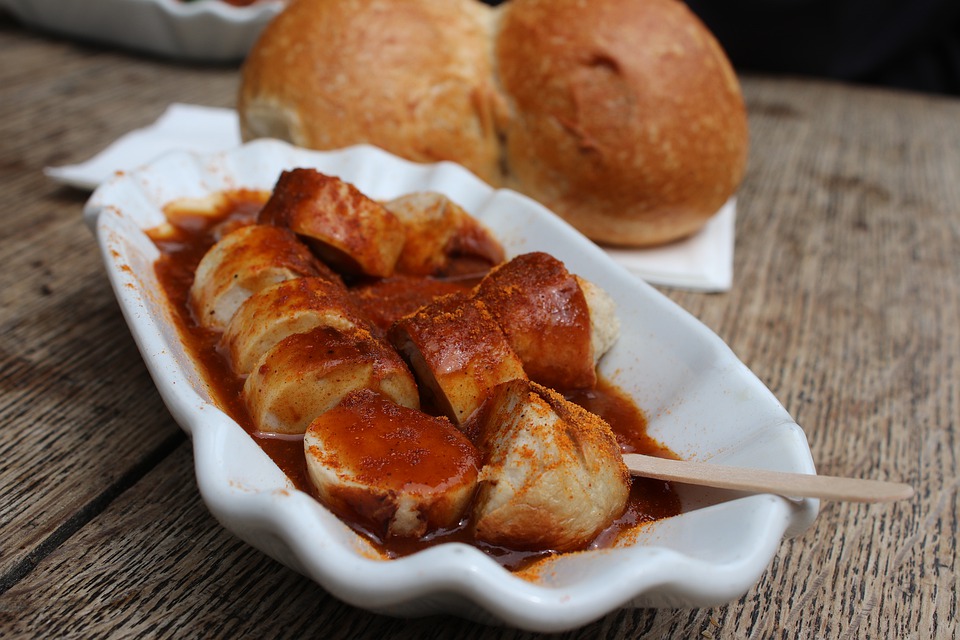 Borough Market is one of the oldest and biggest markets in London (with one particular on-site market dating back to the 12th century!) and it's also where you'll find German Deli.
This German wonderland sells everything from German sausages, ham and meats to bread, sweets, chocolates and condiments. There are too many varieties of ketchup, mustard, mayonnaise, currywurst and other cooking sauces to even count!
7. Kalinka Russian Shop
35 Queensway, Bayswater, London W2 4QJ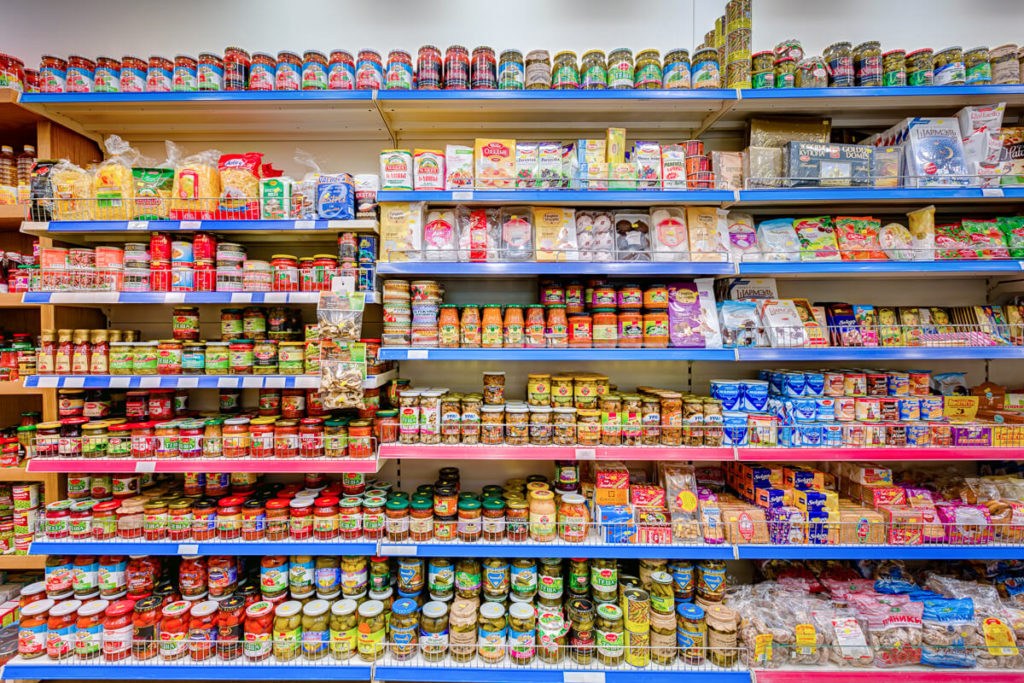 You won't have to search far and wide for Russian produce in London – there's a Russian supermarket right on your doorstep! Kalikna Russian Shop is located in Bayswater and is the oldest surviving Russian shop in the capital.
Specialty Eastern European food items include rye bread, pies, pasties, meats, dairy, drinks, canned goods and a wealth of dumplings and stuffed cabbage.
8. Taj Stores
112 Brick Lane, Spitalfields, London E1 6RL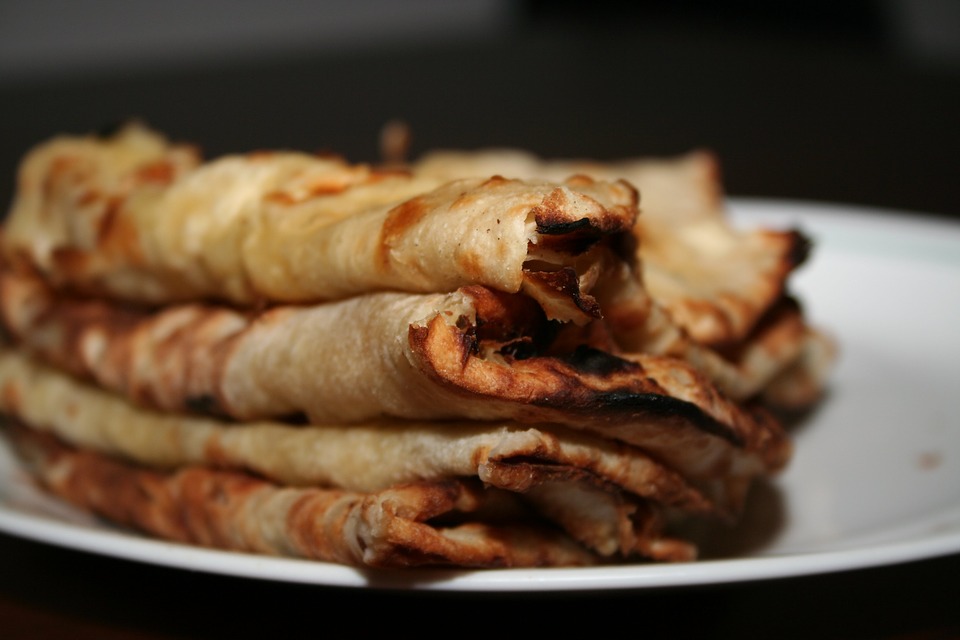 The closest store to the INTO Centre is Taj Stores – an Indian, Pakistani and Bangladeshi supermarket on Brick Lane in Spitalfields. Founded in 1936, this is one of the oldest international grocers in the UK!
Shop here to pick up your favourite curries from home, as well as naan, paratha, roti, samosas, lentils, pulses, pickles, chutneys, herbs, spices and much more.
You may also like to read about The 6 best study spaces in London.
If you're not studying here yet, then here are 29 reasons to study abroad in London!
Find out more about studying abroad in London by visiting INTO Study. You can choose to study at INTO London World Education Centre orINTO City, University of London.
Connect with other successful students who are studying abroad on YouTube, Facebook, Instagram and Twitter.