Celebrating Ramadan in the UK
Introducing Nora, our Global Alumni Marketing Manager. She offers some expert advice on how you can observe Ramadan when studying abroad in the UK…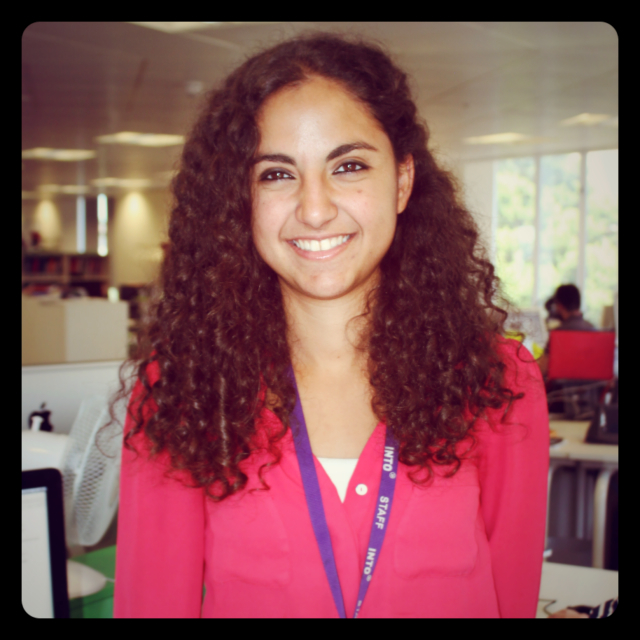 Celebrating Ramadan in a different country and away from your family can be very difficult, and it can be particularly challenging if you're trying to adapt to a Western culture during your studies.
The fasting hours in the UK can last for up to 19 hours, making the days longer than they would be in your home country. Luckily, Britain has a large Muslim community that celebrates Ramadan every year so you are not alone! Here are my three tips for coping with fasting this summer…
1. Get involved with the Muslim Community
You'll be surprised to find that many students will be in the same situation and that you will make new friends quickly. Every INTO centre has a prayer room that you can use during the day.
Whether you are living in a lively capital like London or a warm and welcoming city like Norwich, you will find Mosques nearby where you can go to pray every day during Ramadan. You could go to your local Mosque with other students where you will meet many other Muslims taking part in the Tarawih prayers.
2. Go for Iftar with your classmates
One of the great advantages of living in the UK is that it is very multicultural. Wherever you live, you'll be able to find restaurants nearby that offer everything from traditional Middle Eastern and Mediterranean cuisines to classic Italian restaurants.
If you are living in London, I would recommend visiting Edgware Road. Famous for its distinctive Middle Eastern character, Edgware Road is well known for its Lebanese Restaurants, Middle Eastern Shops and shisha cafes that are open late at night.
If you are lucky to be living in the vibrant city of Manchester, the Curry Mile is a famous street well known for its South Asian and Middle Eastern food. And even better, after Iftar, you can take advantage of Manchester's late night shopping centres!
If you would prefer a quieter option to break your fast, you will find that all of our INTO centres will be sociable during Ramadan and students will get together and break their fast on campus.
If you want to explore the city that you are living in, you will also find that many Mosques and Islamic centres across the country will be cooking meals throughout July. This will be a good opportunity for you to mix and socialise with other Muslims taking part in Ramadan.
3. Remember to Relax
While life tends to slow down in Islamic countries during Ramadan, this will be different in the UK and everyday life will continue as normal. While your studying is essential, it's important to remember to take some time to relax.
Spend some time with your friends, read a book or watch a film. If you are missing your family during Ramadan, you can take some time to Skype them after Iftar. Whether your classmates are Muslim or not, you will find that they will be very welcoming, interested in Ramadan and supportive of you.
Ramadan Kareem! May you all have a blessed and peaceful month.