7 of the best music venues in Glasgow
Glasgow, Scotland's largest city was once one of the world's foremost industrial cities, renowned for engineering and shipbuilding.
Today, however, the city is better known for its diverse culture and its stellar nightlife, making it one of the UK's best destinations for students.
Hosting an average of 130 music events each week, the music scene in Glasgow is so well established that Time Magazine called it "Europe's Secret Capital of Music" and in 2008 Glasgow was named a UNESCO City of Music.
With so much variety on offer, what venues can you really not afford to miss? Here's our definitive list of the Top 7 essential music destinations:
1. King Tut's Wah Wah Hut
The name itself makes this venue stand out from the crowd, but don't let the light-hearted name fool you, NME called King Tut's "Quite possibly the finest small venue in the world".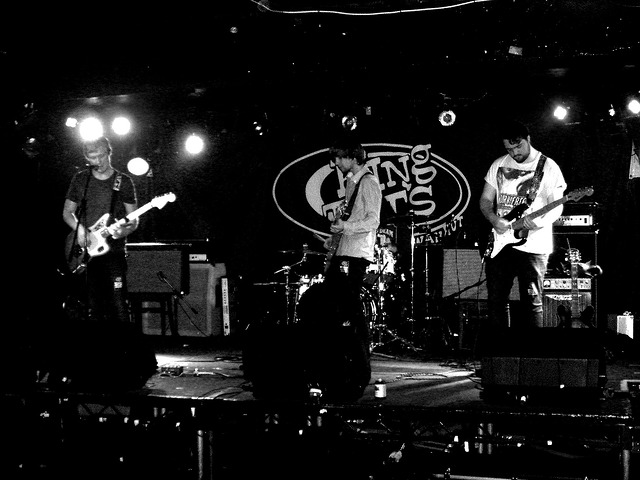 Established in 1990, this long-standing concert venue is renowned for showcasing new and emerging local talent, and it's a well-known fact that Oasis, arguably the UK's most well know Indy-band, was first signed at the venue in 1993.
Not just music, but food too: on top of the musical talent they also have an excellent food menu and even serve their own lager. What more could you ask for?
2. Cat House
Also conceived in 1990, the Cat House, Glasgow's original rock club, is one of the cities favourite weekend destinations for students.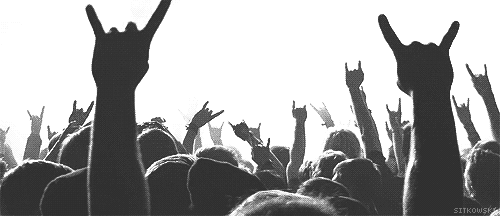 Although the club is best known for its rock roots, everyone is catered for; from classic rock, metal, and punk to hip-hop and dance – there's something for everyone. On top of the excellent club nights here, it's also a popular venue for gigs and after parties.
Did you know: Glasgow also hosted the 2014 MTV Music Awards, bringing some of the worlds most talented musicians to the city?
3. The SSE Hydro
The Hydro is a multi-purpose indoor arena which seats 12,000 and hosts almost 140 events every year, attracting the biggest music stars from around the world and bringing in over 1 million visitors each year.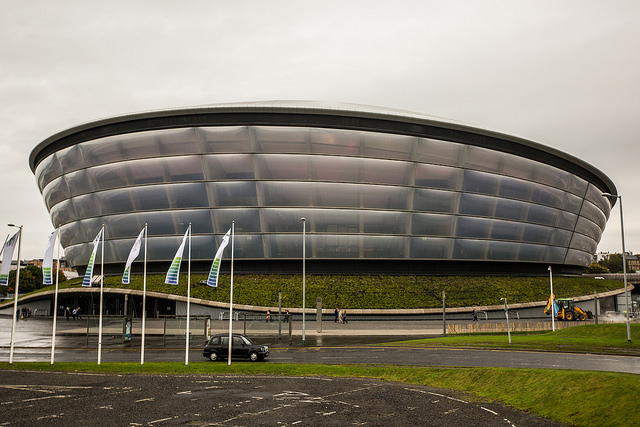 It has frequently ranked in Pollstars top three global arenas, alongside Madison Square Garden and the O2 Arena, and hosted the 2014 MTV Europe Awards. If your favourite pop-mega star is coming to Scotland, there's a very good chance they will be playing here.
Don't miss: the building itself is also pretty iconic and lights up the Clyde Waterfront at night alongside the SECC.
4. The Barrowland Ballroom
You can't discuss music venues in Glasgow without mentioning the Barrowland Ballroom -referred to by locals as "The Barras".
This dancehall and music venue dates back as far as the 1930s.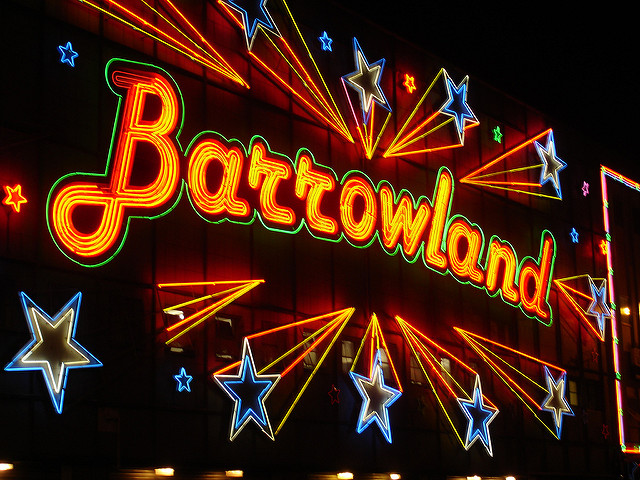 With a capacity of only 2,100 – it's rich history and character has secured it a permanent place in Glasgow culture.
Did you know: Oasis and Metallica have even described it as one of their favourite venues in the world – big praise indeed.
5. The Sub Club
Sub Club is one of many iconic nightclubs located within Glasgow city centre, but what sets it apart from the crowd is that it first opened in 1987, making it the longest running underground dance club in the world.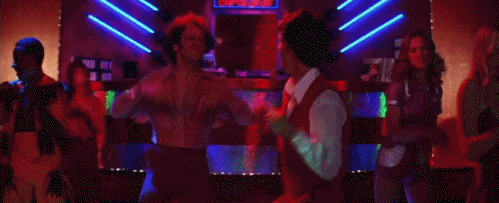 Every Sunday the club hosts the world-renowned Optimo club night, which attracts DJ A-listers from around the world.
This venue is a budding DJ's paradise.
6. Nice and Sleazy
This intimate basement bar is beloved amongst students, and it's equally as popular amongst up and coming UK acts.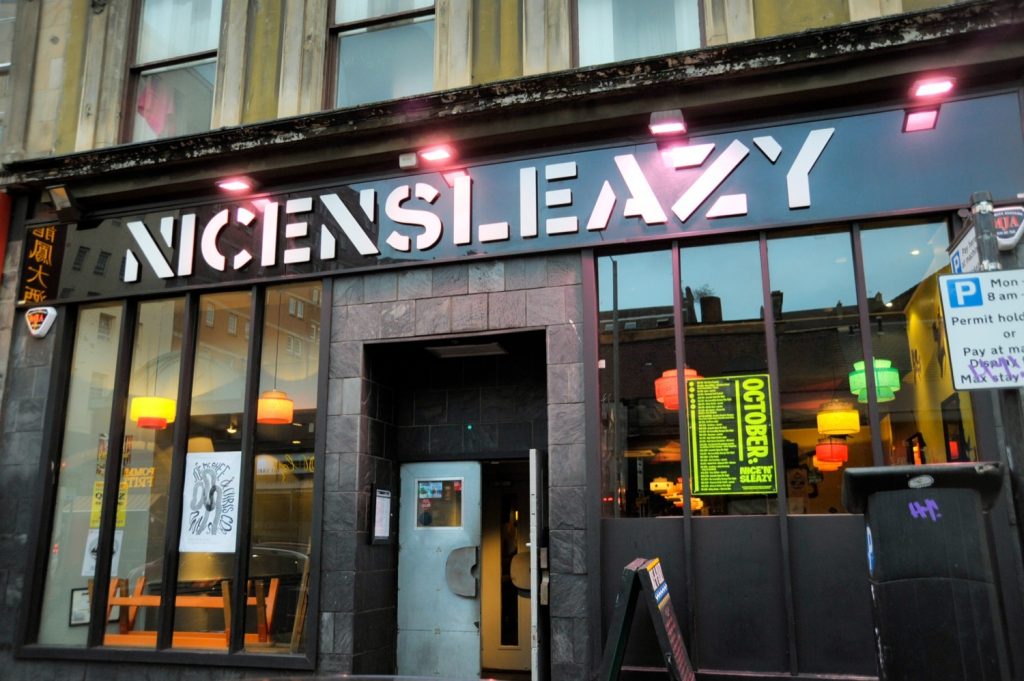 It has been a venue for live music since 1991; however, it has also been home to a variety of pop up restaurants serving everything from huge American style beef burgers to South American street food.
7. City Halls
City Halls is Glasgow's oldest purpose-built space and has been playing host to visitors since 1841.
For the student who prefers a bit of Beethoven to Calvin Harris, then look no further.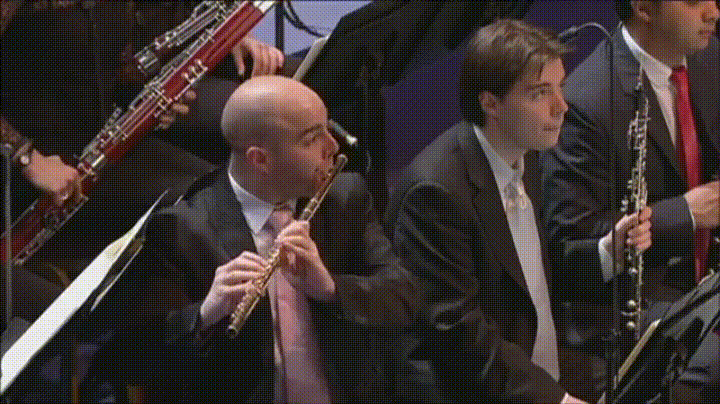 A regular destination for The BBC Scottish Orchestra – the oldest full-time professional orchestra in Scotland.
This venue is the perfect opportunity to soak up a little bit of culture in an elegant, world-renowned auditorium.
Want to explore more of Scotland? Then check out Adam's guide to Edinburgh or discover what Angeline and Siyi got up to on their adventures in Scotland. 
Find out how you can study in Scotland by heading over to the website.
Don't forget to follow us on YouTube, Facebook, Twitter and Instagram to keep up to date with student life in Scotland.