INTO USF: fun things to do in Tampa
INTO University of South Florida's General English students recently shared their experiences with INTO USF and why they chose to live in a city like Tampa.
Meet our panel of experts, some of whom have been living in Florida for months: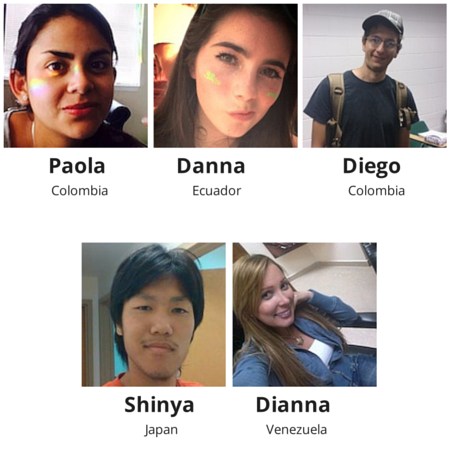 Read more from them as they share their favorite places on the USF campus and around Tampa.
On campus…
I love that I found a lot of beautiful and nice places to chill out. USF also has a lot of places to enjoy your university life, from the gym to the stadium."
Paola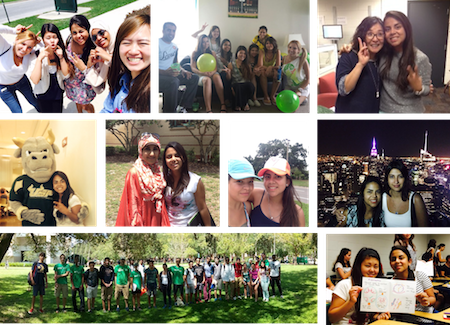 The dining halls are big and the food is really diverse. You can eat a lot of types of food, including Italian, American and sometimes Mexican. Just in the first week that I was here, there was a Chinese festival, so the dining hall prepared Chinese food. That was cool! There are three Starbucks locations on campus – in the library, bookstore, and Juniper-Poplar Hall. USF is also home to the only Ben & Jerry's shop in the Tampa Bay area."
Danna
If you are a golfer or just like to play to relax, you will love USF and its 18-hole golf course. The Claw is very close to campus (just across the street), so you can go everyday. If you don't feel like playing a complete round, you can always go to the practice facility, whether you just want to hit the ball, or practice on the putting or chipping green."
Diego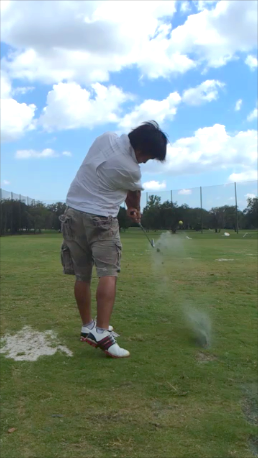 The Claw at USF is a very challenging and tough golf course around campus. I play at this course 3 to 4 times per week, and it's very cheap to play here."
Shinya
Off campus…
If you are on a break or finished classes early and don't know where to eat lunch, then go to Chipotle for Mexican food or Koizi if you are a sushi lover. Koizi is my favorite, because they offer an all-you-can-eat menu at lunchtime everyday. If you have enough time and like to go shopping, International Plaza is perfect for you. It's a big mall with many well-known stores. There is also a food court, attractions for kids, and beautiful outdoor restaurants."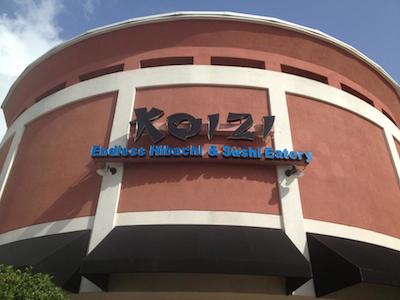 If you like parties and do not know where to go, you're missing out on all the fun of Peabody's and Ybor City. Peabody's is a nightclub where you can dance and play games; Ybor City is a long street full of history, where you'll find a variety of restaurants and clubs.

Finally, Tampa has one of the most exciting rollercoaster parks, Busch Gardens. Or, if it's going to be a sunny weekend, go to Clearwater for some sunbathing, and enjoy the beautiful and soft sand."
Dianna
Opportunities to travel…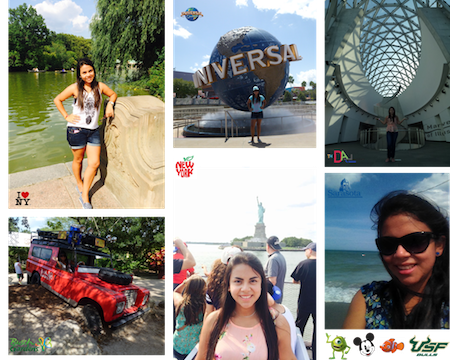 I've visited lovely places like Sarasota, St. Petersburg, Miami, Orlando and New York. It's been so great! I am really happy and proud of my achievements. I have learned a lot about myself and others, I grew up, opened my mind, and I learned English. All at the same time. I couldn't ask for more."
Dianna
———
Thank you so much to all of these students for sharing what they love most about Tampa and the USF campus!
Now we want to turn the question to you:
What do you like most about where you study and live?