Top 5 reasons to study at The University of Alabama at Birmingham
If you're looking for a phenomenal education on a vibrant campus just minutes away from culture, entertainment, shopping, dining and countless outdoor activities, then The University of Alabama at Birmingham (UAB) is for you.
UAB is a great place for education, fun and life-changing experiences.
1. World-class academic programs
Named the number 1 young university in the US and number 10 worldwide by The Times Higher Education World University Rankings '2018 Young University Rankings', UAB is a globally-recognized research university.
From medicine, business and computer science to biotechnology, nursing, engineering and public health, UAB offers a variety of undergraduate, postgraduate and English language programs.
Groundbreaking research is backed up by significant university resources, and to date, the University has invested $562 million in research projects.
2. Study at UAB: on-campus diversity
UAB is proud to host students and faculty from over 100 countries, with a wide diversity that enriches the learning experience with a mix of different cultural perspectives.
Students feel welcomed and respected both in classroom discussions and extracurricular activities.
Outside the classroom, there are so many ways to get involved and connect with the multicultural on-campus community.

UAB has more than 240 campus organizations, each offering the perfect opportunity to meet like-minded students from all over the world.
3. Dedicated resources for international students
Here at INTO UAB, the modern Study Center offers academic, cultural and language support for international students.
Featuring brand-new facilities, the Center gives you access to tutoring sessions and workshops to guide you along your academic journey.
With comfortable classrooms, study rooms and lounges, you'll have access to everything you need to support your studies.
On top of that, the Center is staffed by teachers, advisors and student assistants who are passionate about delivering a wonderful and fulfilling international student experience.
You'll find friendly faces, informed advice and an excellent support system, helping you to reach your goals – whatever they may be!
Watch a day in the life of Rushi at INTO UAB.
4. A magic location
Known as "The Magic City," Birmingham is a special place to live and learn – and you'll soon discover why, as more than 1.2 million people spend their lives in this fast-paced metropolitan city.
Birmingham was named one of 52 places to visit in 2017 by the New York Times, and the 'James Beard' awards recognize the city's many top restaurants and chefs.
It is considered a medical and financial hub of the south, so you'll be earning your degree in a city with thriving professional industries.
If you're keen to enjoy the great outdoors, Birmingham is also a great place for hiking and sightseeing. UAB's campus is located in the heart of this amazing city, close to main attractions including:
Vulcan Park
Alabama Theater
Civil Rights District
Lyric Theater
Regions Field
Railroad Park
As a student at UAB, you'll benefit from the University's many connections. Thanks to the partnership between the university and the city of Birmingham, UAB students have access to internships with more than 900 of Birmingham's employers.
If you're looking to start your own business, there are spaces for innovation and entrepreneurship on campus.
In fact, more than 18 student-led companies have been generated through collaborations with the Collat School of Business and the Innovation Depot!
5. A beautiful, urban campus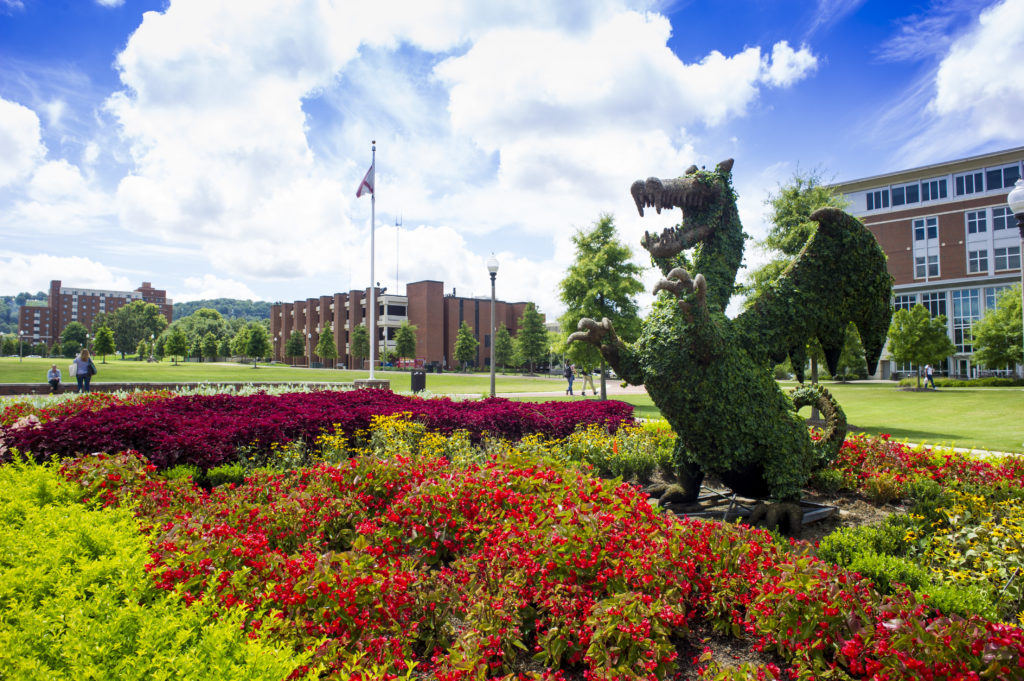 Beautiful buildings and endless greenery make UAB's campus your oasis. With over 4,000 trees and covering 100 blocks in the middle of the city of Birmingham, UAB is the perfect blend of breathtaking nature and bustling city life.
From accommodation and restaurants to sports facilities, libraries and laboratories, you'll find everything you need and more on campus.
Still, UAB is growing to offer even more on-campus resources in the coming years.
The university is expanding its borders, funding more than 10 new construction projects including refurbishments for the schools of arts and sciences, business, nursing, and medicine.
There are also plans for additional recreational facilities, including a track and field venue and a renovated soccer stadium.
You may also like to read about the real US university experience.
Follow us on Instagram or check out our YouTube videos.
Want to study at UAB? Click here.