7 reasons Birmingham is a rising US travel destination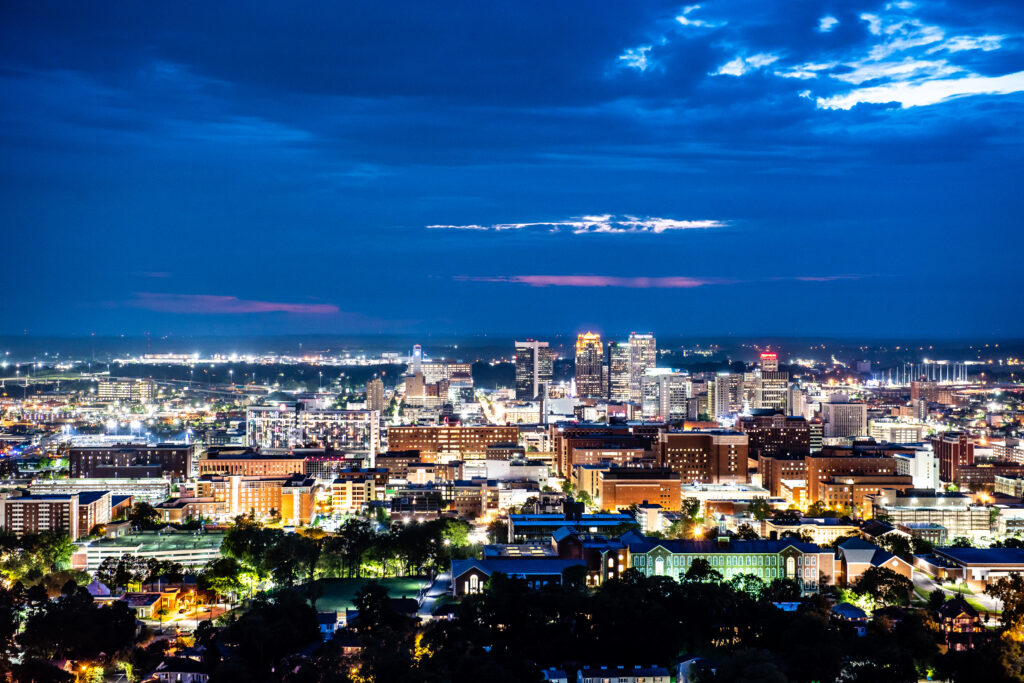 Every year, Birmingham, Alabama gets more and more international attention as both a travel and career destination. However, you may be less familiar with it than you are with some other major cities in the US. In this blog, we'll explore the food, arts, culture and history that makes Birmingham one of the US' hidden gems.   
1. A vibrant art scene
 Whether you're looking for live theater, art galleries, film festivals or even murals, it's hard to beat Birmingham's creativity. Birmingham is known for its rich culture, with museums like the free-to-the-public Birmingham Museum of Art and cultural festivals such as the Sidewalk Film Festival and the Magic City Art connection. 
2. Exciting musical acts
A long list of musical legends got their start in Birmingham, including Wayne Perkins, Nat King Cole and The Rolling Stones' Chuck Leavell. Whether you want to see someone before they hit it big or catch one of today's headliners, we have plenty to offer in Birmingham. View shows, live music and movies at the Alabama Theater in downtown Birmingham, or see major musical acts like Lord Huron, Kacey Musgraves, Maggie Rogers and Iron and Wine at Birmingham's famous Iron City venue.
3. Food worth writing home about
The South is known for good eating, and Birmingham is far from an exception, boasting five-star eateries of every type at an affordable price. From barbecue and soul food to Chinese and Italian, you're sure to find the perfect eatery for you.
In 2017, Food and Wine magazine announced they would move their headquarters from New York to Birmingham, a sign of the city's relevance in the food world. Highland Park is particularly known for top food spots, including the award-winning Highlands Bar and Grill. In 2023, two Birmingham restaurants were in the finals for the prestigious James Beard Awards.
4. Sports for all seasons
Explore Birmingham's active sports scene, from college sports to professional leagues. Birmingham has city teams for baseball, basketball, hockey, soccer and American football. Catch a game from the Barons (baseball), the Bulls (ice hockey), the Birmingham Legion FC (soccer) and more, or go to a Blazer game to watch one of the University of Alabama at Birmingham (UAB)'s highly ranked teams.
In July of 2022, Birmingham even hosted the World Games, an international event recognized by the International Olympic Committee. UAB students and faculty, as well as members of the local community, played an active role in making the World Games possible, hosting athletes from around the world and providing everything from medical support to creative talent.
5. Breathtaking parks and trails
Whether you love to hike or just want a great picnic spot, Birmingham has just the place for you. Explore places like the Vulcan hiking trail just off of UAB's campus, or Ruffner Mountain, the US' second-largest nature preserve and only 10 minutes from UAB. Or spend a relaxed evening at Avondale Park, a massive 37-arce featuring a lake and amphitheater, or at one Railroad Park's regular movie nights. Red Mountain State Park includes a variety of trails at different levels, but is especially known for its treehouses, climbing tower and even zip-lining – making it the perfect option for anyone looking for adventure.
6. Pivotal locations in US history
Birmingham is a key location for the American Civil Rights movement, where Black Americans fought racial segregation and discrimination. Discover Birmingham's rich history and learn about local heroes such as Rosa Parks and Martin Luther King Jr. at the Birmingham Civil Rights Insititute and other museums throughout the city. Visit Kelly Ingram Park to view powerful monuments to the fight for civil rights and honor both victims and lesser-known heroes.
7. Affordability
Even as an emerging travel destination, Birmingham is also considered one of the most affordable cities to live in the United States. In 2022, Porch named Birmingham the No. 2 city where your dollar goes the furthest.
The city also has an extensive, affordable bus network for easily getting around without a car. UAB students even have free public transportation for designated routes around the city, including to a variety of shops and markets.
Birmingham residents and tourists alike can take advantage of a vibrant and growing local community without having to worry about overspending to enjoy living in the heart of the city.
Interested in Birmingham? Consider applying for UAB. To learn more, check out our blog on why you should launch your career at UAB.
Ready to apply? Click here to learn more.