5 reasons why you should launch your career at UAB
INTO The University of Alabama at Birmingham gives you a fantastic location to earn your degree and jumpstart your budding career in many in-demand industries like business and entrepreneurship, computer science, public health, nursing and more.
As a city that integrates with the university to value health, entrepreneurship and technology, Birmingham will help you soar towards a bright future across enterprises.
Whether you're looking to find a job close by, venture out to other parts of the US or return back to your home country, we will put you on the right track for your destination. Read on for five reasons why you should begin your career at UAB.
1. Earn your degree from the No.1 young university in the US and top 12 university worldwide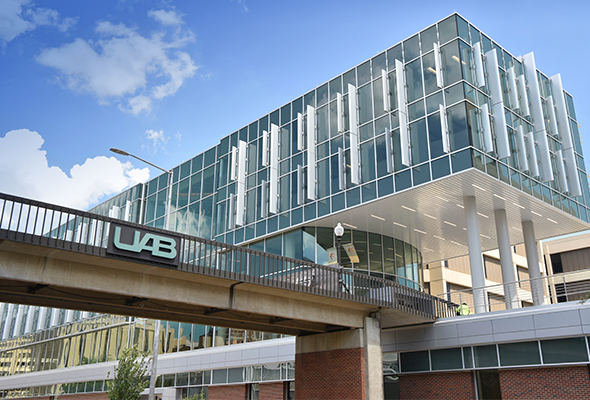 There's a reason why Times Higher Education World University Rankings crowned UAB with this honor. The university boasts $527 million in research awards and $7.15 billion in annual economic impact.
Our commitment to diversity shines through with an on-campus community that represents 1,000+ students from more than 100 countries.
UAB prioritizes discovering solutions to today's big issues; it's no wonder that 7,000 undergraduate students and 7,166 graduate students are involved in research. On that note, undergraduate students enjoy high research-placement rates which translates to on-the-job experience before entering the real world
2. Channel your entrepreneurial spirit at the Innovation Depot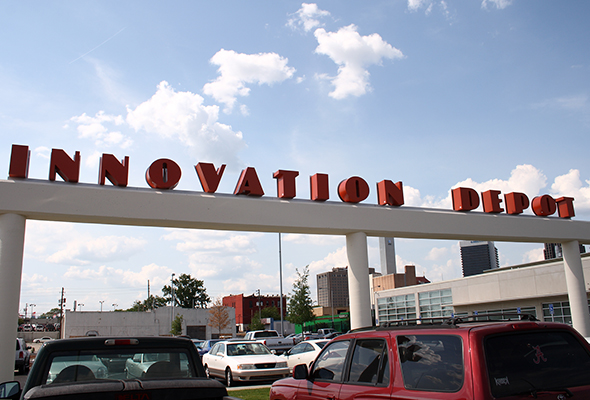 If you're an ideas person who wants to learn how to turn those lightbulb moments into real products, there's no better place than UAB.
The university is a founding partner of the Innovation Depot, the largest high-tech incubator in the Southeast, allowing you to have exclusive access to the iLab's. The space can help cultivate your creativity to produce prototypes and connect you with industry leaders, helping you take actions towards getting your product market ready.
Best of all, this isn't just a place to practice business without seeing real-time results. The Innovation Depot has experienced an economic impact of more than $2.65 billion in the past five years.
Besides that, you'll be fine tuning your business prowess in a city that was named among the top 50 best places in America for starting a business by Inc.
3. Postgraduate potential in Birmingham and beyond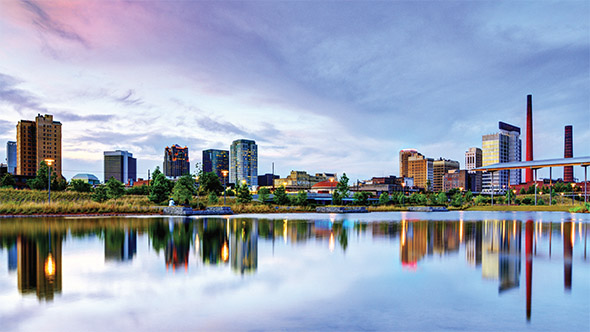 You don't have to wonder how possible OPT authorization really is. UAB currently has 234 OPT authorization holders. There's great comfort in knowing that there are many other international students like you who have gone through the OPT process before and can walk you through the steps it takes to apply and find employment.
Go around and ask your #INTOfriends on campus to get tips and advice when the time comes
4. Find a startup job in the tech hotspot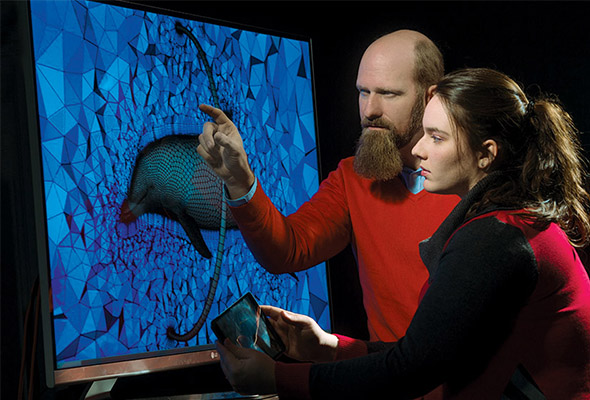 Many recent grads find value in getting jobs at startup companies since you can wear a lot of hats. You'll be able to add a lot of skills to your resume that would normally take longer at a larger company with more corporate hoops to jump through. Birmingham has seen startups like Shipt, a grocery delivery service, as well as Daxko, a health organization software, take off and take up sought-after spaces in the city.
Explore Birmingham's variety of startups and see if this kind of experience would help you get you where you want to go in your career.
5. Join our powerful alumni network
Watch our video and hear alumni success stories for yourself.
You may also like to read our others blogs like: 10 steps to becoming a Birmingham local or 5 reasons to choose INTO UAB.
To stay up to date with what's going on in center, follow us on Instagram, Facebook or check out our YouTube videos.
Want to study at The University of Alabama at Birmingham? Click here to learn more and apply for a course.