360 virtual tour: explore stunning Saint Louis University
When you decide to study abroad, sometimes visiting the campus before you start isn't easy.
At the same time, you want to see your future dream university before you move there. Well, we have great news! Saint Louis University (SLU) has just unveiled a virtual reality tour.
The virtual tour shows you 360-degree views of the best spots on campus, led through at your own pace by the same students you'll meet at SLU.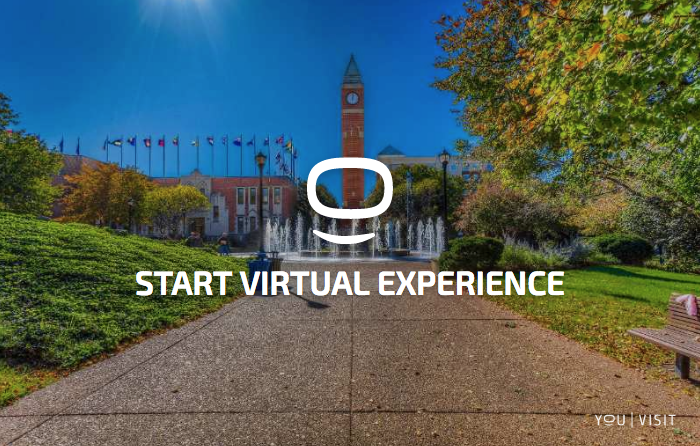 Instead of just following the tour guide, you can choose your own adventure with virtual pin points.
Wander through academic buildings to see what your classes would look like for yourself, and then visit your soon-to-be residence halls.
You can even check out the dining and athletic facilities for a taste of daily life as a Billiken.
Explore your classrooms and study spaces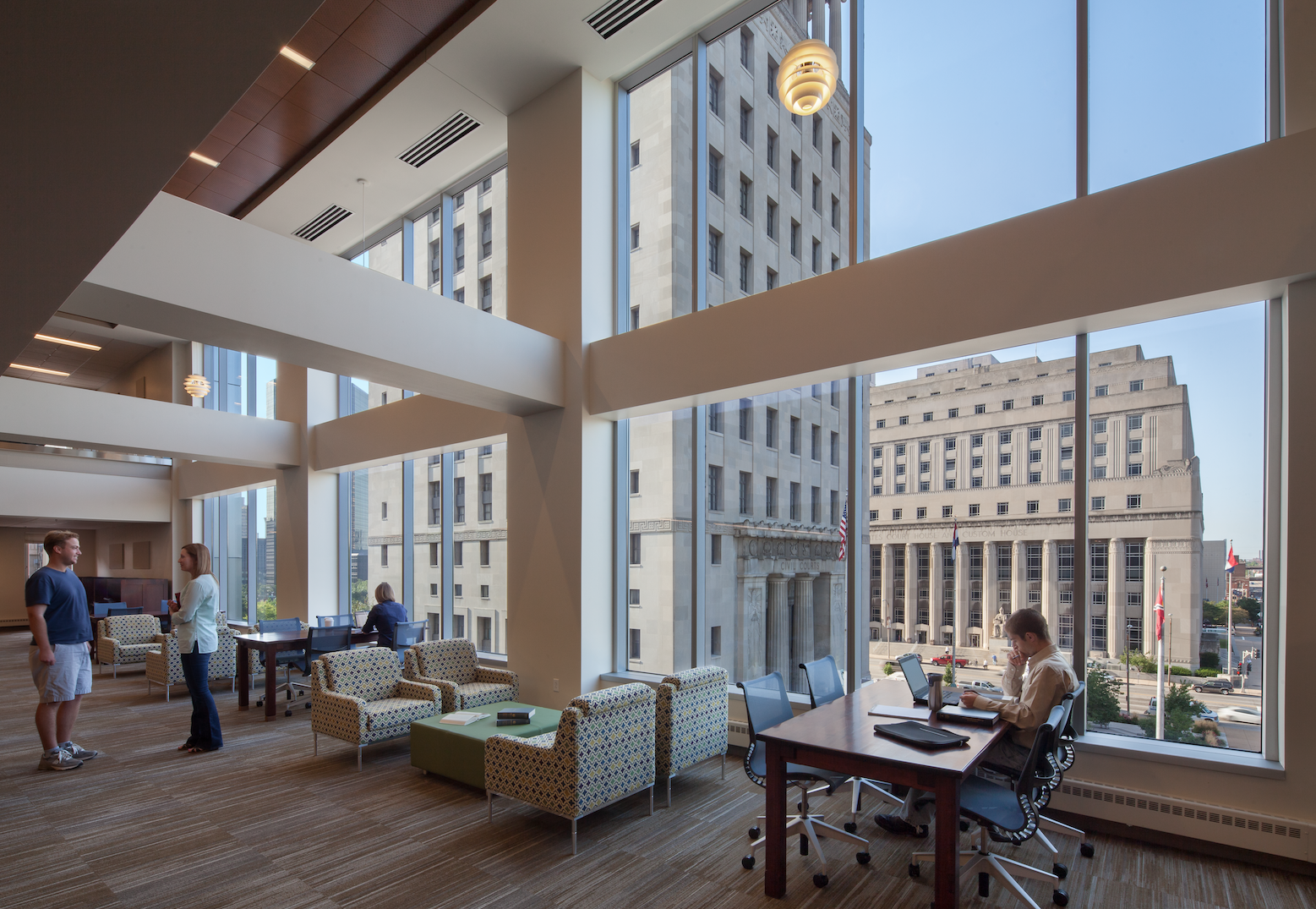 Many of the academic programs at SLU rank among the best in the country.
The tour will take you inside SLU's academic buildings, from the business school and an engineering lab to a medical classroom and a mock courtroom.
You'll also be able to visit Pius Memorial XII Library – home to SLU's brand new Academic Tech Commons.
Students from nearly 80 countries study at SLU, and this tour will take you inside the Center for Global Citizenship and INTO SLU Center – two spaces on campus dedicated to promoting cross-cultural awareness and collaboration.
Top tip: Send specific stops to your friends and family.
If you're interested in a business program, why not send them to the Richard A. Chaifetz School of Business stop or share it on social media?
Take a look around the campus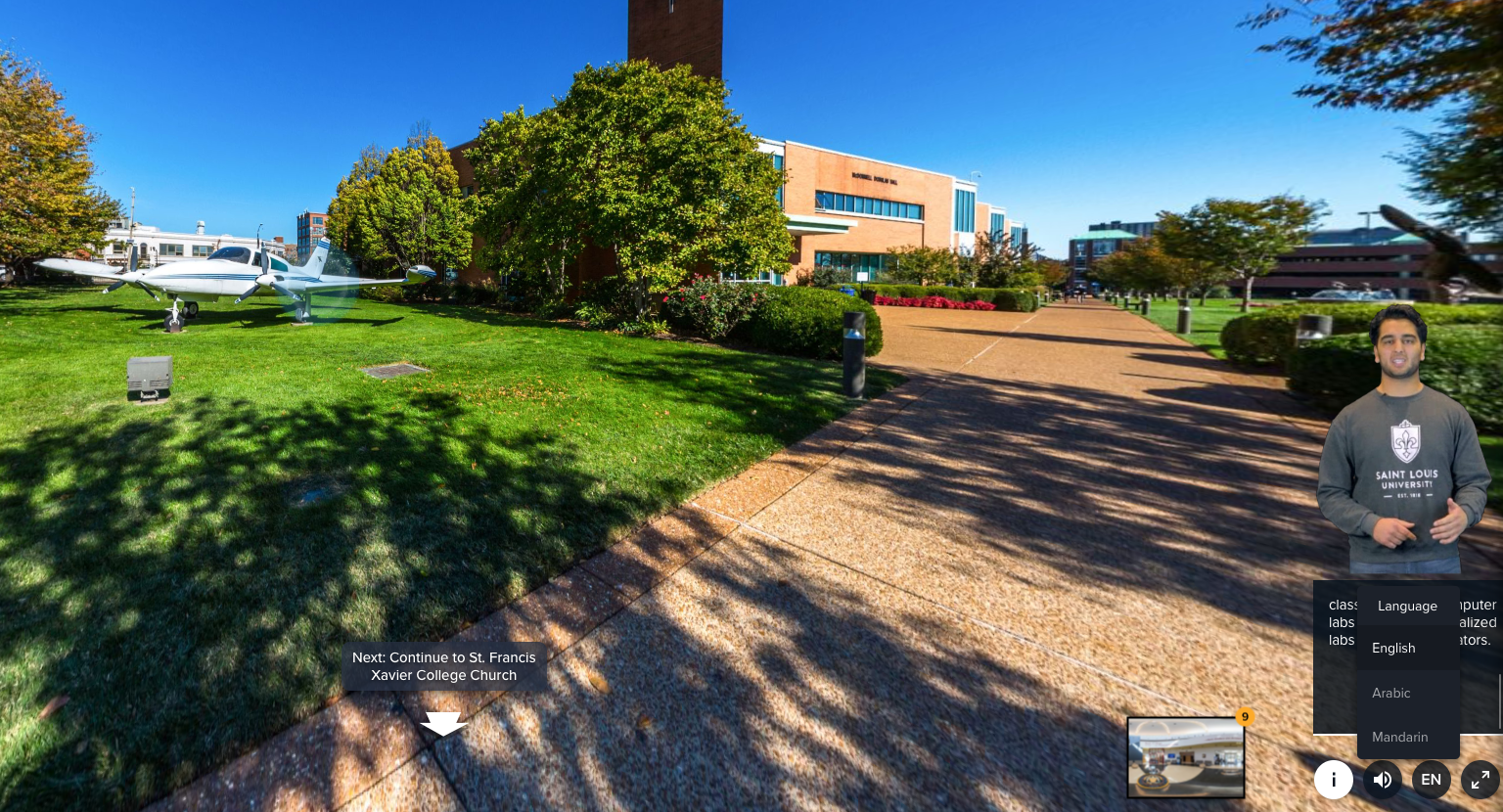 The campus is full of open, outdoor spaces to relax in, such as the quad, Lipic Clocktower Plaza and the Dolphin Pond. An oasis in a metropolitan area of nearly 3 million people! See some of the places students play Frisbee or catch up with friends.
Take a peek inside a residence hall or look around the Grand Dining Hall where you'll eat most of your meals. Make your way to SLU's places of worship, like St. Francis Xavier College Church. Check out Chaifetz Arena, home of some of SLU's Division I sports teams, or the Simon Recreation Center where students work out.
Explore where you'll live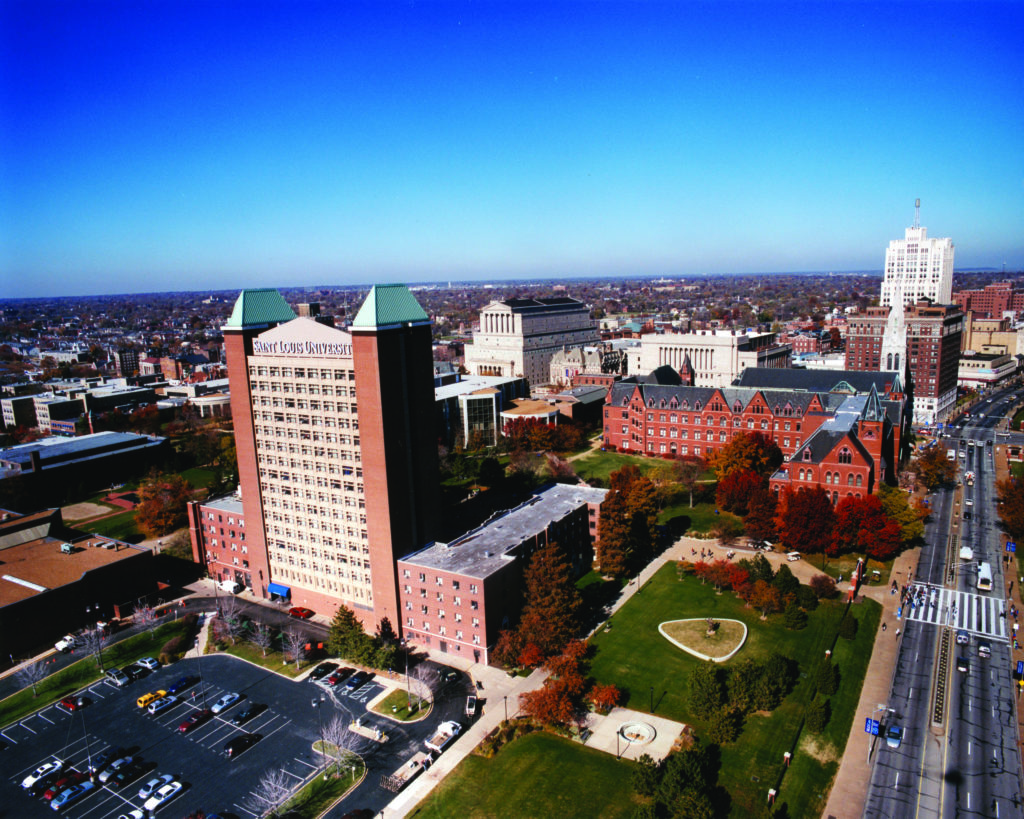 Although the University offers a vibrant urban setting, it's just steps away from some of St. Louis' top cultural attractions.
The virtual tour will even give you a glimpse at life off campus in the city.
Take in 360-degree views of Forest Park – larger than New York City's Central Park – as well as Busch Stadium, home to the 11-time World Series champion St. Louis Cardinals baseball team.
How to access the tour
Go online or download the app on your phone or device. Booking your own private virtual tour is as easy as plugging in your headphones and opening the YouVisit app!
The app is free and, once downloaded, can run without Wi-Fi. The tour is available in English, Arabic and Mandarin. Just choose the language you want in the bottom right corner of the tour.
So, get ready to discover SLU and download the app!
Go to the Apple or Google Play store on your phone
Search 'Saint Louis University virtual tour'
Download the app and enjoy!
Head over to our website to discover more about INTO Saint Louis University. 
If you're thinking about studying in the US, you may also like to read our guide to US currency.  
Feeling social? Connect with other students at INTO SLU and follow us on Facebook, Instagram and Twitter.