From Panama to New York: Marisol's Hofstra University Experience
In just a short train ride from New York City, students from Hofstra are immersed in the nation's top businesses and leading industries. As the city provides numerous career opportunities, you can find endless support and connections right on Hofstra's campus.
Marisol from Panama is a student that is taking advantage of these opportunities by moving to New York and studying to pursue her future career. She is currently enrolled in an INTO pathway program at Hofstra University to continue to study for a master's degree. Marisol talks about her goals, the importance of the English language and what the community of Hofstra means to her.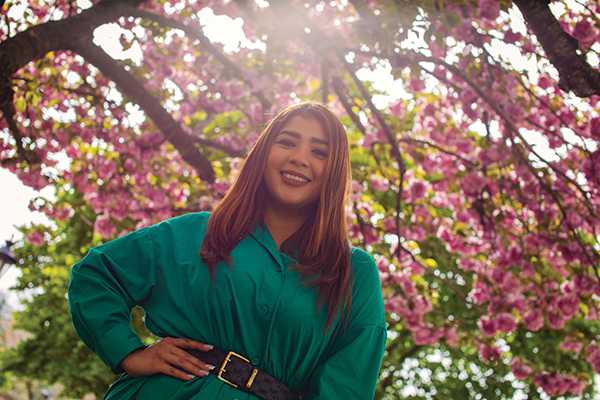 For Marisol, studying in America has helped her develop her English language skills. Hofstra was a great starting point because she could improve her speaking and writing abilities with those around her. As Marisol continues practicing in her program, she knows that this will benefit and help her excel in her degree.
"The community at Hofstra has been really important to me. English is like a universal language. We must learn from each other like speaking in English, writing in English and expressing our ideas in English."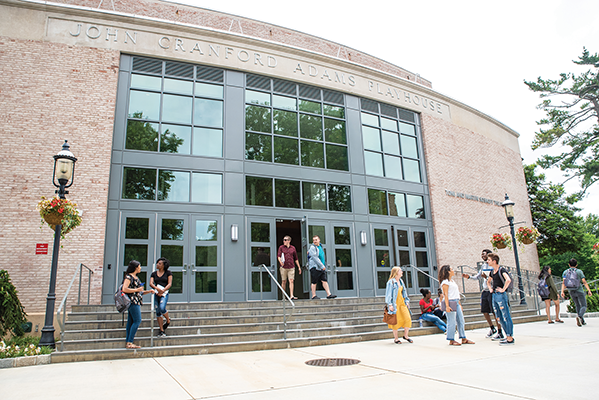 After choosing Hofstra and establishing a community there, Marisol connected with INTO faculty and made long-lasting relationships. She expresses the importance of being part of the pathway program, especially as an international student. You not only get to improve your academic skills, but also learn ideals like cooperation and coordination.
Going beyond and outside the on-campus community, Marisol has had the chance to experience the excitement of traveling to New York City since Hofstra is right around the corner. Though the city is a bustling environment, she can always rely on returning to a pleasant campus.
"The city can be beautiful but also chaotic. I think Hofstra University has a good location because you can be in the city and then come back to the place that is Long Island. It's important especially if you are a student."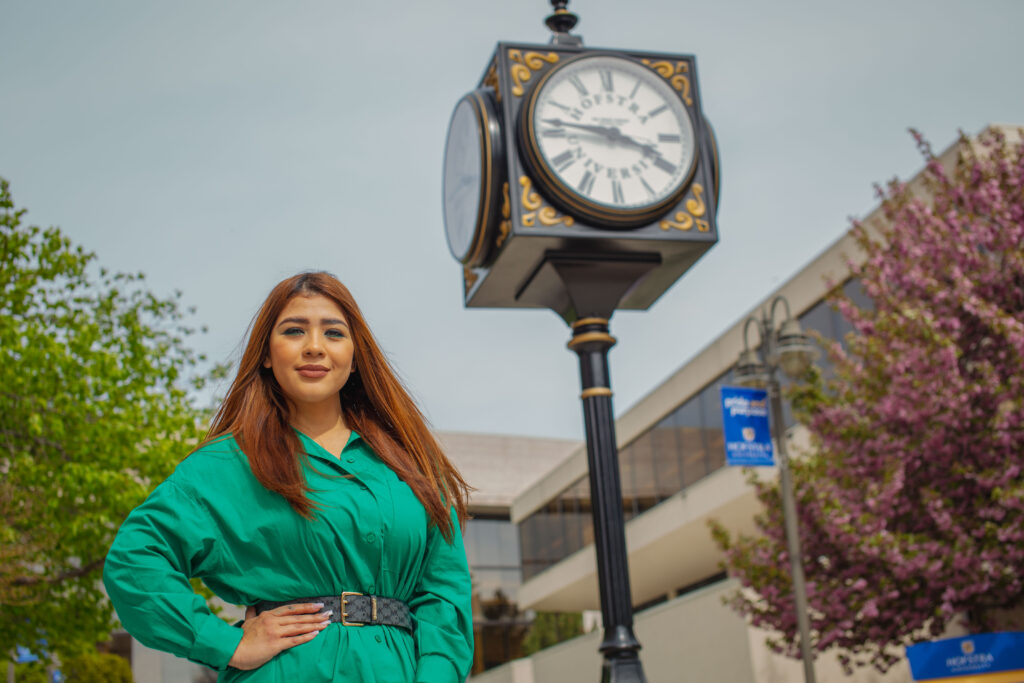 Once Marisol graduates from Hofstra University, she plans on bringing the knowledge she learned in the US to the students in Panama.
"I think the future of students in Panama need to know about the abilities of critical thinking that we have here in the United States."
Check out this video to learn more about Marisol's time at Hofstra.
To keep up to date with what's happening at Hofstra, follow us on Facebook and Instagram!