5 reasons to study at Hofstra University
Come study at Hofstra University to get the best of campus life next to the city lights. Hofstra is just 45 minutes from New York City, ranked the most influential city in the world according to Business Insider. 
Our faculty are industry leaders. Work experience is built into our programs to prepare you for the future. You'll graduate with the inside scoop in your industry and the latest skills for your career.
Here are 5 reasons to study at Hofstra University:
Graduate from world-class, industry-led programs
Jumpstart your career at Hofstra
Close to The Big Apple (New York City)
A powerful alumni network
Connect with your campus community
1. Graduate from world-class, industry-led programs
You'll be ready for your career the minute you step off the graduation stage at Hofstra. Some of our top programs include business, engineering, computer science, medicine, education and law.
The Lawrence Herbert School of Communication
Our school of communication is a dynamic learning environment. Learn about television, journalism and digital communication from experts who've worked for major national and international media outlets.
#13 in communication and journalism (top 5% of all communication and journalism programs) College Factual 2021
#29 in public relations and advertising College Factual 2021
#15 highest paid grads in radio, television, and digital communication College Factual 2021
Frank G. Zarb School of Business
Our business school is a new 52,000 sq. ft. building to study in with one of the largest academic trading rooms in the nation. Come trade like the pros on Wall Street with our 34 Bloomberg Professional terminals.
We feature a behavioral science and market research lab with the latest technology and a student-managed investment portfolio of $100,000. Learn the right way to invest.
#70 in finance and finance management College Factual 2021
#69 in marketing College Factual 2021
#96 highest paid grads in finance and financial management College Factual 2021
Fred DeMatteis School of Engineering and Applied Science
The DeMatteis School has degrees in computer science and engineering. Join our featured labs like aerospace and mechatronics. Discover the latest tech for conducting your research with our faculty.
#33 best undergraduate engineering programs (non-doctorate) U.S. News & World Report 2021
#5 highest paid grads in engineering science College Factual 2021
#32 highest paid grads in computer engineering College Factual 2021
#36 highest paid grads in electrical engineering College Factual 2021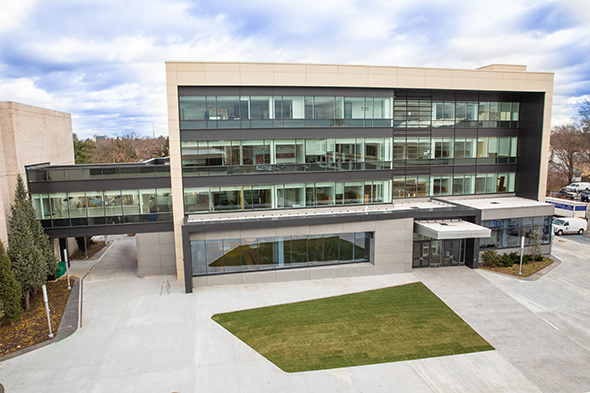 2. Jumpstart your career
At Hofstra, our schools have career programs to prepare you for the modern workforce. In our class of 2018-19, 71% of graduates held an internship during their Hofstra experience. 91% got jobs within 6 months of graduation.
You can get ahead in the job market with our corporate partners:
The Co-Op program for engineering and computer science gives you the opportunity to complete a six-to-eight-month internship in your junior or senior year. You could intern with with one of 180+ corporate partners including companies like Lockheed Martin, 3M, Bank of America and Google.
More than 80% of our students who graduated and completed the Co-Op program have received job offers from their internship companies.
Similarly, The MBA Co-Op program has you complete a six-month paid position with leading corporations in New York City or Long Island.
The business school features a partnership with IBM Global University that gives you access to certifications for in-demand digital skills like AI, blockchain and decision sciences.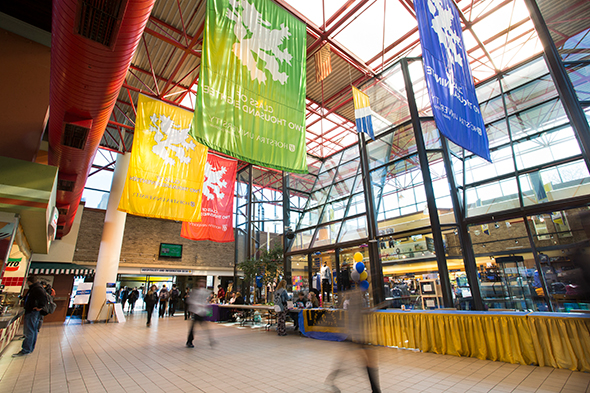 3. Close to The Big Apple (New York City)
If you come to study at Hofstra near the big city, you can enjoy its offerings of world famous tourist attractions. Enjoy a day of sightseeing on a boat tour to the Statue of Liberty or buy a skip-the-line ticket to go all the way to the top of the Empire State Building. You could ice skate in Rockefeller center or take a stroll in Central Park.
New York City is the perfect place to take in a museum or a great musical. The Metropolitan Museum of Art (The Met) has one of the largest collections of art in the world. The Museum of Modern Art (MOMA) has one of the best collections of modern art. Other great museums include The Guggenheim and Whitney Museum of American Art.
When the sun goes down, the bright lights on Broadway shine. You won't have experienced the big city till you see a Broadway show. Go see a classic like Phantom of the Opera, Cats or The Lion King. Get tickets to see more recent smash hits like The Book of Mormon or Hamilton.
New York City is full of people from cultures in Europe, Asia, the Caribbean and Africa. If you're missing home, the city has five-star food from all over the world. Chinatown in Manhattan has some of the best Chinese restaurants in the US. Take the subway to Flushing, Queens for a mix of Korean and Vietnamese restaurants and shops. Other neighborhoods include Little India in Queens, Little Colombia in Queens, Little Italy and Koreatown in Manhattan. There's something for everyone in America's largest, most diverse city.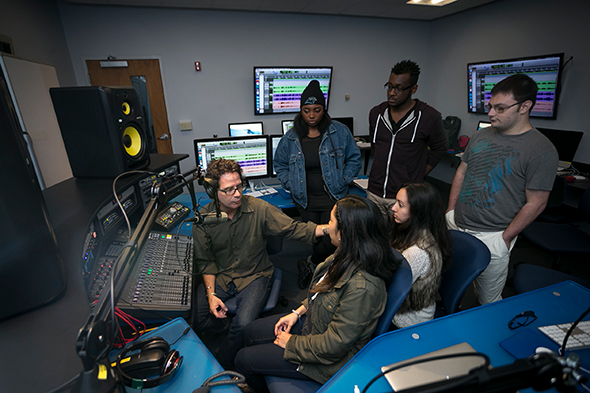 4. Build your network
When you study at Hofstra, our exclusive alumni network of 136,000+ people in over 100 countries will get you connected with professionals who have your dream job. The faculty at Hofstra have held senior or executive positions in their fields and understand how to prepare students for successful careers.
New York City is home to over 60 Fortune 500 companies, more than any place in the world. You can see why it's named the most influential city in the world. Get a great internship in the big city and make lasting connections to support your career path.
Dream big for big careers. Hofstra alumni include renowned film director Francis Ford Coppola, actor Christopher Walken, former CEO of Nasdaq Frank G. Zarb, former CEO of Marvel Studios Avi Arad and VP of digital transformation at Boeing Michael Delaney.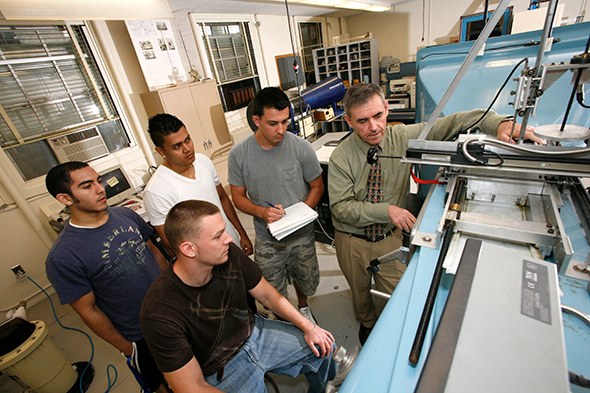 5. Connect with your campus community 
Hofstra's advantage is the small school feel with the big city right at your doorstep. Student Services makes sure you have the support you need to stay healthy with our fitness, health and counseling center.
Through the Office of Student Leadership and Engagement, you can get involved in service initiatives or student organizations. Work for a cause that is close to your heart or meet friends with shared interests.
Diversity and inclusion are core values at Hofstra. The university earned the top ranking from the Campus Pride Index for creating an LGBTQ+ inclusive environment for students, staff, faculty, and administrators. Check out the news here.
The Intercultural Engagement and Inclusion Department works with our Chief Diversity and Inclusion Officer to put together educational programs on topics related to race, colonial history, and international cultures. Check out past and future events here.
If you'd like to find out more about applying to Hofstra, read our 8 steps to applying to a US university.
Find out more about Hofstra University on our website.
To keep up to date with what's happening at Hofstra, follow us on Facebook and Instagram!
Connect with other students sharing their stories from INTO on YouTube, Facebook, Instagram, and Twitter