Meet Virginia, a Kenyan global affairs student in Washington, DC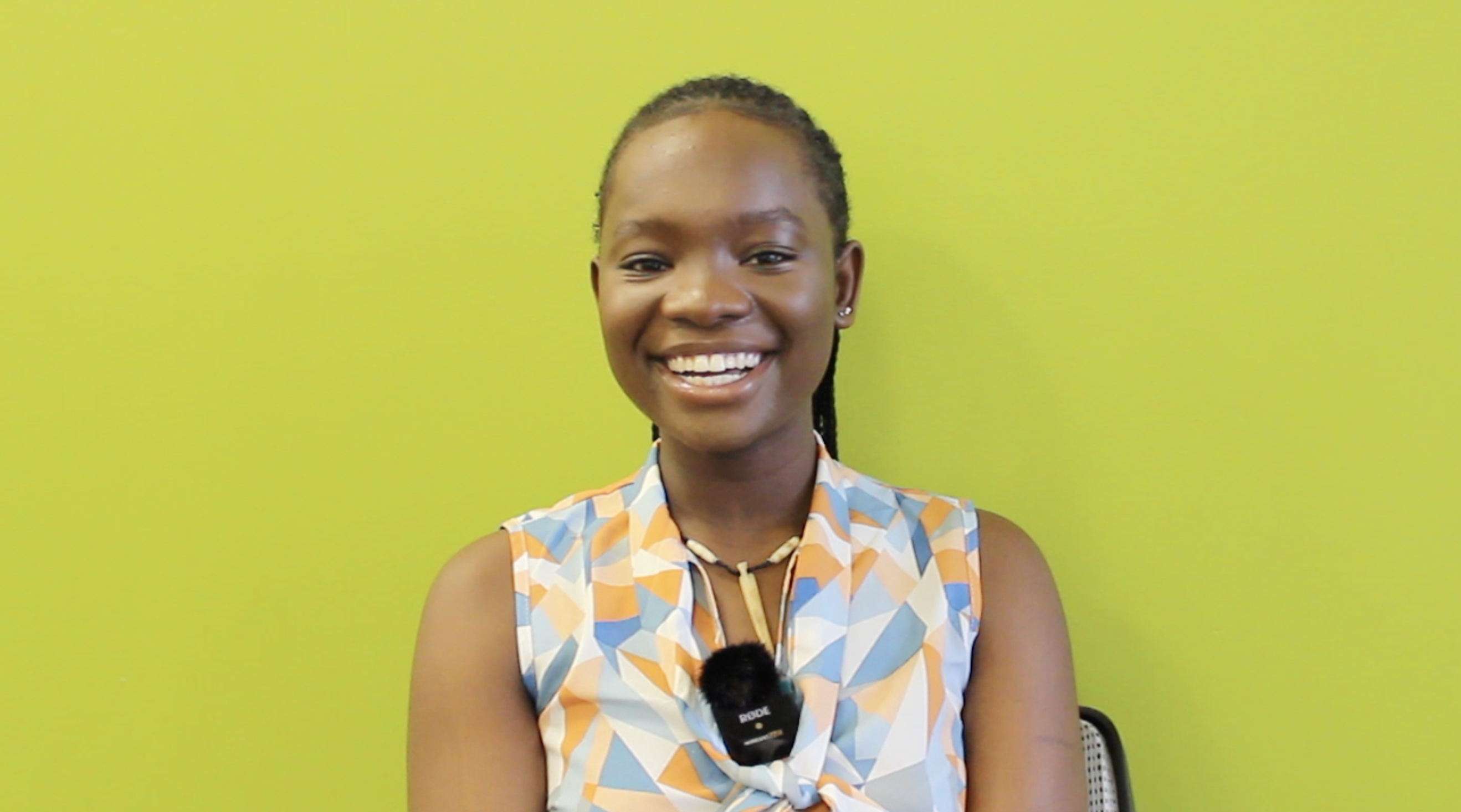 Only a quick train ride from the United States capitol, Washington, DC, George Mason University is an ideal location for anyone looking to be involved in global politics and government. We spoke with Virginia, a global affairs student at Mason's Schar School of Policy and Government originally from Kenya, about her time at Mason, journey to studying in the US and plans for the future.  
How did you end up studying in the US?  
My sponsor is MPESA Foundation, based in Kenya. They sponsored me all the way through high school and university due to good performance. They have sponsored so many Kenyans. I would like to say thank you for this opportunity because I didn't know what I was going to do after I finished high school. But with this sponsorship, I've been able to come to America, which is a dream. I never knew I would come here. And I've been able to pursue my major, which is Global Affairs. It helps me go back to my country and make a difference. This has been an amazing opportunity, and I feel blessed to be here.
What led you to choose Mason? 
When I applied for colleges in the US, I had applied to five different colleges, but I looked at Mason and Mason is close to DC. That is one of the major reasons why I applied, because I knew being close to the capital of America was going to give me more opportunities like working and internship.
How has it been studying in the US? 
INTO Mason helped me get integrated into American culture. Coming to INTO Mason, I had to spend one year learning about American culture, a bit about the politics and how what to expect when you join college. It makes it easy for me to connect when I'm in college and to be integrated.
How has your Mason experience been so far? 
Mason has amazing professors. They are willing to help you learn and they are always available in case you need help. Mason has every facility you can think of to help you with your mental health, to meet other people who are like you, or to help you learn and be able to maximize on your experience in Mason. The students here are so nice and so welcoming. I've been able to learn that it's okay to ask for help, you don't have to do what you're doing by yourself.
Mason has helped me broaden my perspective on culture, languages, because before I came here, I only knew English and Kiswahili and the food that I'm used to eating back home. But coming here, I got to meet so many people from so many different countries. My roommates during my freshman year, they were from Japan and Pakistan and India. It has been an amazing experience.
What are your plans for the future? 
I want to become a humanitarian – I want to go back and help African countries, not just Kenya. If I can eradicate poverty, I want to ultimately do that. I want to come up with ways to help people who are suffering with poverty, those people who are living below the poverty level to be able to at least not sleep hungry or not go the whole day without having something to eat.
Want to learn more about George Mason University? Click here to learn more about the university's programs and even apply for a course.
You can also learn more about Mason's opportunities for politics and international relations here.
Washington, DC is also a top location for tech and business. Learn more here and explore some high-profile employers with this interactive map.
To stay up to date with student life, make sure you follow us on Facebook, Instagram, YouTube and Twitter!