My first year studying in London
As she prepares herself for Medicine studies at the Royal College of Surgeons in Ireland, Reedhi shares her experiences while studying in the UK…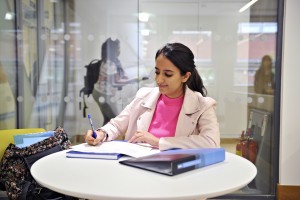 It all started when I received an offer to study at with INTO. It felt like I was on cloud nine."
After that, it was hardly a month before I was leaving for London and that meant I had to soon bid adieu to my dearly loved family and friends.
It was bittersweet leaving home, but the brighter side was to study in a new country and fulfil my dreams.
When I first arrived at London everything was new and alien to me.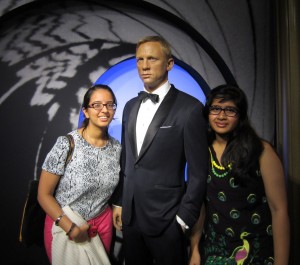 I arrived at the INTO centre and was warmly welcomed by the staff and other INTO students who had already arrived before me.
Soon I made many international friends and in this way I understood and appreciated their cultures.
I have even learnt how to speak some Chinese from my new Chinese friends. They would tease me whenever I pronounced something wrong, but I really enjoy spending time with them.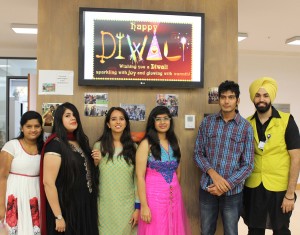 At first I found it difficult to keep up with my studies, but during the course of time I've been able to manage it by getting help from my tutors.
I'm greatly indebted to my mentors and support staff for their unconditional help which motivated me to go ahead.
Sometimes it's hard to concentrate during lectures, as it is fun to chit-chat my new friends, but we all get our heads down and concentrate when exams are on our heads.
We have done many fun-filled activities and trips…
We've made it a tradition of celebrating our friends' birthdays at the end of every month, just by offering a small gift or a mini ice-frosted cupcake to them, followed by a party in the evening.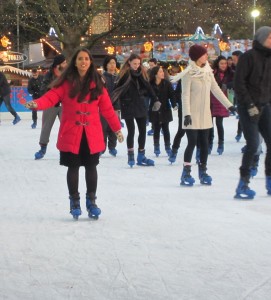 At the start of the winter holidays, I really enjoyed the trip to the Winter Wonderland where we ice-skated merrily to the tune of Christmas Carols.
The trip to the Bath city was one of the most memorable for me.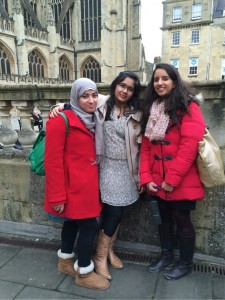 We visited the Roman Baths Museum where we took some pictures with the huge Roman Baths that was built right in the centre. It was really fascinating to learn about the ancient Roman Empire and its rule during the medieval period.
We also visited Stonehenge and I was awestruck when I got to know that people used to perform rituals and magic work over there.
Altogether, I really had a great time.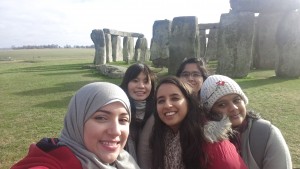 A beautiful quote by Colin Powell, that I very much believe in is, "There are no secrets to success. It is the result of preparation, hard work and learning from failure".
Indeed while studying at INTO I have grown into a mature and confident person along with which I also enjoy the freedom we have as college students.
I feel as if I have become a part of a small family.
Although we have been together only for a few months, I will always cherish these memories of happy moments throughout my life and I am looking forward to celebrating our successes with new "family" in the months to come!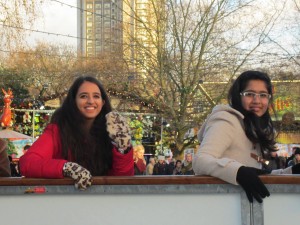 Read part two of Reedhi's story, where she tells us all about her experience at medical school. 
Want to study medicine? Check out these courses: International Foundation in Pharmacy, Health and Life Sciences at INTO Univeristy of East Anglia, International Foundation in Biological and Biomedical Sciences at INTO Newcastle University or International Foundation in Pharmacy at INTO Manchester. 
To stay updated with student life, follow us on Facebook, Twitter, YouTube and Instagram. Or to speak to someone about your study abroad options visit the INTO website.