A week in the life of a medical student
Luke, has previously told us about life as a medical student and why he loves studying in London.
London's busiest medical student, breaks down his week.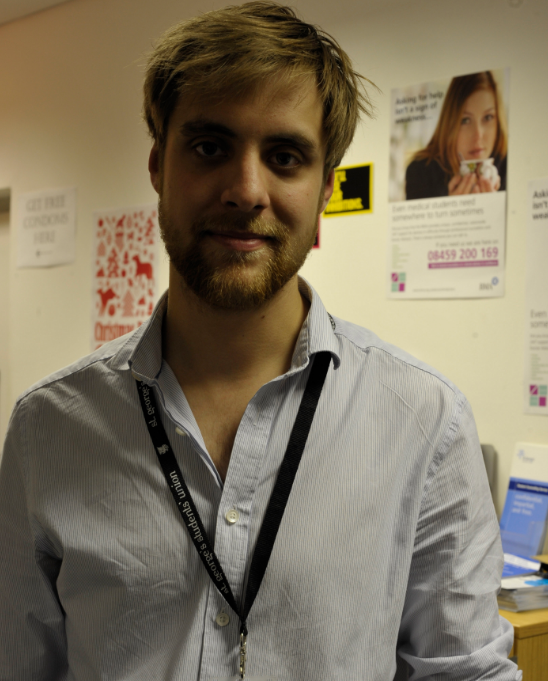 As a 4th year, I am on clinical placements (each lasting 6 weeks). This is an example of a week on my psychiatry attachment in Richmond:
Monday – I spent the morning with a consultant psychiatrist meeting patients treated for depression, bi-polar disorder and schizophrenia. I then spent the afternoon with the social workers on the team learning about the different types of financial, housing and social support these patients need. In the evening I hit the library and read up on some of the cases I had seen.
Tuesday – Another morning in the Richmond clinic with the consultant, he quizzed us in between patients about what we had learnt the day before. In the afternoon we went on a couple of home visits to check up on socially isolated patients. In the evening I finished my psychiatry essay and caught up with my housemates.
Wednesday – Lectures in the morning. There I learned about drug treatment for psychosis and personality disorders! As always, I have the afternoon off for sports, this means a quick cycle to Chiswick for a couple of hours of rowing on the Thames. After all of this I spent a well-earned evening with the boat club in the Student Union bar.
Thursday – Psychiatry presentations in Tolworth hospital in the morning. It's interesting to hear Consultant psychiatrists present difficult cases, how they diagnosed and then treated these patients. Then back to Richmond with our consultant for an afternoon clinic.
In the evening I had to catch up on Students' Union business, so I took a quick underground ride into central London for a meeting. Once business was over we all headed out for curry.
Friday – I taught clinical skills in the morning to first years, it's fun. In the afternoon I have a scheduled visit to the addiction center at Springfield hospital as part of my psychiatry attachment. Later in the evening I worked a shift in the Student Union bar to earn some extra pocket money.
Saturday – Up at 6am to drive to Cambridge with the rowing team. I Raced in Cambridge winter head with 350 other university crews, it was a great experience.
Sunday – Time to relax!!!
Read part one of Luke's blog post.
If you're interested in learning about medicine, you may also like: a day in the life of a trainee doctor, Reedhi's experience at medical school or teaching medicine. 
Want to study medicine? Check out these courses: International Foundation in Pharmacy, Health and Life Sciences at INTO Univeristy of East Anglia, International Foundation in Biological and Biomedical Sciences at INTO Newcastle University or International Foundation in Pharmacy at INTO Manchester. 
To stay updated with student life, follow us on Facebook, Twitter, YouTube and Instagram. 
Or to speak to someone about your study abroad options visit the INTO website.