Ice Skating and the City
Ice skating is a tradition that goes back thousands of years. In fact, a study from the University of Oxford puts it as far back as 4000 years ago, when people used smoothed animal bones for skates, instead of the metal blades we're familiar with today.
With December fast approaching, we're seeing outdoor ice rinks popping up in cities across the UK, as Brits embrace the festive season.
Not only is skating a fun way to embrace a winter tradition while you're in the UK, it's also great for bonding with your newfound friends. After all, what better way to bond than by falling into a tangled heap on a cold ice rink together?
At least ten ice rinks have popped up around central London in the past couple of weeks, and our favourite is the beautiful Somerset House rink, which featured in the film Love Actually. Or if you like it extra bustling there's also a pretty spectacular rink at Hyde Park's Winter Wonderland.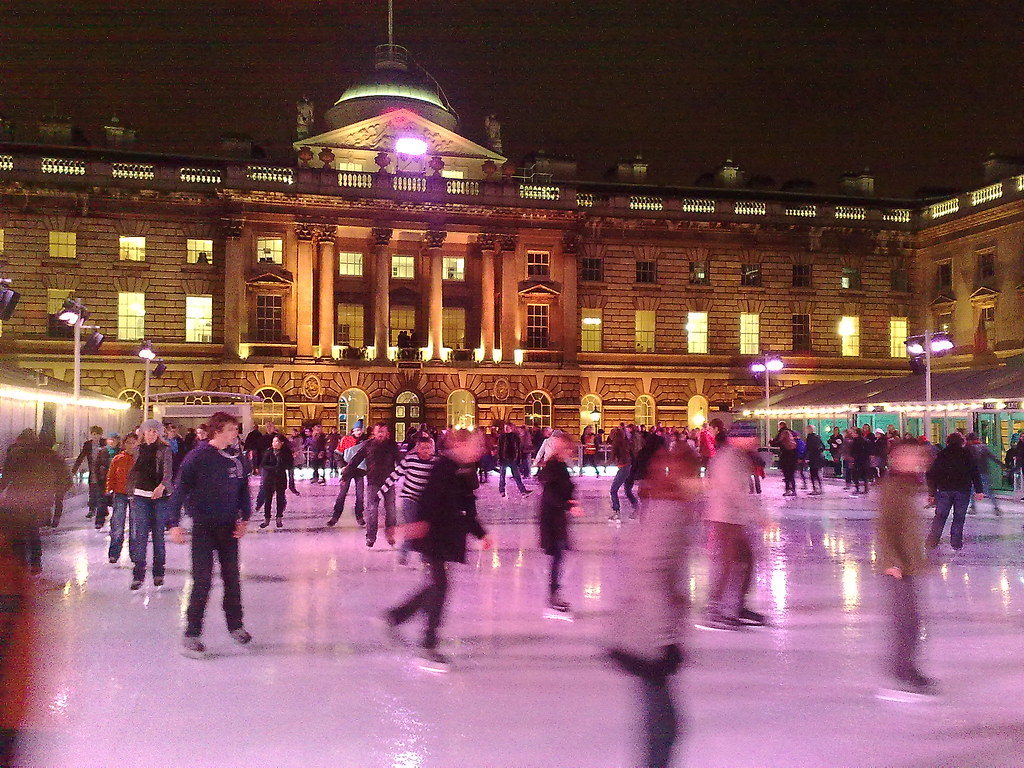 In Newcastle, you can combine a turn on the rink with an educational trip to the city's Science Centre, which is right next door, on Times Square. Or if you're slightly further north in Scotland, Glasgow's George Square ice rink is open from 10am – 10pm, which means there's plenty of time to fit in a quick skate between classes.
Manchester is hosting Spinningfields ice rink in the city's Hardman Square; meanwhile over in Belfast it becomes an all round more serious affair, with an Olympic sized rink for those who have the energy to take it on. And Exeter's ice rink, set in Princesshay Square, opens on 12 December and will form the festive heart of the city's main shopping district – complete with Christmas tree in the centre.
Have you been ice skating at one of the rinks near your INTO Centre? If so, we'd love to see photos – post them to our Facebook page and let us know whether you managed to stay on two feet!