4 students share their tips on how to settle into university life
The first week of university can be a daunting prospect – you have a new home to settle into in a new country, with new friends to meet.
However, at INTO University of Stirling, we do everything we can to ensure you have a smooth start and settle in straight away.
We asked some of our lovely new students about their first few weeks with us so that we can bring you this guide to settling into university life. Here are their top tips.
1. Attend your orientation week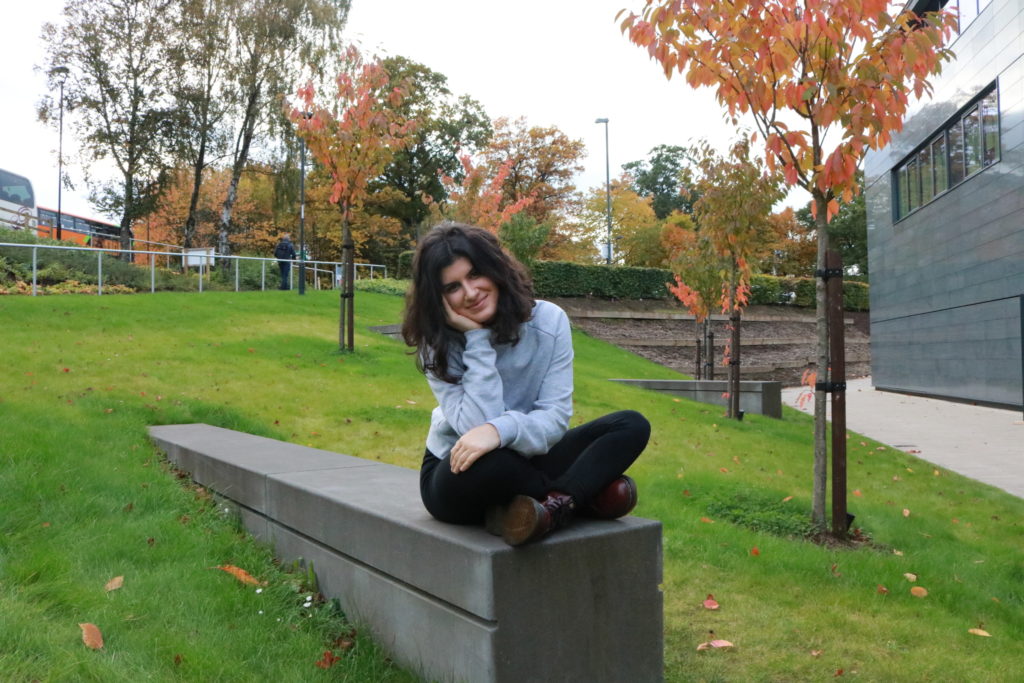 "When I first arrived, I panicked about how huge our university campus is and I thought it would literally take years on end to figure out my whereabouts. But in our orientation week, we were set an 'InstaQuest' to figure out the campus.
Our task was to find specific areas around campus, take pictures of them and share it on Instagram with #intoinstaquest. It was quite a fun and challenging activity, but really the best way to find your way to class!
The staff members here are really friendly, kind and very helpful and so are the teachers, so don't hesitate to ask any questions you may have during orientation week and beyond!" Says Fiona from United Arab Emirates who studied the International Foundation in Media, Humanities and Social Sciences.
2. Put yourself out there to make friends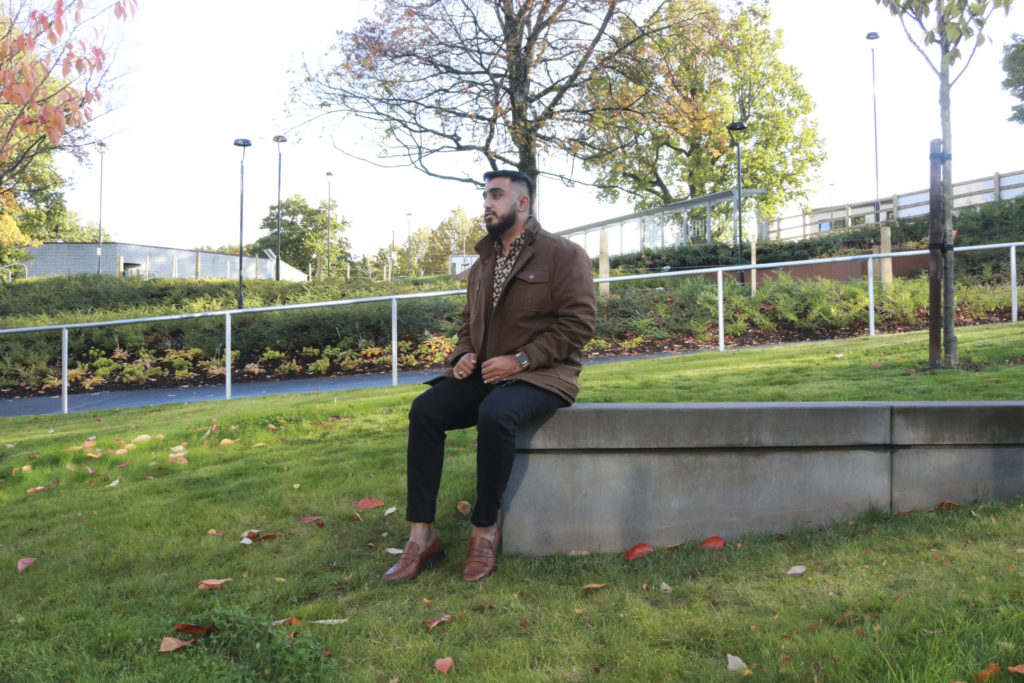 "INTO University of Stirling is an exceptional and international experience for me. It did not only advance my studies and knowledge, but even gave me the chance to grow personally and make friends from across the globe.
The people I've met are amazing and have really helped me settle in here. Stirling is one of the best places to be a student because it's a very beautiful city with amazing places to go. There's always a good place to eat and it's very affordable to live here." Shares Abdullah from Pakistan who is studying an Undergraduate Degree with International Year One in Business, Finance, Economics and Marketing.
3. Make use of the helpful centre staff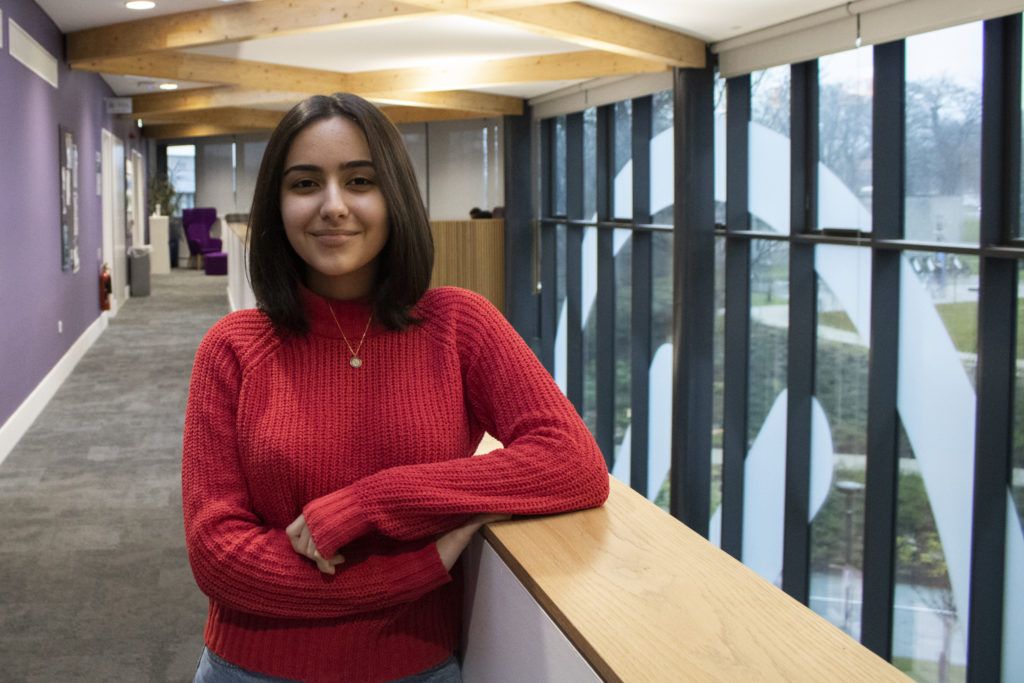 "My first couple of weeks at INTO University of Stirling was hectic to say the least, but in the best way possible. The INTO staff were incredible at welcoming the international students.
They introduced us to the programme, our tutors and they also made fun activities such as the 'InstaQuest' on the third day. The quest allowed me to explore the beautiful campus for the first time and meet some people in the process.
Speaking of the campus, I usually commute to the university by public transport. The UniLink (UL) bus is a fantastic way to commute because it comes every 10 minutes. Plus, students get a discount!
Overall, my experience so far at INTO has been everything I wanted it to be and I highly recommend people who are considering Stirling to go for it. You won't be disappointed because I certainly wasn't." Says International Foundation in Science, Sport, Computing and Engineering student Leen from Syria.
4. Get to know your campus and city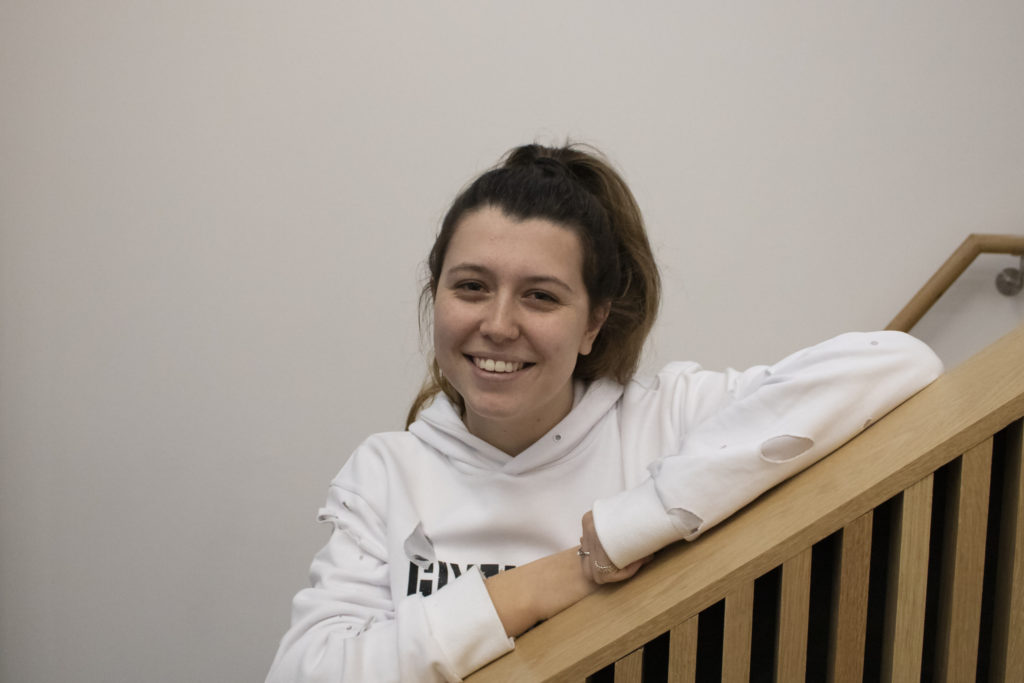 "My first weeks at Stirling have been absolutely wonderful. When moving in, I was nervous about integrating into a new culture and finding new friends. However, I have been able to adjust to my new surroundings with little stress and I have a wonderful group of new friends from all walks of life.
Stirling's campus is one of the reasons why I have found it so easy to settle in as it reminds me so much of my home. One of my favourite things about the campus is the walk around the loch – it's very calming.
On campus, we have a Student's Union that my friends and I have gone to on a couple of occasions, however we mainly enjoy hanging out in our flat and going into town. Fubar, Tingle and Dusk play music that we like and it's not expensive to have a good time.
Every now and then, we also enjoy going out for dinner. We mainly go to a delicious Asian restaurant called Bite East to have a catch up and check in with everyone, just to make sure that we are all doing fine, and no one is feeling homesick." Shares Bethany from Zimbabwe who is also studying an International Foundation in Science, Sport, Computing and Engineering.
To learn more about studying at University of Stirling, click here to visit our website.
You may also like to read Huiying's top 5 tips for learning English outside the classroom or Meryem's 7 reasons why studying in Scotland is amazing.
Don't forget to follow us on Facebook, Twitter, Instagram and YouTube for the latest studying abroad stories in Scotland.