Why Queen's University Belfast is a Great Place to Study Engineering
"Just like any other teenager I was confused about what I wanted to do. But I did realise I like to break things down and try to build them up again. That's what basic engineering is." Says Dennise from Indonesia.
Queen's University Belfast is well known for its engineering courses, and with fifteen different chemical, civil, electrical and mechanical engineering courses to choose from, there's bound to be a discipline that excites you.. In today's blog we meet three INTO Queen's University of Belfast alumni Dennise, Ian and Elizabeth, as they tell us all about life as an engineering student in the UK. Dennise and Ian both began Engineering careers soon after graduation, working as a Design Engineer and Automation Engineer respectively.
Read on further to learn more about what makes Queen's University Belfast the perfect place to study engineering.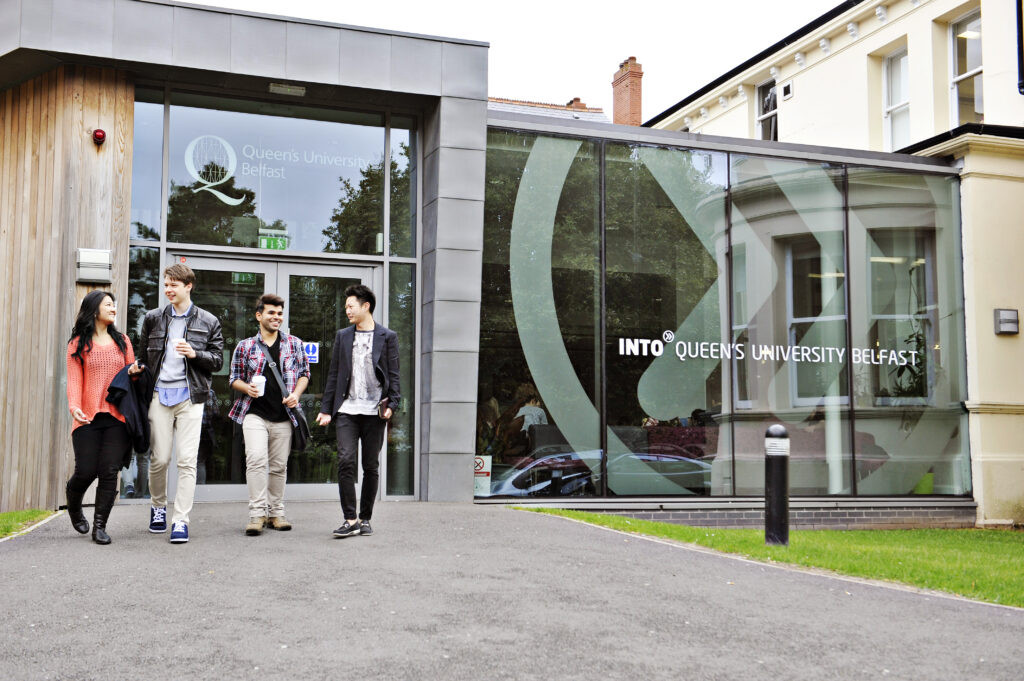 Why Queen's University Belfast?
Belfast is a great city if you are interested in engineering. Recognised as the eighth largest city for aerospace engineering in Europe, the city is home to many different businesses and organisations that directly connects Queen's University Belfast to the engineering sector. Being surrounded by these companies places you at the centre of engineering innovation and development, the perfect backdrop for your studies.
As Dennise explains, "I chose to study abroad based on the university, the course structure and everything. Belfast has a lot of engineering historical background, Queen's understands those engineering cultures and studying here gives you the motivation as well. You're in the engineering city!"
Queen's University Belfast itself a well-respected institution, being a Russell Group University and the 9th oldest University in the UK. There are a whole range of notable Queen's Alumni. For example, Professor Máire O'Neill, who earned her PhD in 2002, has gone on to becoming a leading figure in cyber-security research, has authored two research books, delivered a TED talk, and was even voted British Female Inventor of the year in 2007. Now a professor at Queen's University Belfast, Máire continues to lead research while passing on her knowledge to the next generation of budding engineering students.
Whatever area of engineering interests you, Queen's University Belfast has the facilities and staff to support you on your journey. You'll be able to use a student design studio, a dedicated computing facility and a practical project working environment, giving you the chance to take your education further and practice practical methods with your peers.
Academic and Practical Teaching
"It can be scary asking questions for the first time, but the teachers here are so supportive and always encourage you to ask questions when you're not sure." Shares Elizabeth from Singapore.
There's more to university study than being just academic. Academic skills are incredibly useful for any career, but practical skills are just as important in the engineering field.
Academic skills such as report writing, and team communication are key to a successful career after leaving university. Understanding mathematics and IT systems will strengthen your problem-solving ability in a way that means that you're prepared for anything that may come your way.
Internships are a great way to gain hands-on experience in your chosen specialisation, making your CV stand out amongst the crowd and giving you a chance to challenge yourself at the same time. It won't only help your career prospects but will also compliment your degree teaching.
Ian benefitted from an internship, saying, "One of my lecturers, he suggested if you get the chance, definitely go for an internship. When I went back to Uni after the internship, everything made more sense. It really sort of unlocked something in my brain to say, you know what, actually academics isn't really my strong point and that's ok because everyone will have different types of skill sets."
Career Prospects
"30 minutes after my graduation, I got a call. The person called me and said, "Do you want a job?" I was like, I'm unemployed for 30 minutes!"
With world-class teaching, dedicated career consultants and strong links to the industry, it's no surprise that 94% of graduates from Queen's are in employment or further study within six months of graduation. The Engineering and Manufacturing sector in the UK currently employs 5.5 million people, accounting for 18% of the UK workforce, making an Engineering degree incredibly valuable in the job market.
While studying at Queen's you'll gain a wide range of different skills that will prepare you for a plethora of Engineering positions. You'll be sure to stand out amongst other candidates, and if you've undertaken an internship or work placement during your time studying, you could already have industry connections that can assist you in finding a job once you graduate.
Even if you're not sure what career is for you, there's no rush to make a decision. As Elizabeth explains, "The skills we learn here are very flexible. From electrical engineering I can also go to different tracks not just in the engineering field. I don't know exactly what I want to do as a career yet. It's great that I can explore around with the modules before I actually decide on what I want to do as a career."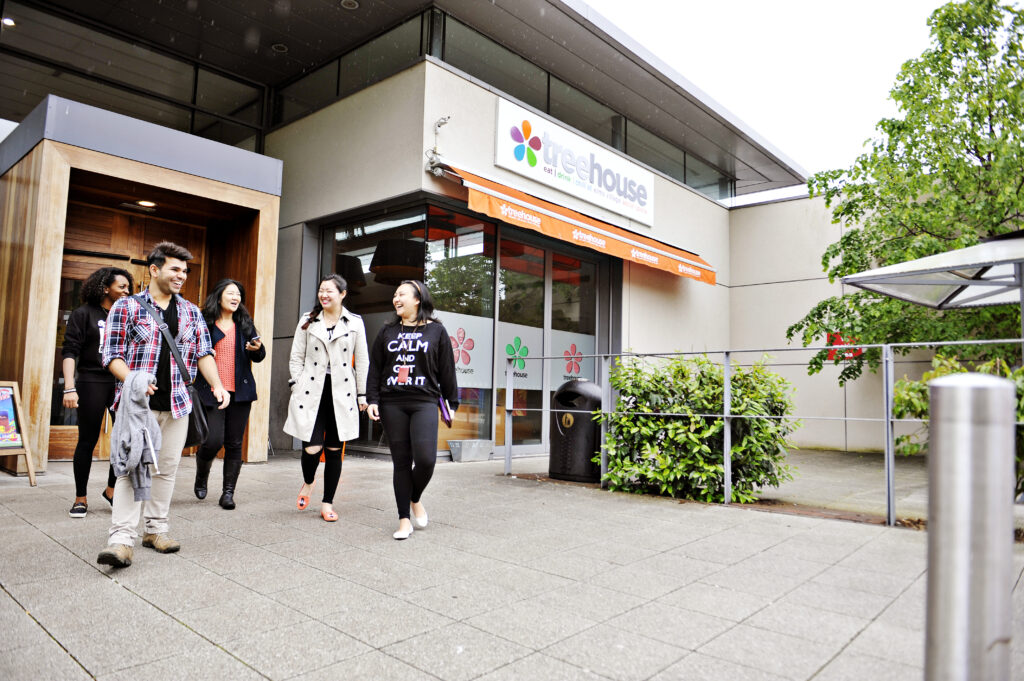 The teaching and support staff at Queen's University Belfast are here to help you acquire the skills you need and to provide all the academic and personal support you may need, enabling you to maximise your potential during your studies.
Want to find out more about studying Engineering in Northern Ireland? We are proud to partner with Queen's University Belfast, helping international students achieve their dreams of studying abroad. Find out more here.
You might also like to read 5 reasons to start your Engineering career in Northern Ireland or the top things to do in Belfast.
Share pictures of your travels around Belfast with us on Facebook, Twitter and Instagram. You can also follow us on LinkedIn, YouTube and TikTok.