How studying abroad kick-started my career!
Tristan, from China, has just graduated with a MA in International Human Resources Management from Newcastle University, after studying a Graduate Diploma in Business and Humanities with INTO. We asked him about his journey….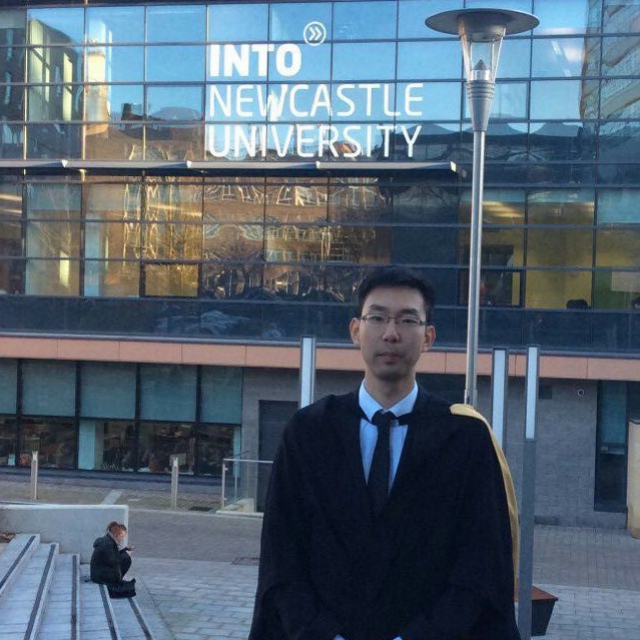 Why did you choose to study in Newcastle?
The only place I knew in England was London, but I had heard of Newcastle United FC before.
My agent suggested it initially, and a lot of my friends had said that Newcastle was a nice city. I also knew people who had studied in the UK, and they all recommended Newcastle as a good place to study.
How did you decide on which course to take?
It was a big leap for me to go from an engineering undergraduate degree across to a business postgraduate degree. It was a good transitioning platform. I wasn't keen on the locations offered by other organisations, so I decided to use INTO to get into Newcastle University.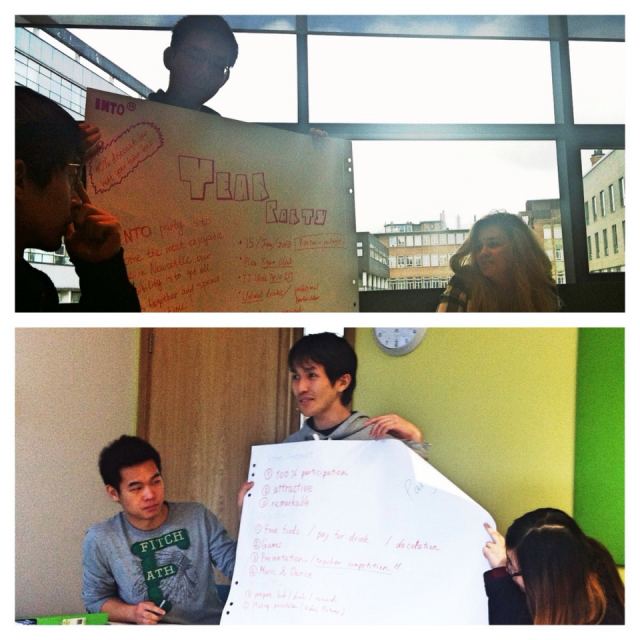 I majored in Aerospace Electrical Engineering in China. It's a fantastic degree and at the time there was a lot of career opportunities and options. However, the economic crisis began as I was due to graduate, and job prospects in aviation became less stable.
My mum thought it would be a better idea to further my education abroad and I couldn't take my degree subject at a higher level overseas, so I decided to change subjects. I had a keen interest in Human Resources.
Why Human Resources?
I could have chosen between marketing, business management or HR, but I wanted to study something more specialised. Plus Newcastle University's HR degree is world-renowned and a recognised certification.
What was your dream job when you were younger?
My parents are both in the air forces, so I always wanted to follow in their footsteps which is why I initially pursued a degree in aviation engineering.
It was a difficult field to get into in terms of career path in China, so I chose to move on from that dream in the end.
I came to study in the UK in 2012, and since then my dream is to do well at university and make my parents worry about me less. I did it – I have now graduated and got a good job!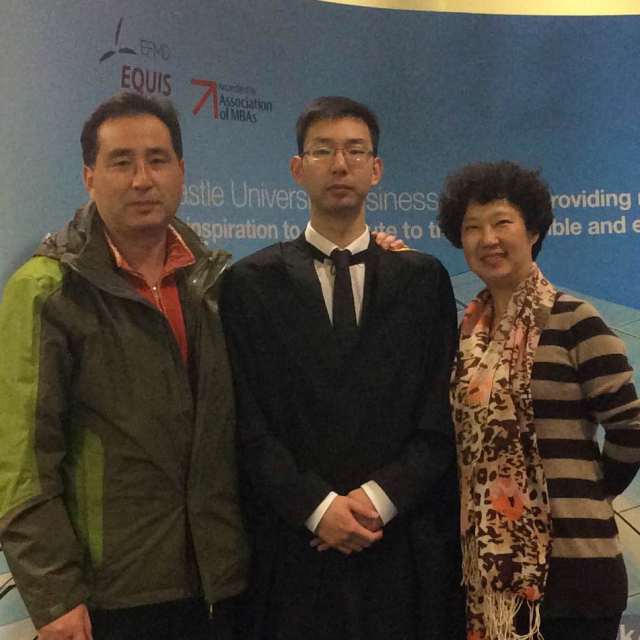 You did it! You managed to get a job before you even graduated, your parents must be very proud of you! How did you find this job?
I came across the position while researching for my dissertation. I saw the word recruitment in the job ads on the INTO website, and because I studied HR I'm very sensitive to the word 'recruitment'. I later realised that it was student recruitment, but still thought it was very interesting job, and soon enough I got invited for an interview.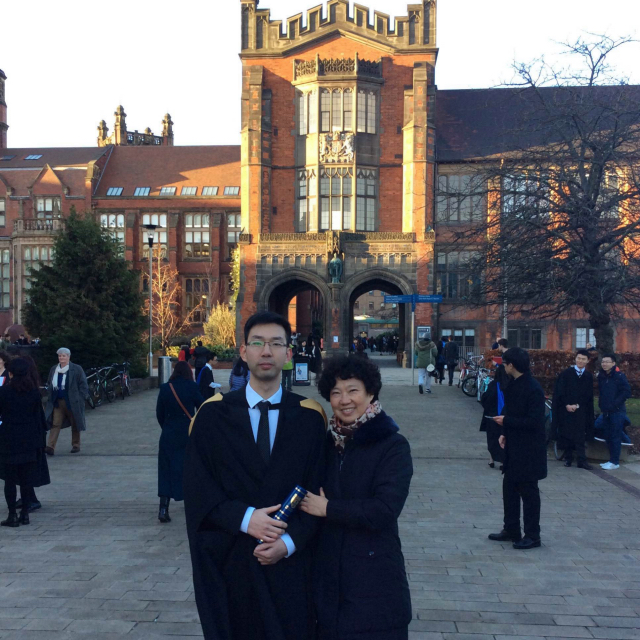 While studying abroad, what did you do in your spare time?
A bunch of us used to go to Leazers Park, play football and go out for a meal every weekend. At the beginning it was just Chinese friends, then some Indian and English friends joined too, so I met lots of people from around the world through playing football. I enjoy being immersed in different cultures and it also helped with my English speaking skills. For example, during a match we were playing as a team, so of course I had to talk in English at all times so everyone could understand.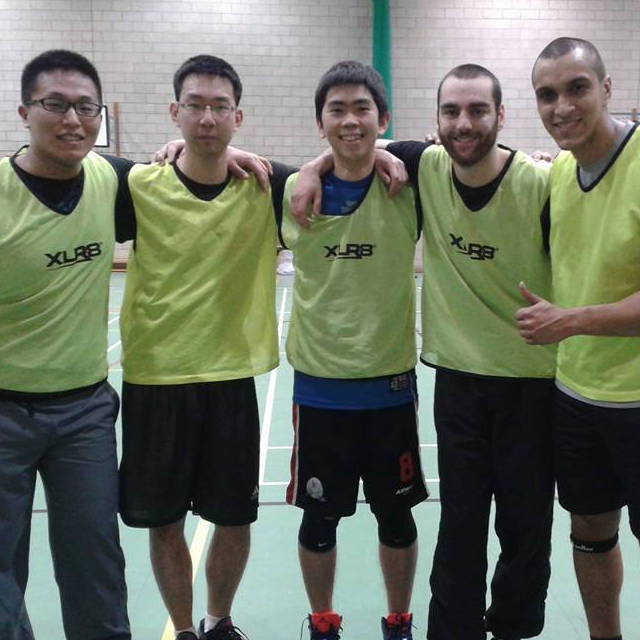 What's your favourite British food?
Does fish and chips count? I have been to a fish and chip shop in Tynemouth, apparently it's the third best in the UK. Also, I went to Scotland a few days ago, and had haggis. That was nice.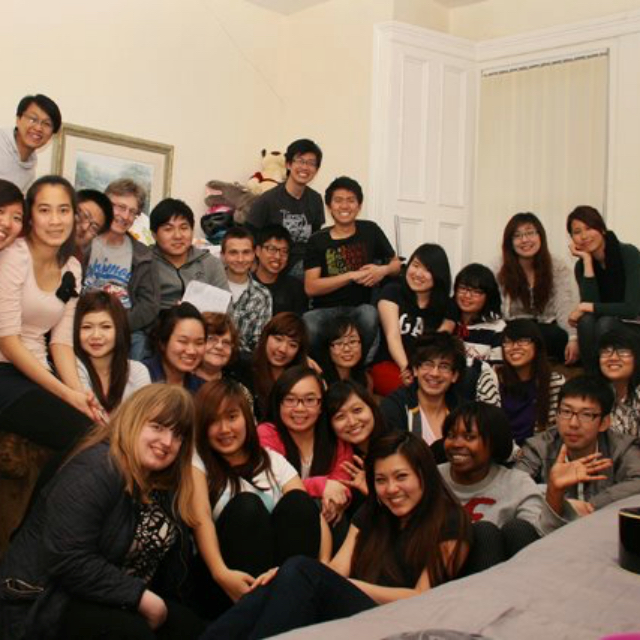 What would you say to students who are considering studying at INTO?
If you are passionate about your subject, you will excel. INTO is an organisation that gives you a platform to progress onto university, especially if you need to polish your English or do a foundation course before your degree study.
They are in partnerships with excellent universities. You are provided with the facilities and environment by INTO; it is then up to you to make that progression happen.
Join the student community at INTO Newcastle and follow us on on Facebook, Twitter, Instagram and YouTube.