CV Boosters (part 2): How to make your CV stand out from the pile
In the second part of our CV Boosters series, we ask our resident INTO HR expert, Carol Dartnell, for her tips on how to make your CV stand out from the pile…
First things first – what makes a CV jump out from the pile?
Actually, for me it's not about a CV jumping out. My first job is to screen the CV carefully to see whether the applicant has the right skills and experience. That's why it's so important to tailor your CV to the job description – pull out the attributes listed by the recruiter and demonstrate them on your CV. Unfortunately, the CVs that stand out usually do so for all the wrong reasons, like incorrect spelling.
How many seconds does it take for you to decide whether a CV is a "Yes" or "No"? 
It's actually straightforward – if you look at a job description it should usually have a person specification at the end. This will express the education level, knowledge, skills and experience that the recruiter looking for. Most recruiters then use a scoring system for whether the candidate matches the criteria – the highest scoring or those above a certain score will be shortlisted.
Ideally, what length should a CV be?
Ideally, two or three sides of A4 but there are no hard and fast rules – if you need more space then use it but make sure that every word counts.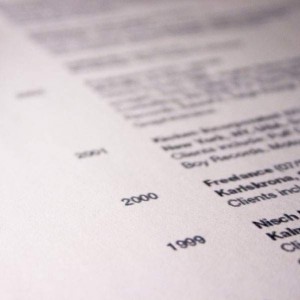 Should candidates include hobbies and interests?
Personally I don't think it's necessary and you won't miss out on being shortlisted because you haven't listed your hobbies! However, if your hobbies are relevant to the role then list them.
What are your top tips for creating a good CV?
Create a template of the standard information that applies to all roles and use this as the basis. Then study the job description and person specification to pull out the key requirements so that you can tailor your CV to the role.
What's the secret of a good covering letter?
A good covering letter will pre-empt any questions the recruiter may have about your CV. For example, if you have lots of experience in most of the areas but are short on one or two, then you can state your awareness of this, discuss how you will overcome the gap and talk about your willingness to learn. The letter should tell the recruiter relevant additional information about why you would be the perfect candidate for the role. Avoid verbose covering letters with lots of irrelevant information, for example, how you've always dreamed of a career in this industry or of living in a particular city.
What are the most common CV mistakes you see?
Spelling errors – usually after the candidate has told you that they have excellent attention to detail! To prevent this, use the spell check but then get someone else to proofread what you've written. There's nothing like another pair of eyes to spot mistakes and it's better that a friend sees them than a recruiter.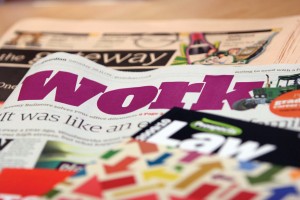 Do you have any CV "horror stories"?
Not really, but it's never good to receive an application where you can tell that the CV and covering letter are generic pieces of work. I've seen letters that have clearly been aimed at a previous recruiter and then been used again without being checked.
If you could give one piece of advice to a graduate writing a CV, what would it be?
Put time and effort into getting it right – it's hard work but it will be worth it!
Thanks to Carol for sharing her expertise. Find out how part-time work, extra-curriucular activities, campus volunteering and joining clubs & societies can all boost your employability.
Not sure what you want to do when you graduate? Answer these 5 questions to help you choose your dream career.