Welcome to our new arrivals 2016: #helloINTO
Over the last couple of months we've been welcoming new students from all over the world.
Here are some of our favourite helloINTO photos from arrivals in the UK!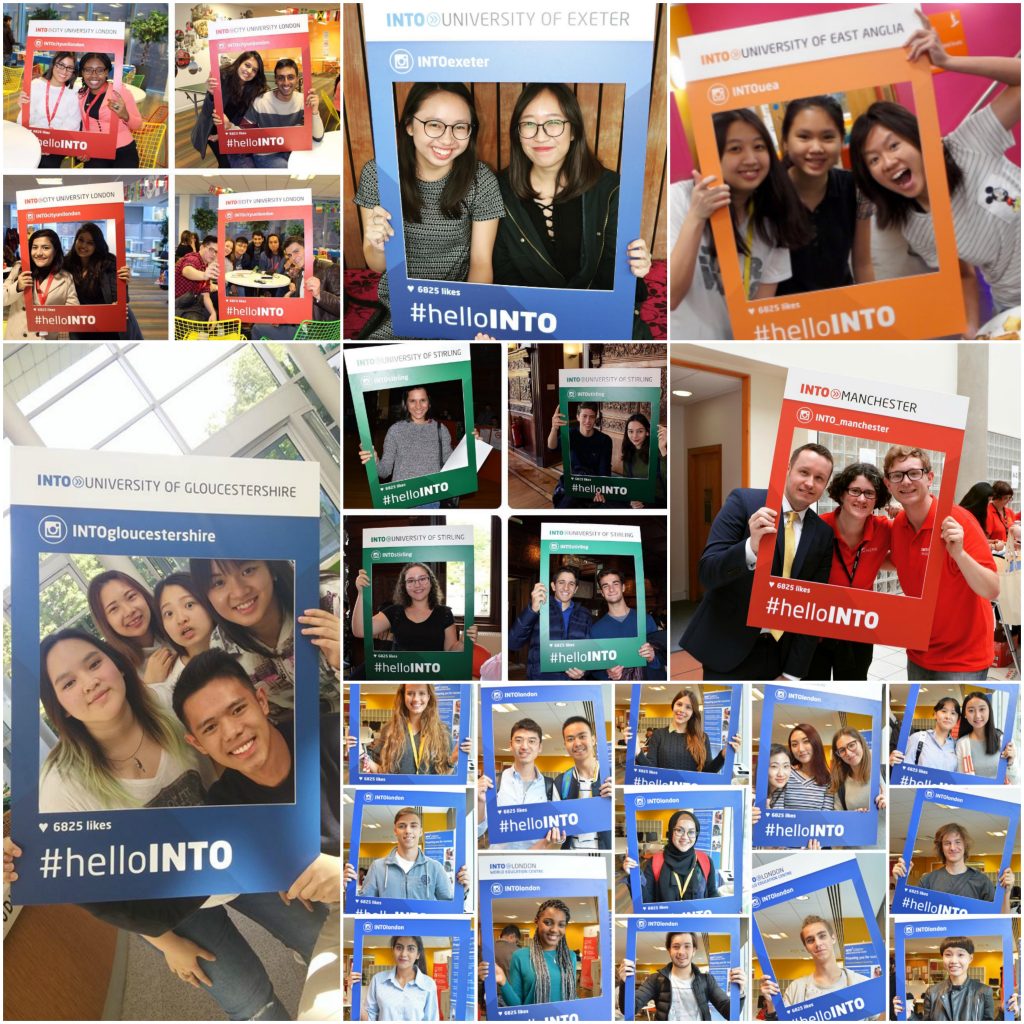 Staff at INTO Queen's University Belfast gave students a tour of the stunning campus grounds in-between the all-important inductions and registrations.
The presentations by student services team and the centre director were extremely helpful. They made me feel much more comfortable." Hanan from Saudi Arabia.
As well as a city tour, students were taken to the Titanic Museum and Giants Causeway.
Two trips to Ikea were organised too. Students were able to buy cheap essentials to kit out their new rooms.
The first week ended with a helloINTO welcome dinner where a selection of pizza, Chinese and vegetarian food was served!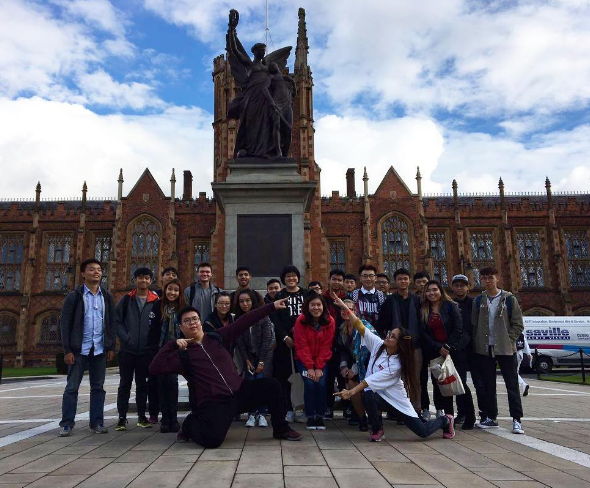 Students were welcomed to their new Norwich home with a fun tea party at INTO University of East Anglia.
As well as the Societies and Sports Fayres, there were over 200 clubs and societies to choose from.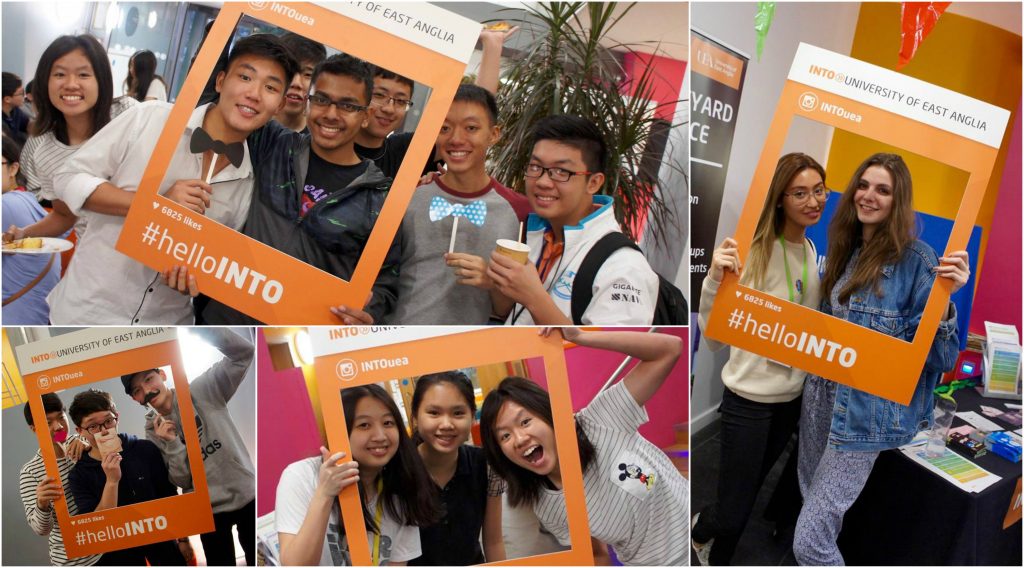 INTO Newcastle University threw a great welcome party, complete with fancy dress props!
It was a busy week for new Architecture students too, who completed various building tasks and activities.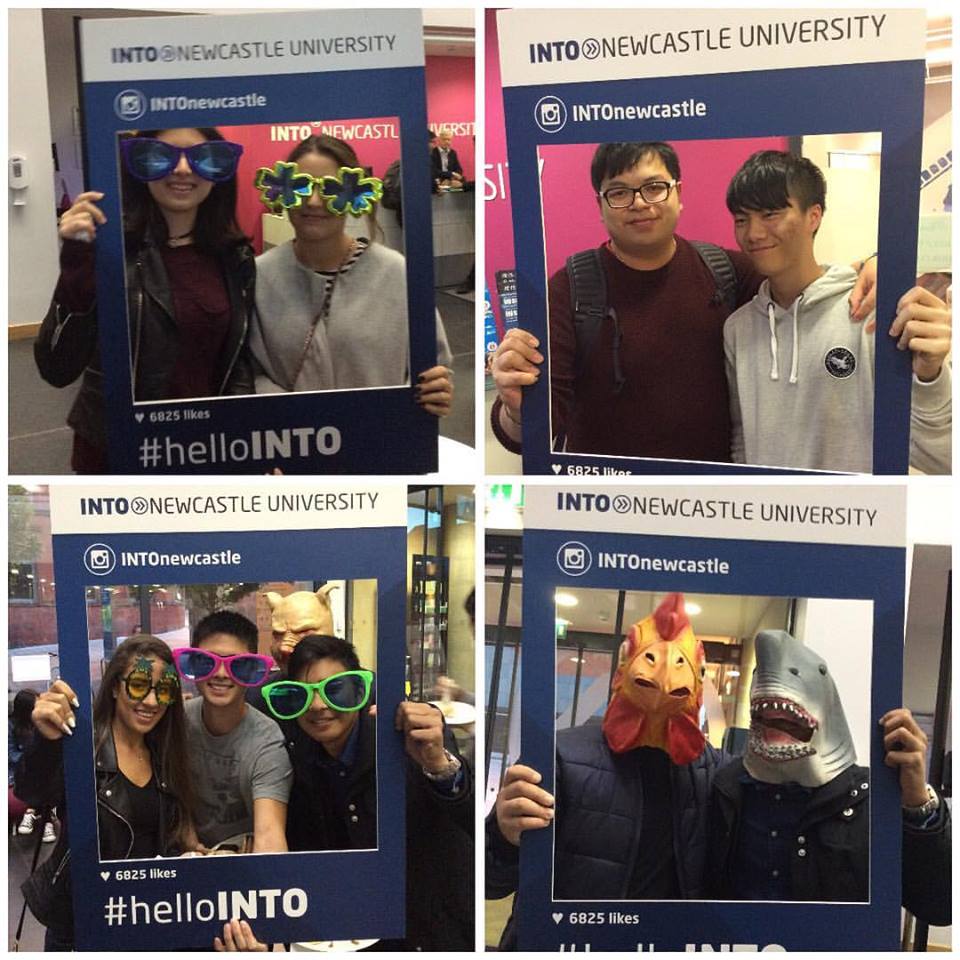 City, University of London had a busy arrivals week, seeing 280 students from over 50 nationalities treated to ping-pong parties and football tournaments.
Amin from Bangladesh who is studying an International Foundation in Actuarial Science told us:
I have loved my first week in London! I was really nervous moving so far away from home, but my accommodation, 'Chapter Spitalfields' is so nice! All the INTO staff have been so helpful and we have attended lots of fun activities. I can't wait to start my lessons and get to meet all my teachers!"
Past INTO student Ali, from Saudi Arabia, studied an International Foundation in Humanities. He has now progressed to City, University of London, and told future students his top study tips!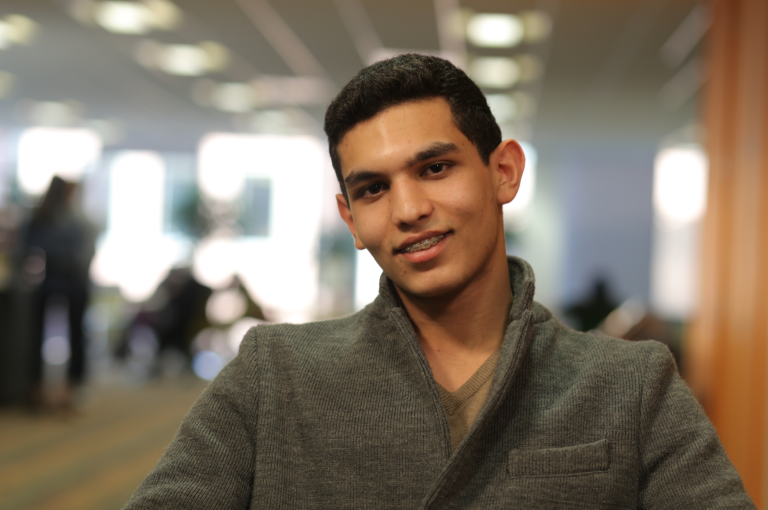 It's INTO University of Gloucestershire's time to say helloINTO, who enjoyed pizza and fancy dress at their welcome party.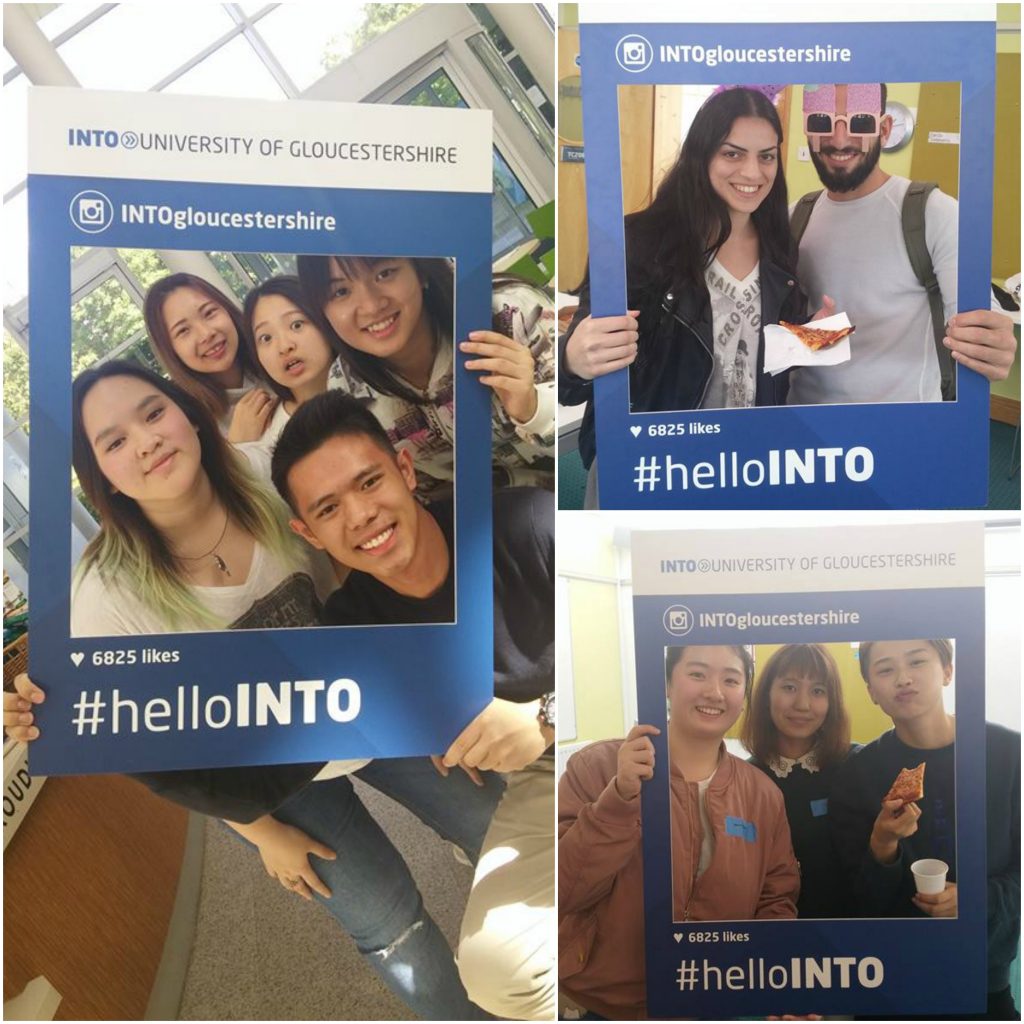 New students at INTO University of Exeter arrived to blue skies and sunshine showing the cathedral city off to its best.
"The campus and the city are beautiful. The restaurant quarter in the Guildhall is great. I'm looking forward to trying out all these new places." Samantha from Singapore.
With over 240 societies, 50 sports clubs and a range of taster sessions for students to try, it's an exciting time of year to be a student at Exeter.
An opportunities fair was hosted all week throughout helloINTO. There are so many support options available to students; including academic skills support, peer support, the Exeter Award, Students as Change Agents and much more.
The INTO centre itself hosted its first ever multi-faith chaplaincy event.
The team consists of 12 Chaplains, covering Bahá'í, Buddhism, Christianity, Hinduism, Islam, and Judaism.
The event was organised to ensure students were aware of the great range of support available. Not only to students of faith, but anyone in need of fa riendly face and a quick chat.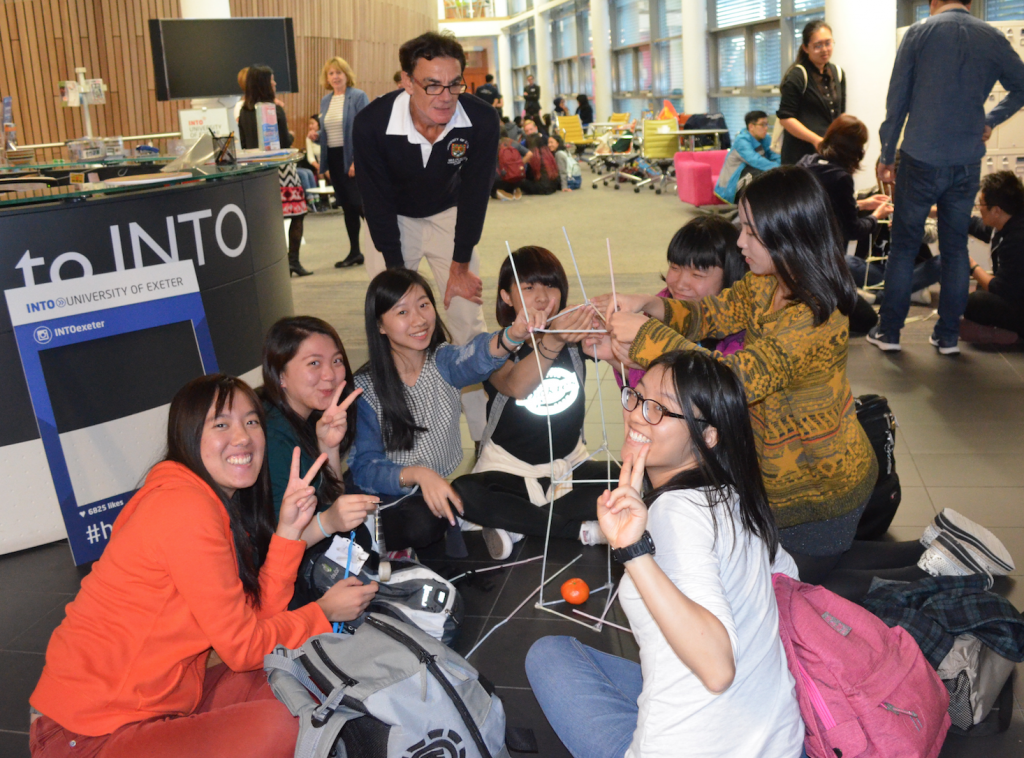 I love home and I thought my high school was perfect, but Exeter is a different kind of perfect! Still getting used to the changeable weather but the campus is great – well apart from the hills!" Haneen from Jordan.
INTO University of Stirling students loved taking pictures with the helloINTO Instagram boards.
Yao from China who is studying an Undergraduate Degree with Integrated International Year Two told us:
I love the castle, it's absolutely beautiful to learn in a place that has such a sense of history. I saw pictures of the university online and it looked great, but I never expected the castle and campus to be this beautiful."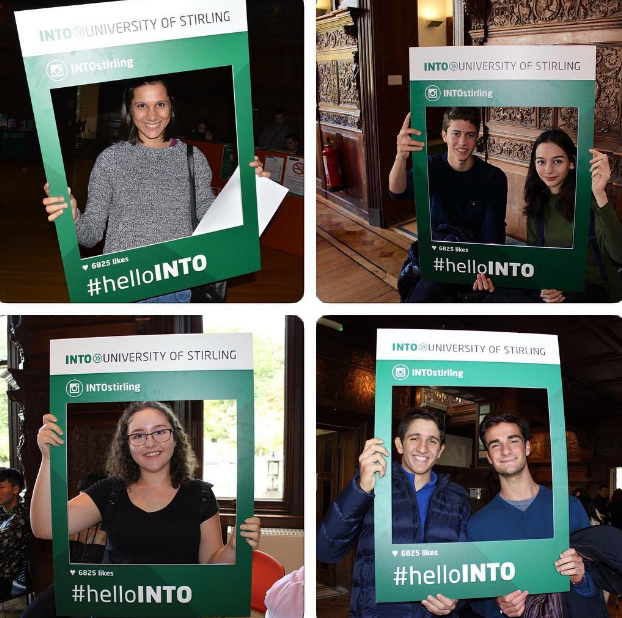 INTO Manchester were jumping for joy!
I chose Manchester as it was a big city and very multi-cultural so it's been an easier transition." Kari from China.
Between welcome parties and Saudi Arabia National Day celebrations, Ecuadorian students visited Old Trafford the home of world famous Manchester United football club.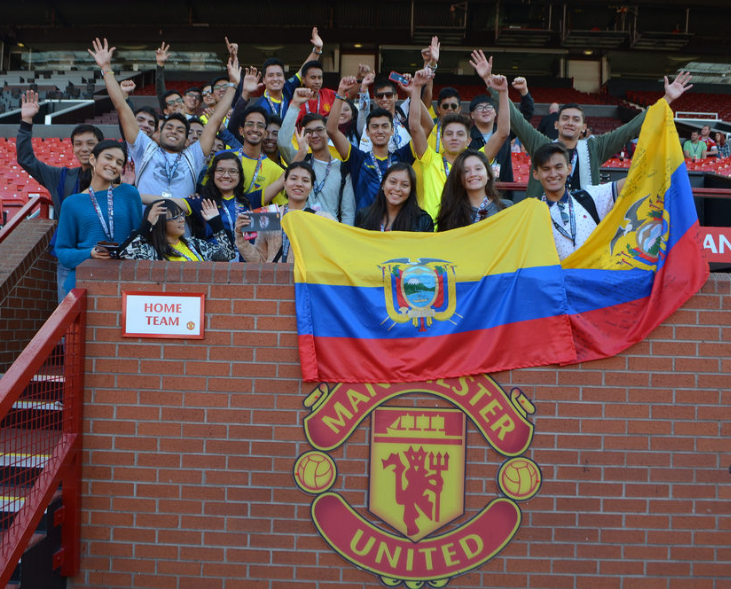 INTO London World Education Centre welcomed 60 students from all around the world, from Sierra Leone to Columbia.
Students visited Spitalfields Market to seek out great palaces to eat.
Iconic buildings and structures, such as the Gherkin and Tower Bridge; which are located on the centre's doorstep, were popular spots to visit too.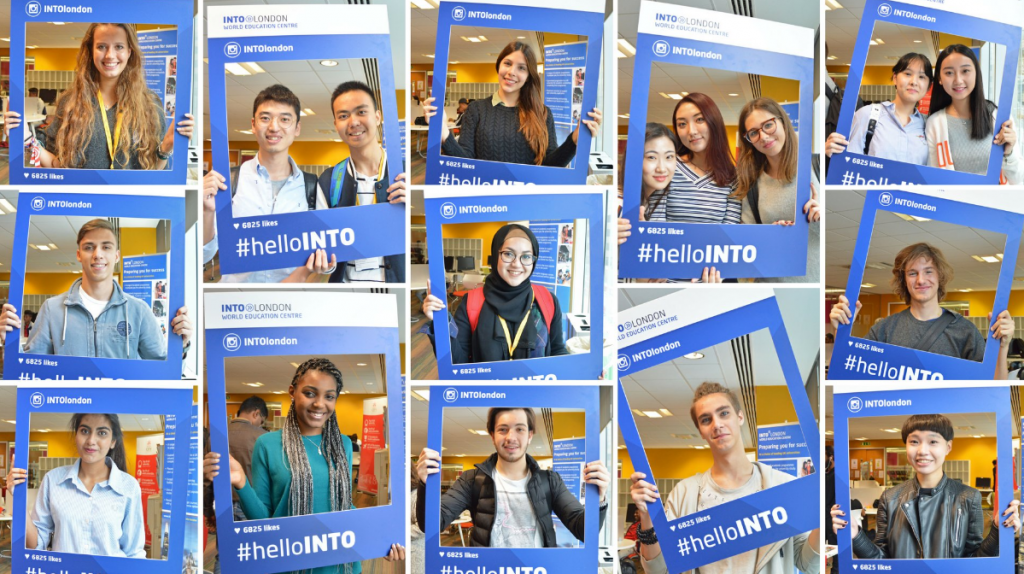 INTO Glasgow Caledonian University took a trip into the countryside to show students around their new home.
Students also had the chance to taste traditional Scottish haggis, neeps and tatties, and of course Scotland's national drink, Irn Bru.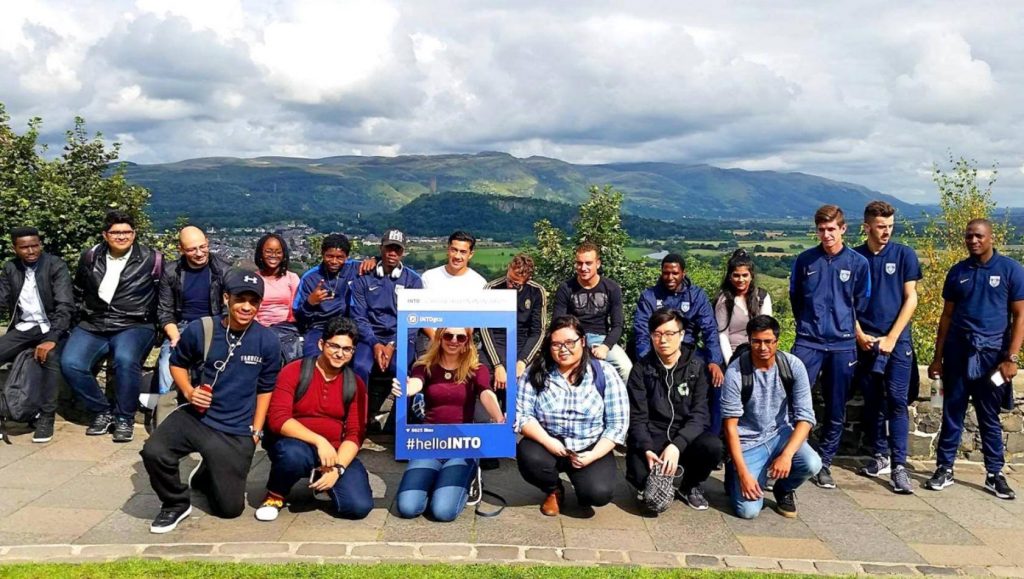 A big warm welcome and helloINTO to all our new students. We hope you are settling in well, making lots of new friends and enjoying the next chapter of your academic life in the UK.
Find out more about studying in the UK, US or China on our website. Who knows, maybe you'll feature in our next helloINTO blog post!
We're a social bunch and love to see what you're up, so let's connect on YouTube, Facebook, Instagram and Twitter!