What to expect during orientation week
July from Myanmar is an INTO University of South Florida student leader, who knows firsthand exactly how overwhelming moving overseas to study can be.
To help you prepare, she shares her insight as an international sciences student about what to expect and her three top tips to make the most of orientation week.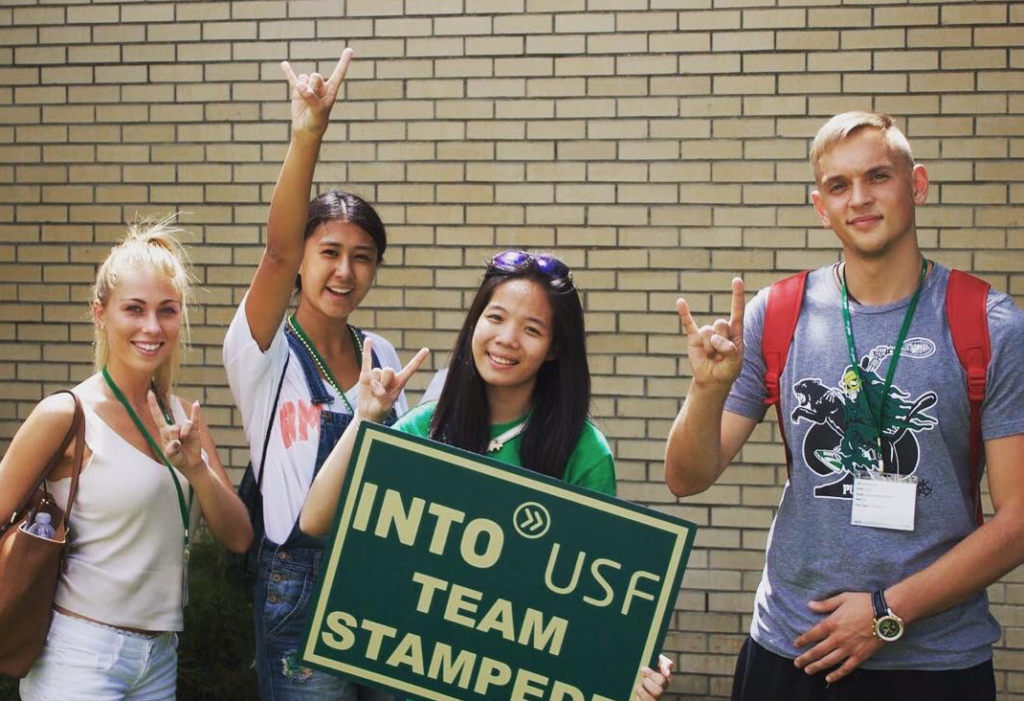 July (middle right) with #INTOfriends.
So, what is orientation week?
It's designed with you in mind to ensure you know all about the resources, facilities and friendly faces available to help you settle in.
Our goal is to make sure you feel prepared for your studies, happy and welcome – diversity is our strength.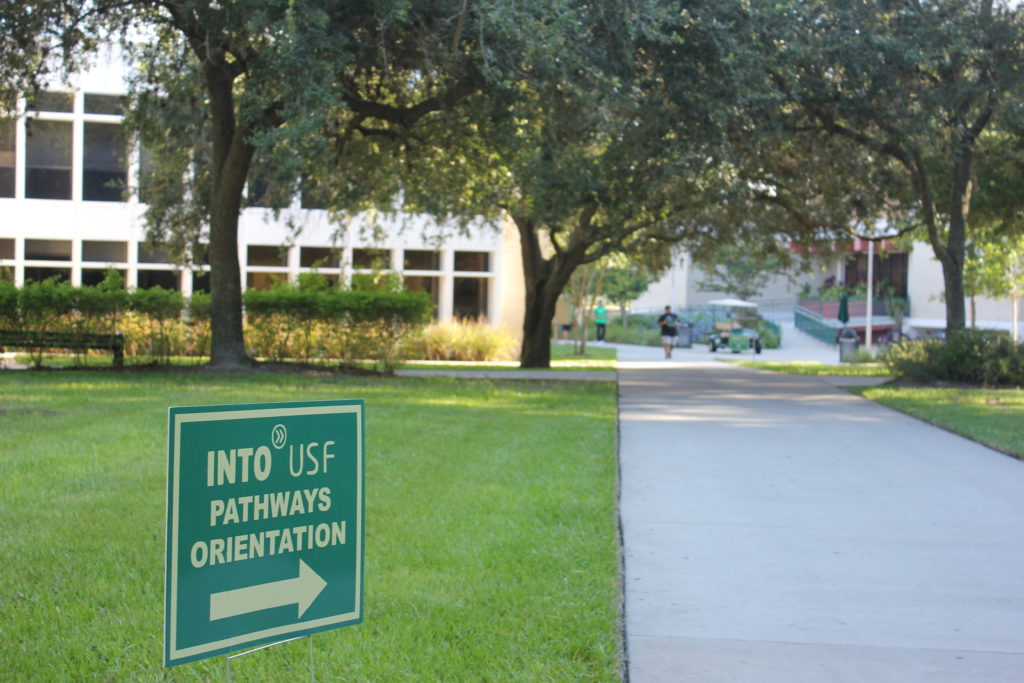 Who will I meet?
As well as getting to know the campus and fellow students from all around the world, there are opportunities to meet the center director, staff and student advisors during various introduction presentations.
We are provided with a lot of helpful information during orientation, which is great!"
Says Britney from Malaysia who is studying an Undergraduate Pathway in Natural and Health Sciences.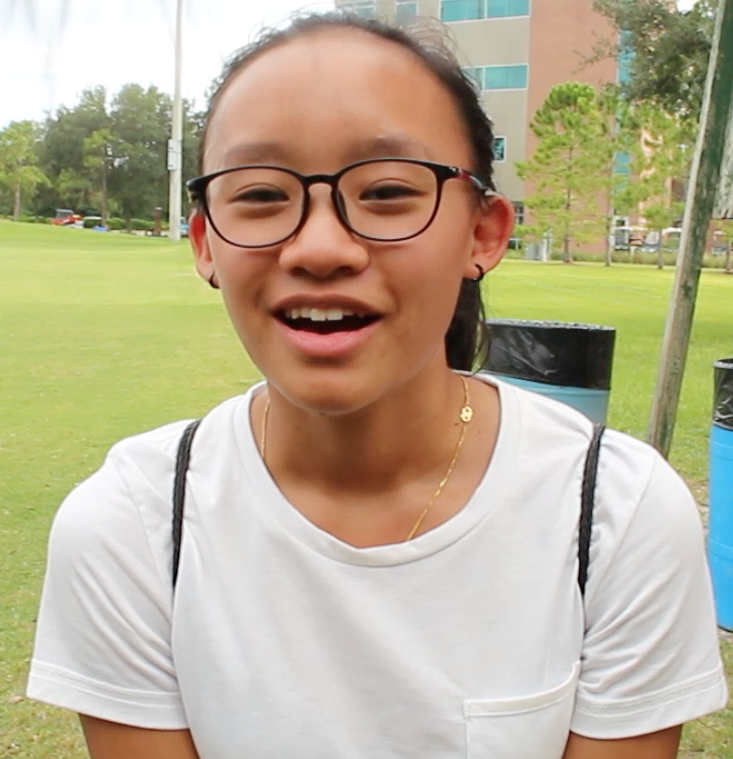 You'll also meet with different departments, such as the student health clinic, finance and immigration, to make sure all your paperwork is in order and you're prepared for the year ahead.
Exploring your new home
The campus can seem large at first, but fear not, we'll show you around so you know where everything is. From the 8,500-square meter recreation center and the 700-seat Oval Theater to the many food outlets, we've got it covered.
The campus is beautiful! It's very green and the people are very diverse and friendly."
Says James from Kenya who is studying an Undergraduate Pathway in Business.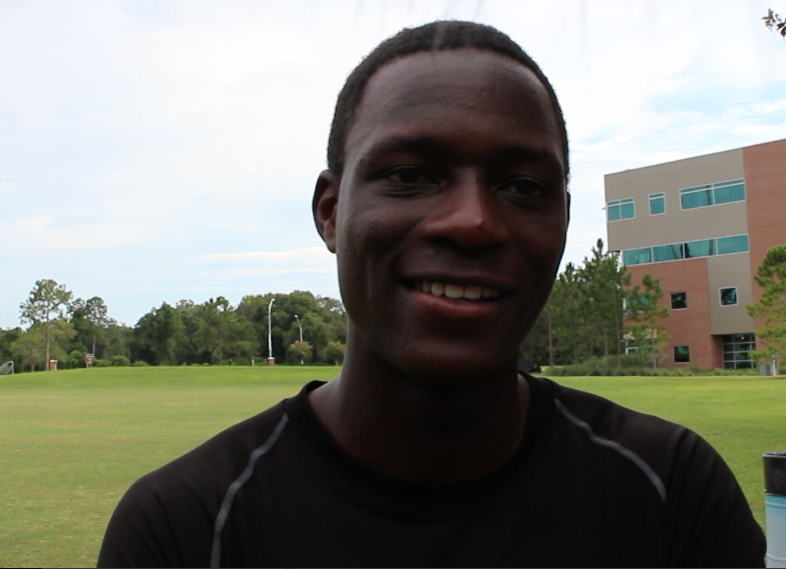 Academic level assessment
If you are enrolled on a pathway or the Academic English program, you'll take a test to determine the what level of support you'll need. This test is designed for us to help you as much as we can.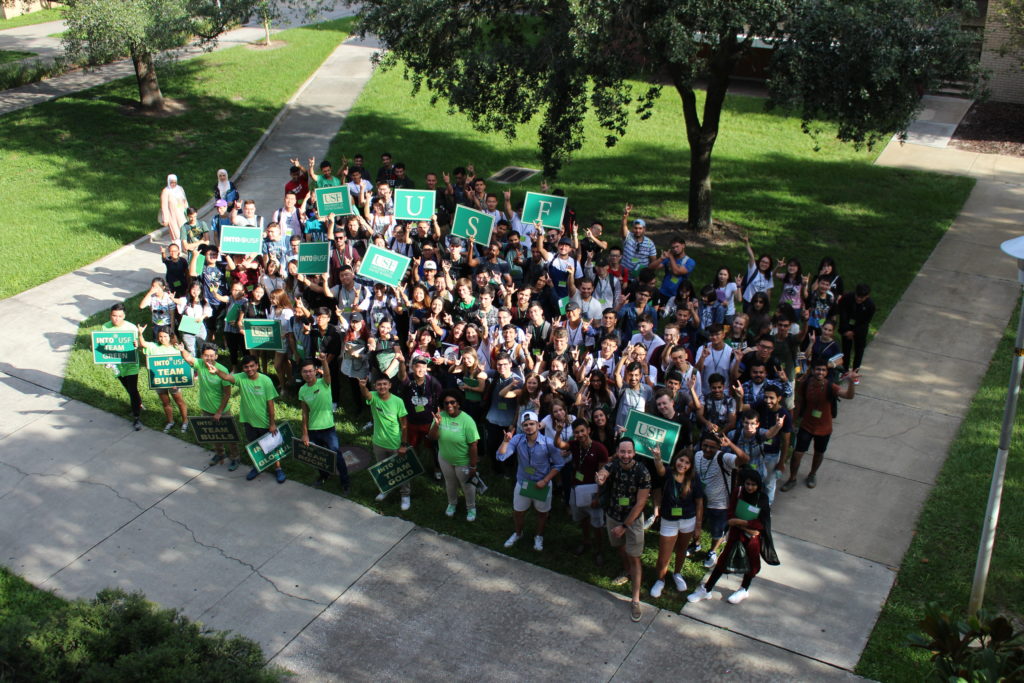 ID card
We will issue you with a student ID card so you can access all the available resources on campus such as the recreation center and library. Plus, there's no need to worry about money when dining at the Fresh Food Company. You can pay for your meals with your student ID card.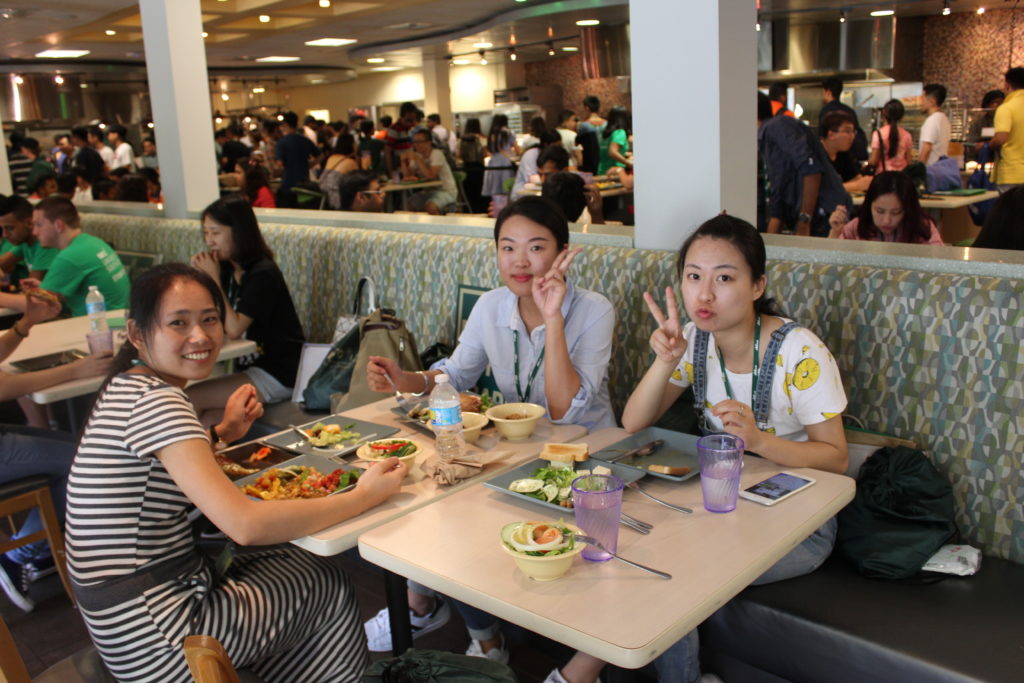 Shop 'til you drop
If you need to buy anything at all, Wal-Mart will have it. From homeware to toiletries and clothing, you can find everything you need to stay refreshed and furnish your room.
We recommend bringing some photos of friends and family from home and buying a few cheap photo frames during the shopping trip. It'll help with homesickness to see photos of your loved ones.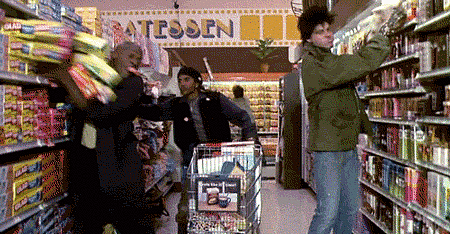 The famous Welcome Rally
Towards the end of orientation, you will be able to experience the Welcome Rally. Watch the spectacular marching band, meet the Rocky the Bull mascot and enjoy an array of cuisines while you bond with your new friends.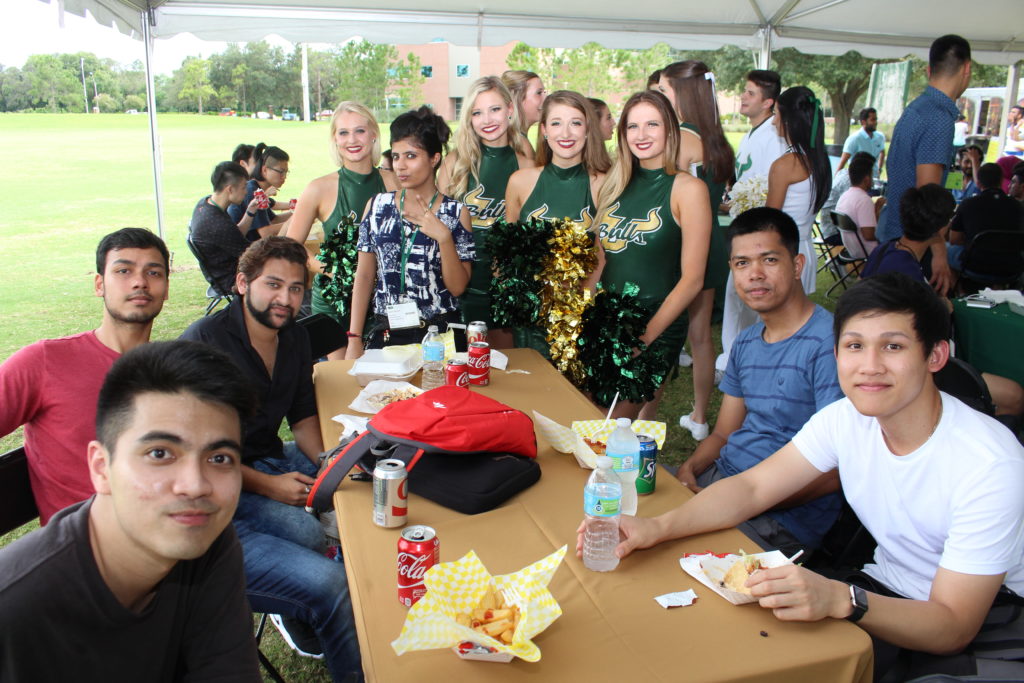 Top three tips to enjoy your first week…
Don't be afraid. Keep in mind that the majority of the people attending orientation are international students just like you. So, begin conversations with everyone, you have nothing to lose.
Wear comfy shoes and clothes. There will be a lot of walking during orientation week and being comfy will make your experience so much better.
Ask questions. If you are not sure about something, just ask. All the staff and student leaders are there because they want to help YOU. There is no such thing as a silly question.
Asal from Uzbekistan said:
I like so much this university because there is a good atmosphere. I think it is a good place for international students because there are a lot of people from different countries. It is a good experience to learn about other nationalities. I think I am in the right place."
After orientation week, you will be prepared to confidently navigate through campus, embrace the American college experience. Take advantage of all the resources available to you and show your bull pride wherever you go.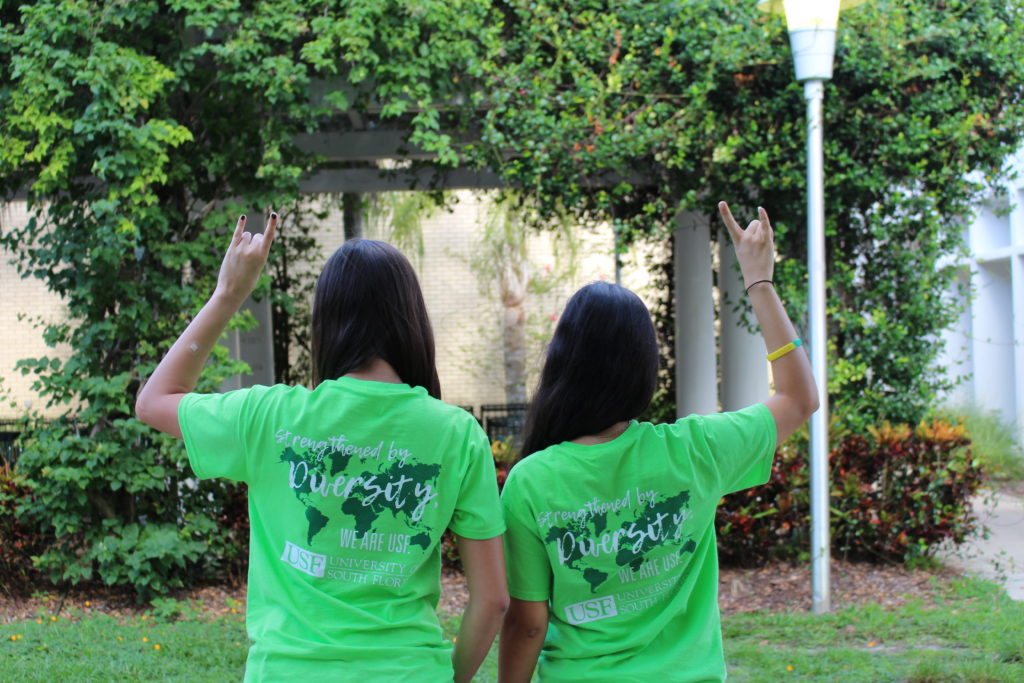 July studied an Undergraduate Pathway in Natural and Health Sciences with INTO before progressing to study Biomedical Sciences at the University of South Florida. 
To find out more about student life in Florida you may like to read about Uraz's story about adapting to US culture after leaving Cyprus.
Find out more about studying in the US on our website. 
To connect with other students at INTO University of South Florida, follow us on Facebook, Instagram, Twitter and YouTube.