Top 5 places to study off campus near Drew University
At INTO Drew University, the beginning of the school year marks a new season of connecting with friends, purchasing books for class, and getting ready for some major studying.
While on campus, you can study at Drew's Rose Memorial Library, Peet's Coffee located in Brother's College, and several lounges within the academic buildings and residence halls.
Switching up where you study can make you actually look forward to the task at hand since you'll get to explore a new café, coffee shop or bohemian hang-out. Take a look at the top five study spots around Drew's campus when you need a change of scenery.
1. Unwind at Drip Coffee
Whether you're looking for a jolt of java or just want to explore the local coffee scene, Drip Coffee delivers it all. This laidback café sells a variety of coffees, teas, lunch items and snacks, which will keep you fueled for study sessions complete with a central perk vibe.
There are several electrical outlets around the shop, allowing you to stay plugged in and charged up when you need to study for the big exam.
When you aren't dropping in to tackle the required reading or brush up on a study guide, Drip displays a rotating exhibit from local artists and often hosts events in support of Madison-based musicians, singers and poets.
2. Read up at Short Stories Bookshop & Community Hub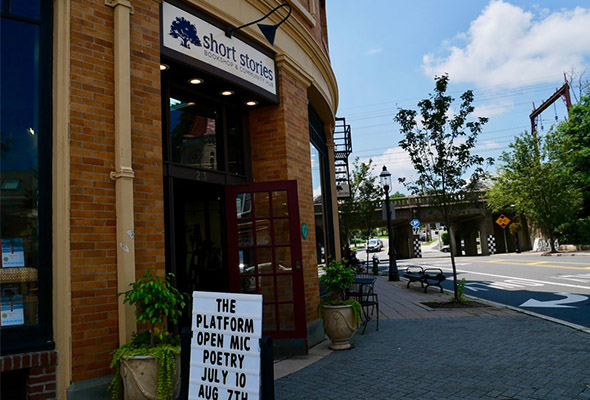 You might not have your own reading nook in your dorm room and Short Stories is here to fill that gap. This neighborhood, community-based book store encourages patrons and fellow bookworms to get lost in a novel in their quiet, reading corner. Settle down with a cup of coffee from the on-site bar and channel your inner Hermione Granger.
Once you have a break from exams, check out Short Stories' event calendar. Live music, open mic poetry, writing workshops, book clubs, and art exhibits transform this otherwise calm café into a vivacious venue.
3. The best of bagels and books at Bagel Chateau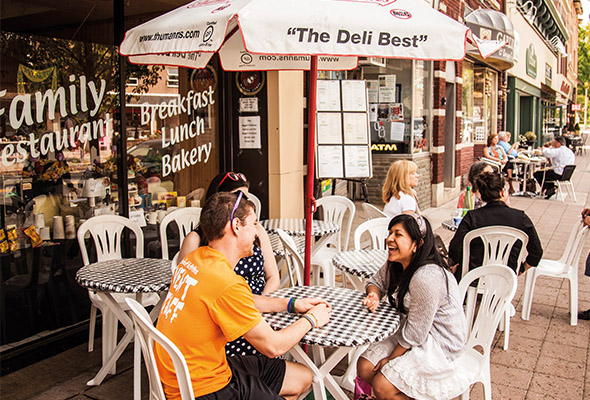 Moving to the East Coast is a bagel renaissance for anyone who is fan of the toasty carb delight. Madison has its own eatery serving up New York-style bagels that are so highly coveted by tourists and locals alike. Bagel Chateau is your go-to for bagel and schmear (cream cheese spread) while getting some homework done.
4. Don't overthink it. Go to the Madison Public Library
Just a five-minute car ride from campus will lead you to the Madison Public Library. In case you're unfamiliar with American public libraries, they are free to the public and often you just have to apply for a library card to check out books. If you get easily distracted by bumping into friends on campus and need to go study in solitude, the Madison Public Library is your ideal study hideaway. You can even reserve rooms which can come in handy for study groups and group projects.
5. Focus and fresh air at the Morristown Green
If you've been spending many hours indoors, you may want a study escape among the trees. You can hop aboard a 10-minute train ride to the Morristown Green, a spacious outdoor area in the center of town.  
Besides being a lush park and a breezy study haven, the Morristown Green also partners with various nearby organizations in order to host events such as outdoor performances, free movies, spiritual worship, art markets and walking tours.
To learn more about studying at INTO Drew University, head over to our website.
You may also like to read about Free attractions for students in New York City
Stay up to date with student life at INTO Drew University follow us on Facebook, Twitter, Instagram and YouTube.