Ask a Drew University Professor: Dr. Minjoon Kouh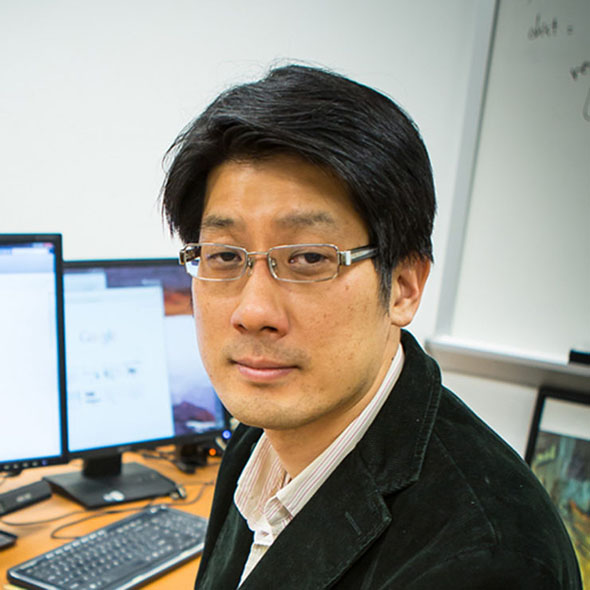 Meet Dr. Minjoon Kouh, the department chair and associate professor of physics at INTO Drew University. His expertise is in computational neuroscience and data science.
A fun fact about Dr. Kouh is that he too was an international student from Korea. He came to the US during high school and eventually went on to study physics at MIT.
Read on to get to know someone who might be your teacher someday and a fellow international student.
Why do you like working here?
"I've enjoyed every year because I could see the students' growth. I worked with some students from their freshman year and I was able to see them grow through their sophomore, junior and senior year and then to graduate, gaining very advanced knowledge of physics and other sciences along the way."
What were you doing before you came to Drew? 
"I studied Physics at MIT and I did post-doctoral research at the Salk Institute. I also did some computer consulting at PeopleSoft (a subsidiary of Oracle Corporation)."
Why did you decide to start teaching at Drew?
"I came to Drew University because I found that it's a great place to be able to do research and to interact with students through research and teaching at the same time. I could have worked in stayed in research or work in private industry, but I chose to come to Drew because I wanted to work closely with undergraduate students in computational neuroscience and also in physics."
How do you work with students?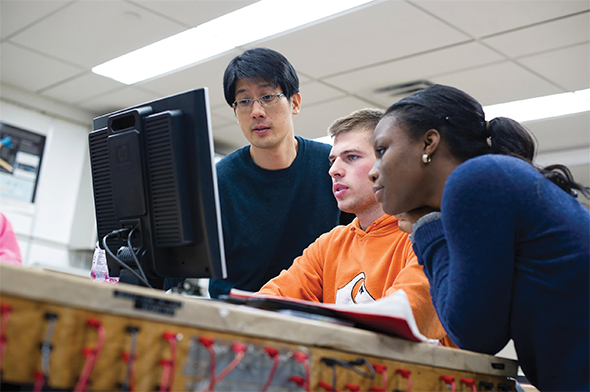 "Here at Drew, I have worked with students in many different ways – of course I have taught students physics and neuroscience in classroom settings, but I have also worked on research projects with different students. Some of my students have worked on analyzing neural responses, while others have worked on building neural network models for object recognition. "
What fun projects have you worked on with students?
"Fun projects have included working with Wii remote controls to measure acceleration and to do some physics experiments. I also took some of my students on a field trip to the American Museum of Natural History in New York City to see some exhibits on the brain and to experience the planetarium there."
What is the student-to-professor interaction like at Drew?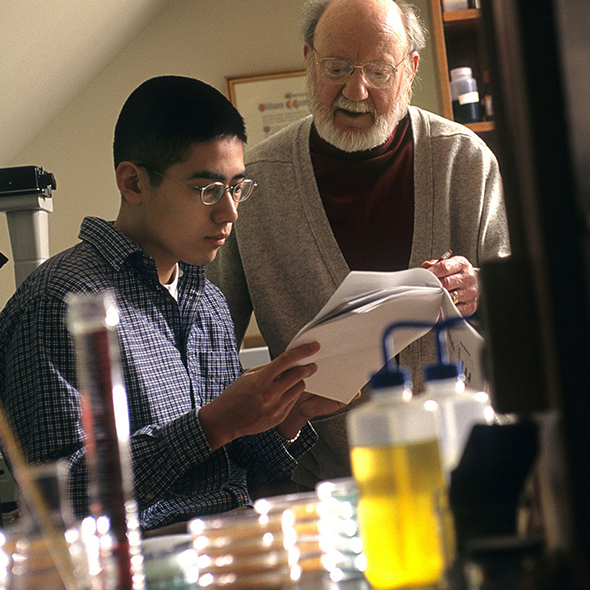 "Drew is a special place because it is a small community. You can meet all of your professors and interact with them very closely. Most of the professors here have 'open door' policies, so you can just go in talk to them about the class material, homework assignments or their areas of research. I often have students coming by just to talk about various things – it's a very friendly place."
Tell us about your experience as an international student.
"I came to the US from Korea as a high school student. In college, learning English and studying physics at the same time was difficult. Learning anything in a different language is hard! But as long as you are motivated and work hard, you will be able to succeed in your studies. Drew is a great place to get started because faculty members are very understanding and they are very supportive of all of your efforts."
You may also like to read Kehong's story. Only four months after graduation he accepted a position with NASDAQ, the worlds' second-largest stock exchange, as a specialist and analyst in the listing service department in New York.
Find out more about Drew University on our website.
Stay up to date with student life at INTO Drew University follow us on Facebook, Twitter, Instagram and YouTube.