Flavours from around the world in Norwich
We know full well that one of the best things about travelling to a new country is getting to try new foods, but at the same time, there's nothing quite as comforting as being able to find a taste of home.
The café at INTO UEA embraces both, offering British and international food every day with Halal and vegetarian options always available.
In the city of Norwich itself, the food scene only seems to get better and better, driven by a wave of independent businesses, there's truly something to try from every corner of the world. You might even discover there's more to British cuisine than just fish and chips!
Europe
British
If you're coming to England from another country, you might have a bit of a preconception that our food can be on the boring side – don't believe the rumours!
Pubs are a staple of British culture, and those that also serve great food are in abundance in Norwich.
One of our favourites is The Black Horse in Earlham Road, which has a changing menu of British classics like sausages and mash and roast dinners, alongside dishes inspired by world cuisine and prepared with the very best local ingredients.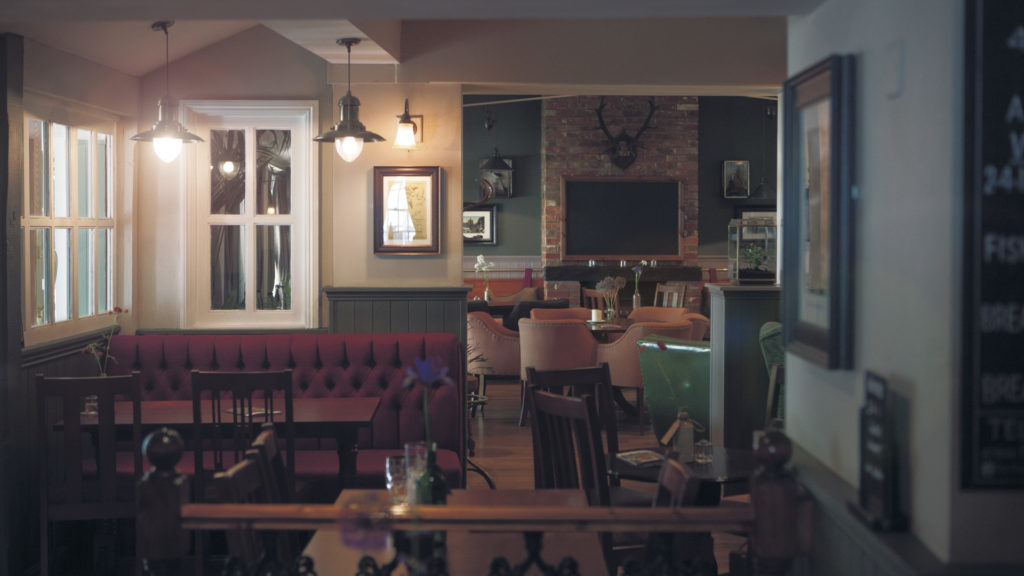 If you fancy treating yourself to something a little fancier without breaking the bank, Benedicts in St Benedicts Street serves top-quality seasonal food in a relaxed and friendly atmosphere, their lunchtime set course option is particularly good value.
For the vegetarians and vegans out there, The Tipsy Vegan in St Benedicts Street gives you the rare opportunity to choose from an entire menu! The food is inspired by world flavours, think boa buns, tacos and burgers, but no matter where it's from, it always hits the mark. If they're offering their Korean BBQ tempeh you just have to try it.
One thing you'll pick up very quickly about British people is that we are slightly obsessed with tea, there isn't an event, temperature, or time of the year when we stop drinking it! We even have a special meal based around it – afternoon tea. Traditionally, this means a selection of sandwiches, cakes and scones served on a tiered dish accompanied by a large pot of loose-leaf tea. Biddy's Tea Room in Lower Goat Lane offers a great selection in a rustic-chic setting, If you're after something a bit more formal, head over to The Assembly House for an experience straight out of a Jane Austen novel.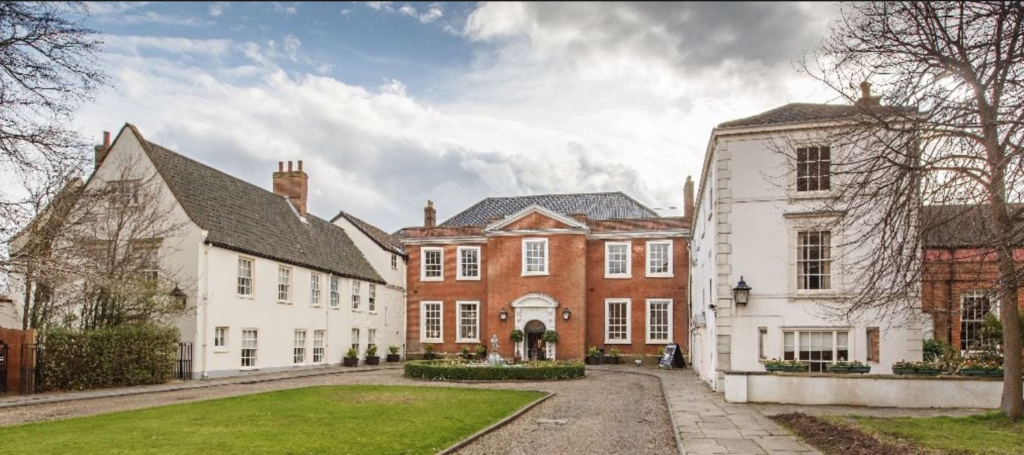 As well as our obsession with tea, we're also a nation of pudding / dessert lovers. You can find incredible bakeries all over the city, such as Bread Source (4 locations), and Dozen in Gloucester Street.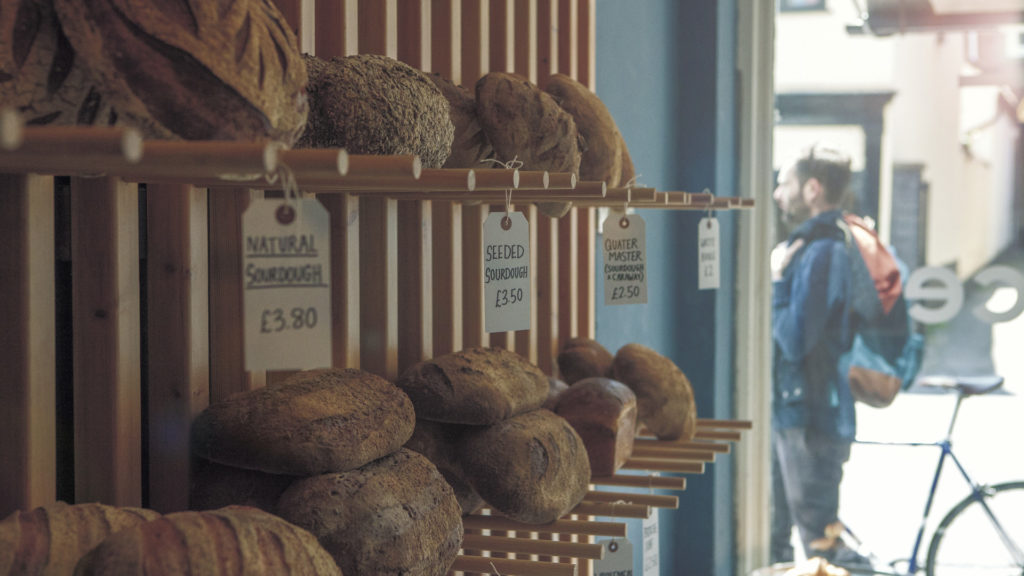 For a truly indulgent experience we recommend Figbar in St John Maddermarket. Here you can pick up incredible cakes, baked goodies and homemade soft-serve ice cream, as well as choosing from a menu of the most amazing plated desserts.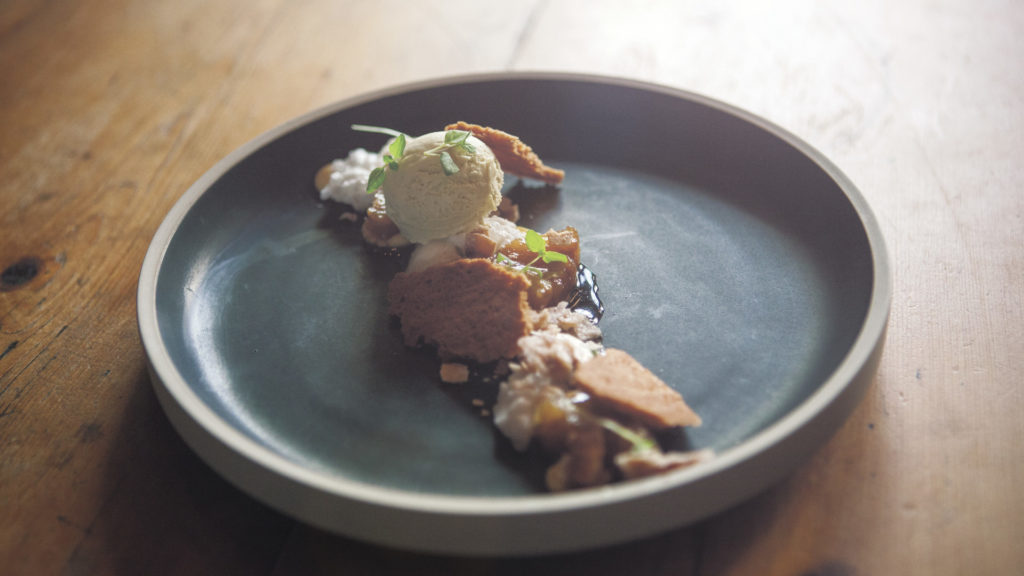 We couldn't talk about British food without mentioning fish and chips, yes, we do enjoy other things, but there's no denying we do eat quite a lot of it! Unsurprisingly, there are quite a few places to choose from in the city. We'll start with one that is often the top-rated restaurant on TripAdvisor for the whole of Norwich, The Grosvenor Fish Bar.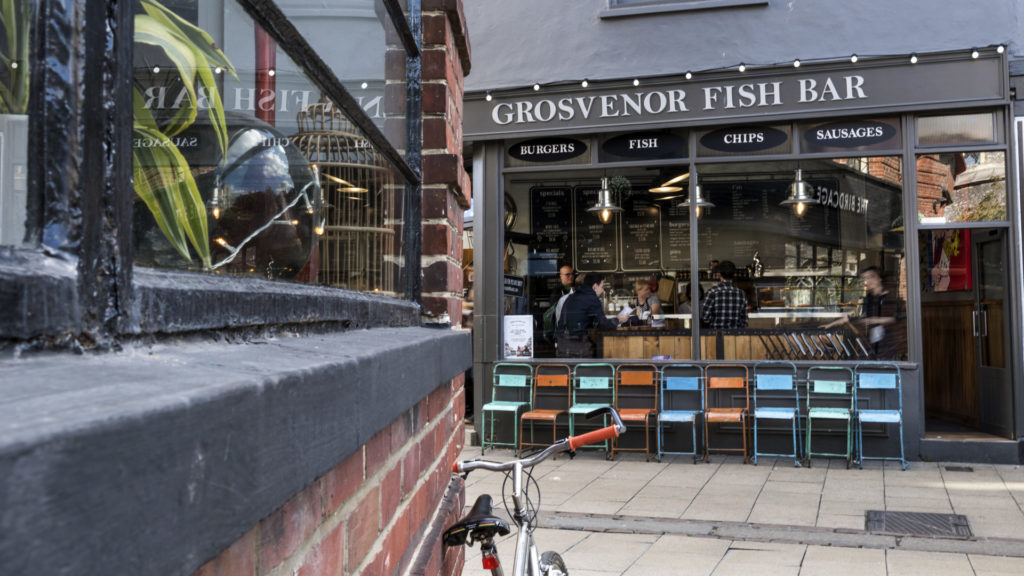 Expect to find your classic battered cod alongside exciting options such as soft-shell crab Po'boys and treacle-cured battered bacon burgers. You can even eat your food under the restaurant in a medieval cellar!
Another great option is Lucy's in Norwich Market which has been operating since 1971 – here you can enjoy classic options done well, with the added advantage of a plant-based menu for vegetarians and vegans.
Belgian
When the nights draw in and the gloves and hats come out, there's something truly restorative about a nice Belgian beer and a plate of something warm and filling, thankfully Norwich has the perfect place – The Belgian Monk.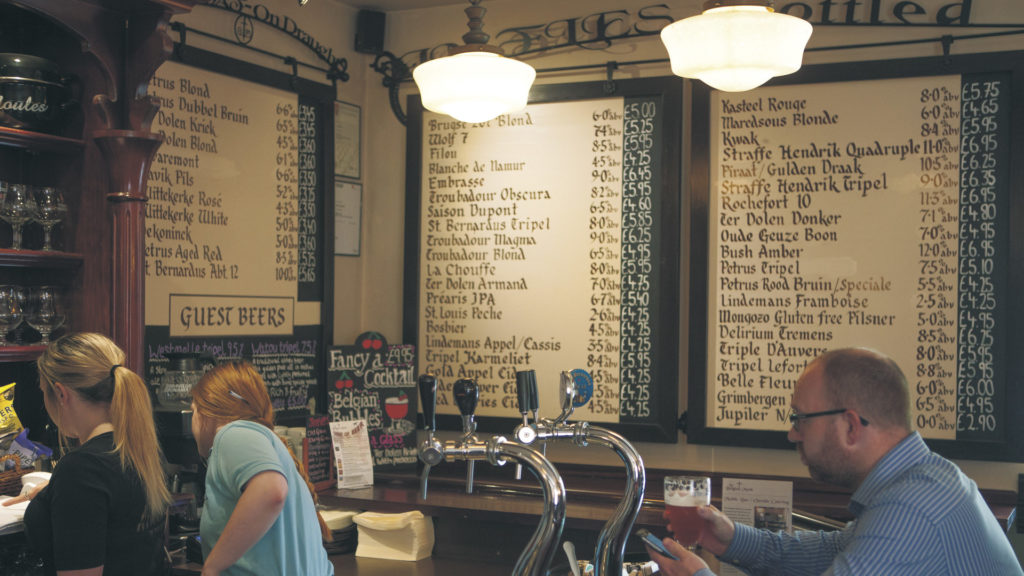 With over 40 beers available at any one time, and a menu dedicated entirely to mussels, alongside others featuring hearty options for meat-eaters and vegans alike, this pub in Pottergate is always a popular option, so much so that it's usually best to book ahead.
Italian
If it's pizza you're after, you're spoilt for choice in Norwich, if we were forced to pick two of our favourites though, they would have to be Brick next to Norwich Market for wood-fired Neapolitan style pizzas, and Saporita in St Andrews Hill for thicker, but equally delicious pizza, served by a super-friendly Italian family.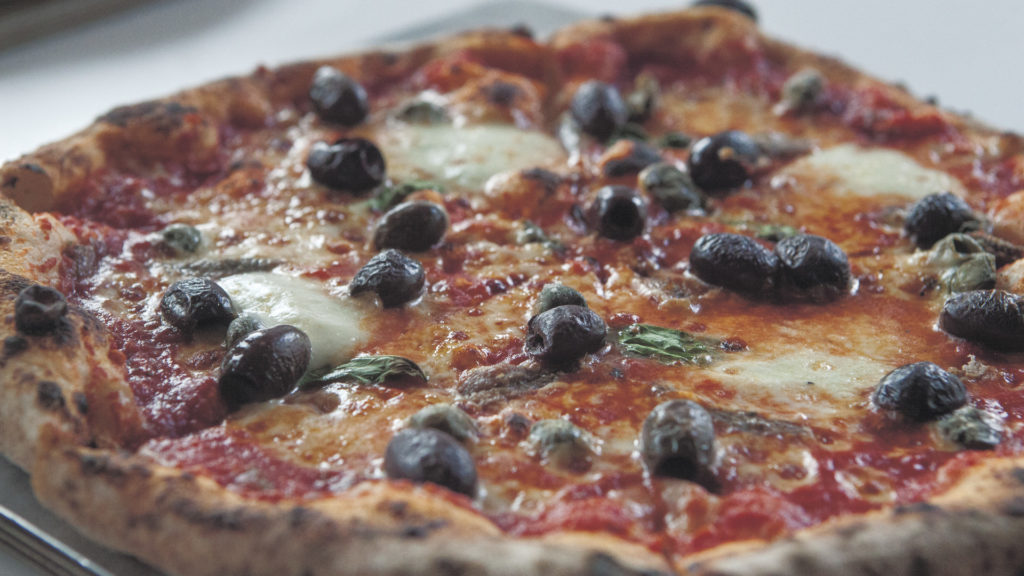 For more of a sit down, take your time meal, Benoli in Orford Street offers modern twists on classic Italian flavours, cooked by a chef who trained under the world's best, including Gordon Ramsay and Michel Roux Jr.
When the sun is shining (although Brits will happily eat ice cream in the winter) and you're craving a cold, sweet treat, Italian gelato is hard to beat! The family-run Café Gelato in Onley Street offers a changing selection of handmade gelato alongside sorbets, biscuits and great coffee.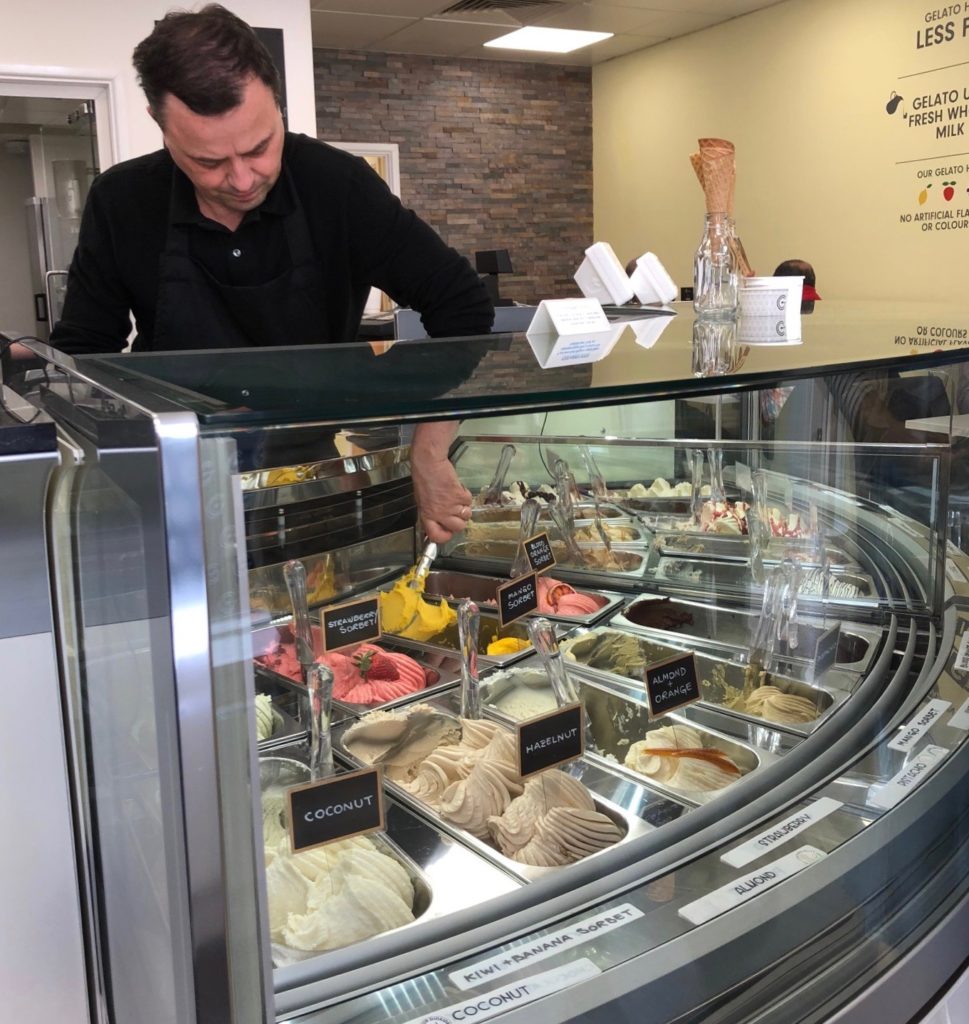 Asia
As the largest continent, it was always going to be difficult to cover everything, especially when Norwich is so well provisioned, we've tried to keep it as succinct as possible though.
Baby Buddha Chinese Tea House in Ber Street is always a popular choice.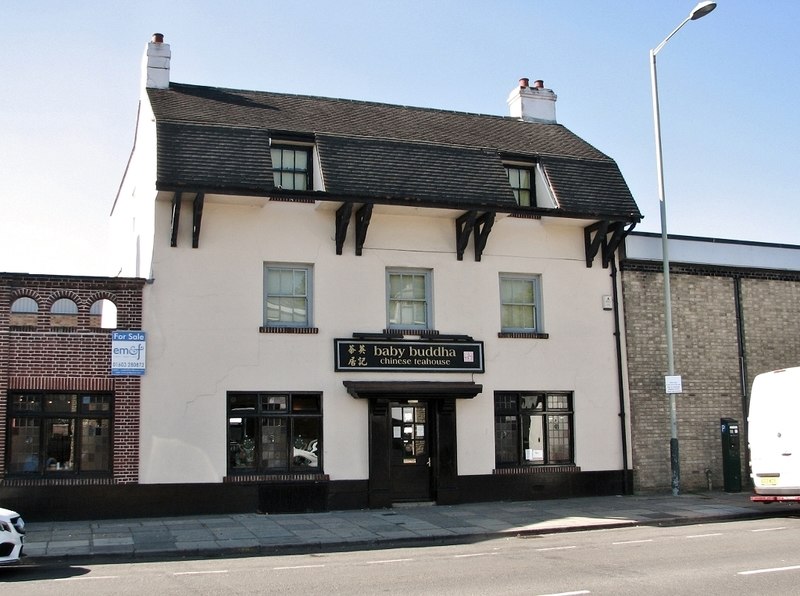 In Norwich Market you'll find Taste of Shanghai which serves up tasty street-food inspired by Shanghai and Singapore, sticking with the market there's also The Dim Sum Place which specialises in dumplings, bubble tea and Chinese cakes. If it's takeaway you're after, East in Colman Road is popular with locals and students alike.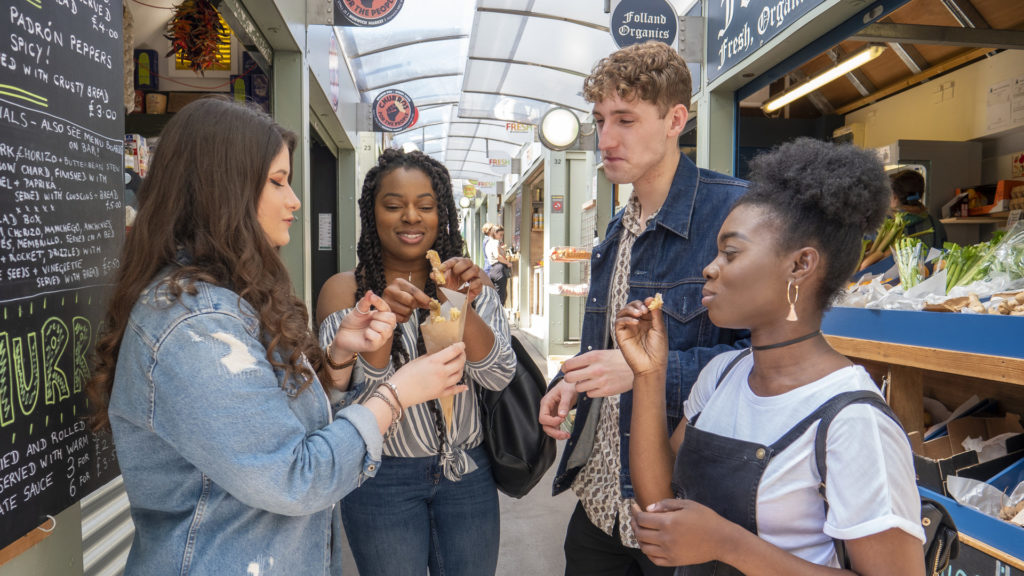 Thai: The Vine in Dove Street not only offers amazing authentic Thai food (the drunken noodles are incredible), but it's also a great place for a pint or two of classic British ale.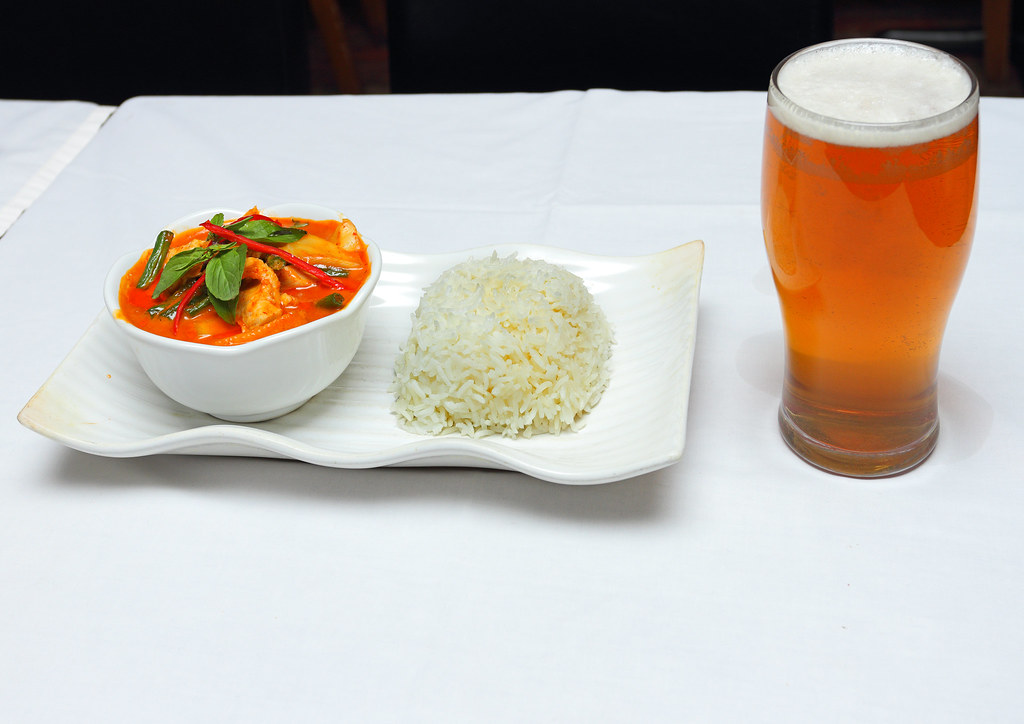 If you're after a Thai takeaway, Take Thai in Dereham Road is hugely popular, be aware though that does mean it's sometimes difficult to be able to get through on the phone to place your order!
Japanese: For Japanese food fans, Norwich has two stand out restaurants, Soyokaze Sushi and Ramen Bar in St Giles Street, which features all the classics, plus daily specials which often includes plant-based options.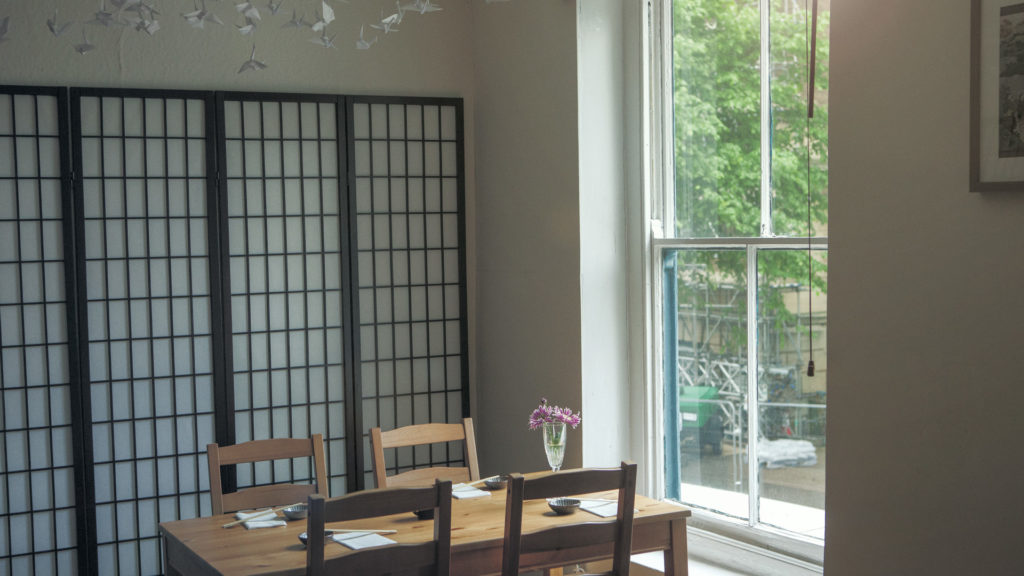 There is also Shiki in Tombland, which covers everything from bento boxes to sushi platters. Shiki even featured in a review by a national food critic, who said; 'The sushi is terrific, not just for East Anglia but for anywhere in Britain'.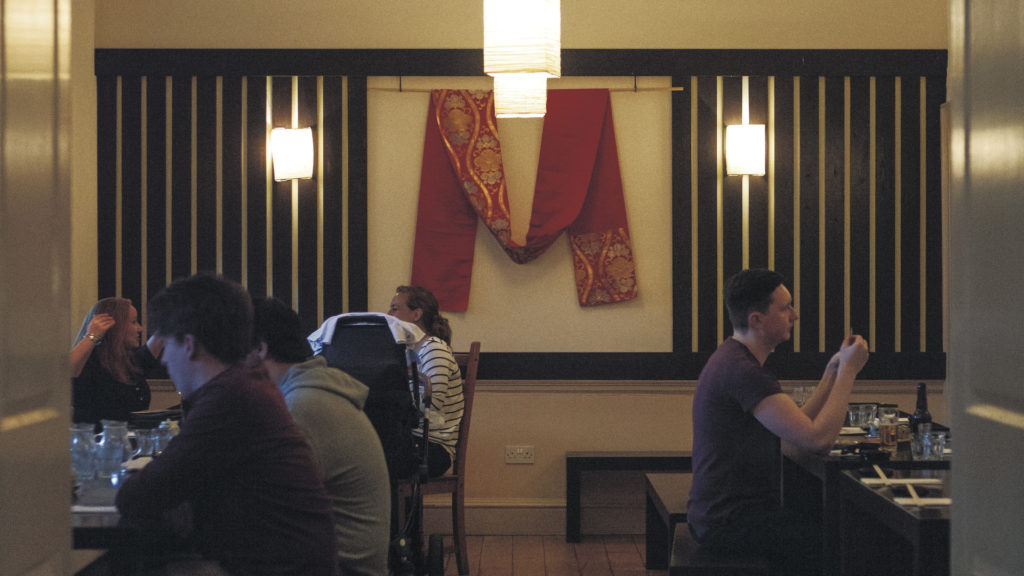 For a quick bite, Bun Box on Norwich Market offers a delicious changing menu of bao buns, gyoza and vegetarian specials.
Ingredients: Whether you're just after some frozen dumplings and a 5-pack of instant ramen, or fresh fruit and vegetables for a recipe, Norwich is home to plenty of shops and stalls dedicated to the best Asian food products. One of the best of these is The Orient Express in Norwich Market, which has a dizzying array of choice, and also offers delivery, plus the staff are super helpful.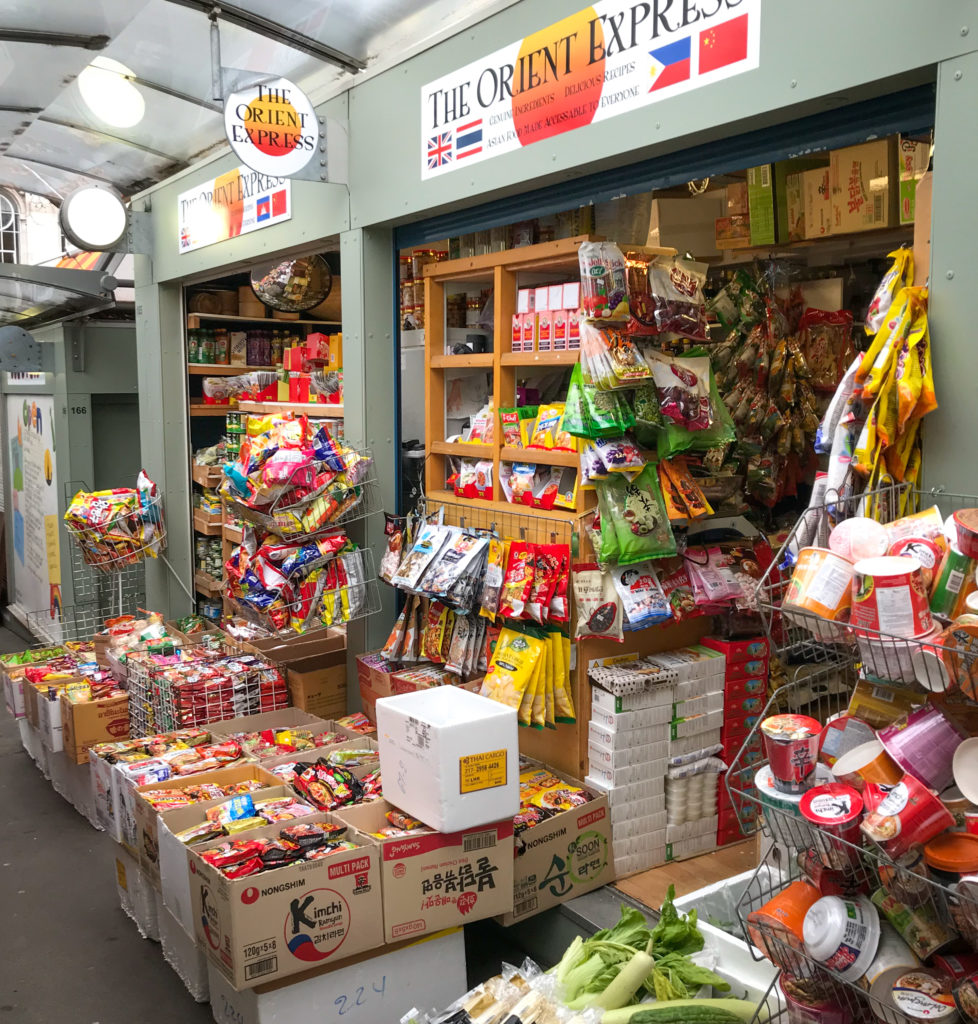 Other good shops include Sunrise Chinese Market in Colman Road, and Lucky Fortune in Queens Road.
Indian / Bangladeshi: Dhaba at Fifteen is an award-winning Halal-friendly, alcohol free restaurant (and takeaway) in Magdalen Street which offers delicious authentic street food with meat, fish and vegetarian options, special mention to their deep-fried okra which is a must-have!
Another popular restaurant and takeaway is Namaste Village in Queens Road, which offers a fully vegetarian and vegan menu. If you're a meat eater, don't let this put you off, the dishes are every bit as tasty, filling and satisfying – their Chilli Gobi is a gamechanger.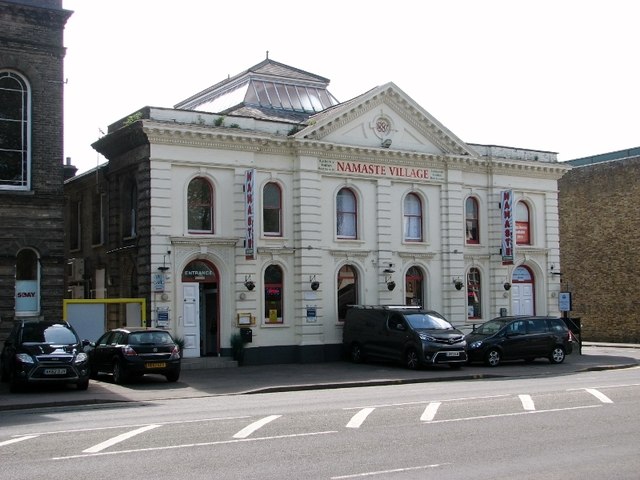 Middle Eastern:  Offering well-executed traditional dishes like mangal cooked meat, and crispy pide hot from the oven, Haggle in St Benedicts Street has a chilled vibe that is perfect for a conversation-heavy meal with friends. If you're cooking your own taste of home and you're after Halal meat, there are several shops in Dereham Road to choose from.
Africa
Sahara is a North African-style café specialising in mint tea, Arabic coffee, patisserie and classic dishes like tagines, salads, taboulla and cous-cous. They also sell homewares and ingredients from their two locations in St Benedicts Street and Magdalen Street.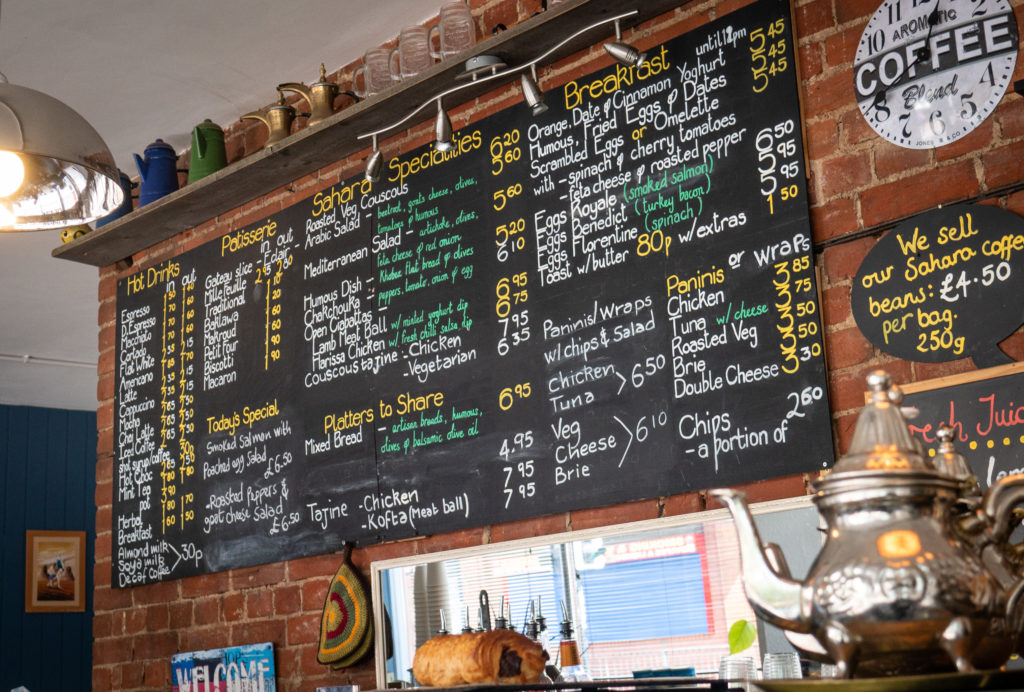 If you've got friends coming over, or you're just looking to cook yourself a homeland favourite, Norwich has got what you need. Duro Food in Norwich Market offers in-person and online shopping for a wide array of African groceries, such as grains, flour, seafood and meat, ready meals and drinks.
For more specifically North African (and Middle Eastern) food, Albaraka Mini Market in the Earlham House shopping precinct has a fine selection of spices, breads, olives, cheeses, a Halal butchery counter and plenty of fresh fruits, vegetables and herbs, the owners are also incredibly friendly and helpful.
North America
Captain America's Hamburger Heaven in Exchange Street has been serving American style burgers, ribs, steaks, and milkshakes to the people of Norwich since 1972. For an authentic America diner experience, try one of the two Zaks restaurants in the city where you'll find hotdogs, burgers, mac 'n' cheese, loaded fries and more, all in US portion sizes!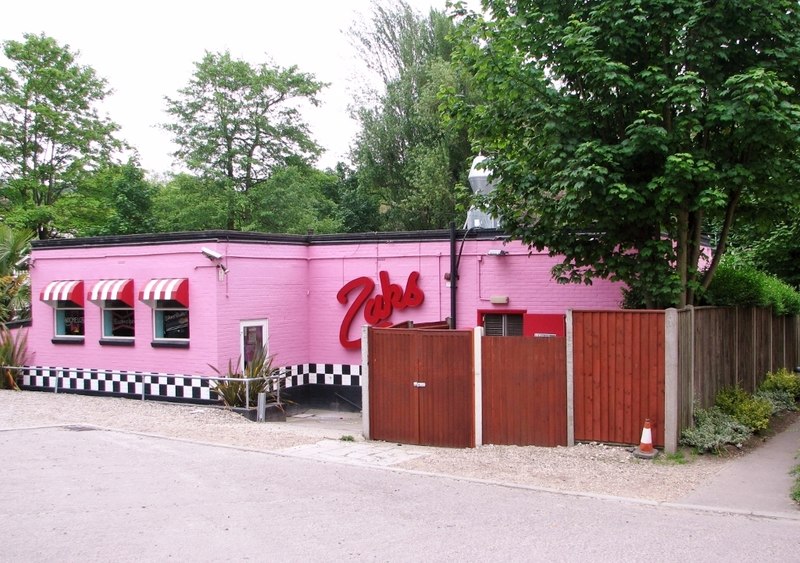 If you're happy with chains you'll find all of the usual suspects like Five Guys, Frankie and Benny's and TGI Fridays. To enjoy a taste of the sunny Caribbean, head to Coral Bay in Norwich Market where you'll be able to choose from jerk chicken, curried goat, Jamaican patties, rice and beans, and sweet potato curry. Maybe you'll want to try them all!
South America
You can get things like nachos and chilli quite regularly on menus in England, with varying degrees of culinary accuracy, but if you're after a more authentic taste of Central and South America in Norwich then you're in luck. Jive Kitchen in Exchange Street serves amazing tacos with a host of fillings, they also have an extensive cocktail, tequila and mezcal menu.
For stomach-filling burritos head to Nanna Mexico in White Lion Street, making sure to grab a fruity Jarritos to wash it down with. For a true taste of Chile, head to Cocina Mia in Norwich Market where you'll find epic homemade empanadas, steak baguettes, and fresh zingy salads. If you're a fan of spice, don't miss out on their pebre sauce – it's got quite a punch!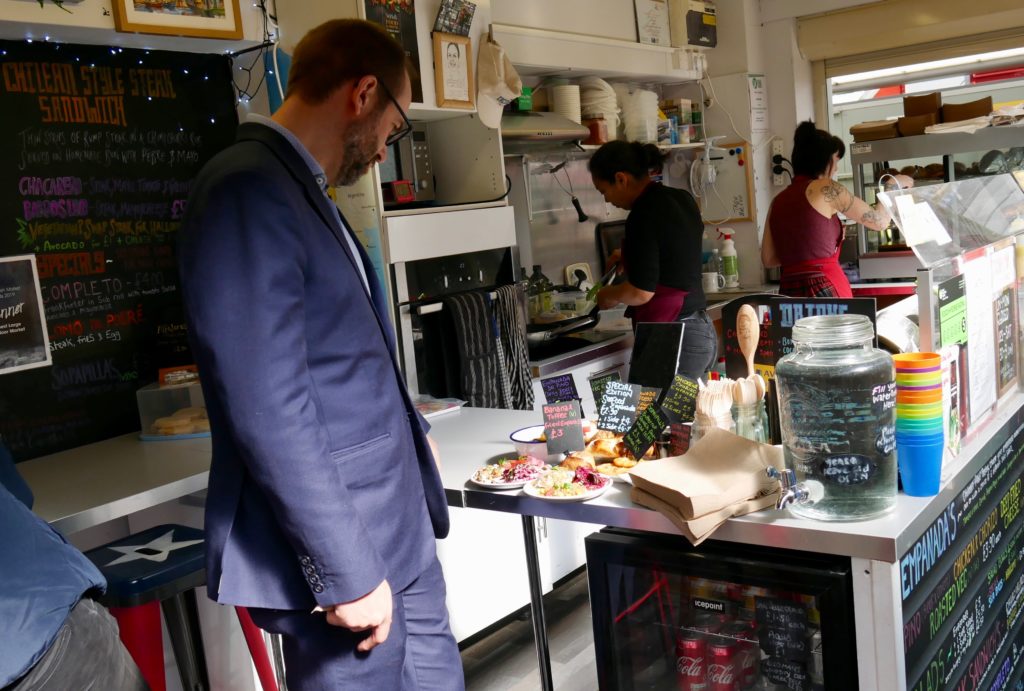 Australia / Oceania
There's some dispute between Australia and New Zealand as to who invented the flat white, but regardless of its origins you'll find plenty of places in Norwich that serve up a great one. In fact, Norwich consumes more coffee per capita than any other UK city! Some of our favourites are Kofra (4 locations), Strangers Coffee Company (3 locations), and Two Magpies Bakery (Timber Hill).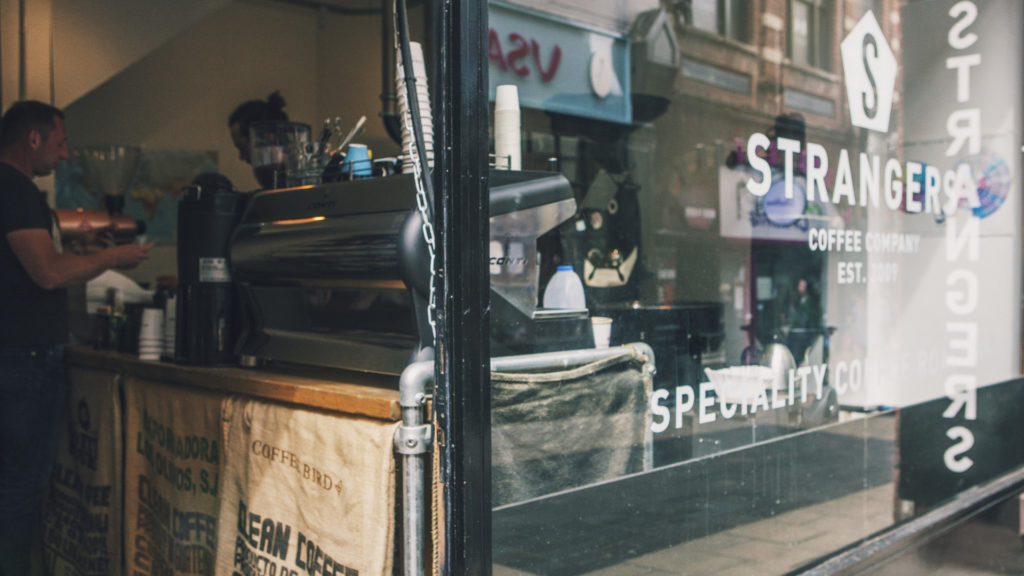 For a substantial lunch Aussie-style, there's Flaming Galah on Ber Street which serves up a hearty selection of pies including steak, chicken, and feta all served with mashed potato and gravy.
Antarctica
As varied as Norwich's food scene is, we just couldn't find any Antarctic-specific food… maybe try a Penguin (a type of British chocolate biscuit) instead! Top tip – bite off the ends and drink a cup of tea through it.
If you enjoyed reading this blog you may like to read 6 hidden gems in Norwich.

Follow us on Facebook, Twitter, Instagram and YouTube for more study abroad stories.