Top tips for food shopping on a student budget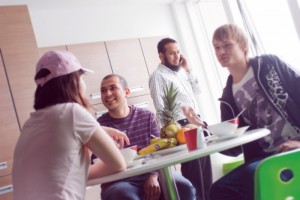 Sick of cheap cardboard pizza yet? Still convincing yourself that microwave chips count as part of your daily vegetable allowance (well, they're made of potatoes, aren't they)?
When you're ay university, eating well while sticking to a student budget can be a real challenge – especially with all the tempting items on the supermarket shelves (tripe chocolate ice-cream, anyone?).
But luckily, it's not a choice between starvation or poverty – INTO Manchester's Lena Abu-Elfailat talks you through some tips for keeping your expenses down and your cupboards full…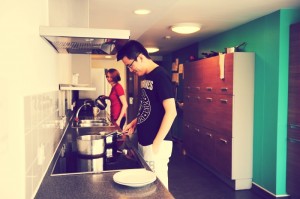 1. Learn basic cooking skills – there are countless student-friendly recipes in books, websites and blogs. Develop your own repertoire of simple pastas, soups, curries and stews – this way you're less likely to buy ready-made convenience foods or takeaways.
2. Plan your meals in advance – write out a 7-day meal plan, list the ingredients, then go shopping. You'll be less tempted to buy things you don't need.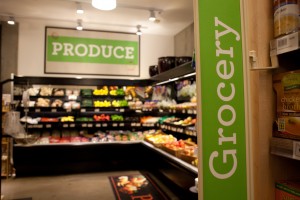 3. Don't go shopping on an empty stomach – if you head to the supermarket when hungry then you might find that your basket becomes filled with biscuits and cakes. Make sure that your brain, not your stomach, takes the lead in shopping decisions.
4. Keep an eye out for bargains – know when and where discount food can be found in your local supermarket, for instance, evening reductions. Also, look out for offers and vouchers in newspapers.
5. Cook in bulk – make big portions of your favourite meals and freeze them for another day. This prevents wastage and also saves on cooking time.
6. Fill your cupboards with student essentials – here's a quick list of what you'll need:
Dried staples – Pasta, noodles and rice are an absolute must for any student's cupboard. They're cheap, versatile, filling and can be stored longterm.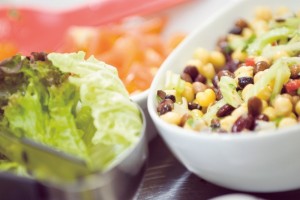 Dairy – although dairy products tend to have a short shelf-life, eggs, milk, butter and cheese can be used in various meals. Eggs can be the basis of so many simple dishes – try them scrambled, poached, boiled, fried or in omelettes.
Fruit & Veg – it's essential to eat plenty of fresh produce to stay healthy but thankfully, this doesn't have to break your budget. Try buying cheaper items like apples, oranges, bananas, tomatoes, lettuce and potatoes (don't forget that the humble potato is similar to the egg in versatility – try it roasted, mashed, boiled, baked or, if you're feeling fancy, dauphinoise).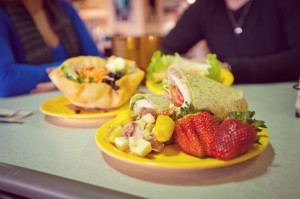 Tinned foods – Tinned soup, fruit and vegetables are all long-lasting so you don't have to worry about them going out of date. Baked beans and spaghetti hoops can be the stars of your food cupboard as they're a perfect snack with toast. And tinned tomatoes can be used in chilli, curries and pasta dishes.
Frozen foods – food from the freezer section is cheaper and lasts longer. Also, it's a myth that frozen fruit and vegetables lose their nutritional value – they can sometimes retain more vitamin content than fresh produce.
Don't forget that eating well is an essential part of staying healthy, energised and mentally alert. If you want to succeed with your study goals then prioritise your diet. You won't regret it.
Find out more about studying at INTO Manchester.