Inside INTO: Q&A with Lena at INTO Manchester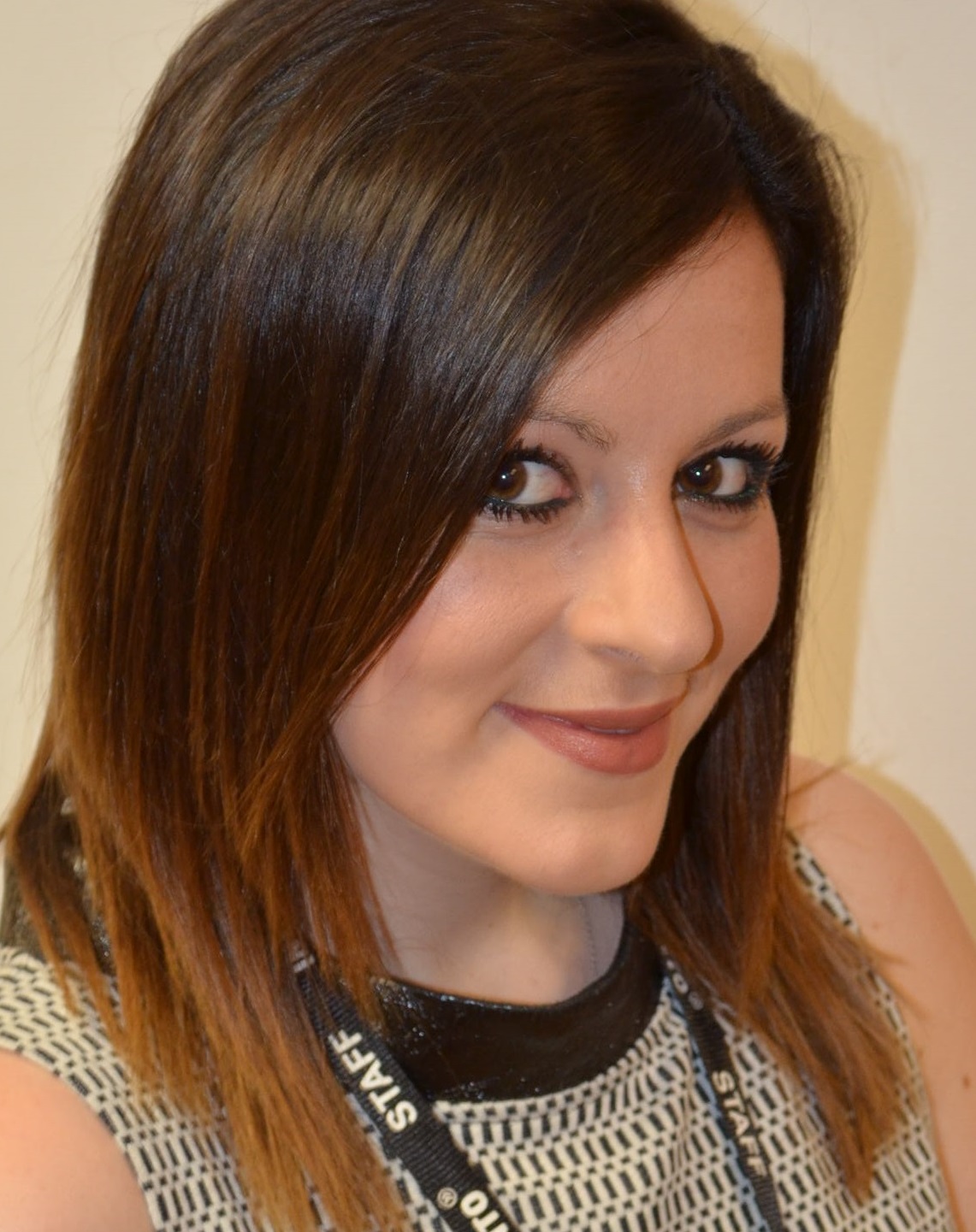 Our Inside INTO blog series aims to introduce you to our team around the world. Today we're chatting to Lena Abu-Elfailat, Marketing Coordinator at INTO Manchester.
Find out about her role, what she loves about Manchester and what made her laugh last week…
1. What's your role at INTO Manchester?
It's varied but in a nutshell, I support the recruitment of students through marketing. This includes coordinating marketing activities, managing the centre's social media channels, travelling to recruitment fairs abroad, and arranging centre tours for prospective students.
2. Can you describe a typical day?
Every day is different. Last week I was catching up with former INTO students on a photo shoot. Today I took a prospective student and his parents on a tour of our centre. Tomorrow, I'll be greeting education counsellors from around the world at the airport. I haven't had the same two days since starting here, but I wouldn't have it any other way.
3. What do you like best about working at INTO?
There are so many things that I like! Every day I get to meet students from all over the world – not many people can say that. It's great chatting to our students and finding out what they think of Manchester. It's also rewarding to watch them grow in confidence and achieve new things. A student can develop so much as a person when they study here.
4. What do you like about Manchester?
What's not great about Manchester? It's a brilliant city that's filled with things to do, especially for young people. I love that it's a multi-national boiling pot full of culture and history. It has something for everyone but is more compact and cheaper than a capital city. It's almost impossible to get bored here.
5. What are your hobbies?
I'm a bit of a theatre buff and like to see plays. I also like shoes, music, films, painting, running, watching football and travel. Also, I love to put on my dancing shoes and enjoy the nightlife in Manchester! I'll try most things once.
5. What did you study at uni?
I studied for a BA (Hons) Marketing Management at one of INTO Manchester's partner universities – Manchester Metropolitan University. It's cool that I still get to visit it as part of my job.
6. Have you ever lived or studied abroad?
I lived in the Middle East when I was younger, but have spent most of my life in the UK. I'd like to work abroad one day but my problem is that I can't decide where! I love visiting new places and luckily, my role involves travelling and meeting students across the world.
7. Do you speak any other languages?
Arabic, very poorly. I'm in awe of all the INTO students who study abroad and speak a second language. They deserve a high-five!
8. What's been your funniest INTO experience so far?
When I was doing my grocery shopping last week, a sweet INTO student from Japan recognised me. She was very excited and suggested that we hang out together and practice English – she thought I was a fellow student! I was very flattered by that. She then went on to ask me which washing powder was the best. It was a very endearing moment.
9. Have you stayed in touch with any previous students?
Yes, I stay in touch with some of our students who've now progressed to uni. Some of them even pop into the study centre to say hello – I always enjoy hearing their news.
10. Any advice for international students coming to study in the UK?
Yes – take time to develop yourself outside of the classroom, not just academically. You're in an entirely new place so take advantage of every opportunity, meet as many people as possible and experience as many new things as you can. Your time will pass very quickly and INTO will soon be a fond memory.
Say hello to Lena on the INTO Manchester Facebook page. Or read our interviews with an INTO Manchester teacher and student.
Find out more about studying abroad at INTO Manchester.