How to feel at home in your new home
You're an international student. You've arrived at your Study Centre. You've found the library and the canteen. Now how about the business of turning your student accommodation into a new home? What transforms a bare room with a bed and a desk into a lovely haven that's all your own?
We've taken inspiration from INTO Glasgow Caledonian University student, Lini, who knows exactly how it's done. Watch her accommodation tour video below and read her three top tips: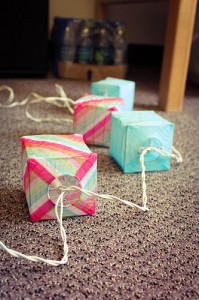 1. Make it personal
Choose some bedding you love, throw lots of extra pillows on the bed and come up with a crazy colour scheme. Put your interior designer hat on for a day! It helps to unpack properly and stow your suitcase away too, so that you don't constantly feel as though you might be off again at any moment.
2. Keep your friends and family close by
Make sure you put up lots of photos of your loved ones back home. Personal touches like this are what turn your room from an impersonal space into somewhere that you feel completely safe and comfortable. The best thing about this is that you get to add to the gallery as you meet new friends!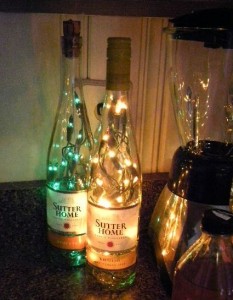 3. Make meal times communal
Feeling happy in your home is a lot about getting along with the people you live with. One of the best ways to get to know your housemates is to eat together. Why not throw a dinner party where each of you cooks a traditional dish from your home country? This a great way of sharing your culture while at the same time having the chance to sample delicious food that you wouldn't normally try.
Lini is not the only student who has found her home at INTO Glasgow Caledonian University. Here are what some of our newest students have to say…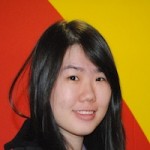 Chia Ping Lee from Malaysia: "I live in Victoria Hall which is near Glasgow Caledonian University. It is a great location because I am so close to my classes. I have my own bedroom, an ensuite bathroom and internet access. There is also 24 hour security in Victoria Hall. I feel really safe living there. I live with three Scottish girls. I like living with Scottish people because I think it has helped me to improve my English".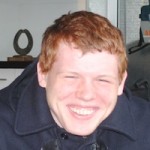 Roman Balashov from Russia: "I really like staying in Victoria Hall. When I arrived at my accommodation I received a welcome pack with some essential supplies and a bedding pack. Living in Victoria Hall has given me the opportunity to meet local and international students from other universities."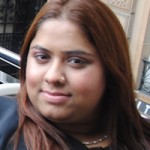 Cho Cho Aung from Myanmar: "I love living in Gallery Apartments. It is so modern and convenient. My room came equipped with a wall mounted plasma TV, internet access and I even have my own kitchen. There is also a gym and cinema room!"
INTO GCU's primary halls of residence, Victoria Hall, enjoyed an unprecedented win this month in the National Student Housing Survey 2012. It gained recognition as Best Private Halls Provider and Best Value for Money, alongside an International Quality Mark and a shortlisting for Best Customer Service.
For more ideas on how to make your student accommodation feel like home, check out our Dorm Decor Ideas Pinterest board.
Find out more about living and learning at INTO Glasgow Caledonian University.