10 Questions, 1 Student: INTO Glasgow Caledonian University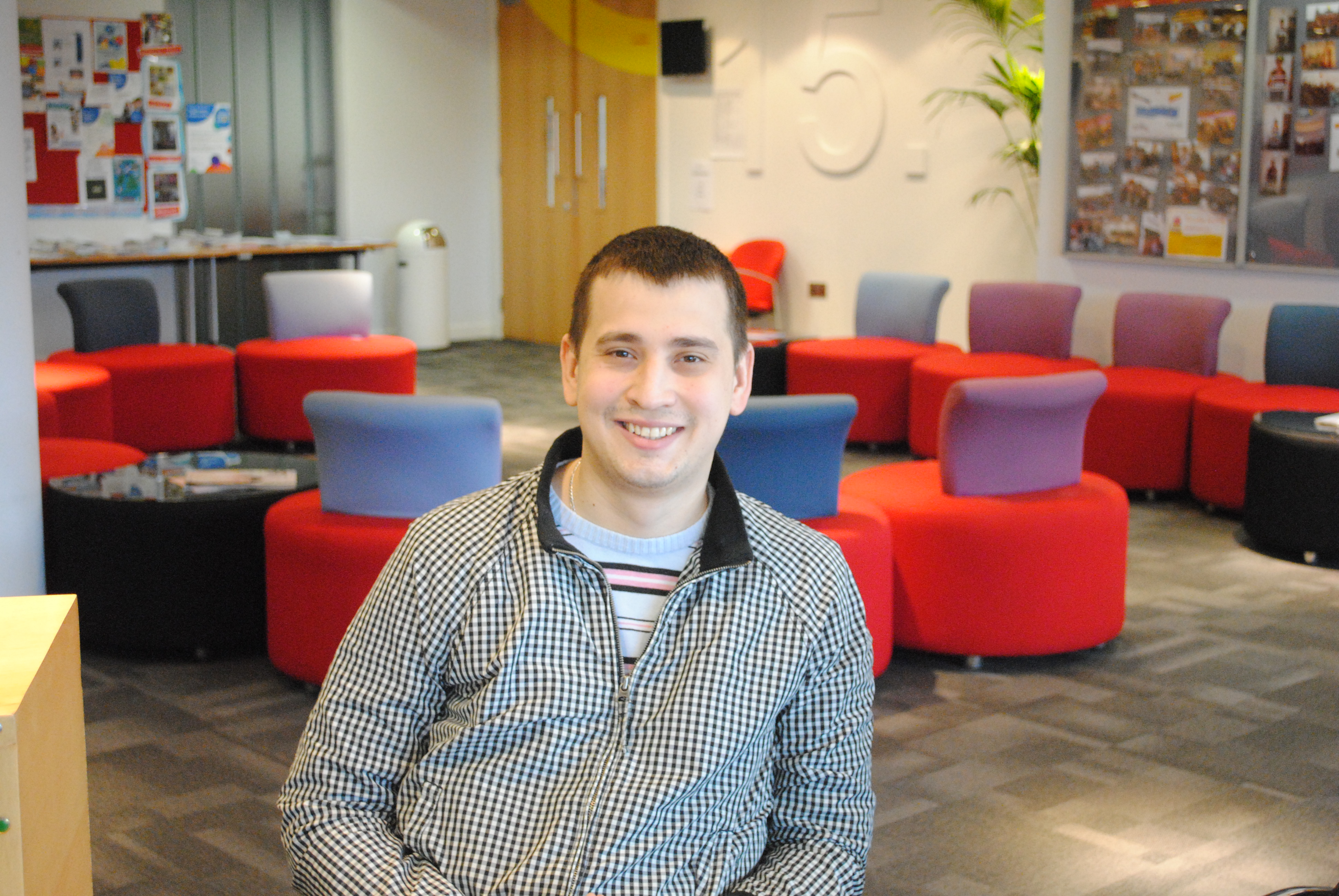 It's a brand new week, and we have a brand new student, this time talking about life at INTO Glasgow Caledonian University. Enter Rinat, to tell us (among other things), what he thinks about the national Scottish delicacy, Haggis!
Name: Rinat Tolenbergenov
Nationality: Russian
Course: Diploma in Business
What is your favourite place to study off campus?
My favourite place to study is the Mitchell Library. It is a really nice building in the centre of Glasgow.
Where is the best place to buy groceries?
I think Tesco is the best if you want to buy a lot of food because it is quite cheap. Although, I also like to go to Sainsbury's if I only need to buy a few things because it is more local.
What is your favourite food that you have tried since you arrived in the UK?
Haggis. I think it is really nice.
What are your 3  favourite things to do on a Saturday?
I like to go to the cinema. Cineworld is very close to INTO GCU and you can watch all of the latest movies there. I like to watch comedy and horror films. I also like to spend time with my friends. We often play poker and play games on the Playstation. I also like to do housework on a Saturday. I do my laundry
and clean my room.
What mode of transport do you use most for getting around the city?
I usually get taxis or I use the underground. For example, if I am going to the west end I will usually use the underground. However, sometimes if there are a lot of us going out it is cheaper to get a taxi.
Who is your favourite teacher and why?
My favourite teacher is Rona Clarke. She teaches English. In my opinion, her classes are very good. Every time I ask her a question, she is really helpful.
How many people live in your accommodation with you? How many boys and girls are there? What is the nationality mix?
I live in Victoria Hall which is student accommodation. It is really close to the campus. There are 4 people who stay in my flat, including me. There are two boys and two girls. Both of the girls are from Scotland, the boy is from Kazakstan and I am from Russia. We all get on well.
What is your favourite colloquial term that you have learned here?
It would be "what's up?". I say this a lot.
What has been your best moment since arriving at INTO?
My best moment was when I got my first result at INTO GCU. I did well in my exam and I was really happy.
Describe your study abroad experience in 1 word:
Excellent!
Want to meet more of our students? Then join us on Facebook, or follow us on Twitter and become part of the community.