Studying Investment and Financial Risk Management at Cass Business School
Do you dream of  a career in finance and banking?
Boran, from China, gives us the lowdown on studying Investment & Financial Risk Management at Cass Business School…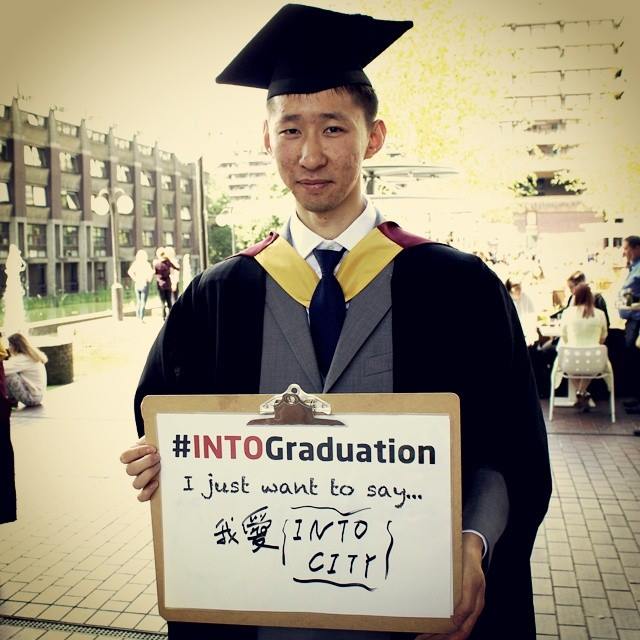 How has Cass prepared you for a career in finance and business?
Social networking is very important so Cass invites many businessmen, practitioners, bankers and academics to give speeches which offer a great opportunity to learn about the world outside school.
Knowing someone from the industry you are interested in working in is the best way to learn more about it, and this helps a great deal for getting an internship or job.
What's your best study advice?
If you want to achieve an outstanding result, you have to do a lot more than just learn what is on lecture notes. It is important to listen very carefully during the lectures, and read whatever extra materials are mentioned by lecturers. There is simply no way to pass an exam if you stay up all night to revise, two days before the exam. You have to start revision at least a month before the exams because there is a lot more material to cover.
What's your favourite thing about Cass?
The best thing about Cass is its business and financial atmosphere. Everyone at Cass is obsessed with financial and business news around the world, so whilst studying there you feel like you are actually in the market.
Cass is so closely connected with the real world market that you can get real time information from everywhere, such as Bloomberg terminals, Reuters boards, or even just chatting with your lecturers and classmates.
Thanks Boran! Check out Boran and other INTO City University London alumni at their graduation from Cass Business School in this video…
Boran studied on the International in Business, Humanities and Social Sciences at INTO City University London before progressing onto the BSc (Hons) in Investment and Financial Risk Management at Cass Business School, where he graduated with a first class degree.
Want to find out more about studying with INTO? Ask us a question on our website.
Keep in touch with INTO City, University of London students on Facebook, Twitter and Instagram.