Student Experience: My summer with INTO China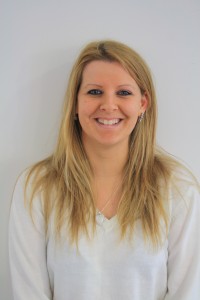 Sunny days seem very far away at the moment but it's never to early to make plans for your summer. We asked University of Exeter student, Sarah Jago, to share her experience of doing the INTO China Summer Programme last year…
I'd been studying Mandarin at the University of Exeter and decided that I wanted to do a summer programme with INTO China. I chose Dongbei University of Finance and Economics – it's right on the coast so is a great location. I was nervous but also excited.
The Arrival
The arrival was easily my (and my mum's) biggest worry – I didn't want to get lost! But as soon as I got off the plane I was greeted by a mentor dressed in bright red and carrying a board with my name written across it.
I was given a welcome pack which included water, food, contact numbers and lots more. Then, once the mentor got me and my fellow students into a taxi, she provided me with a mobile phone with all the mentors' numbers so we could contact them easily.
We were taken to a beautiful hotel where we met the rest of our group. We settled in and got to know each other.
The Accommodation
Before seeing my accommodation I was quite nervous about what it would be like and who I would be living with. When we arrived I found that I was living on the top floor of a tall white building. I had a really heavy suitcase, so good thing the INTO staff were on hand to help with carrying the luggage!
I was glad to find that I was on the same floor as some of my friends. I was excited to find that I had a big room with a personal en-suite, so I settled in very nicely. The Internet was set up the following morning so I Skyped my family to show them my new living arrangements – they were impressed.
The Food
I love traditional English food so was worried about being away from it. But on our first day we were taken for breakfast to a small bakery and it was amazing! They had so many types of buns and breads that looked different to anything I'd ever seen. I knew from that moment that everything would be fine. But my favourite mealtime in China has to be dinner – we got taken on "mentor dinners" where we'd get to sample a range of dishes.
Nearly all the restaurants have a big round table with a "Lazy Susan", so we could spin it round to try a bit of everything. My recommendations would be Kung Pao chicken and beef with potatoes – as simple as it sounds, it's delicious.
The Classroom
Before I went to China I had no real perception of what the classes would be like. I also wondered how well we would be expected to speak Chinese. But I was surprised at how small the class sizes were – ours only had four in it so we had the teacher all to ourselves.
I loved her – she wasn't fluent in English and that made the experience so much more fun! Our Mandarin improved dramatically as we constantly spoke Chinese in class. We were each given a textbook and used this to communicate – I don't think I've ever learnt so much in such a short space in time, and without even realising I was studying.
The Locals
Though I was really excited about being in China, I was nervous about how the locals would perceive us. The first time my friends and I went to a Chinese restaurant on our own, it was in the Wal-Mart near our accommodation.
We chose the one that seemed the most inviting and were treated like kings! The waiter asked for a picture with us and they were really understanding about our limitations in the Chinese language. They brought us a menu with pictures and were incredibly patient while they helped us pick out our meals. We had a really great time.
Ultimately, I had the best time of my life on this trip and some of it was nothing like I imagined. Understandably, people often have misconceptions and fears about studying in China but I would recommend that you definitely experience it for yourself.
China is a truly unique country and has lots to offer international students. Not only that, but I also feel that I've boosted my employability by learning about another country and culture, and by developing my Mandarin skills.
Find out more about INTO China's Summer Programme.
Apply for INTO China's summer programme.