Ask a Washington State University Instructor: Dr. Emily Harmon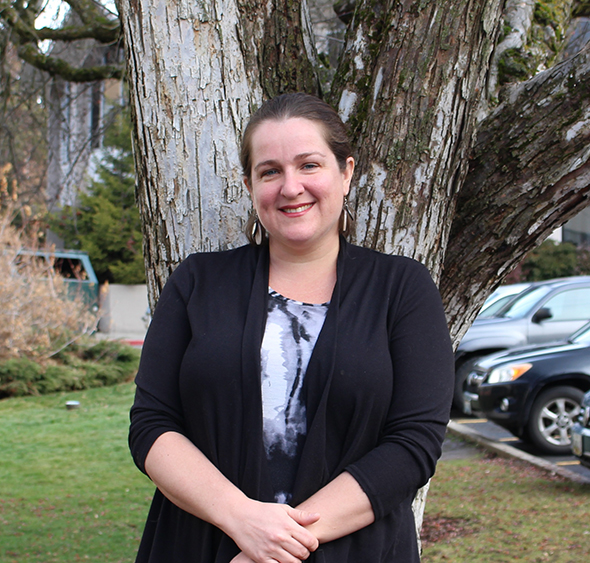 When you choose to study abroad in the US, one of the biggest tips a past student can tell you is get to know your teachers.
Whether you go for extra tutoring, office hours or grab a coffee to get advice about school or your future, the relationships you build with your faculty can make showing up on test days a little bit less stressful.
We spoke with INTO Washington State University's Emily Harmon, a professor that you'll probably meet in one of your English language courses. Get to know your future teacher a little bit better in this quick Q and A with Dr. Harmon.
What is your teaching style?
"My teaching style is fun and engaging, or so I hope. I like to push my students to think creatively and challenge themselves."
What do you like most about your job?
"My favorite part of my job is my students. They keep things interesting and always come up with questions that keep me on my toes."
What would you be if you weren't a teacher at INTO WSU?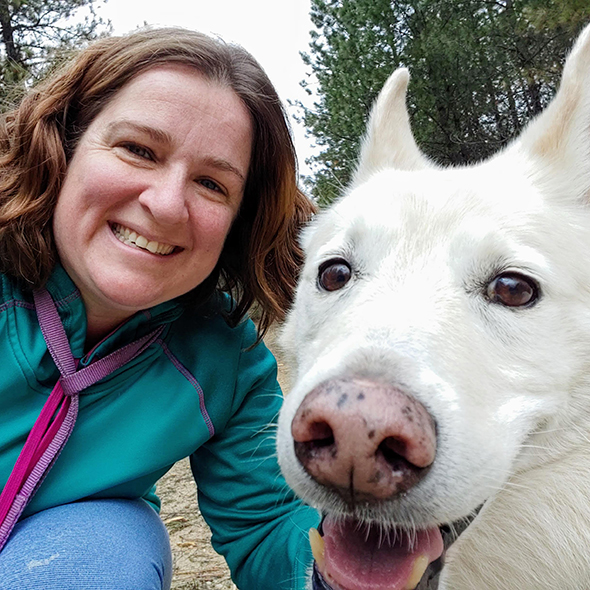 "If I wasn't a teacher at INTO WSU, I would probably still be coaching gymnastics, but my dream job would be running a dog rescue."
What was your favorite subject when you were at school?
"My favorite subject when I was in school was art. Even though I wasn't particularly talented, I really enjoyed the creativity involved."
What's the best thing about your university?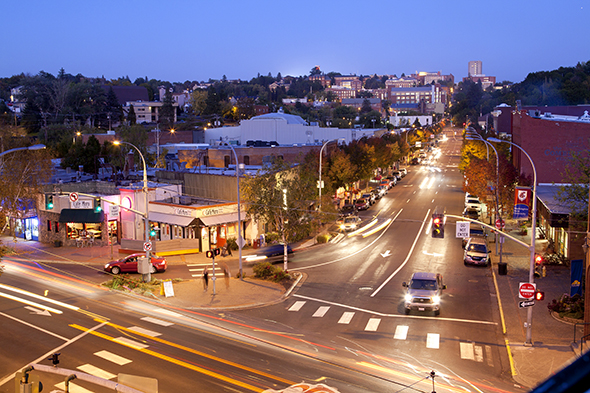 "The best thing about my university is its location. Pullman is a great small town with an amazingly friendly and open community. Plus, there are lots of great opportunities for outdoor adventures in our area."
What do you enjoy doing in your spare time?
"I spend most of my free time outside exploring nature with my dogs. We go hiking and rafting in the summer, and in the winter you can find us snowshoeing in the woods."
Which book are you currently reading?
"I am currently reading Deep River by Karl Marlantes. It is a novel about the history of logging in the Pacific Northwest, and some of it takes place in Astoria, Oregon where I used to live when I was younger."
Can you describe an average day's teaching in three words?
"Innovative, exciting and fulfilling."
What have you learned from your students?
"I am constantly learning from my students. I have learned a lot about their cultures, religions, languages, and countries, but I have also learned about determination and adaptation."
What's one piece of advice you would give international students?
"Get involved! Studying in the US is not just about the classroom experience. WSU has lots of activities, clubs, and special events, and Pullman has even more outside of the classroom opportunities. Participate in everything you can to get the most out of your time here."
After getting to know your future faculty better, you might want to see what your classes will be like. Take a look at our programs here.
You may also like to read about the real US university experience or how to apply to study at a US university.
Connect with other successful students who are studying at INTO WSU on YouTube, Facebook, Instagram and Twitter!