Ask a Suffolk University Professor: Dr. Christopher Dakin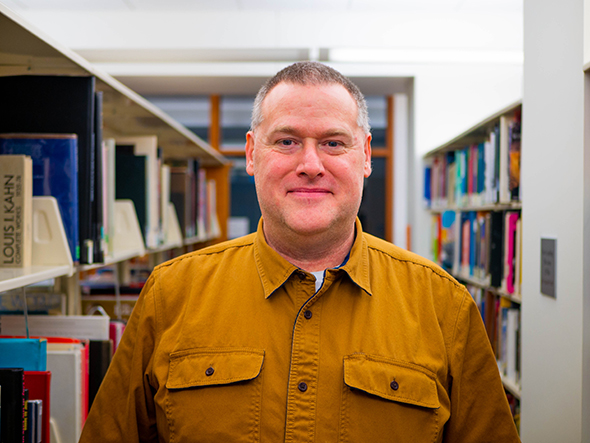 When you study abroad, you're choosing to explore not just another country, but another education system. So getting to know what your teachers might be like, can give you a good idea of what adjusting to studying in the states will be like.
Lucky for you, we were able to sit down with INTO Suffolk University's Dr. Christopher Dakin, a world language and cultural studies instructor.
Read on to see why Dakin feels that the entire university student body benefits from the international student perspective in the classroom, and much more.
What's your teaching style?
"Relaxed, but firm. The students should feel comfortable in the classroom and I have found the best way to do this is to encourage them to speak up whenever they want. Some of the best classes have occurred when students change the topics and we go unscripted. Sometimes my role is simply a facilitator; the students love it when they are in control of the conversation."

What do you like most about your job?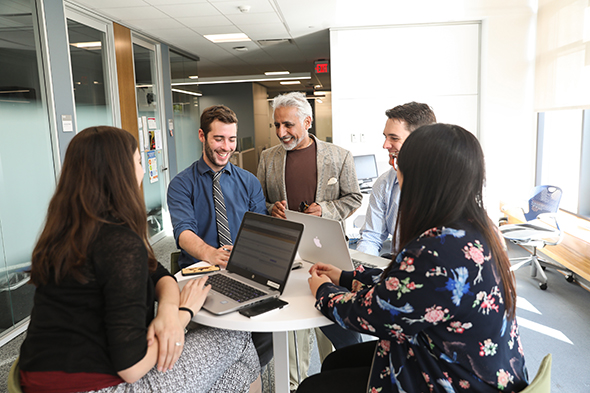 "I love all aspects of teaching, but probably the one thing I love the most is watching the intellectual growth of my students over the period of each semester."
What would you be if you weren't a teacher at this university?
"I always have had a love for the outdoors, and when I was in high school I had a strong desire to work in the National Forest Service."

What was your favorite subject when you were at school?
"My favorite subject was always history followed very closely by literature."
What's the best thing about your university?
"Our university has a large proportion of international students that bring with them extremely valuable cultural strengths. It is very important for our entire student body to learn from each other's backgrounds. We have one of the most culturally diverse student bodies in Boston."
What do you enjoy doing in your spare time?
"My favorite hobby is translating ancient Chinese poetry. But when I take a break from that I like to take short hikes in the many trails around where I live."
Which book are you currently reading?
"I am reading War and Peace by Leo Tolstoy. Actually re-reading, this is my favorite novel of all time."
Can you describe an average day's teaching in three words?
"Preparing, focusing and facilitating."
What have you learned from your students?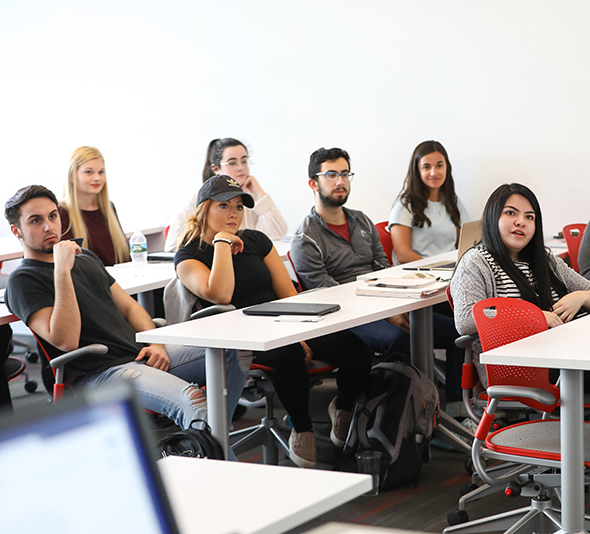 "The most important thing I have learned is to listen carefully and to use their experiences and knowledge to tailor my own teaching to their needs. I have acquired the skill to be able to modify a lesson plan on the fly, and I totally give credit to my students for teaching me how to do this."
What's one piece of advice you would give international students?
"Use your voice! Your experiences and points of view are very valuable. Also, remember that you are here to learn a new language and culture, so keep your own eyes open and learn as much as you can."
You may also like to read 5 reasons why you should choose INTO Suffolk University or learn more about living in Boston.
Want to study at Suffolk University? Click here to learn more and apply for a course.
Connect with INTO Suffolk on Facebook, Twitter, YouTube and Instagram.