Ask us anything: What is a liberal arts college?
So, you're wondering if a liberal arts college is right for you.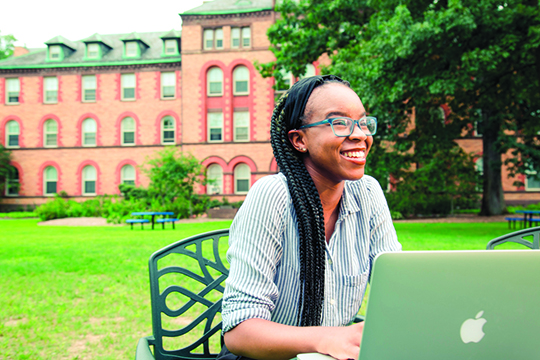 In the US, there are different types of universities based on specialties and their mission. Liberal arts colleges build their programs so that you learn from a wide range of disciplines that inform your chosen field.
To be liberal is to be free. At a liberal arts college, you will have the freedom of choice. Many liberal arts colleges offer a wide range of programs with the ability to customize them. Design your studies with dual-degree and interdisciplinary programs. You can decide exactly what you want to get out of your education.
In liberal arts, nothing is deemed unrelated. Your diverse study plan allows you to see the world and your degree through the perspectives of countless fields.
Why study at a liberal arts college?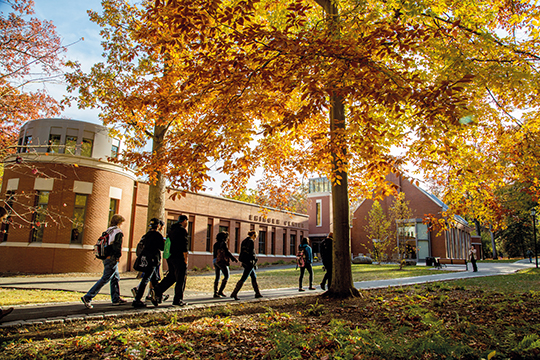 If you're looking for a career-ready program, a liberal arts college prioritizes life skills for your future job. Therefore, your course load is more open for discussion than a traditional university. Just because you get a degree in one field doesn't mean you couldn't pursue a career in another. Since you have the flexibility to explore other subjects, there's a clear distinction between your education and your career.
Smaller class sizes = network with your professors
To focus on each individual student, liberal arts colleges are typically smaller than public universities. As a consequence, there's less competition for time with your professors. There are less students in line for spots on research projects. You'll get to know your professors better in smaller classes; so, you might already have a connection when you apply for university-facilitated internships.
Between the varied courses and the intimate class sizes, international students like you have a lot to gain from a liberal arts education. INTO Drew University is ranked a top 100 liberal arts school by The Wall Street Journal/Times Higher Education 2020. Not only that, but 70% of their classes have less than 20 students. We spoke with Dr. Sharon Sundue, INTO Drew's executive director to see why a liberal arts schools is a great choice for international students.
"A Liberal arts education encourages students to study multiple subjects in depth. That allows international students to follow their passions and differentiate themselves when they graduate. Given liberal arts universities' emphasis on intimate class sizes and very close relationships with professors, they also have access to very personalized support, mentoring and extensive real-world learning experiences. The result is a better set of student outcomes."

Dr. Sharon Sundue, INTO Drew University executive director and INTO North America vice president of academic affairs
Get to work before you graduate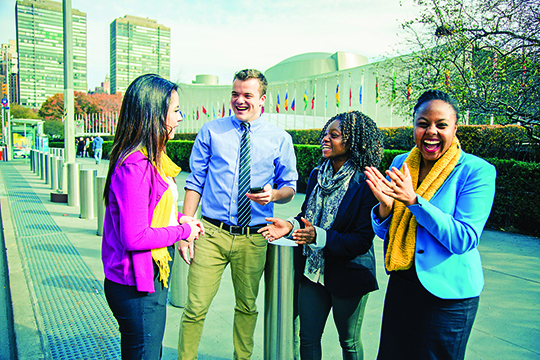 In many ways, you might feel like an apprentice when you study at a liberal arts college. You'll have the chance to shadow people with the know-how, academic and professional portfolio you're seeking.
Learning by experience is a key to a liberal arts education. Drew University offers seven semesters in New York City across key industries. From Wall Street to the United Nations, you can spend an entire semester surrounded by industry leaders. Network with the biggest names in the business. Polish your on-the-job skills in Manhattan.
Check out Marianna's semester on Wall Street and Ivan's communication and media semester to get the inside scoop on Drew's NYC semesters.
Who will you join with liberal arts degrees?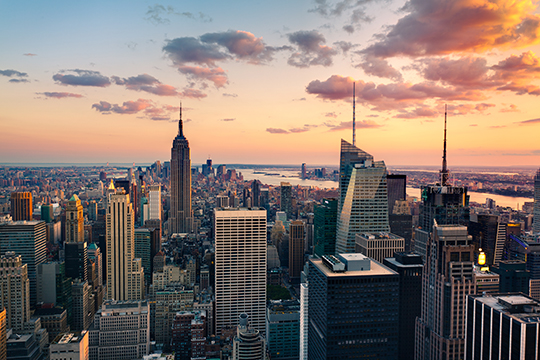 Leaders of the most successful American companies earned their degrees at liberal arts colleges.
Check out prominent CEOS that graduated with liberal arts degrees:
Howard Schultz Starbucks
John Mackey, Whole Foods
Susan Wojcicki, YouTube
Oprah Winfrey, Harpo Productions and Oprah Winfrey
You may also like to read Kehong's story. Only four months after graduation he accepted a position with NASDAQ, the worlds' second-largest stock exchange, as a specialist and analyst in the listing service department in New York.
Find out more about Drew University on our website.
Stay up to date with student life at INTO Drew University follow us on Facebook, Twitter, Instagram and YouTube.